The beauty industry is an ever-growing industry. There are constant releases in haircare, skincare, and makeup and it can be overwhelming and expensive to keep up with. However, if you're someone who likes to try new things for a portion of the price, then you may want to consider a subscription beauty box. It's a simple way to get everything you need delivered right to your door. And if there's anything that this pandemic taught us, it's how to survive when the world is forced to stay six feet apart. Even though most of the world is going back to "normal," this is another option for those of you who still want to keep it safe.
---
Let's address the elephant in the room, one of the biggest concerns with beauty boxes is having a box full of products that don't fit our skin or hair type. It is very frustrating to get a box of eight products and you can only use two of them. One key thing to look into when joining a subscription service is, who are these products really for? Is it made with black women in mind? Does it provide useful products for me? Don't worry...I got you, sis.
Let me save you the hassle and tell you why Femailer is the subscription box you never knew you needed.
What's a Femailer?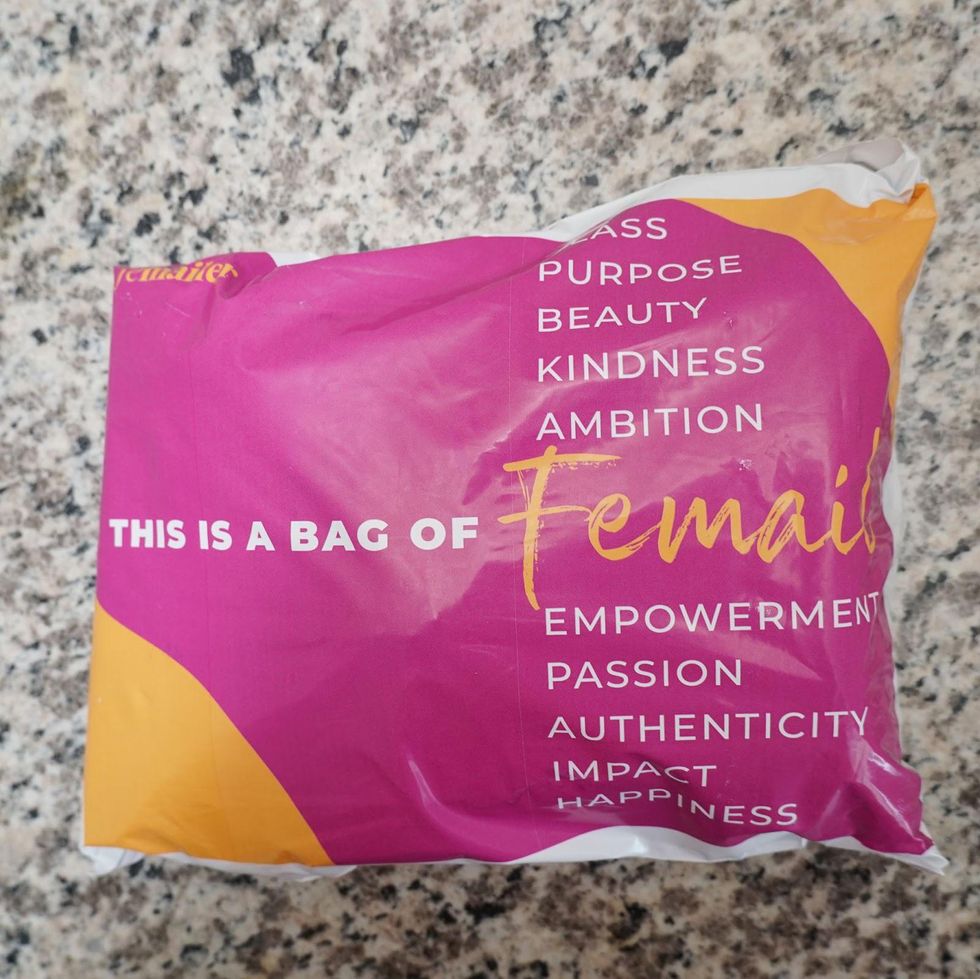 Krissy Lewis/xoNecole
Femailer is a quarterly beauty box that features a range of 5-8 full-sized beauty products for women of color at an affordable price. The value of a typical box is up to $120, but as a member, you get it for more than half the price, $30 to be exact -- every season.
The creator of Femailer, Ashlee Gomez, has combined her 11+ years in the beauty industry as a licensed cosmetologist and beauty marketing professional to deliver a solution that allows women of color to identify and embrace not just their outer, but more importantly their inner beauty.
Each box is curated with three main missions in mind: to satisfy your beauty needs, give you inspiration and resources that'll help you flourish inside and out, and introduce you to quality products by other black-owned brands.
Each quarterly box features premium haircare, skincare, makeup, and lifestyle products from brands like Creme of Nature, Black Radiance, SheDavi, Lottabody, custom Femailer jewelry, and much more.
In my box, I received: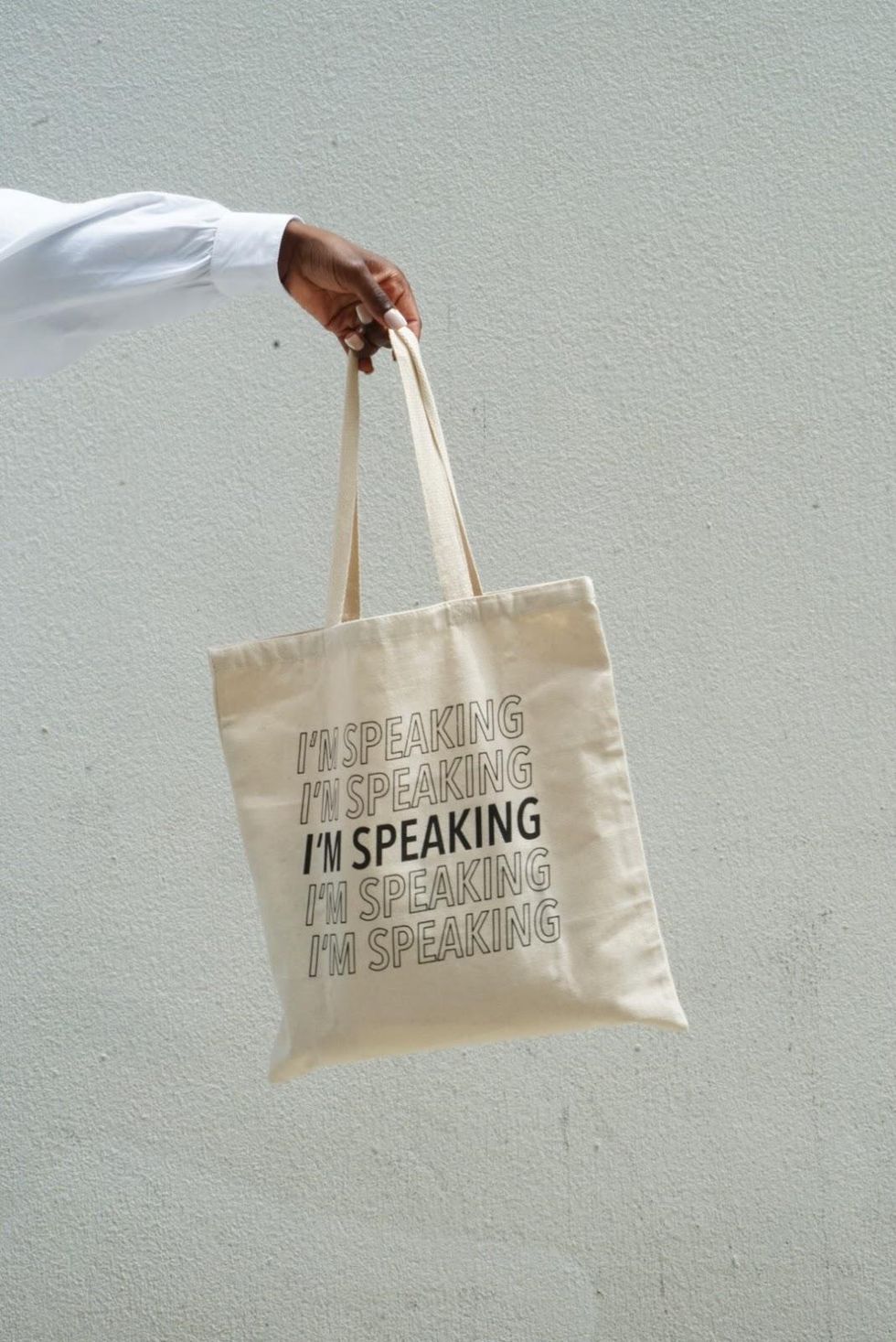 Krissy Lewis/xoNecole
"I'm Speaking" Tote Bag
Lottabody Boost Me Curl Boosting Smoothie
Lottabody Hold Me Maximum Hold Styling Gel
Lottabody Elongate Me Curl Stretcher
Beauty Bakerie | Brownie Bar
AHAVA l Mineral Hand Cream
KISS - Glam Fantasy Nails | Trampoline Set
Along with two bonus items:
Lottabody Satin Scarf
"I'm Making Herstory" Button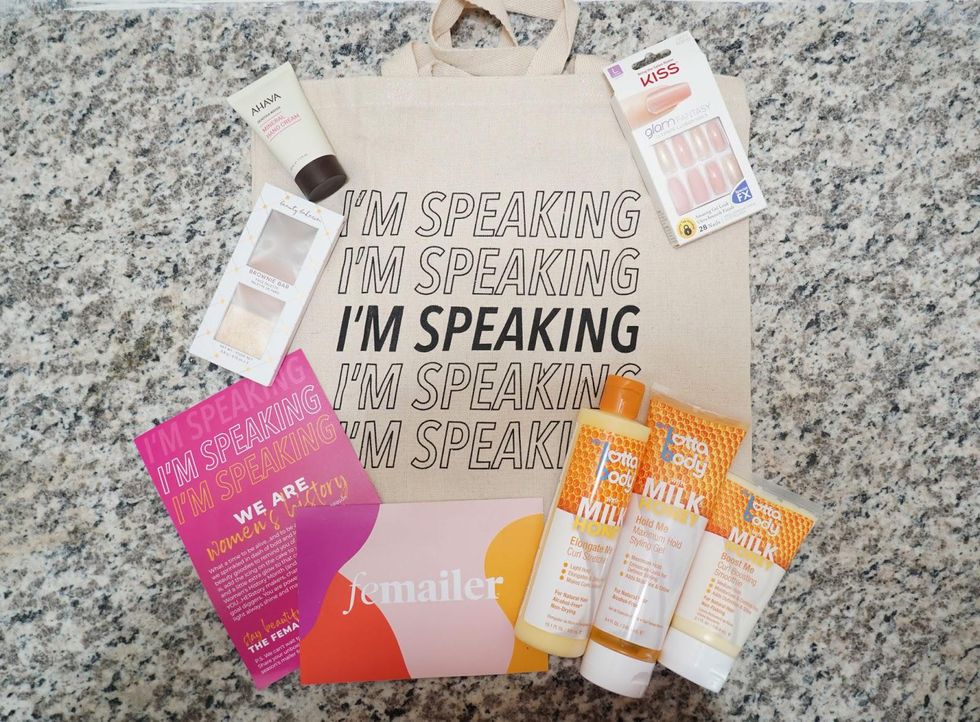 Krissy Lewis/xoNecole
Each product is hand-picked, Ashlee and her team actually use themselves to make sure members are getting quality products that promote healthy hair and beauty practices for each season. It's also worth mentioning that Femailer also provides tips and tricks on how to use each product. So whether you're a beginner or seasoned beauty guru, you get access to tutorials, reviews, and even members-only pop-up shops.
I'm saying...this is a lot for just $30, it's definitely a steal!
My honest review: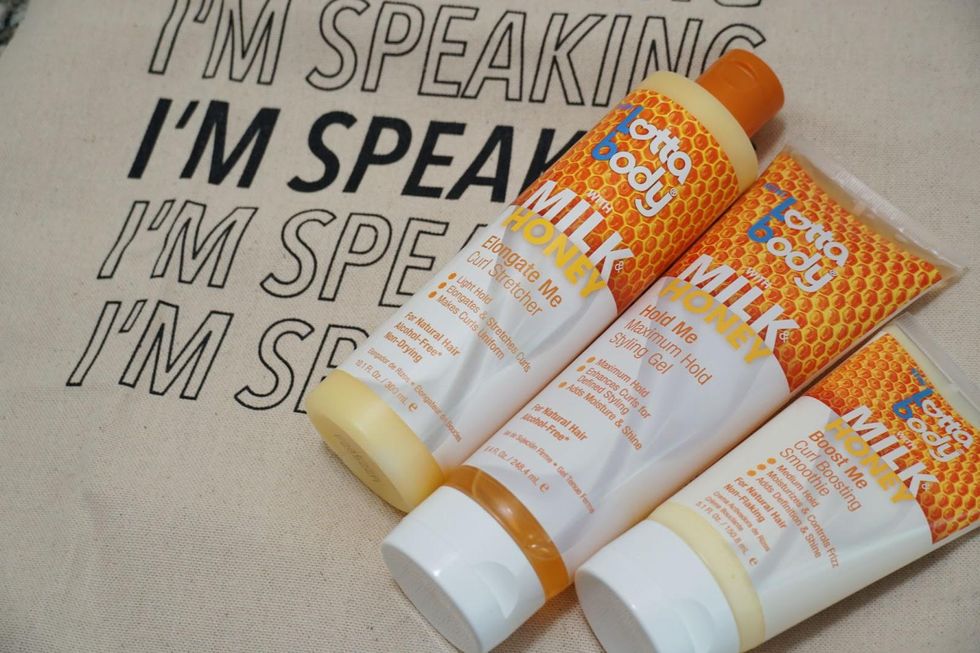 Krissy Lewis/xoNecole
Let's start with the Lottabody products.
The entire Milk & Honey collection is made with milk protein and honey to help restore moisture to your hair. Here's a breakdown of each product I received:
The Lottabody Milk & Honey Boost Me Curl Boosting Smoothie
The Lottabody Boost Me Curl Boosting Smoothie is a curl-enhancing formula that adds definition, shine and a light-to-medium hold to your hair. This product is so good it can stand alone to style and refresh your curls. Because of its versatility, it can be used as a leave-in and styling cream for wash n' go's, twist-out, and braid-out styles.
The Lottabody Milk & Honey Elongate Me Curl Stretcher
The Elongate Me Curl Stretcher is a thick nourishing cream that treats dry, rough strands and helps restore moisture to brittle hair. It can be used as a styler and leave-in. It moisturizes your hair and helps minimize frizz. To be honest, it's a tough claim to elongate curls with just a product because shrinkage is inevitable.
I wouldn't rely heavily on this for fighting shrinkage, but it's good for added moisture and definition. To help fight shrinkage, you can use the raking method and apply the gel after to hold your curls in place.
The Lottabody Milk & Honey Hold Me Maximum Hold Styling Gel
Lastly, is the Hold Me Maximum Hold Styling Gel. The hold with this gel is 10 out of 10. I say that because it has the key things you want in a styling gel: hold, crunchless curls, no flaking, definition, and shine. The Hold Me styling gel also helps prolong the wear of your hairstyle; it kept my curls intact for 4-5 days.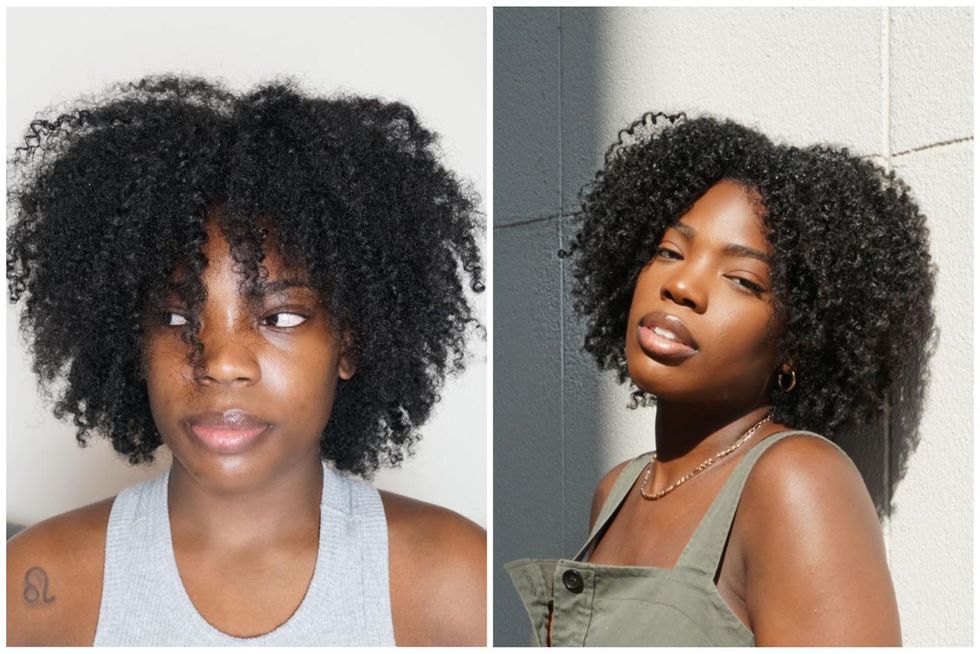 On the right, old twist-out; on the left, old twist-out refreshed and revived with Lottabody.
Krissy Lewis/xoNecole
I used the Boost Me Curl Boosting Smoothie and Hold Me Maximum Hold Styling Gel to refresh my old, dry twist-out and those two products were all I needed. It enhanced my curls and gave my hair more volume and hold. I don't think you need to use both the curl stretcher and the curl boosting smoothie together, one or the other is fine but it depends on what your hair needs.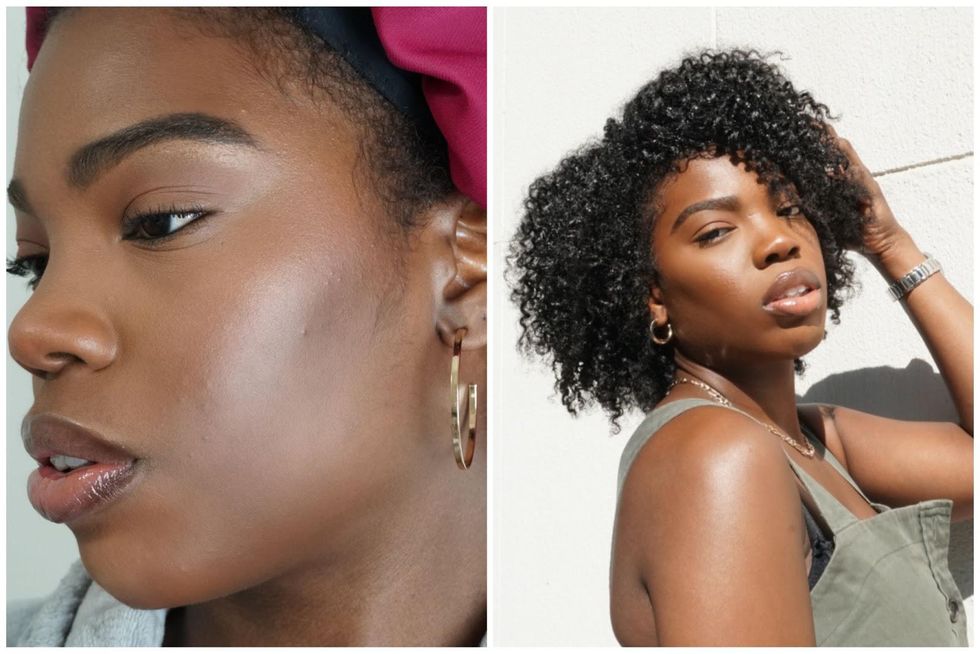 On the left, close-up of pigmented highlighter; on the right, defined cheekbone with Beauty Bakerie.
Krissy Lewis/xoNecole
The next product I used was the Beauty Bakerie Brownie Bar Face Palette. I've been wanting to try Beauty Bakerie for a while, so I'm glad I was able to try it out because I love this palette. The Brownie Bar comes with a powder contour, bronzer, and highlight. The formula is buildable so that you can start light and get the hang of how and where to contour.
I need to warn y'all though, I'm very new to bronzing and contouring but this is very beginner-friendly and gave me the confidence to try it out. It's also very blendable and pigmented, so a little goes a long way especially with the highlighter. On the left is a close-up of how pigmented the highlighter is and I only used a small amount. On the right is how defined my cheekbone is after using the bronzer.
Overall, I definitely think Femailer is worth a try. It features products for women of color with all skin and hair types so you'll never have to wonder if a product will work for you. In my experience, I also think it motivates you to try new products and techniques! Like I mentioned before I've been wanting to try contouring and it's like the universe heard me and brought me this.
I also want to add that the vibe of the bag was very empowering, from the statement tote and pin to the beauty finds, I really enjoyed the experience Femailer provided.

Featured image by Krissy Lewis/xoNecole