---
I am probably alone in this, but even with all the new way to communicate and send e-gifts, I still love to get mail, especially packages with new goodies for me to try.
You may be thinking, 'I don't need another subscription or box of any kind' because you already have to pay for one too many streaming services every month. Oh, and we can't forget the monthly wine club and a magazine subscription you're not sure how you get in the first place.
Okay, maybe I'm talking about myself, but I'm sure you can all relate.
We are in a time of meal delivery services, subscriptions, and apps that make it easier for us to find new products or brands we like but can also get costly. So, when I heard about the Grind Pretty Box, I honestly asked myself why I needed even to be looking at another item to buy. However, after peeping the products, it wasn't long before I responded to myself with a resounding, "Hell yes!"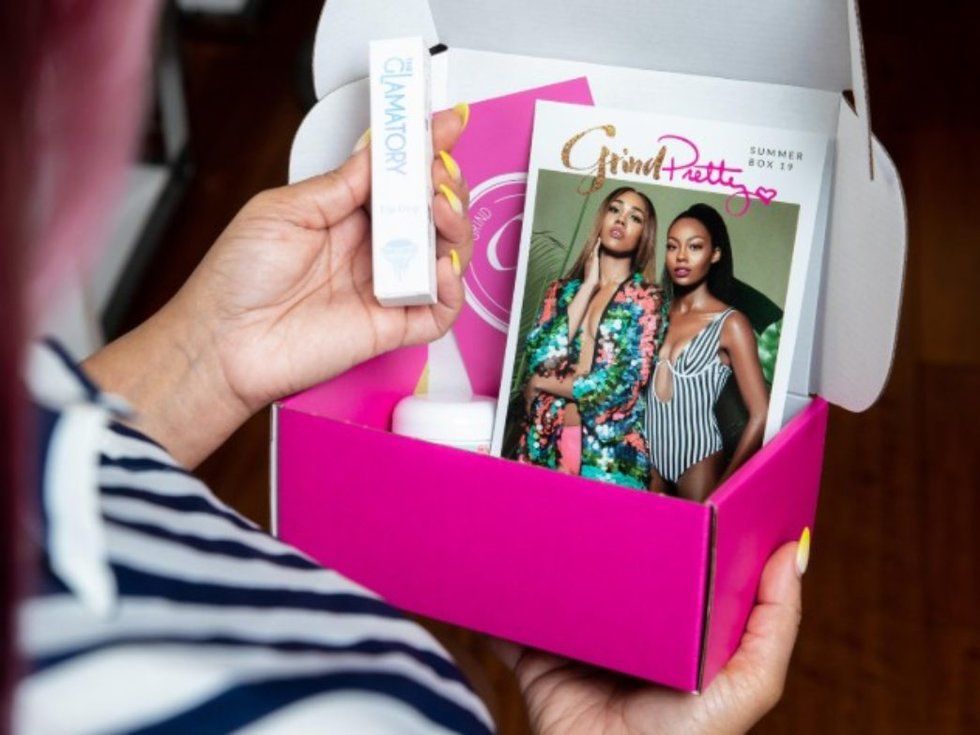 Grind Pretty Summer '19 BoxGrind Pretty
Well, for starters, the brand is black-owned, which is usually enough for me to give anything a test run. But, my personal connection to Mimi J., who is a veteran makeup artist-turned-entrepreneur, made me take a second look. Mimi did my makeup for my first print job in 2008 for Sophisticate's Black Hair, and I have been a fan ever since.
When I sat in Mimi J's chair to get my makeup done, I'll never forget how she made me feel. Her energy was uplifting and calming, which was much-needed because I was so nervous about being on my first professional set. I didn't know it then, but looking back at it now, launching Grind Pretty makes perfect sense because she is a woman that practices what she preaches.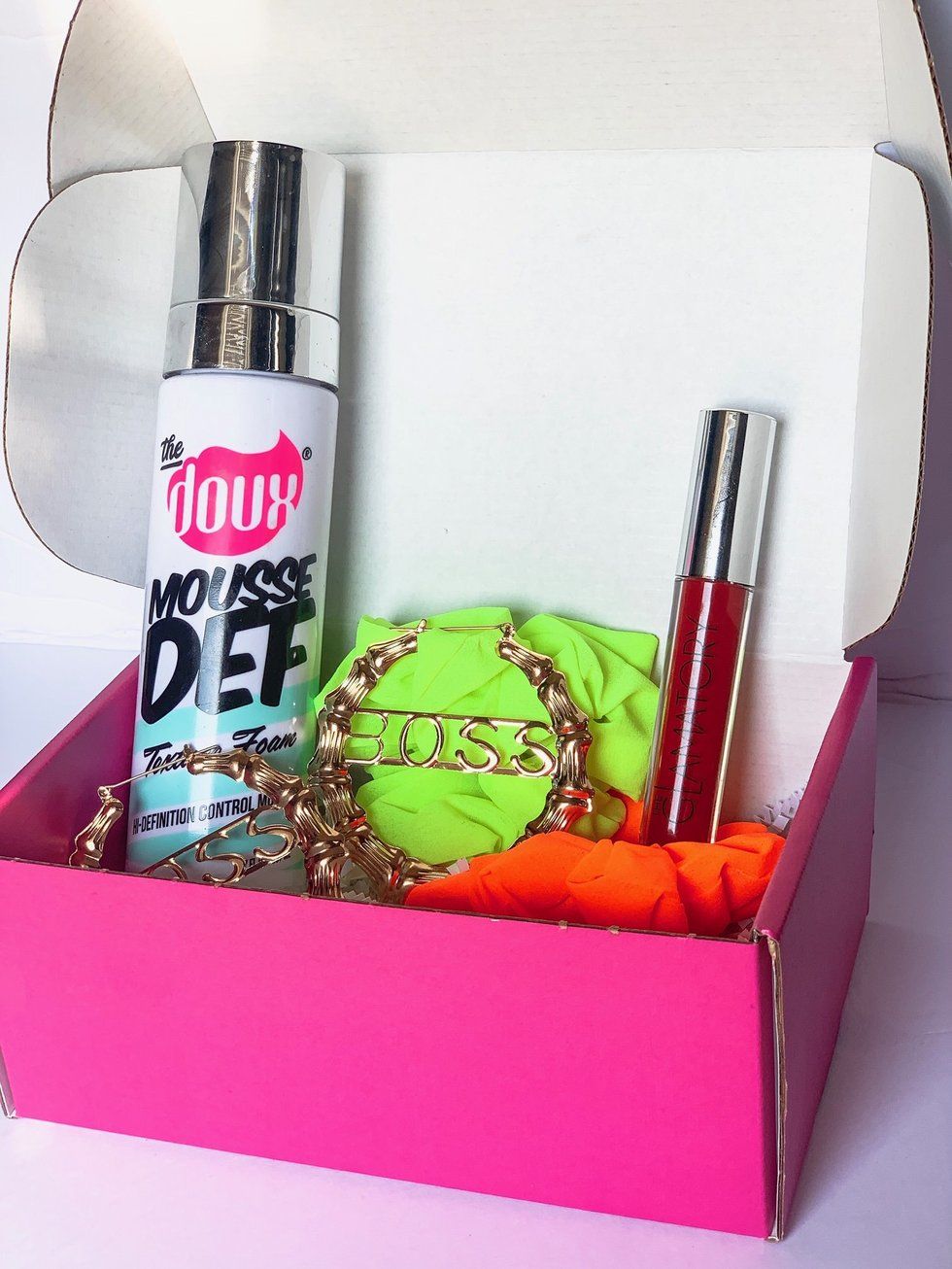 Inside Grind Pretty Fall Box '19Grind Pretty
Mimi's messaging is clear, if you ever had to wonder how you elevate your look while you pursue the grind, the Grind Pretty Box will act as that answer. The subscription box is tapping into a popular market and acts as an extension of Mimi's online platform also named Grind Pretty. The Grind Pretty Box empowers women to embody their best selves, no matter the occassion, and provides them with the tools to do so.

She's not wrong.
Each box is filled with items curated by Mimi and her team that give you a chance to try new products from women-owned brands (some of them run by women of color) you may not know just yet, not to mention, these cute little boxes make great gifts.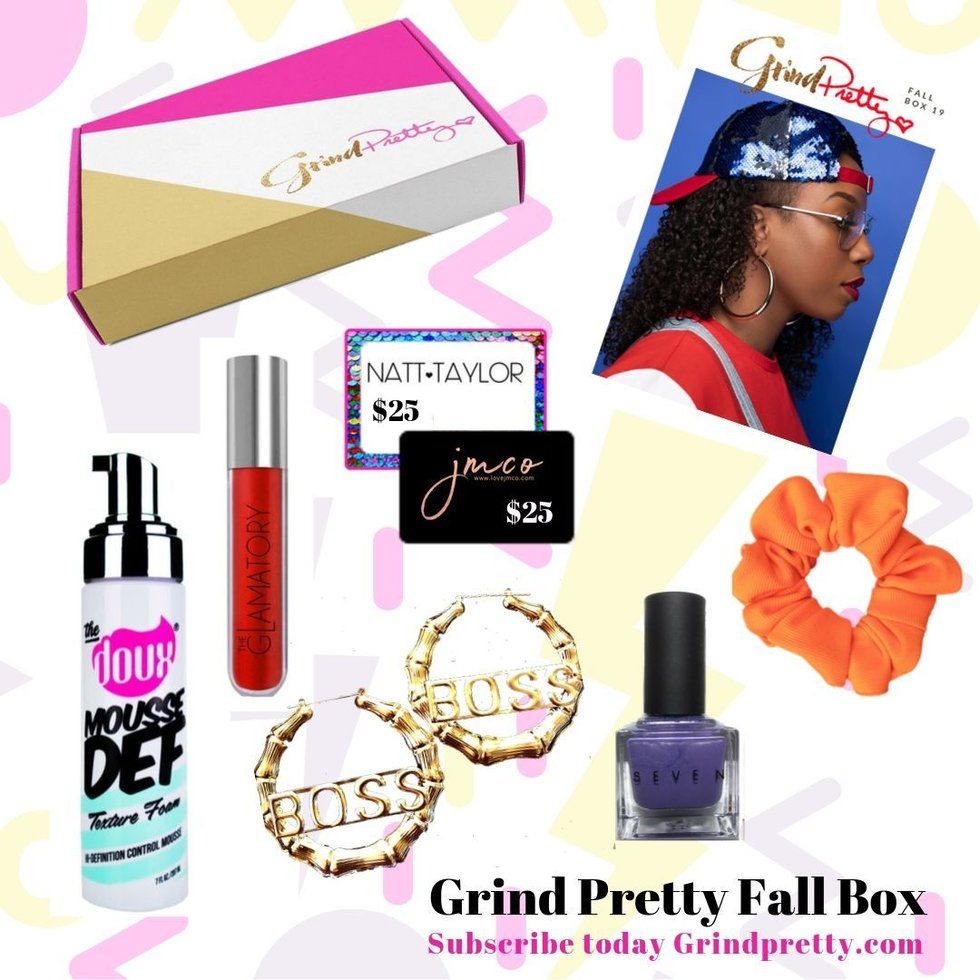 Grind Pretty
The 90s themed Grind Pretty Fall Box comes with seven products that range from a full-size bottle of the highly-rated The Doux Mousse Def Texture Foam, to $25 gift cards to use at JMCO and Natt Taylor to add a few new items to your closet this fall.

Do I need another box or yearly subscription? Probably not. But, I want to support a black woman who is making it her mission to help young women understand the power in owning their journey and making their daydreams come true!

Click here to support Mimi and Grind Pretty by ordering your subscription box today!
Featured image by Grind Pretty/Instagram