---
The key to having healthy hair is using the right products and having an efficient hair regimen. When I shop for new haircare products, I look for a few key elements — that it has natural ingredients, restores moisture, promotes hair growth and retention, and is offered at affordable prices. I want products that are good for me and my pockets, okurrr.
Mielle Organics' Rosemary Mint collection offers five products that use biotin and rosemary as key ingredients to lock in moisture and promote healthy hair growth. The line includes Shampoo, Edge Gel, Oil, Hair Masque, and a multivitamin Styling Creme capped at $10 each.
I tried the entire Mielle Organics' Rosemary Mint collection to see if it held up to its claims and this is how it did: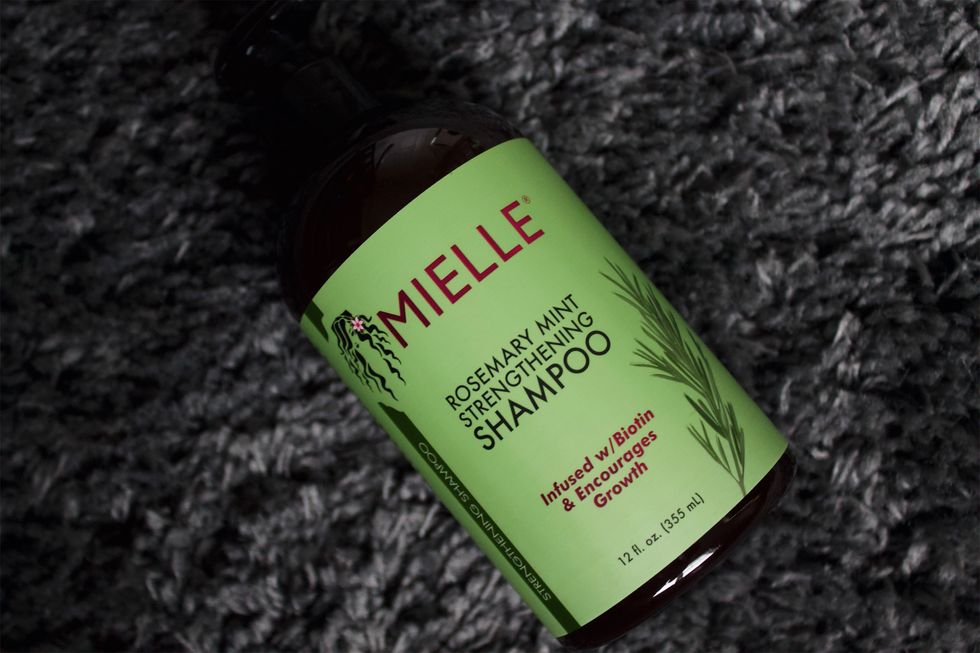 Krissy Lewis/xoNecole
The Rosemary Mint Strengthening shampoo provides your hair with a deep clean plus soothes your scalp upon application. The shampoo felt so good, I went ahead and massaged my scalp during my wash. Another benefit of the biotin infused shampoo is that it has a lot of slip — making the detangling process very easy and working into your strands to provide moisture. I love shampoos that add moisture; it makes wash day much easier and your hair more manageable.
I want to note that, although the shampoo smells very minty, it's not too much. Also, it has a good lather to it, so a little goes a long way.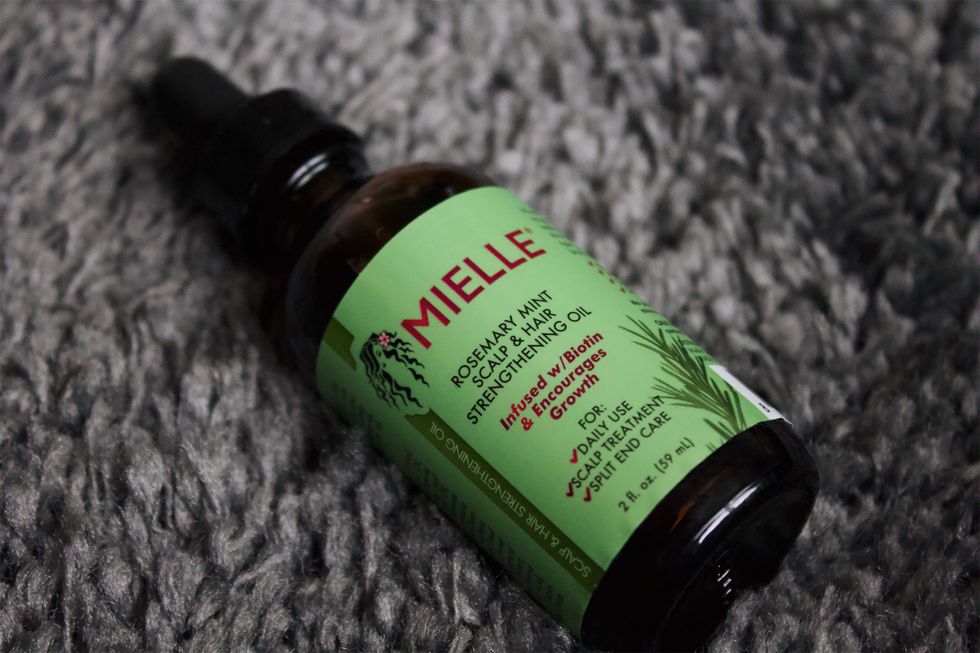 Krissy Lewis/xoNecole
I've used the strengthening oil everyday and it's almost finished! Like the shampoo, it soothes your scalp instantly. I apply it to my hair every night to promote hair growth and combat any dryness. I also apply this before using the hair masque and massage it into my scalp. I find that adding the oil and masque increases blood circulation and opens up my pores to get more moisture.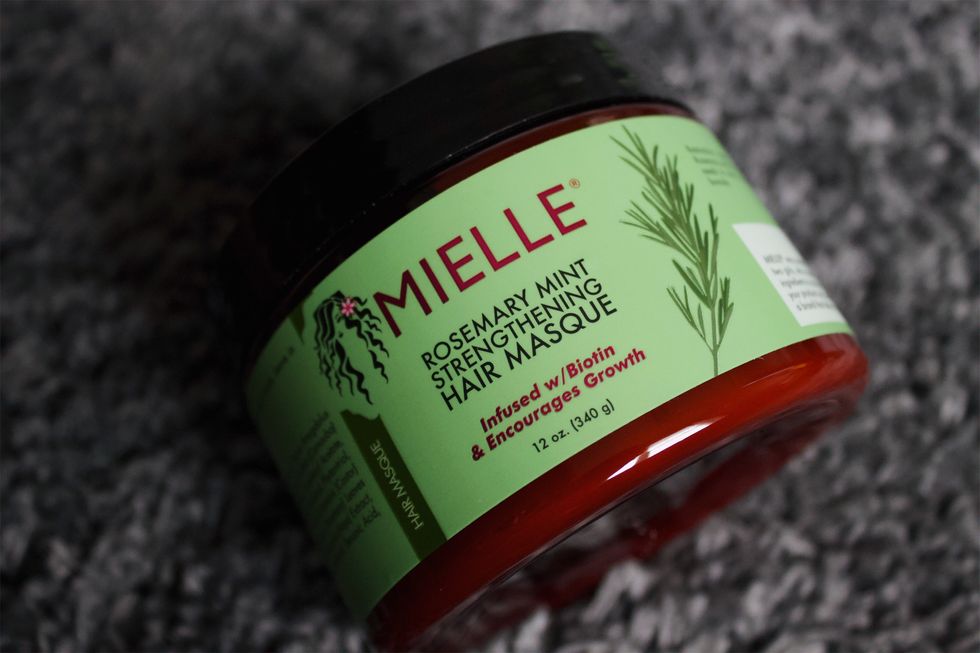 Krissy Lewis/xoNecole
I skipped my usual conditioning step and went straight to the hair masque. First, I made sure my hair is damp, which I would highly suggest and once my hair was damp, I worked in sections and applied it to my hair. I noticed immediately that it gave my hair definition. I was very generous with the amount of hair masque I used because I wanted to make sure my hair got all the moisture it could get.
I left the masque on for 45 minutes and used my hot head so the masque can get into my strands. I would recommend to go under the dry or use a Hot Head if you tend to need more moisture. I also suggest that you leave the masque in for at least 15 minutes — applying it to your hair and rinsing immediately, would not allow the product to work as well as it could.
When I rinsed out the masque, I was really impressed with my results! My hair was defined and very moisturized. I honestly could have applied a leave-in conditioner and rock a wash-and-go at that point.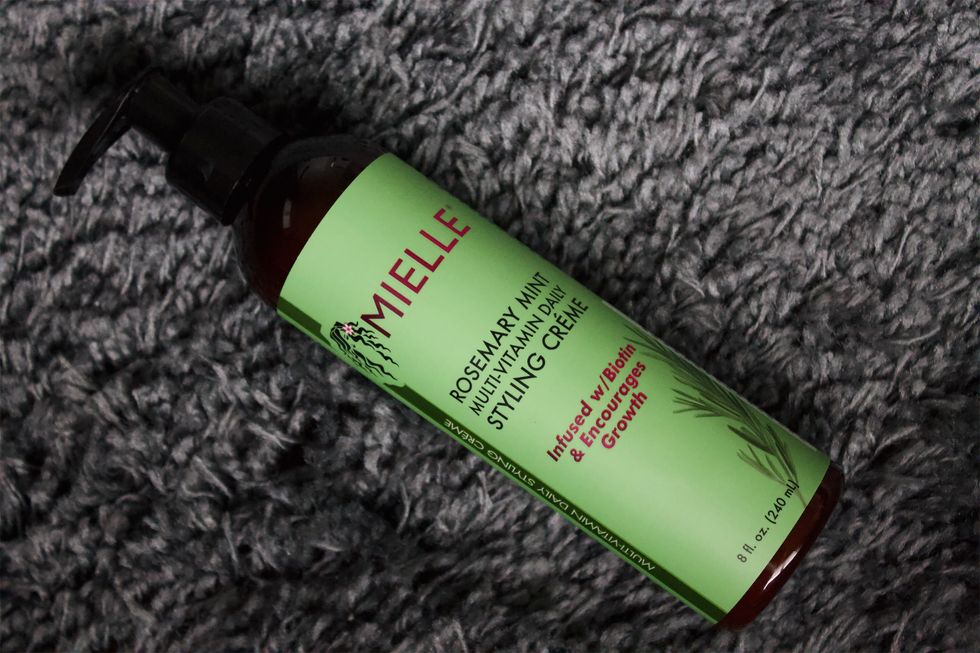 Krissy Lewis/xoNecole
To be honest, the multi-vitamin styling créme caught me off guard a little bit. Due to the fact that it can be used for daily use, I thought it can act as a leave-in conditioner. Instead, it acts more as a styling créme and gel in one, so it had a strong hold to it. While I love that, I would still use a leave-in conditioner to soften my hair prior to adding this. I used way too much the first time and my hair was very firm, but surprisingly, not stiff. It gave me more definition and hold, without any while flakes (and I used a lot).
I would suggest using a moderate amount — just enough to coat your strands. Its definition and hold make it perfect for twist-outs, braid-outs, and wash-and-go styles.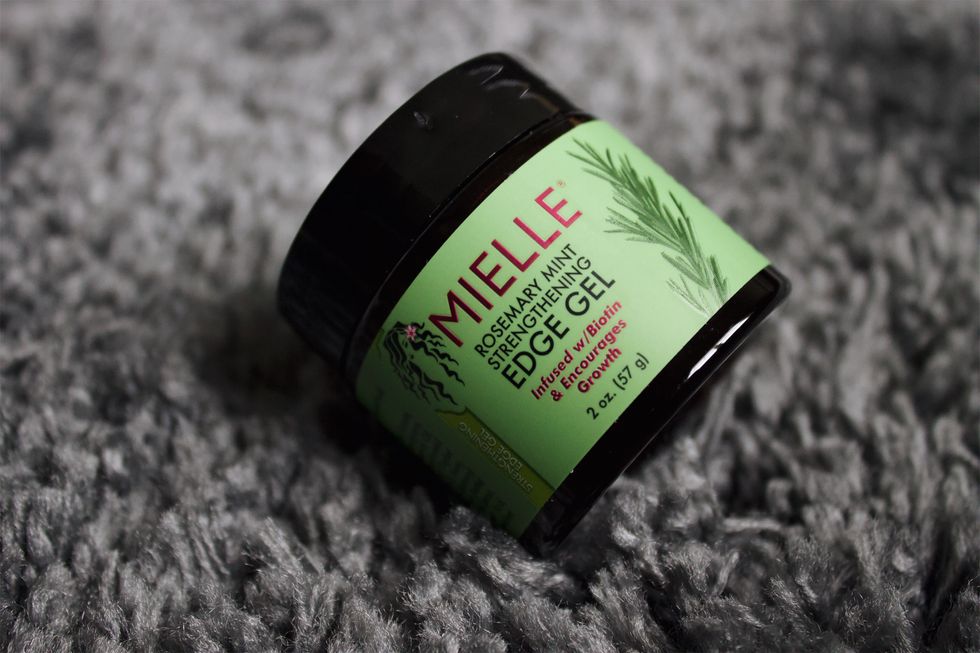 Krissy Lewis/xoNecole
The strengthening edge gel gives you a very sleek laid finish without making your edges too firm and crunchy looking. Although it has a jelly-like consistency, it has a soft hold and makes your baby hairs feel moisturized. I suggest applying small amounts at a time and add more as needed.

My Results: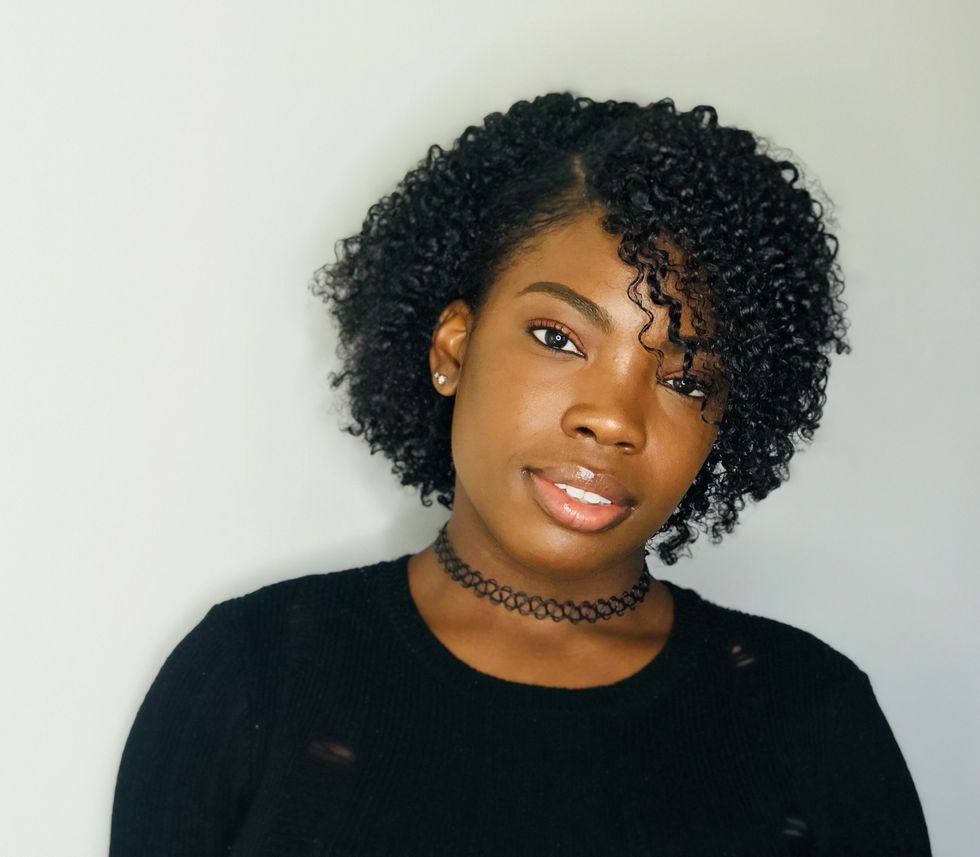 Krissy Lewis/xoNecole
Overall, I would definitely use this line again. In my opinion, the all-star products of this line is the hair masque and styling créme. I know frizz is a big issue naturals battle with, and the styling créme is perfect for reducing frizz without any flakes. And, if moisture is your biggest plight, the hair masque makes a great deep conditioning treatment.
Check out my tutorial and review of each product in real-time by watching the video below:
Featured image by Krissy Lewis/xoNecole
Did you know that xoNecole has a podcast? Subscribe on Apple Podcasts or Spotify to join us for weekly convos over cocktails (without the early morning hangover.)
Originally published on November 29, 2018