---
There are a billion-and-one things that fascinate me about sex and human nature. Today, I'm gonna take on something that's probably on my top 20 list—how couples feel about sex immediately following an argument. In the sessions that I have with husbands and wives, it's about a 50/50 split between the ones (usually the wives) who want to do anything in the world but have sex with their partner vs. those who are more turned on than ever after a disagreement.
When I ask the ones who aren't interested why that is the case, they usually say something along the lines of sex is a way to feel close to their partner and, after an argument, the last place they want to be is up under their spouse. But when I ask the couples who almost see arguing like an aphrodisiac, well, they say a lot of what I researched on the topic; stuff that I'm about to share with you in a just a sec.
If you and/or your partner is someone who finds sex following a fight—not a fight fight but a war of words—to be erotic AF and a part of you has always wondered why, here's what science has to say about the matter.
What Physically Makes Us Want to Have Sex After an Argument?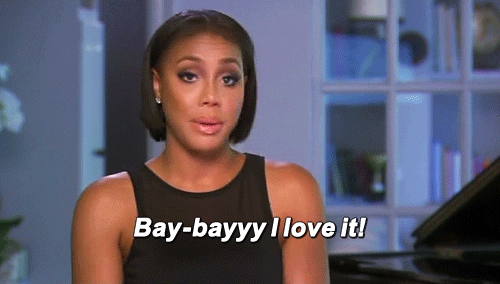 Your man sends you a text while you're at work that automatically rubs you the wrong way. You immediately respond. 15 minutes later, he hits you back with a two-word reply that only irritates you further. You call and he pushes you to voicemail, so you decide to handle it when you get home because now, he's got you all distracted and you need to complete the project that you're working on. He hits you up while you're in traffic, says something that triggers you and now it's on. You're both in a full-on argument. As ridiculous as you know that it is, you hang up while he's in mid-sentence. You're pissed. Lord knows you are. But there's also a part of you that can't get ripping his clothes off as soon as possible off of your mind. What's really going on?
Whenever we get angry, there are four (main) things that usually transpire. We get an adrenaline rush; our heart rate increases; interestingly enough, our cortisol (our natural stress hormone) levels decrease, and our testosterone levels elevate. Guess the other time when these same things happen? During sexual activity, including sexual arousal.
OK, so not to totally derail us from the matter at hand, but perhaps now it makes better sense why some murders (that are featured on shows like Fatal Attraction or Snapped) are considered to be "passion killings". People may love—or think that they love—their victim, they might wholeheartedly believe that their violence is an act of passion but really, it's rooted in anger. Not passion. Anger. But, if you only listen to what your body is telling you, it can be hard to tell the difference.
This is why make-up sex is cool, but it isn't something that should be solely relied on to handle an issue or fix a problem. Your horniness may be a normal physical reaction to the intensity of your situation, but if you're not careful, you could still be seething with anger once the orgasm is over and you have time to think some more about what made you so angry in the first place. This means you're not really at a place of resolve. And yeah, that's not good.
In fact, one clinical psychologist finds the whole get-it-on-after-an-argument pattern to be something that could potentially cause more harm than good. Here's why he says that.
Did You Know That Make-Up Sex Is Similar to a Hardcore Drug Addiction?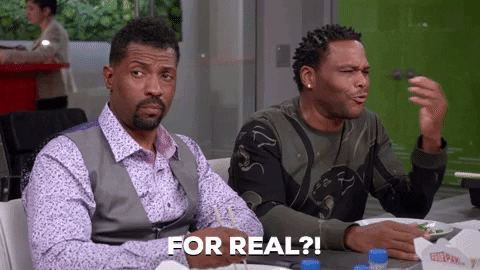 Several years back, HuffPost published an article with a pretty jarring title to it—"Make-Up Sex Is Like Cocaine Addiction, Says Clinical Psychologist". In it, the clinical psychologist goes on to share that because arguing doesn't make us feel good, we naturally want to find something to "flip the switch" to change things into a more positive direction. For a lot of us, the quickest and easiest way to do that is to have sex.
And just what does that have to do with snorting a line of coke? Well, in the Health article "8 Ways Sex Affects Your Brain", peep what the title of its second point is—"Sex Is Like a Drug". Something that point says is the intense pleasure that we feel due to sexual activity is, in part, because of the dopamine release that transpires. Dopamine is a neurotransmitter within our brain that "rewards" us with feel-good emotions. Other than sex, guess when else dopamine creeps up? When folks are high on some type of drug.
The article even went on to basically confirm what the clinical psychologist said. It shared that while the high from climaxing and the high from being on coke are not identical, they do trigger the same parts of the brain, resulting in similar effects (so does caffeine, nicotine and chocolate, by the way; just on a less intense level).
Y'all, I totally get this too because, back in my sexin' days, I had no problem admitting when I was a-dick-ted to someone. No matter how often they pissed me off, no matter how many Bat signals that seemed to flash over my bed to alert me that my relationship (or situationship) with them definitely had a shelf life, it seemed like the more upset with them I got, the more I wanted them and the better the sex would be. Now I know why.
Is Sex After an Argument Automatically a Bad Thing?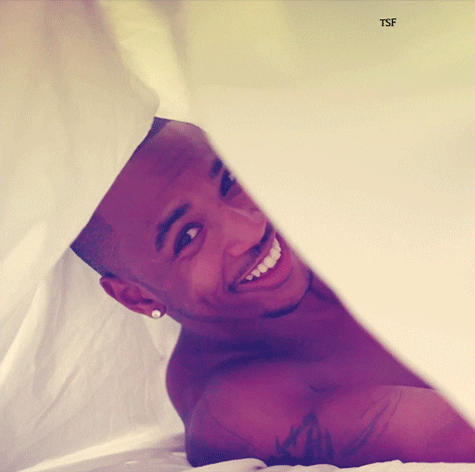 With all of this info now in your psyche, you might be wondering if the whole sex-after-an-argument move is a bad—or even toxic—one. If I had to give a firm "yes" or "no", I'd go with no. But if I was able to immediately follow that up with a sentence, I would also say, "Just make sure that it's not a cycle or a way to avoid actually dealing with the reason why you and yours were fighting in the first place." Especially if you are married or are planning to get married.
The reason why I say that is because, while sex is hands down one of the best ways to connect with your partner, let's be real—animals have sex and it's not for the purpose of "emotionally connecting". Folks engage sex workers and they're not trying to get closer to them either. So no, to automatically assume that sex is what will bring you and your partner together, every time, on a mental, emotional and spiritual level, is a really big assumption.
One that could end up being a great disillusion; especially if you're doing it right after a disagreement. The only way to really be sure that it's all good between the two of you is to talk things out; to not get so used to the high-then-relaxed feeling that sex brings that you ignore the underlying issues at hand.
If you ignore this lil' heads up, you could look up, two or even 10 years from now, and end up calling it quits anyway. Why? Because while the sex may still be good, you're also still arguing about the same stuff that you've always been.
I don't know about you, but I think the greatest takeaway for me is that our bodies shouldn't be trusted to solely dictate how we respond or react to our partner, even if our bodies are aroused by them. So, the next time your man gets under your skin or a full-on argument goes down and you feel like it's totally turning you on, take a few steps back to see if it's horniness or anger that you're actually feeling. And, since sex is a lot like a drug, "sober up" a little before doing anything, one way or another.
Passionate sex is hot. But sex in anger can really ride a fine line between erotic and toxic. Make sure to keep that in mind, the next time you're about to partake in sex immediately following an argument, OK? Cool.
Want more stories like this? Sign up for our newsletter here and check out the related reads below:
What GROWN Women Consider Great Sex To Be
If You're In A Committed Relationship, Avoid These Sex Mistakes At All Costs
Married Couples, What You May Need Is Sex. Every Day. For A Month. Straight.
The Signs Of A Truly Intimate Relationship
Feature image by Giphy