Whether you ever intended on watching Tyler Perry's Why Did I Get Married? and Why Did I Get Married Too?, for better or for worse, BET doesn't really give you much of a choice. It seems like at least once a week, one or both films are airing on that channel. And, if there's a couple that is truly memorable, it's Marcus (played by Michael Jai White) and Angela (played by Tasha Smith).
---
To call them "dysfunctional" would be a major understatement. They have serious trust issues, their communication sucks, there's little to no respect given, they seem to find extreme pleasure in throwing each other under the bus in front of their friends (especially Angela) and they appear to get on each other's last nerve, more times than not.
I've seen clips of both movies so much that they both seem to run in together at this point. But I do know for sure that, in one of them, there's a scene where Marcus is asked why he keeps putting up with all of the crazy. His response? "The make-up sex is insane!" (or something along those lines).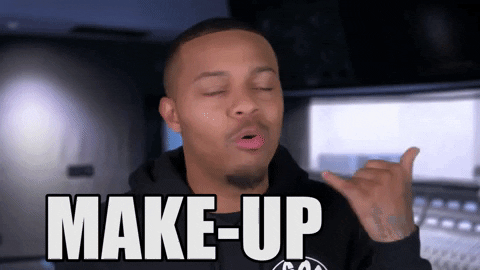 That's not just a line from a movie. If you put "make-up sex" in any search engine, you're gonna see articles about why so many of us like—no, LOVE—it. From the research that I've done on the topic, a lot of us are super into make-up sex because it tends to be wilder, more exciting and more intense than so-called "regular sex" is. That's cool. But like most things in life, there is such a notion as too much of a good thing.
How can you tell the difference between make-up sex being a hot way to conclude a fight vs. something that is masking a layer of issues that sex alone really can't solve? I've got five points that can at least get you on the path of seeing what's really going on in your bedroom—and ultimately, your marriage.
Featured image by Getty Images.

Related Articles:
Maintenance Sex Could Be The Key To A Successful Marriage - Read More
8 Things You Should Do Daily To Keep Your Relationship Strong – Read More
7 Things Married Couples Do To Damage Their Sex Lives – Read More
5 Reasons Why Every Married Couple Needs A Sex Jar – Read More