---
Thick thighs save lives. #Facts. But we've also learned the hard way what happens when our thighs rub together for too long.
Chafing. That type of pain hits different. I've had times where I've literally had to ice my inner thighs because I wanted to show out in a pair of shorts. But chafing has been an issue for far too long. And we can't let it get in the way of our summer plans… whatever they are.
There are ways we can wear shorts and sundresses without having to suffer the aftermath of chafing. I might be late to the game, but I've found some solutions and wanted to share the wealth.
Anti-Chafing Thigh Bands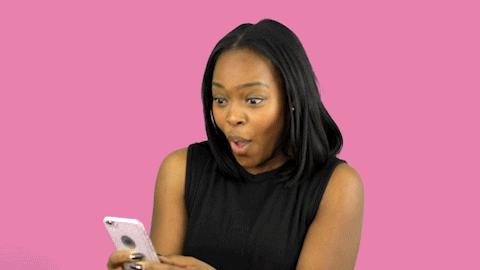 I was seriously missing out in life before I knew these babies even existed! This goes to show how major the chafing issue is and how much it needs to be overcome. The best part is that you could still rock your sundresses with no shame. But wait! There's more. There's also a variety of designs you can select like sheer and lace to the classic from Bandelettes and traditional nylon and/or spandex material. They can be found at most major department stores and of course on Amazon. Keep in mind this product isn't designed to work as a shaper, but rather a barrier that can prevent your skin from rubbing together.
Corn Starch + Coconut Oil = Win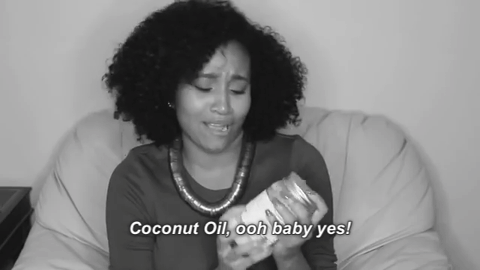 From hairstyling to cooking, coconut oil is the multi-purpose ingredient that keeps on giving. And apparently, there's another way we can benefit from it. When paired with corn starch, it can prevent chafing and irritation, especially inside our upper thighs. The plus side is that it gets your thighs moisturized but not all greasy, because who wants to trade in chafing for sweaty and greasy? You can put some on before you head out for your summer festivities or keep the mix in a container to apply as you go throughout your day. Do you boo!
Get Monistat Stat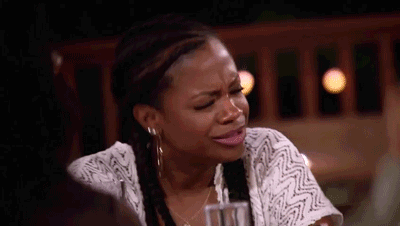 I will say, some of us have been ashamed to have Monistat in our bags. But between us ladies, we know that it can help us out… and not just for unexpected yeast infections that make us question our entire beings. Monistat actually has a chafing relief powder gel. Basically, it goes on as a gel but dries as a powder. You can put it between those thighs or really anywhere you experience chafing (which is unfortunately any space where your skin rubs together *insert eyeroll here*). It also serves as an extra dose of vitamin E for your skin, which is also a score.
Good Ol' Talcum Powder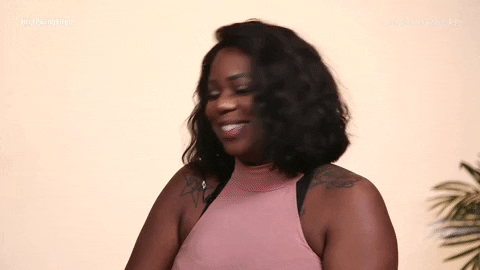 Talcum powder can do wonders on its very own. And you might have already heard about the superpower it has to prevent chafing. Talcum powder allows your thighs to block out any extra moisture that causes chafing, like sweat. It keeps that part of your body nice and fresh, so you don't have to worry about itching and irritation when you should be enjoying your summer.
Anti-Chafe Lube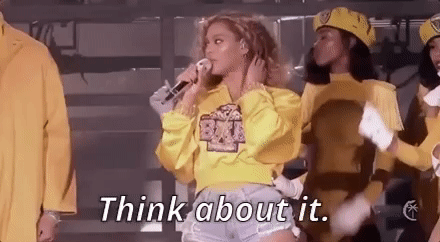 It only makes sense to lean on a product that's designed to prevent chafing. And we all know lube can help reduce uncomfortable friction in more ways than one. Body Glide for Her is one of the most popular products as it moisturizes the skin without leaving it wet or greasy. It's free of mineral oils, petroleum and lanolin but full of healthy vitamins like A, B, E, and F and keep your melanin nice and hydrated. It also features all-day protection, so you don't have to keep on applying it multiple times. Now you can get back to drinking your water, minding your business and flourishing.
All-Natural Products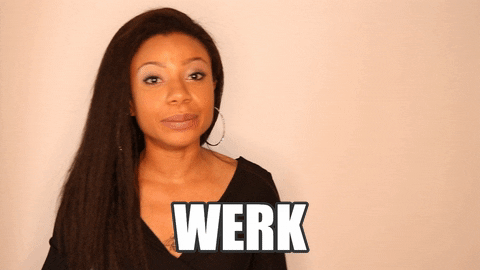 As you might have guessed, chafing can be prevented with products and ingredients you probably already have in your own home. One mix is turmeric and water that you can apply between your thighs and wash off after 30 minutes. Another is essential oils like tea tree oil and of course coconut oil. And oatmeal isn't only used for the most important meal of the day. It can prevent chafing when you let it soak on your thighs for about 20 minutes. And there you have it!
Want more stories like this? Sign up for our newsletter here and check out the related reads below:
Best Hyperpigmentation Products To Clear Skin Fast – Read More
I Tried A $21 Rose Quarts Roller For Better Skin – Read More
The Perfect Nudes For Darker Skin – Read More
DIY Ways To Remove Cellulite, Body Acne & Skin Discoloration – Read More