First, we can talk about the way Ava has engraved "2017" in Old English typography on the curve of her crown.
A mother of nine, Ms. DuVernay gave birth to spearheading narratives (Wrinkle in Time, 13TH, Queen Sugar, Selma, Venus Vs, Middle of Nowhere, I Will Follow, My Mic Sounds Nice, This is The Life) through the womb of her artistic vision.
---
And now, enter her latest project, Jay-Z's highly anticipated visual for "Family Feud."
Essentially, the Octavia Butler-inspired short film is a music video for the single from Jay-Z's 8-time Grammy-nominated album 4:44 that was released earlier this year. Composed by Flying Lotus, the video takes us through the motifs of power, politics, infidelity, womanism, and Black excellence. Also in the video, taking place across multiple centuries, are Michael B. Jordan, Thandie Newton, Rosario Dawson, Janet Mock, Jessica Chastain, Brie Larson, America Ferrara, Rashida Jones, Mindy Kaling, Constance Wu, and finally, Blue Ivy Carter, seen with her father.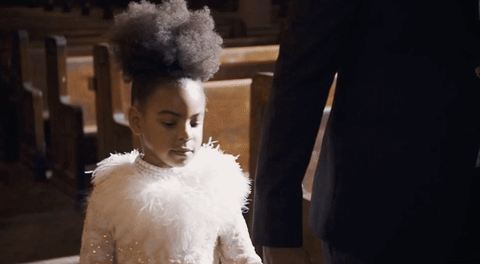 The video is nothing short of a masterpiece.
What stood out to me the most, however, is the boiling undercurrent of metaphors that taste like lessons to be devoured and digested. One of the main interpretations that I walked away with was the significance of community, tribe, and fellowship. I see in Ava's work a deliberate understanding of the importance of tribe - a devotion to it. From her, I take the lesson that building your excellence is not only contingent upon your ability to call out others' excellence but to use your God-given abilities to illuminate the magic in others.
Your excellence exists. But our role in the Black community is to push each other forward.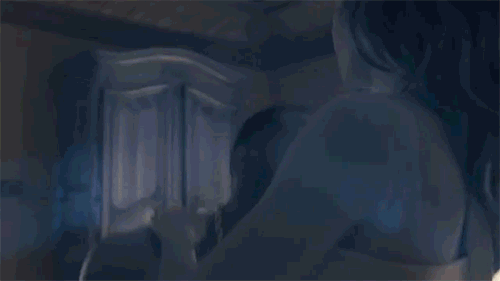 That is how we make progress.
Ava's greatness continues to excel because of her recognition of the excellence in other marginalized community members. Selflessly honoring others has become an act of revolution. She is building a world for us through her art. And I believe she is creating this world because of her ability to direct the greatness of others into the light, through a lens that is has become integral to a vision of the future. Starving our individual ego and feeding the collective spirit of the Black community is the only mechanism that will prevail to revolutionize our current standing in this world.
Ava teaches us in "Family Feud" that the only structure that can withstand the cold winds of the political climate is the foundation we build in the home. Invest in your community, your friends, your family, your comrades, your sisters. Push their truths forward. That is how you build a tribe.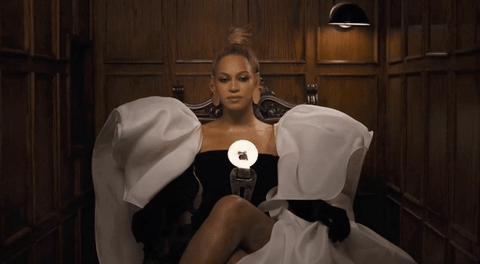 And that is how you build excellence.
Ava's placement of multiple radical and pioneering women in the video as The Founding Mothers is a visual metaphor of "queens recognize queens."
Place your friends on the pedestal that needs their truth. Remind them of the throne that they fit in. Place the crown on their head.
Imagine looking at the representation that Ava continues to carry in her works - Queen Sugar, A Wrinkle In Time, I Will Follow, Middle of Nowhere - as a young child from a marginalized community. Looking through the same lens that Ava created a world for me to exist is the greatest sentiment of love that one could imagine.
The Founding Mothers. What else is there to say? I believe in our power. And I appreciate these dynamic artists who… https://t.co/lRvAmqefLr

— Ava DuVernay (@Ava DuVernay) 1514592123.0
It gives color to a black and white world of constructed gender roles, feminine and masculine ideals, and violent grays that exist as dust in the crevices of our history that go overlooked. Ava's astuteness is direct in her execution in this mosaic of metaphors.
With each placement of the strong woman figureheads in the video is a declaration: the future is female.
Utilizing the kindred women around her in each of their individualism is a concise correlation to the idea that sisterhood is a pertinent component to a successful empire. Understanding the power in each woman in your vicinity and respecting their space to exist as the majestic human being that they are is the greatest way to say, "I love you and I am here to build with you."
To affirm others in their own excellence is how you solidify your own.
Grateful to my pals who answered my texts and DMs and came out to play. Everyone rallied to be there on short notic… https://t.co/ncELBm5Pp0

— Ava DuVernay (@Ava DuVernay) 1514589037.0
Maintain a supportive tribe around you and burn all inclinations of ego-driven success. The sisters around you are the glue between the gold bricks in your empire. A single bracelet does not jingle. There is nothing more empowering than being able to mirror the excellence that is around you; sisterhood as a safe space will shelter the heart from the tribulations that this world promises.

From her visual masterpiece, I am solidified in my belief that building a community is one of the greatest key components to greatness. It is vital to remember to honor those around you and make a commitment to excellence through selflessly pushing your community forward.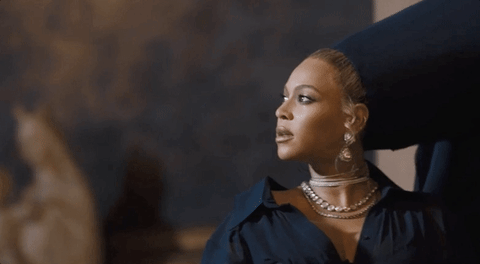 Because nobody wins when the family feuds.
Watch the exclusive video on TIDAL for free while you can. There's a 12-day free trial just in time for the holidays.