---
Not like any breathing female needs an actual reason to see more of Michael B. Jordan, but since Creed II is premiering Thanksgiving Day (Amen? A-MEN!), he is getting quite a bit of press right now; including a profile in GQ's Man of the Year issue. Although we're proud of his accomplishments and only wish the best for him, let's be honest with ourselves—it's his dating life that continues to pique our interest. And yes, GQ asks him about that (cheers to thorough journalism!).
As I can literally envision him squirming at the thought of answering the question—it was this that I found to be particularly interesting. Although Michael B. Jordan's dating life seems to be quite the spectacle in the media, his luck in finding "the one" hasn't been so easy. He told GQ:
"My career is awesome. It is going great. There's other places in my life that I'm fucking lacking at. I'm very mature and advanced in a lot of areas of life. Dating may not be one of 'em. My personal life is not. I don't really know what dating is."
He then goes on to say this:
"But it's like, I could meet you, right now, boom, right here. Me and you sitting here chilling, whatever. Meal, whatever. Somebody could be over there, see this. And all of a sudden, you're my girl now."
And about a paragraph below that, this:

"Now, I'm not saying options aren't there. I'm not saying that. But as far as, like, the nuance of dating, it's just not the same. I'm just going to keep trying to work on myself and build this empire."
Now for the people who make being hypercritical their side gig, I've been a fan of Jordan for a while now. So, I know this isn't his way of saying he doesn't know how to take a woman on a date. In fact, around this time last year, he was featured in one of my favorite celebrity interview series, Vogue's 73 Questions. When he shared his dating rules, he said—and I quote, "Always pick up the tab, at first anyway. And she never touches a doorknob." (Amen? A-MEN!)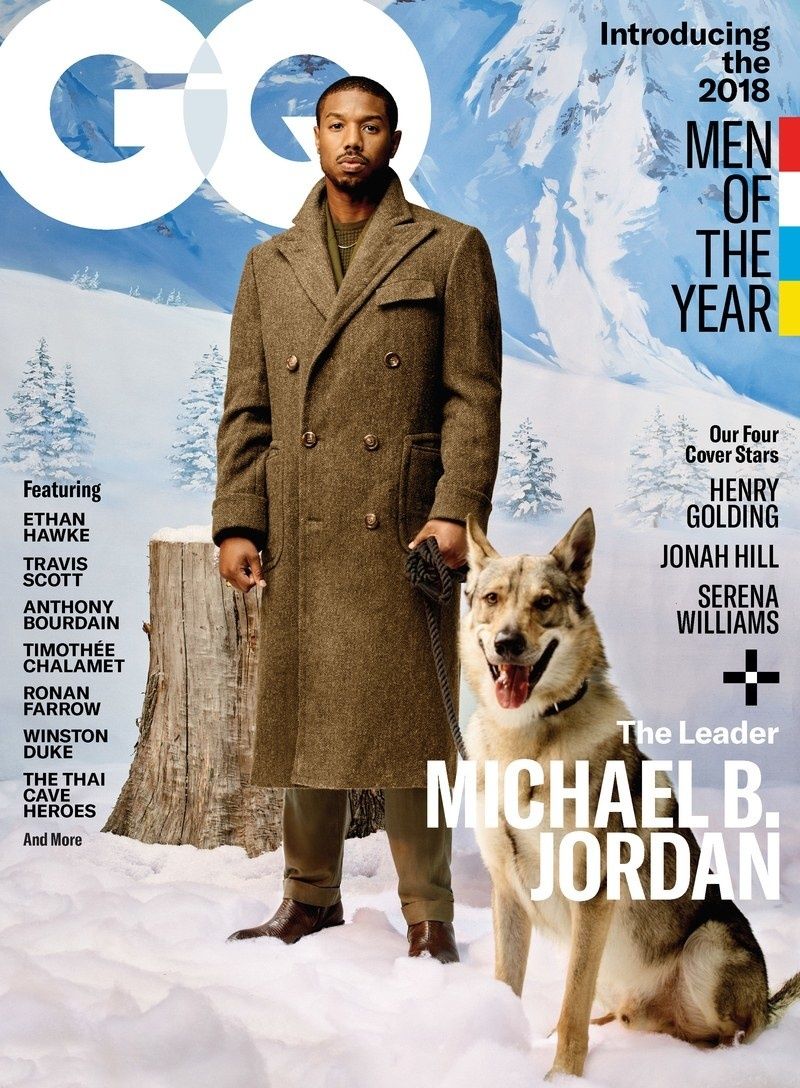 AWOL ERIZKU/GQ
But just as I finished reading his thoughts on dating, I then pondered my own. Last year, I went on a pretty awesome all-day date to celebrate my birthday, which the guy totally planned and paid for. We went zip-lining for the first time together and then ended the night at a really nice restaurant. Before him? I have no clue when I went on what even qualifies as a "date". And it's a reality that's a lot more common than you think.

A couple of years ago, USA Today published an article confirming the fact that a ton of us are clueless about what a date is and what dating should consist of. Its title? "Is It a Date? Or Hanging Out? Survey Reflects Confusion".
The gist? Out of over 2,600 singles between the ages of 18-59, a whopping 69 percent didn't know if they should call an outing with someone they were interested in an actual "date" or not.

So readers, help me—and apparently, Michael B. Jordan and USA Today readers—out. When it comes to dating, I have two questions: How do you personally define a date? Also, what determines if you and someone are actually dating?
Check out MBJ's interview in full on GQ.
Featured image by Giphy