What is a carefree black girl?
---
Well first, I think it's important to start at its root: black girl.
She stares back at me in the mirror, childishness in the past, woman in her presence. She hasn't always been as easy to love. When I was in elementary school - afro-hair twisted into five ponytails, surrounded by white kids who looked and felt more aged than me and somehow prettier, because their shininess reflected that of the soap operas and talk shows and children's shows I watched with my mother at home – no one told me so, but I felt ugly in comparison and wondered why I couldn't look like one classmate in particular: Ashley Stephens.
Her golden Rapunzel hair, blue eyes full of lashes, and freckles dusting the apples of her cheeks. Everybody loved Ashley. She reminded me of a Barbie I had.
I wanted to be noticed and heralded, but of course, it'd take me years to realize that was the strange desire swelling within me.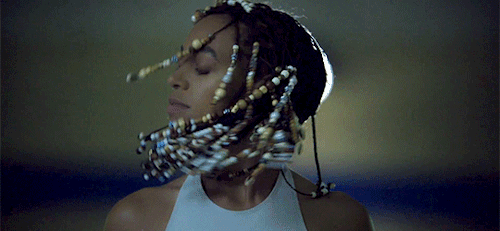 Back then, my black girl was hard to love because I couldn't see her pretty.
My pretty didn't look like anything outside what was home to me. But as I grew older, my views on my blackness expanded as I was introduced to the plethora and variety of our shapes, the soul in our eyes, the strength in our backs, the frizz of our kinks, the fullness of our lips, the depths of our complexions – we were fine, we were powerful, we glowed. I grew to love the flower that bloomed and billowed from my roots.
The carefree came after, especially with the presence of soulful eclectic creatives like Solange Knowles and before her, the Baduism of the world, that made me embrace my quirks, my style, and hair.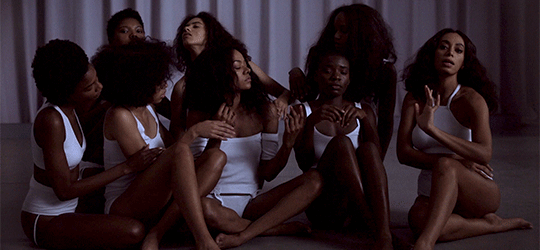 Without even noticing, #carefreeblackgirl became a movement where black girls and black women globally appreciated one another and themselves.
I was inspired by this love and mine to pay homage to our power and our queendom.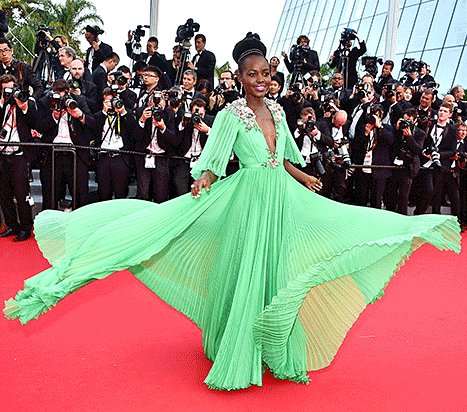 We asked carefree black girls what being a carefree black girl meant to them and how they felt they embody its essence. Check out their beautiful liberating responses below: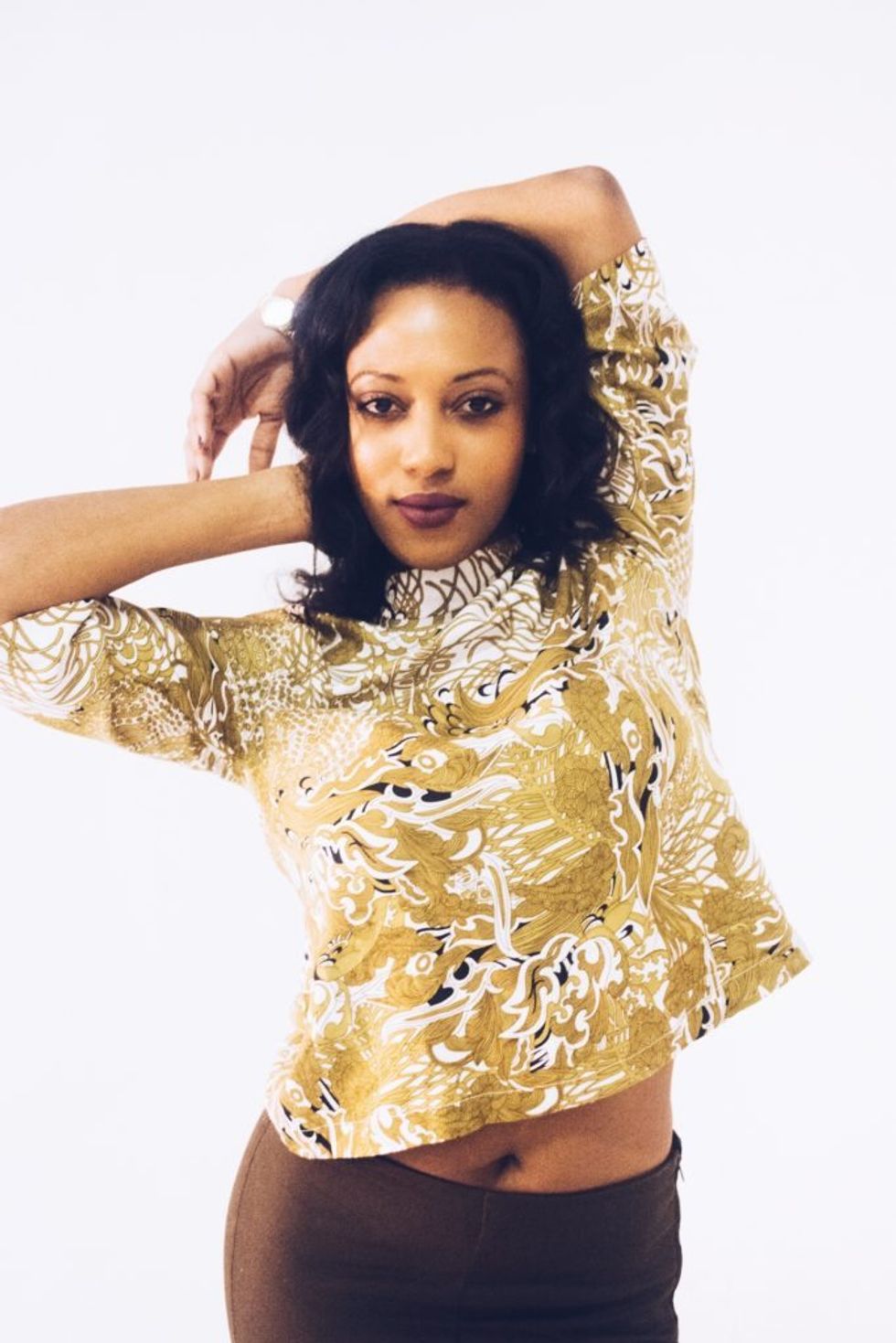 "A carefree black girl is…Living for me and loving it every step of the way."
My definition of carefree means being your genuine self, not allowing anyone to make you feel uncomfortable in your own skin, loving yourself unconditionally, and following your own rules in this game of life. After ending a 6 year relationship, I completely lost myself but ever since we have gone our separate ways, I have gained so much clarity. I'm doing things I've always wanted to do and always wanted to try: indoor rock climbing, aerial yoga, ice skating, hiking. My point is, at 26, I am finally living MY LIFE! No more worrying about what I can do to make this man love me more or comparing myself to what society tell us is beautiful. I no longer am anxious or fearful of life, I'm just enjoying every moment that I'm breathing. I'm a carefree girl because I'm finally living for ME, and loving it every step of the way!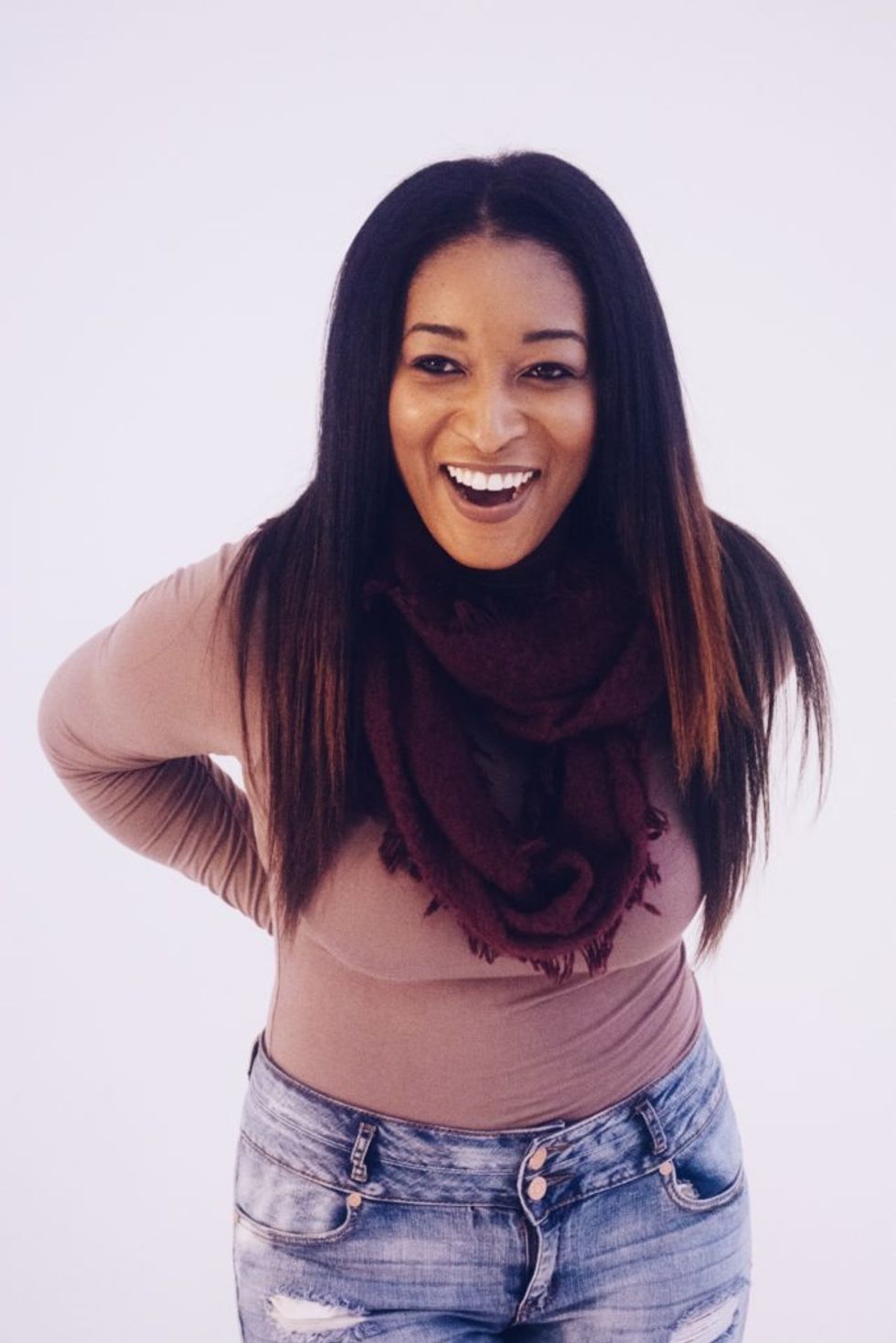 "A carefree black girl…Loves God, realizes she's not perfect but acknowledges Him for everything."
I am carefree and to me that means you can get my care for free. It doesn't come with a price tag and there are no expectations. I provide empathy with no strings attached and unbiased advice that is holistic to the individual I am conversing with. I have learned to be carefree in a sense that this world may not be as accepting as we'd like, but the person we accept should be the reflection we face each day, made up or made down. I decided to let other people's opinions of my choices and standards go. There are studies all over that say this about black women, and that about black women. But so what? The way my faith system is set up, there isn't a statistic around that could make me question God's plan for my life. So I live it. It took me 25 years to be happy with me, why would I allow this world to change that? Answer: I'm not.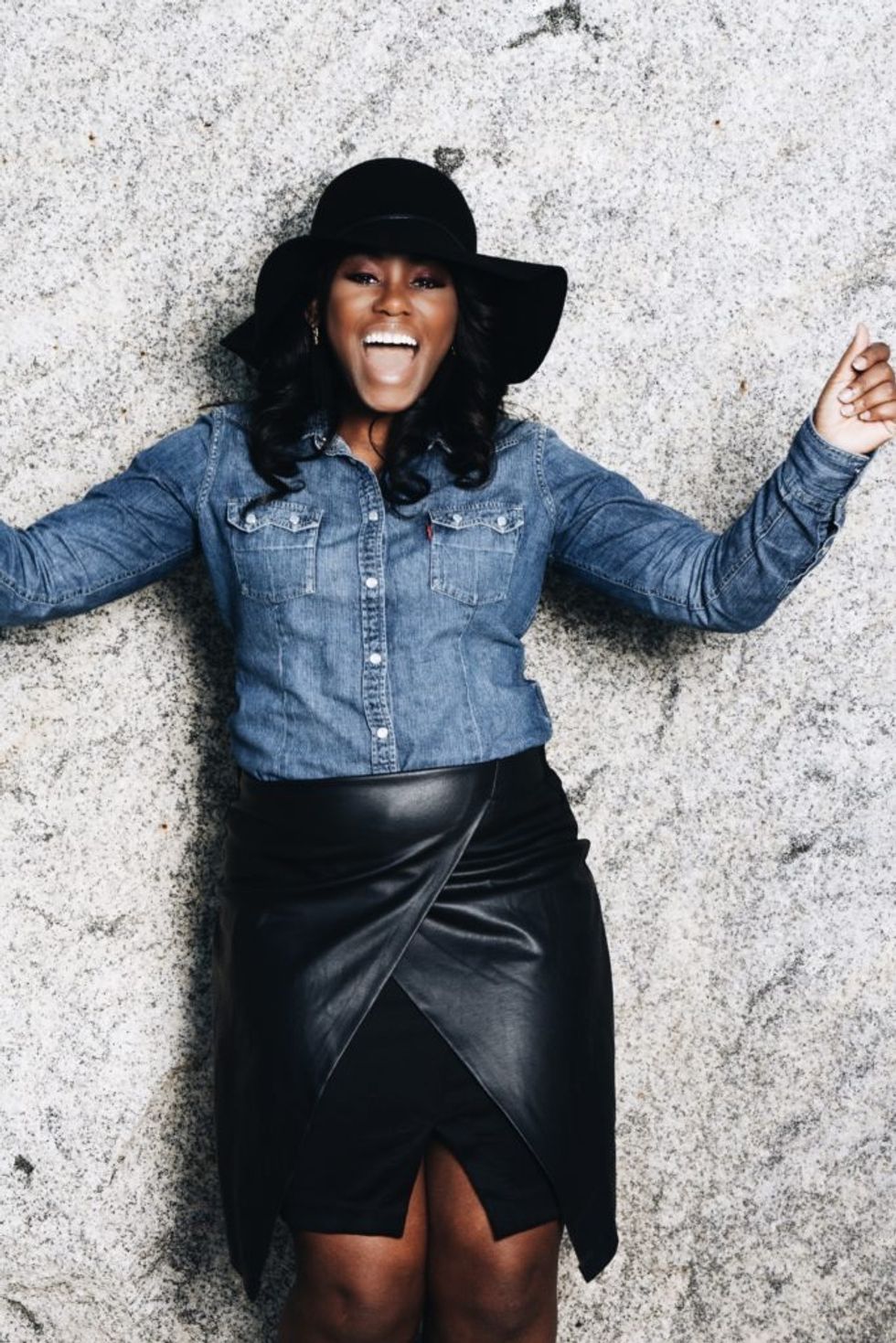 "A carefree black girl is…Someone who has the freedom to care about what is important while having the freedom to not care about what isn't important."
I spent many years being an all-caring, all-worrying girl – and one day, I woke up, really woke up, and realized that I was broken and weighed down. I was carrying a load much too heavy for me. I didn't mind carrying that load, but when I realized what that load consisted of, I found that not much of it actually benefited me. I decided to only carry my "cares". Now I'm free to live my purpose, my dream, my desires and my plans. While that may sound selfish – which I battled with – it's not. I realized that I can't be a benefit to others if I'm broken. Now, restored Brandi has a lot more to offer.
For me, it doesn't mean to be completely free of cares, but it does mean two things: 1) the freedom to care about what is important to me and 2) the freedom to not care about what isn't important to me.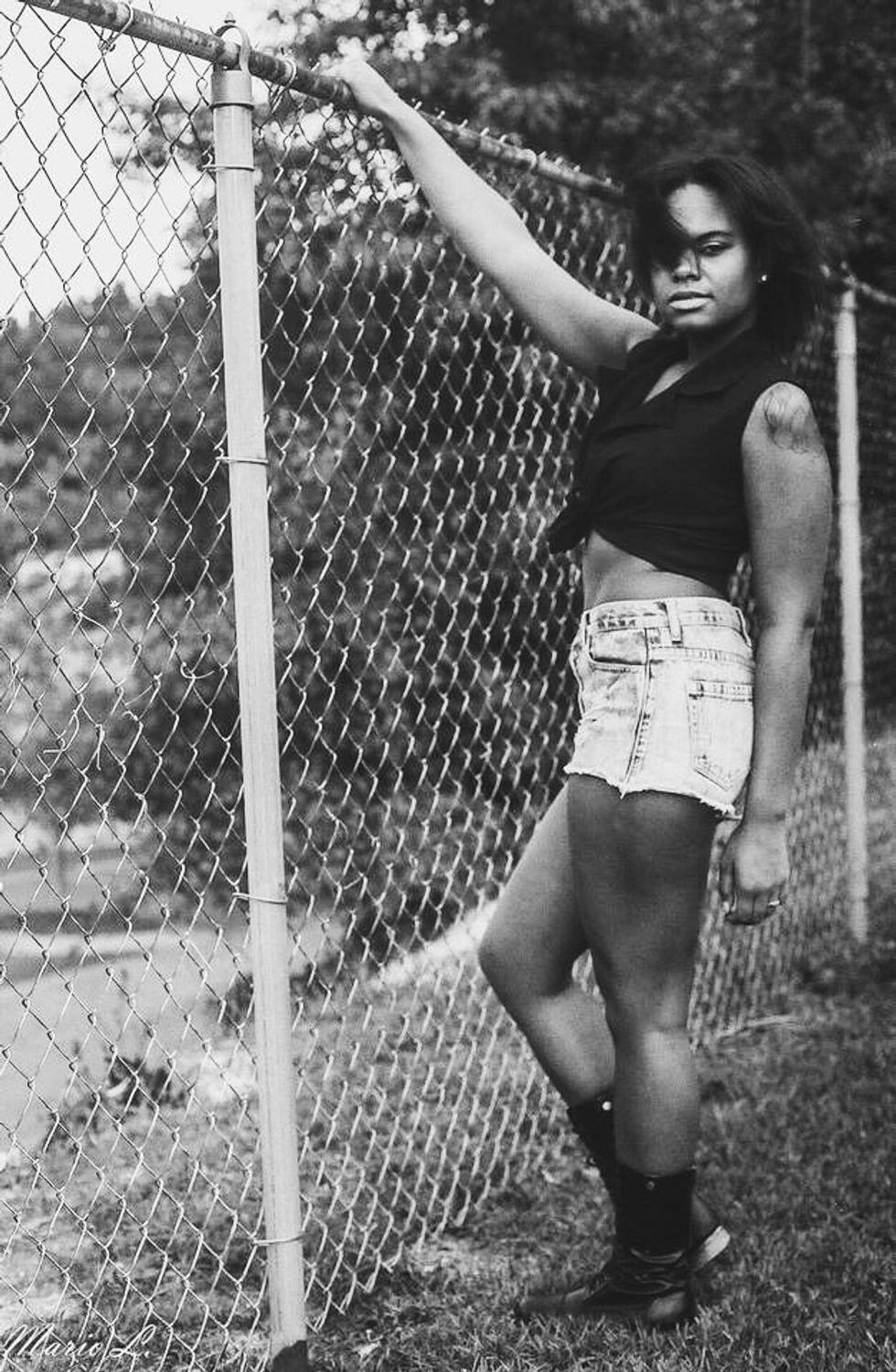 "A carefree black girl…Doesn't mean being careless, if anything, it means to care without regrets"
Ever since I can remember, I've always been a carefree girl. I have learned to be that way because life is too short to dwell on your mistakes or mishaps. Being carefree doesn't mean being careless, if anything, it means to care without regrets. Being a carefree girl means living through life's obstacles with your head held high and wearing a smile. To be carefree, you have to let go and let God. You have to trust who you are and trust in your growth. Being a carefree girl means treating people with kindness but not letting anyone take advantage of it. Life is full of ups and downs and throughout it all I will remain carefree because I know it'll take me far, opening up doors and blessings for me.
Rebecca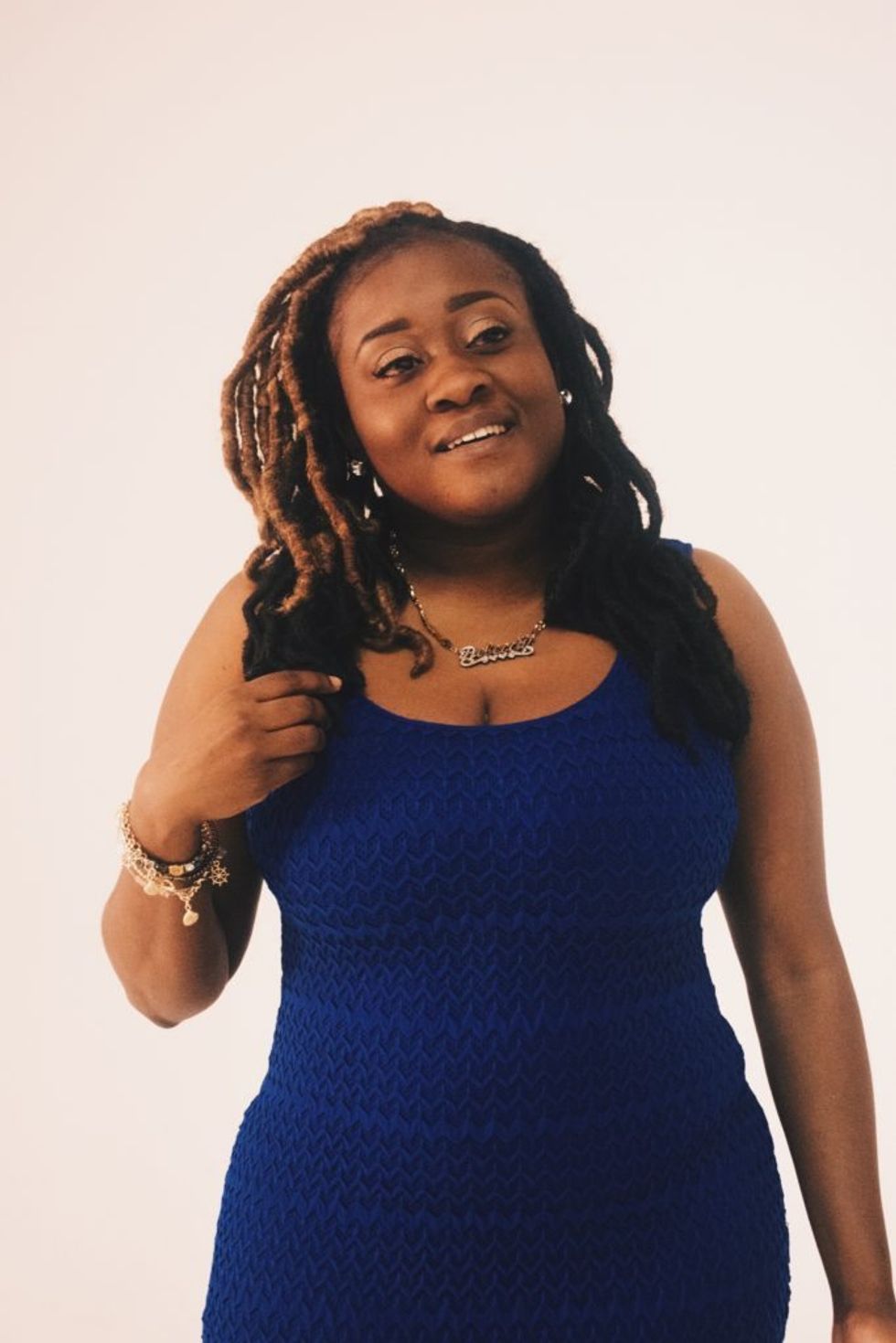 "A carefree black girl…driven by life to enjoy life with love being my motivator"
I would like to think of myself as a carefree girl because I am driven by life to enjoy life with love being my motivator. Love from my daughters gives me the strength on a daily basis to achieve such things, along with the love of God and family which act as icing on my cake. Society can't shape or form what this woman has become. I want to be like no one but me, Carefree Girl of Love.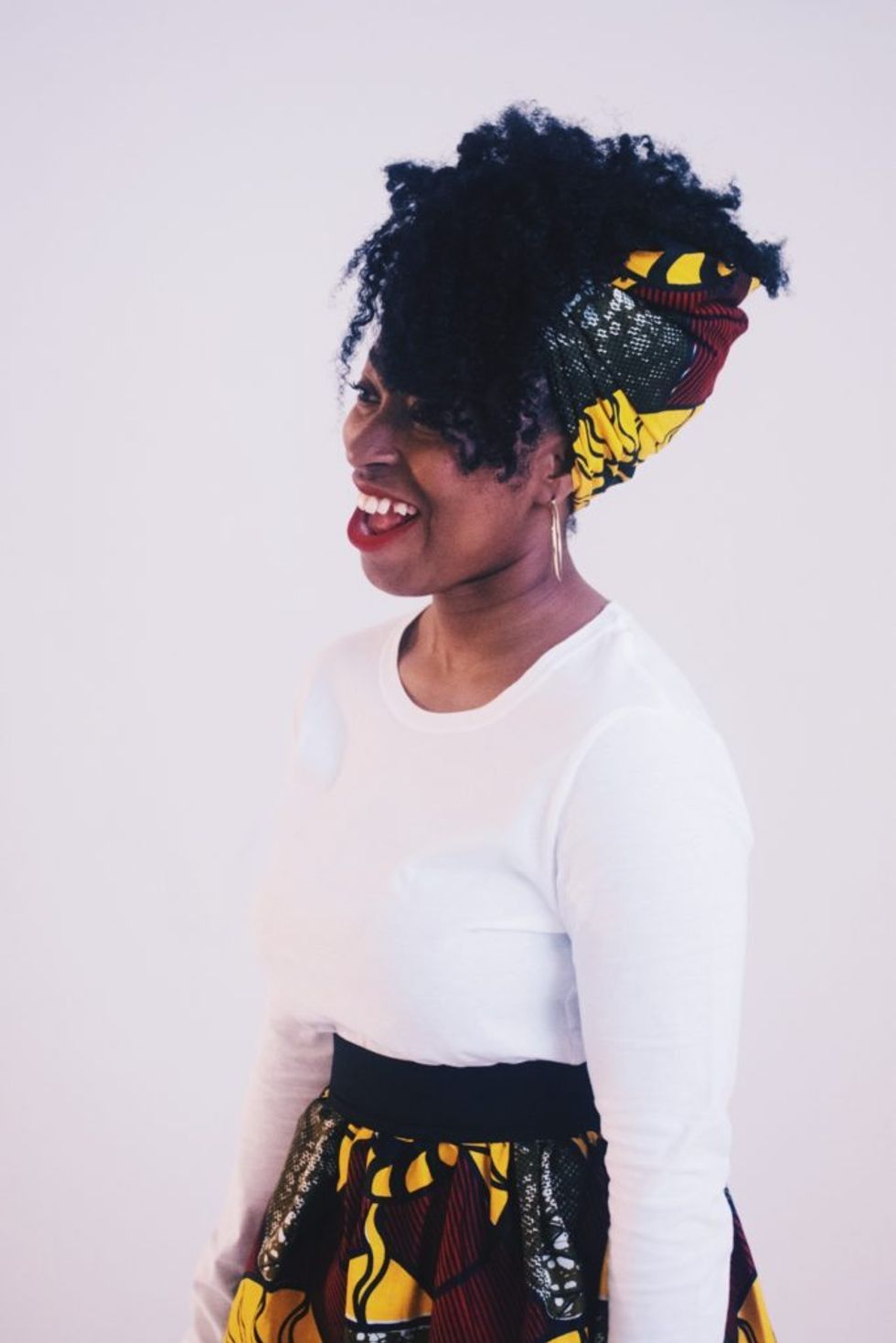 "A carefree black girl is…Following my heart and letting go of my past."
I can be anti-social, emotional, crazy, and random. I love hard. I am loyal and dedicated to changing the world. I am free spirited, creative, and helpful. I have crying spells, I curse, I threaten to judo chop people when they annoy me and I occasionally drink. I am complex and I am perfectly imperfect. As I approach 30, I have to learn to unapologetically live for me and chase my dreams. While focusing on my purpose, I've learned to follow my heart and let go of the past. I am ambitious but not thirsty. I am learning to let all things (and people) that reject me to redirect me. I am a carefree girl, just the way God made me.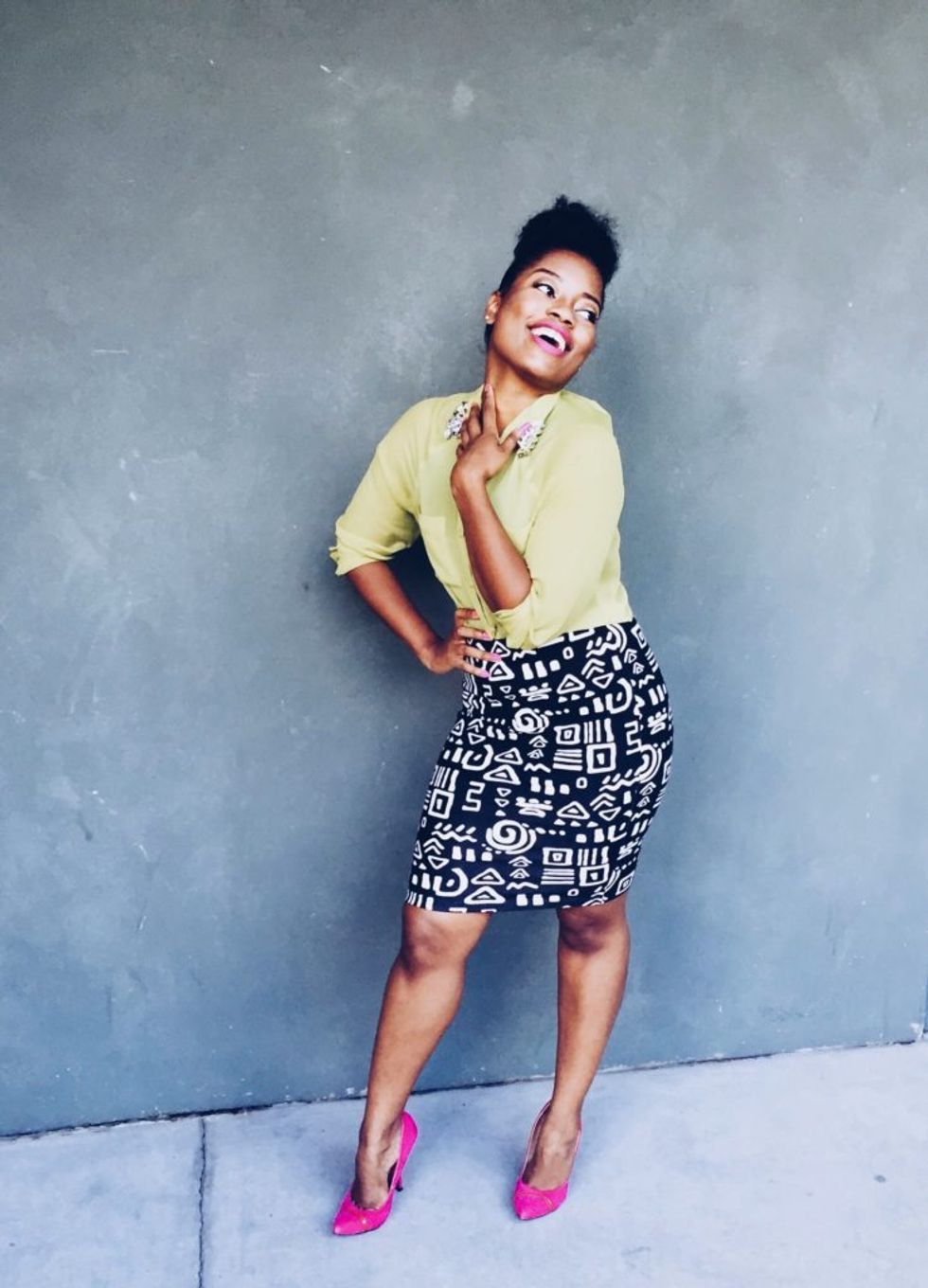 "A carefree black girl is…Not letting my status of standing on the margins of both race and gender inhibit or disable me from living a life of freedom."
Carefree is not allowing anything or anyone stand in the way of what you believe in and where God has called you to be. You care less about the opinion of others who only judge what they see and never took the time to embrace the inner you. You stress less when you can go to bed at night knowing that your past is behind you and your tomorrow is going to be so much greater. You smile more because you feel condiment in taking yourself out on a date because you deserve every bit of loving yourself. You give more to those in need because you know for every seed you sew, you will continue to receive your blessings from God. I am a strong believer in myself and everything that I do. I am passionate, ambitious, independent, goal-driven, and ready to take it to the next level in my life. I am a carefree girl.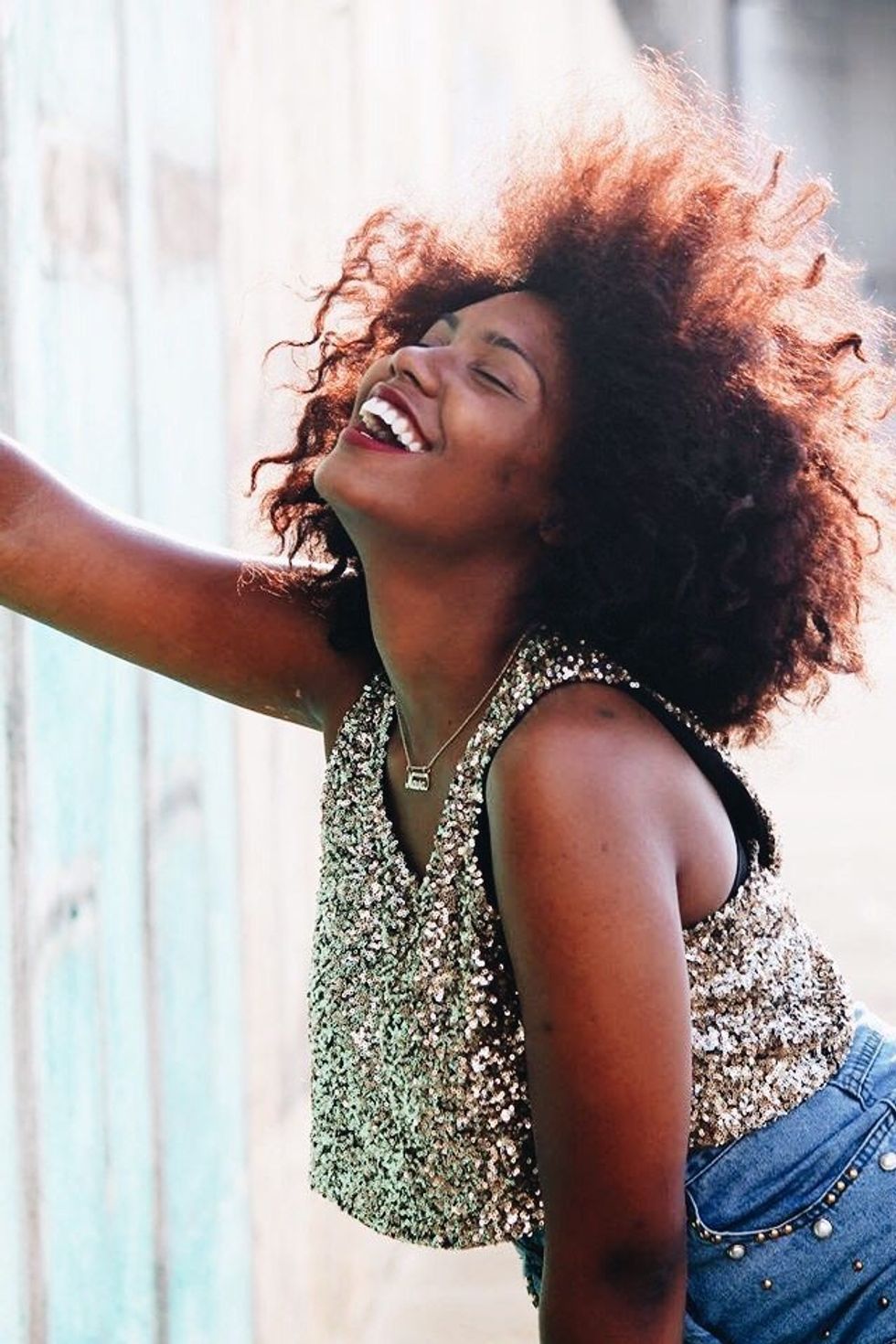 "A carefree black girl is…An on-purpose attitude towards what life throws my way, taking it in stride with grace and gratitude for experiences and lessons learned."
I'm 20 years old and a recent graduate of Spelman College. With the new year, I am taking on title of the official correspondent for Bossip's The Bossip Report. I am also building a branding consulting agency for WOC entrepreneurs. I have self-identified as a "carefree black girl" before hashtags and retweets. Being carefree to me means living unapologetically while knowing you can maximize your potential anywhere with your own unique sensibility. It means not compromising what makes you you for anyone. As a carefree black girl specifically, being carefree means not letting my status of standing on the margins of both race and gender inhibit or disable me from living a life of freedom. I am nobody's mule. I am a carefree wonder of the world.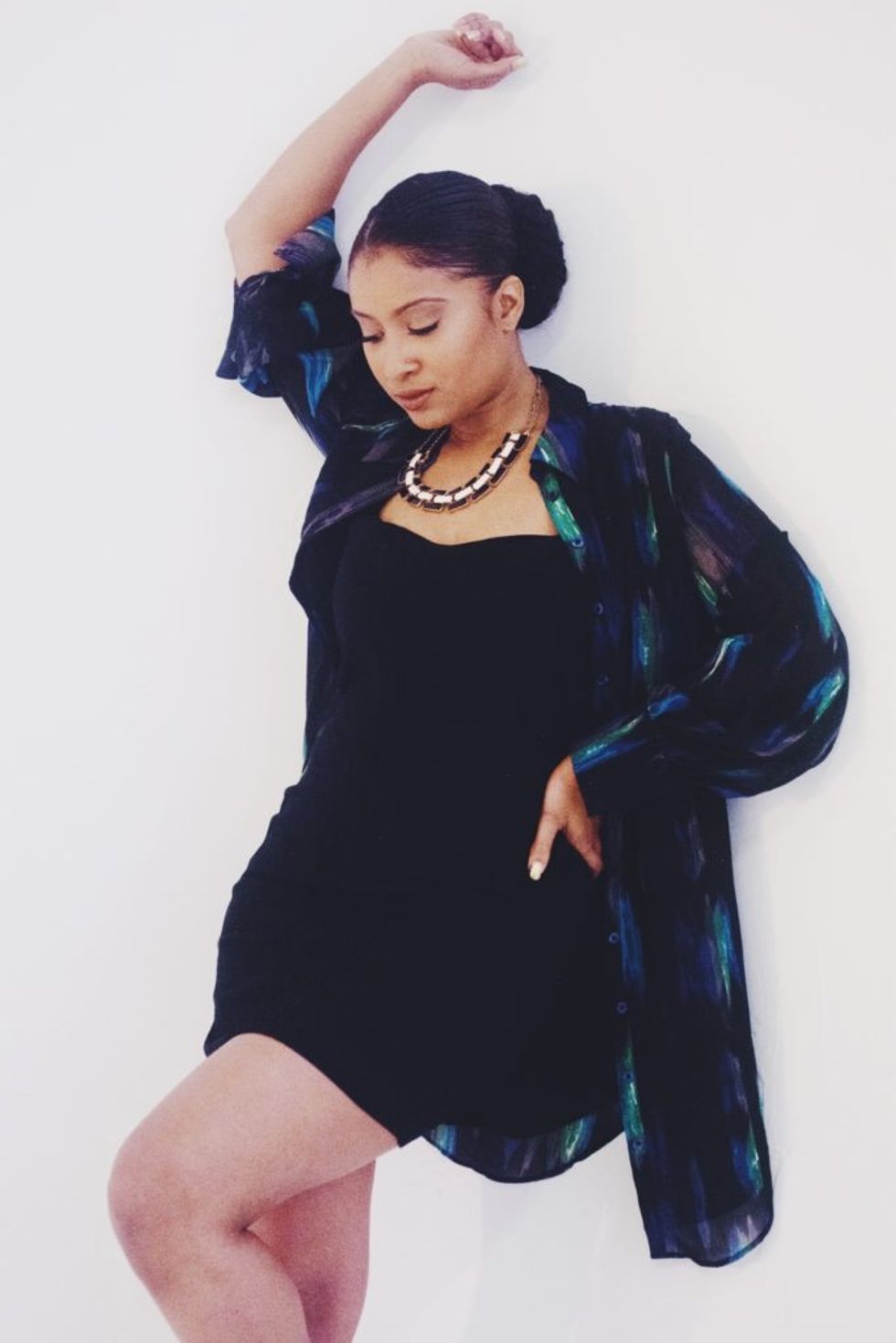 "A carefree black girl is…Knowing that you are your own definition of beautiful."
As a divorced single mom by the age of 30, I have been through a lot in the past two years. I have dealt with the judgment, stereotypes, and stigmas associated with both. Carefree to me means being free from other people's opinions of who I am, who I should be or what I should do. When I actually sat back and thought about it, I couldn't believe how much of my life was spent trying to please other people. True happiness doesn't require other people's approval. Once I learned that, I began to love life more and live life for me, on my terms and no one else's. Carefree, to me, means free from seeking the approval of others. Carefree means living my life the way I want to and changing what I want for my life any time I feel like it. I went from teacher to makeup artist to corporate America and I'm still not done yet. Carefree means creating and doing things that I love. Carefree means being able to share my truth with others courageously and authentically. Carefree is not a nonchalant disposition but an on-purpose attitude towards what life throws my way, taking it in stride with grace and gratitude for experiences and lessons learned.
Carefree is knowing that you are your own definition of beautiful. You may not always see it in the media but that doesn't take away from you. Own your power, define yourself, and your life. That's carefree.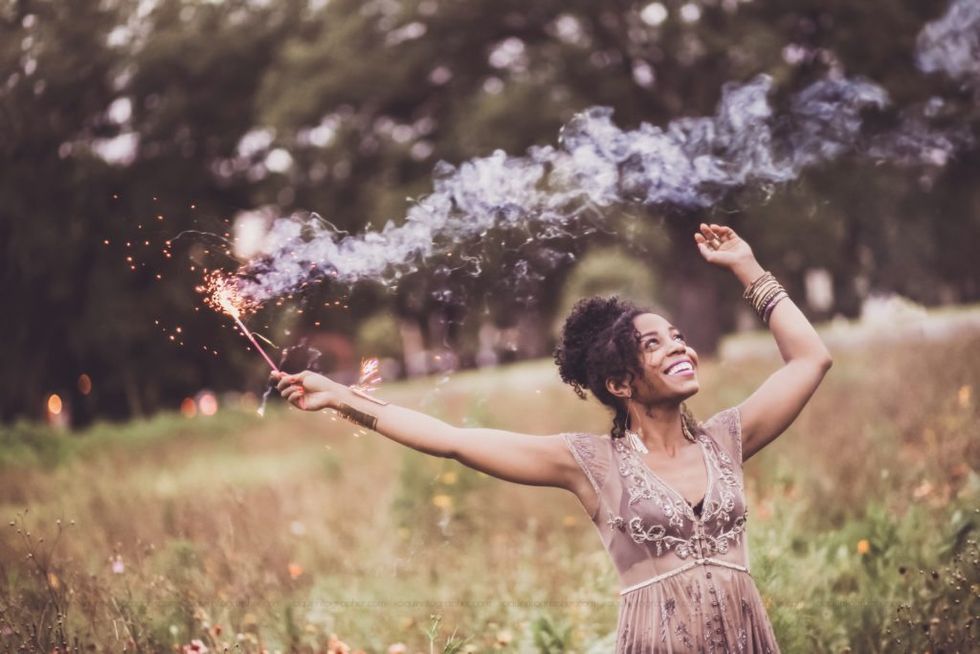 To know oneself is not an act in narcissism. To know oneself is a service to not only you as an individual but also to those around you. Those who love and care for you. I came to understand that only by truly knowing and loving myself for both my beautiful qualities and my faults; I could then offer a better me to those around me. It didn't all happen like the flip of a light bulb either. In looking back it might have been a number of things which lead to my awakening, to a more carefree me. It might have been the loss of a close relative, someone I looked up to and held in the highest regard in terms of her spirit, her drive and unending compassion. It might have been my being diagnosed with Lupus and navigating what that might then mean for my life. It might have been failed relationships both platonic and romantic. Or in contrast it may have been those blessed beautiful moments in life. Like the times you meet those special people who offer and receive your love without judgment or expectation. That support system you've waited so long to find who have your back no matter what. Those people who encourage your wildest dreams and remind you that nothing is impossible. Those are the people who make you feel as though with their support you can fly across vast reaching horizons without fear of falling.
I used to be overridden with anxiety. It got in the way of my relationships with family, friends and boyfriends. I often look back and think to myself "I wish I could tell that young girl to relax, to stress less." But then I decide that I wouldn't go back and change things for one moment. In changing her I'd be changing the woman I am now & that I would never wish to do.
Being care free means being vulnerable. The woman I am now travels the U.S. and abroad solo on a whim & finds her greatest peace in those cherished adventures when I can be my own best company. The woman I am now says "no" when I want to say "no" and "yes" only when I truly want to say "yes." The woman I am now is social and loves to host a great party but also cherishes my personal time. I enjoy taking myself out for a solo dinner at which I'll indulge in a three course meal accompanied by a couple glasses of nice wine.
This is not all to say that I am completely void of care but I have found a beautiful place of personal balance where I now understand the importance of letting those things that I cannot change go and knowing that everything is going to be just fine because I am a good person and goodness is due to me. My story is already being paved, I simply must walk it with a head held high being confident that I have given the very best of myself to this beautiful thing called life.
I am a carefree girl.
What is a carefree black girl to you and what was your journey towards finding that? Share below.