Let's take a moment to remember the craziest Super Bowl performances in the history of halftime shows. From Madonna to Janet Jackson's #NippleGate fiasco to the insane Destiny's Child reunion, let's take a moment to recollect on the halftime shows that drove us bananas.
---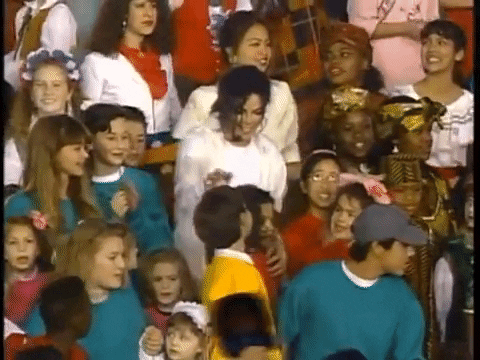 As CBS Sports writer Nate Peterson said, "The King of Pop invented the modern Super Bowl halftime spectacle, but it's Prince who perfected it." In fact, his performance was so off the chain, that when it rained, it hid the tears of excited fans and his weeping guitar at the same time.
Seriously, I have no words to describe the experience of seeing Prince kill his Super Bowl performance. It was truly remarkable.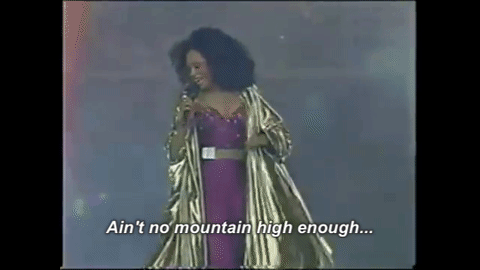 Diana came out swinging for her Super Bowl performance. Seriously, girlfriend took us back to the glory days of Motown classic hits. Hits like "Keep Me Hanging On" and "Stop In The Name Of Love," coupled with four costume changes, had us all out of our seats. And, who could ignore that huge gold coat/parachute cape that she wore as she was lifted on a rising platform, while professing her "Ain't No Mountain High Enough" love to the crowd? It was lit.
You can also tell that Beyonce was at home taking notes as a young performer, because her 2013 Super Bowl performance had "slayage" written all over it, thanks to some notes from the diva that is Diana Ross. Get it, queen!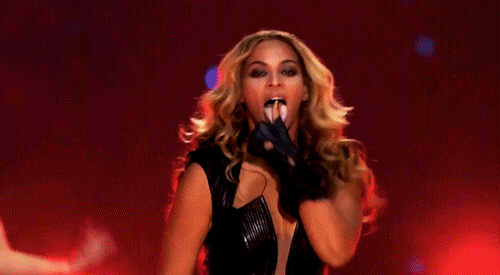 Beyonce turned naysayers into fans with her halftime performance. Speaking for myself, I wasn't a true fan until her Super Bowl performance, which totally convinced everyone around the world, myself included, that she was the queen of everything. Everything? Everything!
The holograms, her dutty wine, and her dope guitarist who had the flames shooting out of her instrument, reformed a lot of Beyonce haters into congratulators.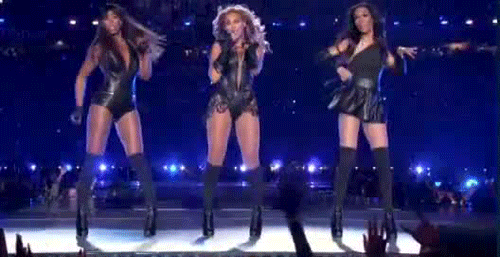 Oh, and the Destiny's Child reunion in the middle of the set had everyone going nuts. Who could resist losing their minds when Kelly and Michelle hopped on the stage ready to work? No one, that's who.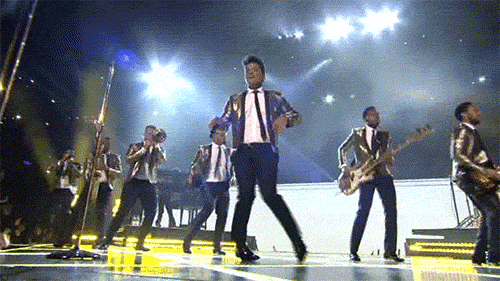 When it was announced that Bruno Mars would be performing the halftime show at Super Bowl 48, people were pissed. I mean, they were really pissed.
After years of sleepy performances, audiences were looking to see who would rock the stage, and not put the younger generation of watchers to sleep with hits that only people 35 and over knew. But Bruno wasn't having it. He came out to jam and he kicked off his performance with one hell of an entrance as he murdered a drum solo on a moving stage. Talk about taking them to task!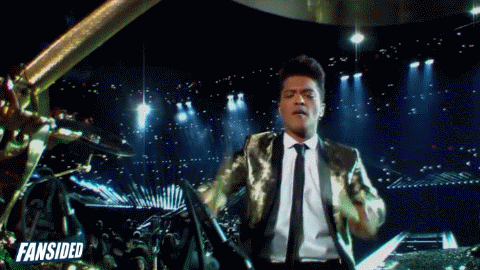 That was the day Bruno showed the world his global star quality. Those gold suit jackets, his James Brown moves, and his band rocking the stage with their crazy skills set the Super Bowl 48 stage on fire! Songs like "Locked Out Of Heaven", "Runaway Baby", and "Treasure", mixed with the Red Hot Chili Peppers joining him for a set, and a tribute to deployed military members, had us losing it.
This is why we're excited to see his next Super Bowl performance, because we know it's going to be cray.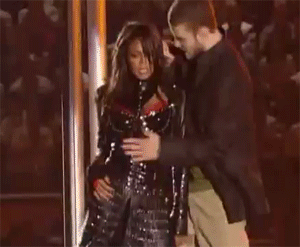 These Super Bowl performances were so lit that it got MTV banned from producing the next several Super Bowl halftime shows. But still, it goes down in history as one of the best halftime shows ever.
Cheerleaders twerking, Diddy doing his signature bop to "Mo Money, Mo Problems," Kid Rock killing it with his American Flag cape, mixed with Janet Jackson damn near burning down the stage with her hot performance, made this show one of the best there ever was.
Of course, we still can't get over Justin Timberlake ripping off a piece of Janet's top, labeling it a "wardrobe malfunction", and then trying to put the blame back on Janet. However, we still loved the performance, and there was no love lost. Well... no love was lost publicly between Janet and JT.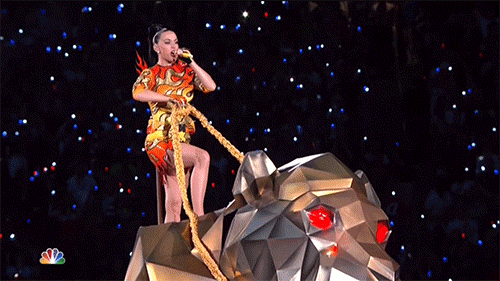 A lot of people were on the fence with whether or not Katy's performance was good. But I personally loved it, and so did my son, who danced through the whole freaking performance without stopping. In fact, what's appealing about Katy Perry's performance was the fact that it was so kid-friendly, which had most parents watching rejoining, because they didn't have to send their kids out of the room while she performed. Thank you, Katy!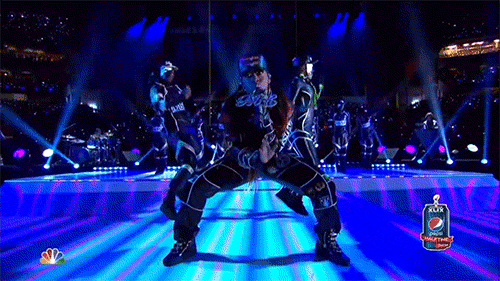 What also made her performance dope was her bringing Missy Elliot and Lenny Kravitz to the stage to rock a set. Missy took us back with her hits like "Work It" and "Get Your Freak On", which all had us out of our seats.
Katy definitely knows how to put on a show! That's why her performance was one of the best.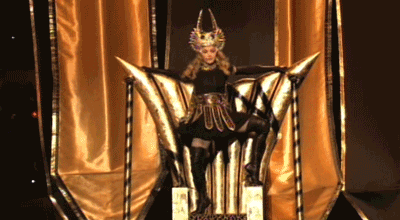 I wouldn't say this was the absolute best performance, but her Roman-themed performance, complete with break dancers, the kids killing the Vogue dance, with Nicki Minaj and M.I.A. joining her onstage, made one memorable halftime show.
I think what made this performance dope was the fact that Nicki and M.I.A. displayed their extreme star quality during their performance. Oh, and we also loved how M.I.A. flashed the bird during her part of the performance. Oddly enough, she's still holding up her middle finger to her haters. Okay, girl!
What was your favorite Super Bowl performance ever? Let us know in the comments.