Live music, great restaurants, a hip art scene, and welcoming atmosphere; the city of Austin is the perfect girls getaway or romantic hideout because there's something for everyone to enjoy. It is currently becoming one of the fastest growing cities in the country—probably due to its eclectic vibe and the fact that the food scene has become increasingly popular over the years.
---
I recently found a two-day, mid-week flight and hotel package for two people at the four-star Lakeway Resort and Spa for $600. And since there was so much to experience, we rented a small economy car to make the most of everything the Texas State Capitol had to offer.
Here are some of Austin's must-see spots:
Eat at Salt Lick Bar-B-Que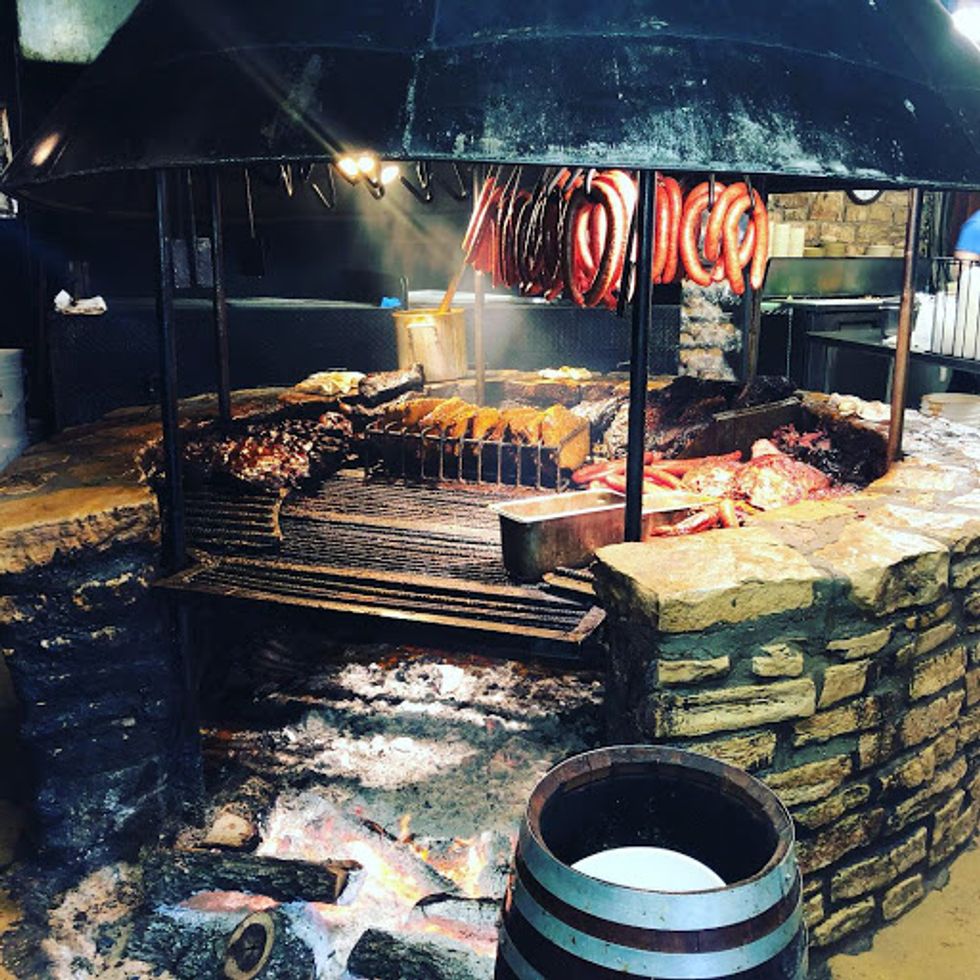 Courtesy of Tiffany D. Smith for xoNecole
Austin is no stranger to great barbecue; some of the city's restaurants boast lines that are hours long. And please believe me, a drive to Salt Lick Bar-B-Que (located in Driftwood, TX about 35 minutes from Austin) is well worth the wait and the drive!
The meat is smoked over a giant pit that greets visitors upon entering the establishment and the menu assortment (including the mouthwatering beef brisket) is surely something to write home about. I suggest you have a Y.O.L.O. moment like I did and splurge on the $25 dollar "all-you-can-eat" option that provides a little of everything on the menu (plus sides). The restaurant is BYOB and is conveniently located next door to Salt Lick Wine Cellars so that you can experience some delicious Texas wine to pair with your meal.
Tour of the City's Food Truck and Art Scene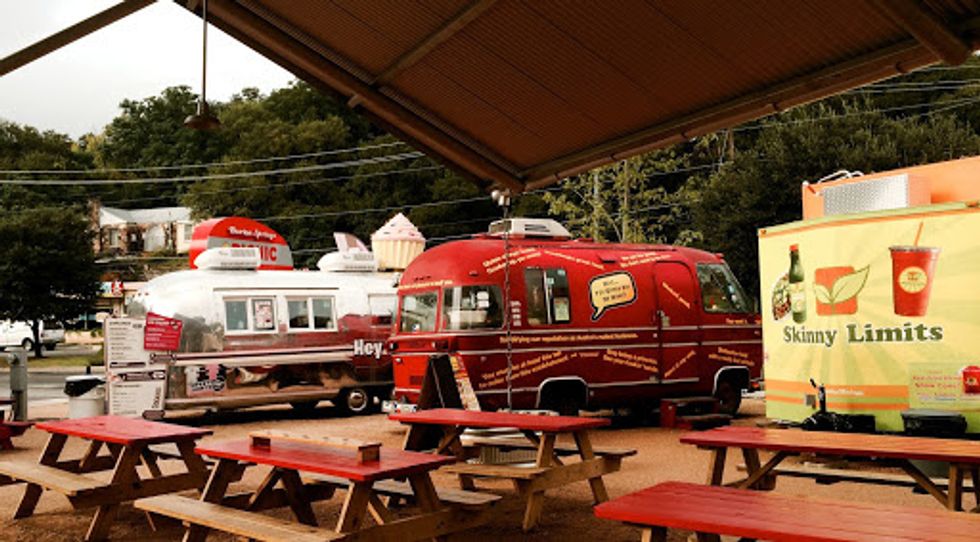 Courtesy of Tiffany D. Smith for xoNecole
Austin is no doubt what I like to call "food truck country." You can't turn the corner without seeing one. From tacos to Thai food, the scene is about as diverse as the residents. The city is also known for some of its cool neighborhood street art, and for $35 dollars, you can explore both!
Austindetours.com provides visitors with an up-close look at some of the coolest local landmarks, graffiti art, and food trucks. Visit the state capitol, check out the "Greetings from Austin" mural and more! They also offer a variety of other tours that include wine tasting and music crawls.
Listen to Live Jazz at Elephant Room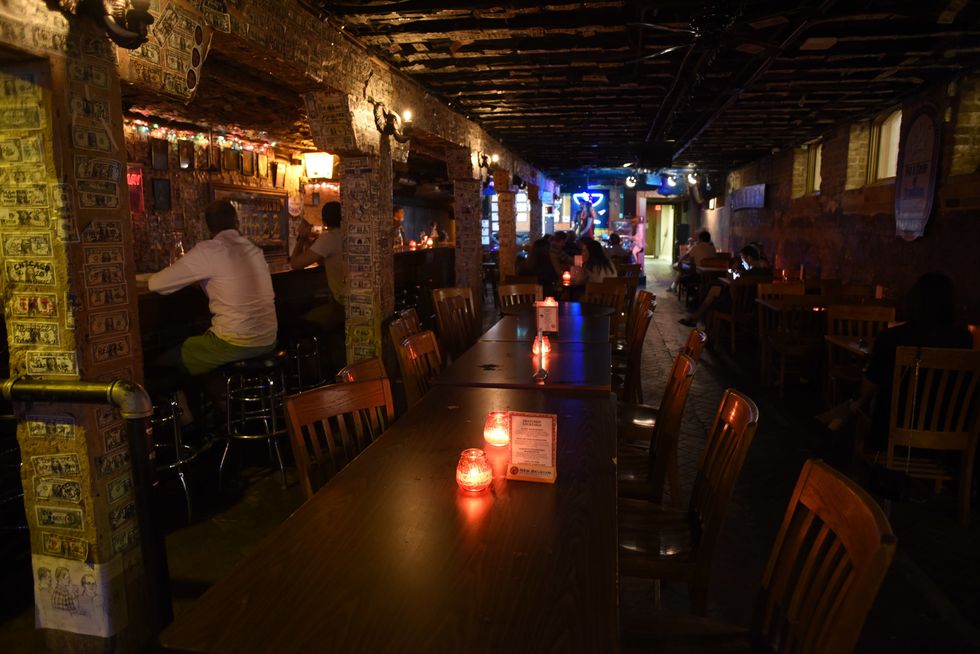 Terry Hagerty Photos
Dubbed one of Austin's most popular jazz bars, The Elephant Room has been serving up sexy smooth grooves from both local and national acts since 1991. The small, narrow room that sits below street level gives the feel of a speakeasy (which I love) and is the perfect vibe for a date night. There's nothing overly pretentious about this club, as patrons are allowed to show up in jeans and enjoy a delicious craft beer while listening to the music. Wine and cocktails are also available.
Enjoy the Restaurants and Shops on South Congress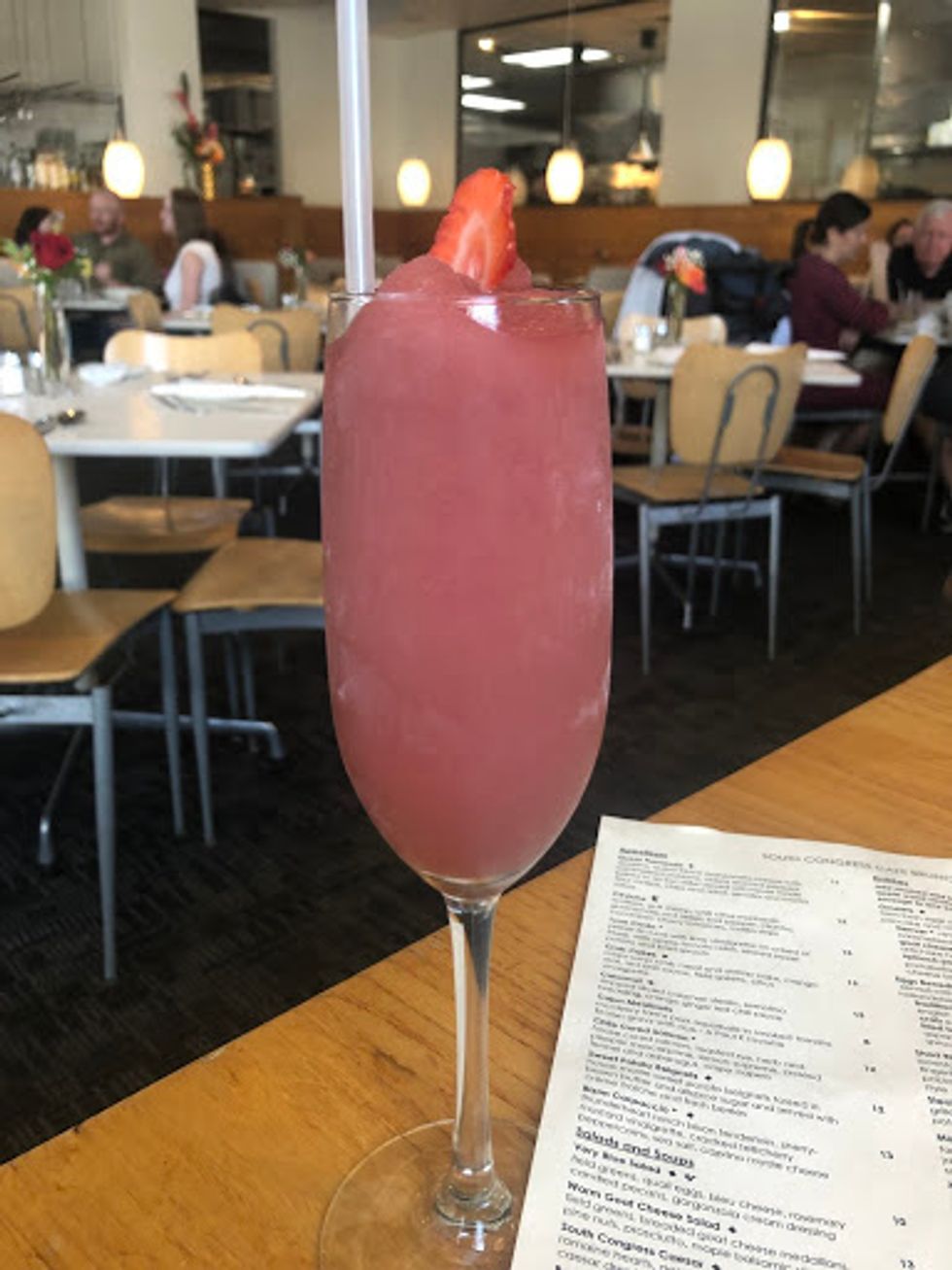 South Congress (or the "SoCo" shopping district) has some of the hippest shops and restaurants that Austin has to offer. Before burning through your wallet and purchasing those cool retro threads at one of the many boutiques or grabbing the perfect accent piece for your home, stop and have brunch at the South Congress Cafe. It'll give you all the fuel you need to shop till you drop! The short rib hash with two eggs, fingerling potatoes, red bell and poblano peppers is highly recommended. This dish is large and decadent enough for two to share. But the popular carrot cake French toast with cream cheese pecan syrup is the show-stopper. Be sure to wet your palate with a glass of their froze' (frozen rose).
Enjoy Some Down Home Cooking at Hoover's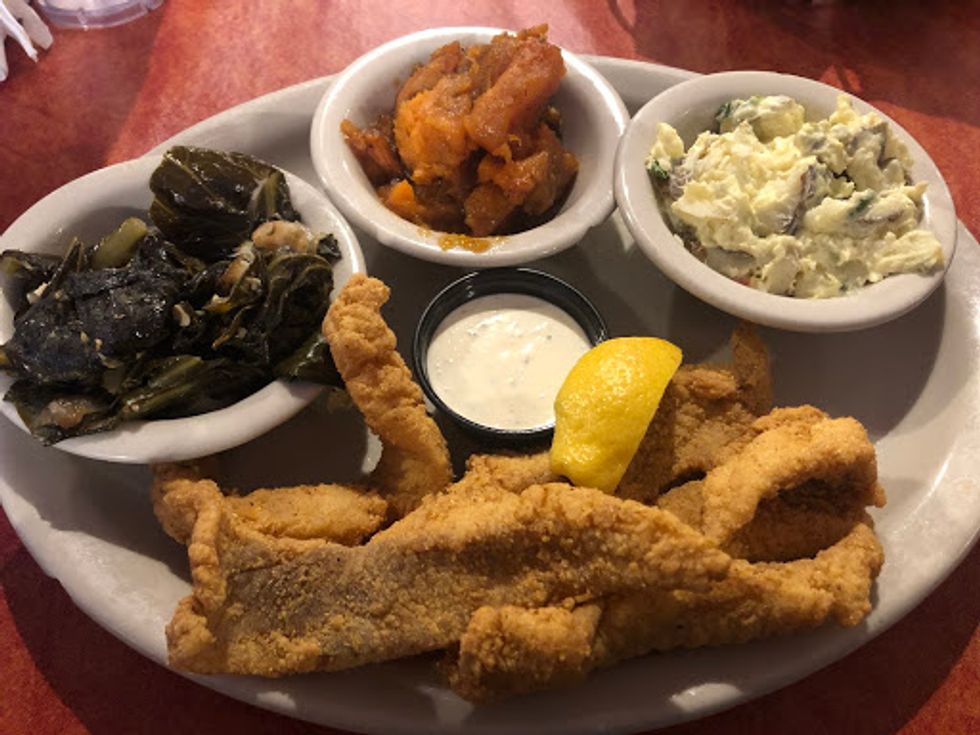 Courtesy of Tiffany D. Smith for xoNecole
Located in East Austin, this black-owned establishment is sure to make you reminisce about your grandmother's kitchen. Hoover's Cooking draws crowds from all walks of life and has been serving up mouthwatering southern delights for two decades. The biggest dilemma you'll have at this establishment is which dish to order. Whether it's the pinto beans, fried okra, crawfish etouffee or the golden flaky catfish platter, each and everything on the menu is a hit! Be sure to wash your meal down by ordering a "glass" of lemonade that is actually served in a mini pitcher with a straw.
Have a Purple Margarita at Baby Acapulco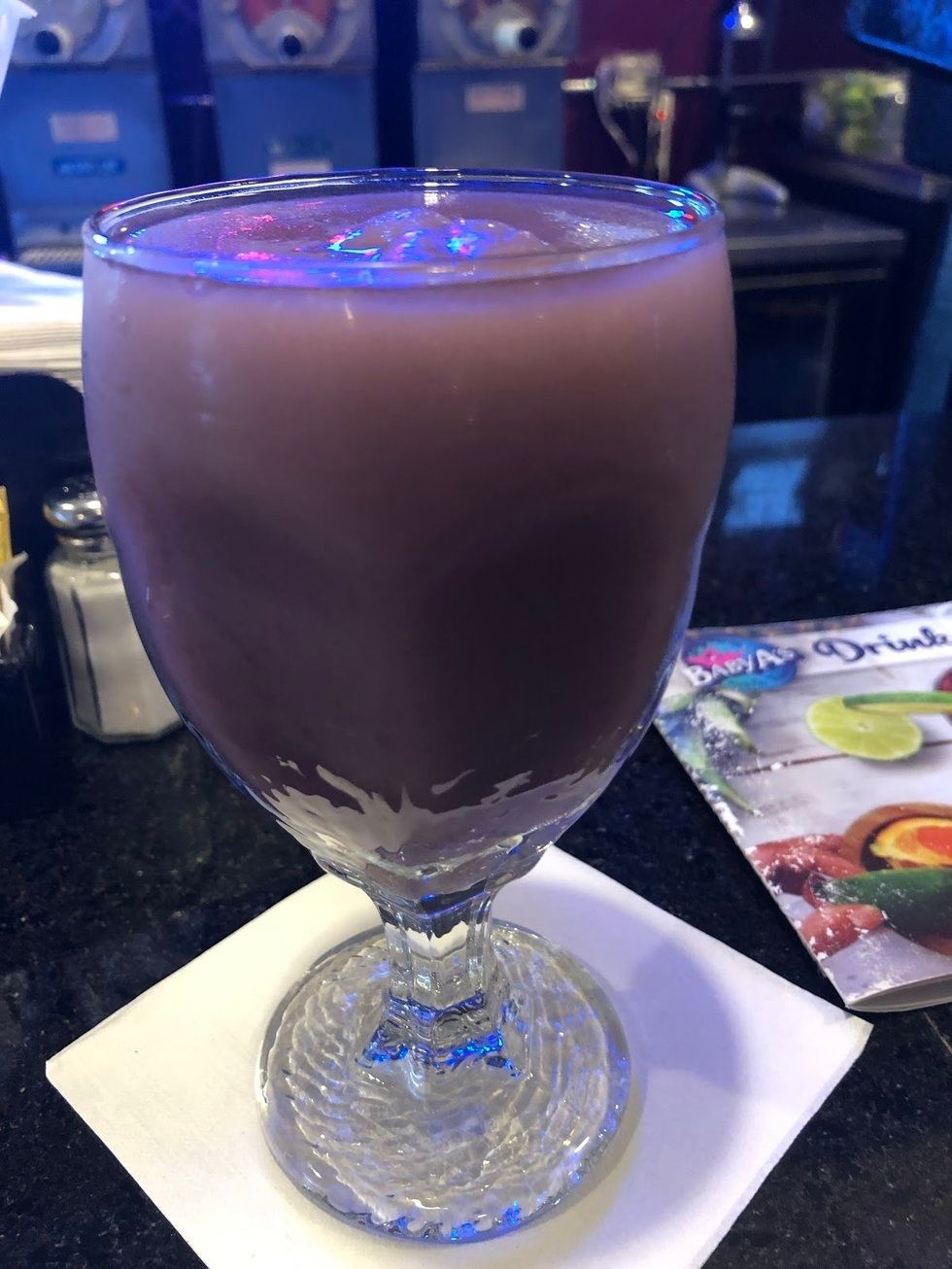 Courtesy of Tiffany D. Smith for xoNecole
What exactly is in a purple margarita? Who cares if it puts you exactly where you need to be, right? This popular Mexican chain serves up a deliciously strong frozen purple concoction that they say is as mysterious as the Bermuda Triangle! The fact that they only allow two per customer says it all. And for those of you who are unable to decide which of the many other flavors on the menu you'd like to enjoy, the frozen margarita flight is the perfect solution. One flight is equivalent to a regular-sized drink. Salud!
Visit Desert Door, The Only Sotol Distillery in the U.S.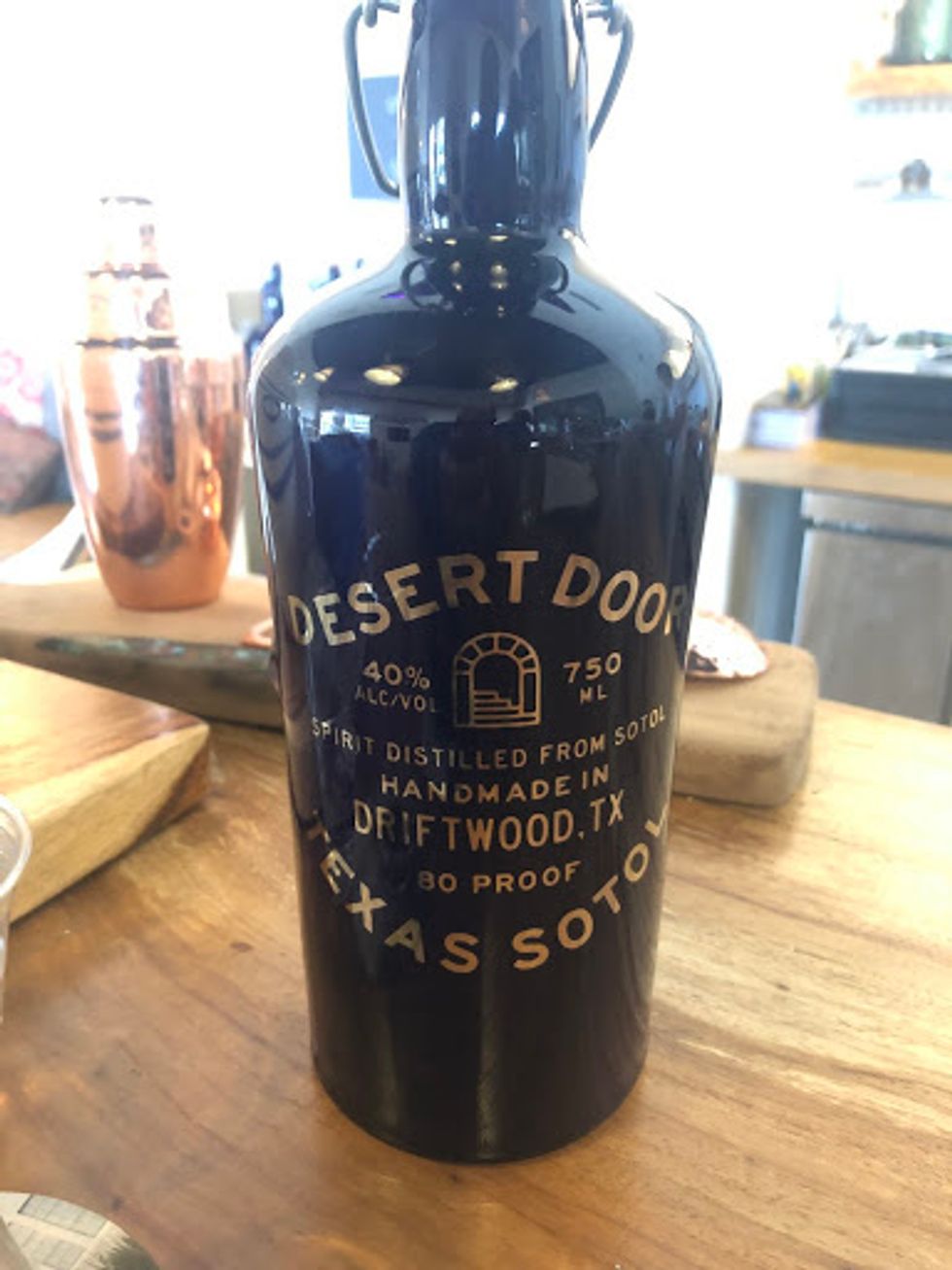 Courtesy of Tiffany D. Smith for xoNecole
Also located just outside of Austin (in Driftwood) is a must-see operation—America's only Sotol distillery, Desert Door. The brand was started by three military vets who met at the University of Texas and is a distilled spirit that is affectionately nicknamed tequila's "crazy little brother" and mezcal's "cousin" because it is made from a plant similar to the agave. For just $10, you can receive a tour and tasting of this one-of-a-kind distillery and get a first-hand look at how the spirit is prepared from start to finish. Tequila lovers BEWARE! This 80-proof concoction is NOT for the faint of heart! Luckily there are cocktail recipes on their website because a straight shot of the stuff might have you dancing on the bar!
Featured image courtesy of Tiffany D. Smith for xoNecole.
Related Articles:
10 Instagram-Worthy Suitcases That Will Elevate Your Travel Game - Read More
Everything To See, Eat & Do In Havana - Read More
How I Planned A 6-Day Trip To London & Paris - Read More