In 1999 when Sisqó dropped his hit single "Thong Song" just a day shy of the new millenium, it had people giving the platinum-haired R&B crooner the side eye. The video featured bikini models dancing in colorful swimsuits of various bottom styles, while the former Dru Hill group member belted out his appreciation for women's bodies, particularly when wearing a thong. During a time when full-bottomed undies were all the rage, this opened up a discussion as to whether it was socially acceptable to rock a barely there panty in public.
---
Fast forward a decade and a half later, and the thin fabric better known as "butt floss" has become a staple part of a woman's wardrobe. Walk into your nearest Victoria's Secret and you'll find over-sized photos of models in their barely there lacy underwear. It certainly gives off a certain sex appeal, but the question often arises as to whether the often over-priced pieces of fabric are used more for pleasure or if they actually have a greater purpose. During casual conversations with friends, I was surprised to find out that a lot of us could do without ever wearing a thong again!
Do women really love thongs?
From woman to woman, the feelings about the sexy undies are split right down the middle, no pun intended. But what about this choice of underwear makes a woman feel sexy and wanted? What is it about these unmentionables that make us stare in our mirrors and say, "hot dayum!" no matter what side of comfort we stand on?
We spoke to a few women about their experience with the magical panties and they dished on why they choose to either wear thongs or why they vowed to never wear them again, as well as a comfortable alternative to wearing the intimate string.
Thong Love: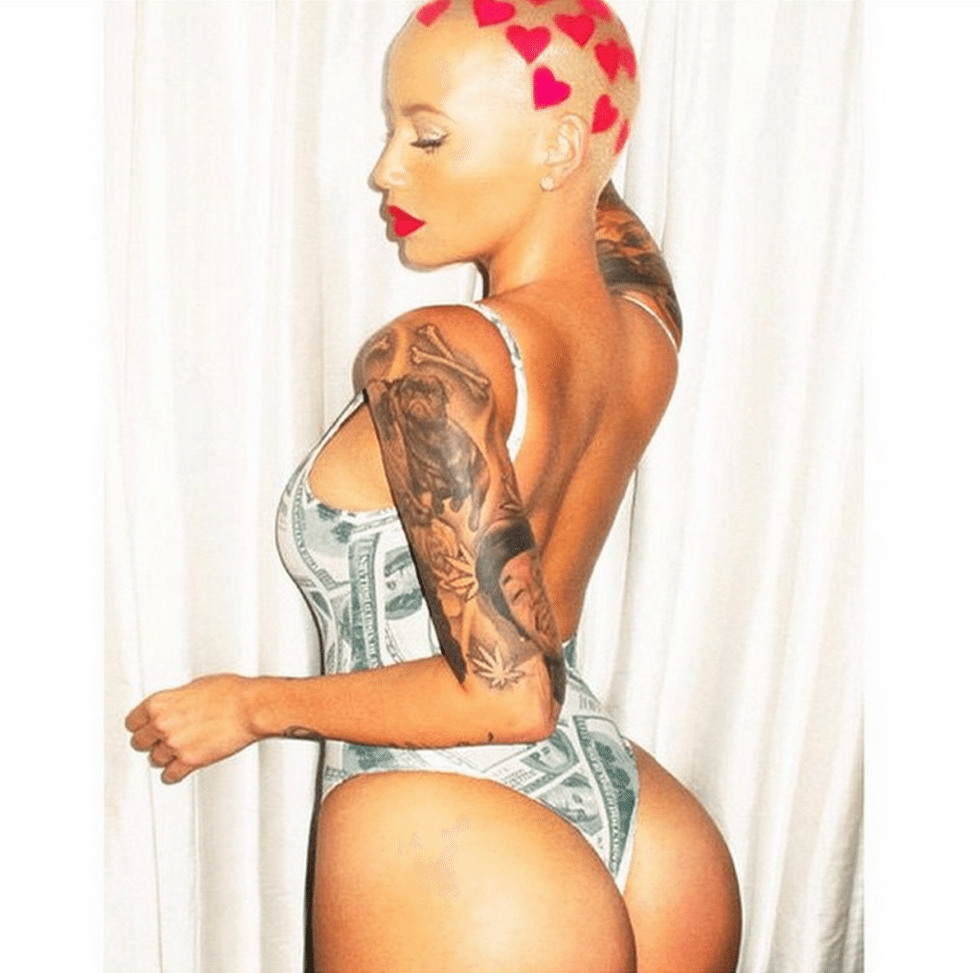 "I started wearing [thongs] to make my husband happy. I thought they were terribly uncomfortable, initially. Shortly thereafter, I realized that I was never picking at my underwear. I never had underwear lines and my butt just generally looked better. And even through pregnancy, I never went back to regular panties!" ~ MammaBear Brown
"Love them [thongs]! They are basically all I wear. I hate panty lines and thongs just make my butt look a lot better!" ~ Sharontina Brightman
"I love them because I hate seeing my underwear outline underneath my skirts or dresses. They are comfortable and so sexy for me." ~ Trudean Wright-Haye
"Wearing a thong to me is comfortable when wearing the right size. I like the fact that you can wear clothes and not see a panty line; I like not having to worry about regular underwear riding my butt." ~ Amber Lanaee
Stuck in the Middle:
"A thong is a fashion thing, not a sexy thing. Sexy is a way of being. Sexy is how you wear it not what your wearing. A woman can be sexy if she wears boxers, boy shorts, briefs, or nothing at all. But fashion is how you put it on. At times they may be uncomfortable, but thongs give you an invisible look under clingy garments making your fashion statement more flawless." ~ Shay Monroe
I just know I was terrified when I first had to wear one back in high school as part of the band dance team. I remember being like what is this and why is it going in my private area? But now its not that big of a deal. I don't wear em on a regular basis but when I do wear them I can't tell too much of a difference. -Ashleigh Hardin-Jones
You need a thong for your drawer, because you're going to have that one dress that is so sexy, and you can't wear boyshorts or granny panties with it, but it's not my every day preference to wear a thong, or shop for one. For the record (I am going to put it out there, I am 180 lbs with a size 40 hip), so skinny spaghetti panties, won't work for me. The cheeks can hang out, but nothing else can lol! - Nadine Jerome
I think wearing thongs on a regular basis is a feisty thing. Also a woman's best underwear option when it comes to provocative attire (tight pants, see-through clothing). The only way the thong makes me feel sexy, is if I'm showing it off to my significant other to spice things up.. Lol. I personally do not wear thongs regularly, they're a little uncomfortable for my behind. PINK booty shorts are my go to panties. ~ Sasha Marina
Thong Be Gone: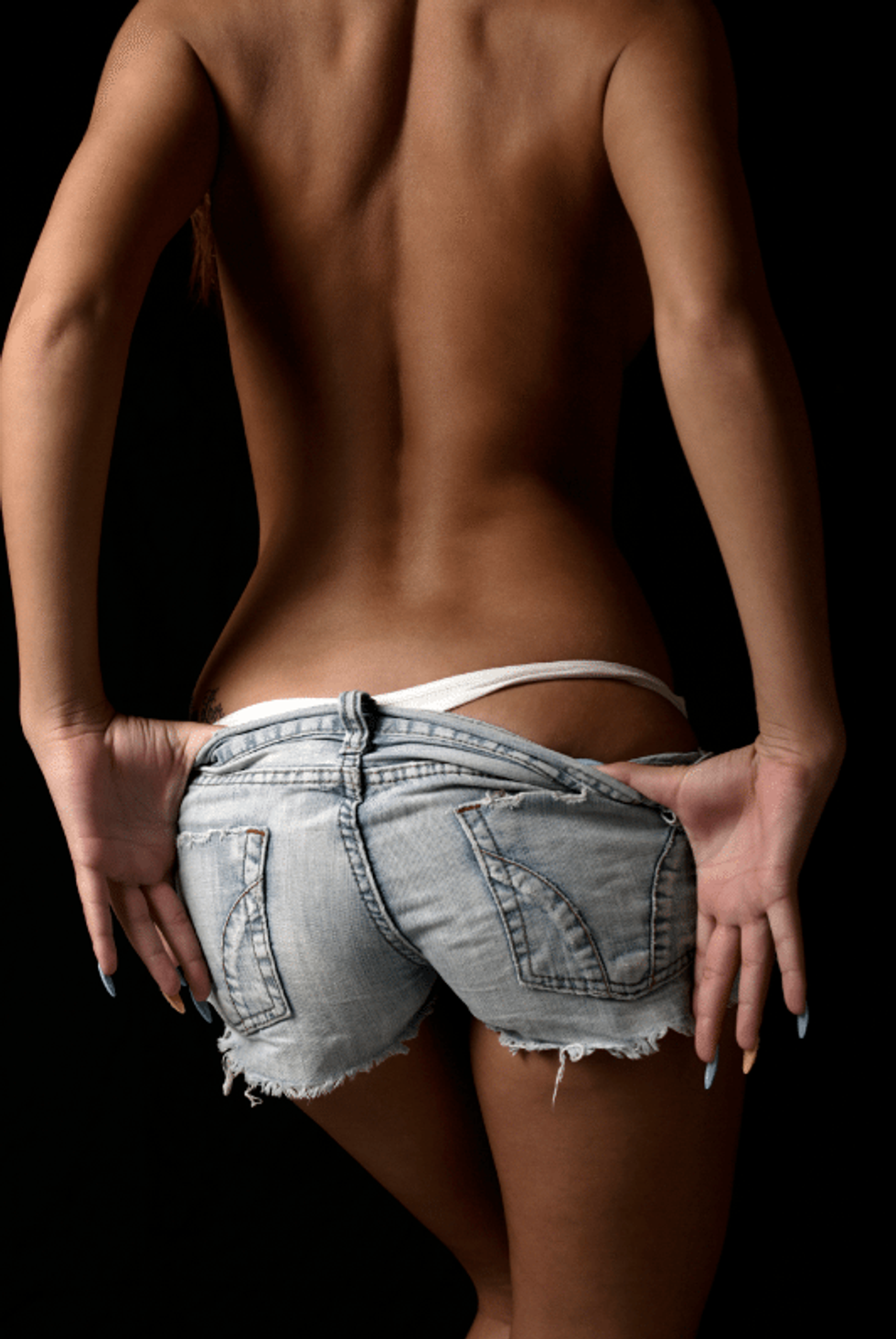 "I hate them! They are uncomfortable to me. It feels like I have a permanent wedgie." ~ Cece Janell
"I despise thongs. I have sensitive skin and thongs do not help at all. Although I do love the invisible lines when wearing anything form-fitting, I can do the same with boy-shorts." ~ Ciarra Lambert
"When I was younger, I loved them! [Now] my backside is too big for them, they get lost. Due to my lack of exercise, I wear a skin smoothing boy short to conceal panty lines and butt dimples lol." ~ Rose Velez-Miggins
"I hate all underwear actually, but the thong, for me, really has no purpose. I actually go commando. I think they are very pretty, but if you wear them for no panty lines then why not go without them period. It's like walking around with a permanent wedgie all day." ~ Devon Brown
"I hate thongs! I absolutely hate them. I'm instantly reminded of what a wedgie feels like, that discomfort. I wear thongs for my man. He loves the way my ass cheeks tantalize him while I'm wearing them. If it wasn't for the look on his face or the way he bites his lip, I would never wear them." - Sheriden Garrett
Are you a thong lover or a can you do without them? Let us know below!