For months people have been speculating about Taye Diggs and Apryl Jones' relationship. Are they dating? Are they just friends? What is tea? Now, it is safe to say that the two are in love. In a recent Instagram Reel, The Best Man actor was all smiles as he raved about Apryl.
---
"As an adult, there are times in life where you can't believe what you're blessed with," he began. Some of those things include the birth of his son and having a successful career "after coming from nothing." Then he proceeded to talk about the mother of two.
"The fact that this woman is in love with me, like I don't under — I can't — that's how I know," he said.
"Praise you Lord Jesus, Buddha, or universe, 'cause somehow she's … she's nice, and she's with me." The reality TV star responded with "I love you. You're so sweet."
Taye Diggs on Instagram: "Thank you, GOD."
Taye added, "For all you people out there who don't think there's a God or no higher being and no higher force, f— y'all, and I know there is, 'cause someone's looking out after me."
Taye and Apryl first sparked dating rumors after they were spotted attending a party together in Dec. 2021. From there, they began sharing cute and corny TikToks and Instagram Reels with their followers, which furthered the dating rumors.
Earlier this summer, the actor played coy about his relationship status with Apryl during an interview with Fox 5 News. "We're cool, we're enjoying ourselves," he said. "We're having a lot of fun. These are crazy times, so we're just trying to have as much fun as we can, and that kind of helps us out. We are always looking at opportunities to laugh at ourselves."
Here are some of their cutest moments together.
Sing-a-long Moments
The couple has shared several videos of them singing together but this video was the one that jumped it off. In the video, Taye and Apryl appear to be on a flight together and Apryl is teaching the All American star the lyrics to Destiny's Child's "Say My Name."
Red Carpet Romance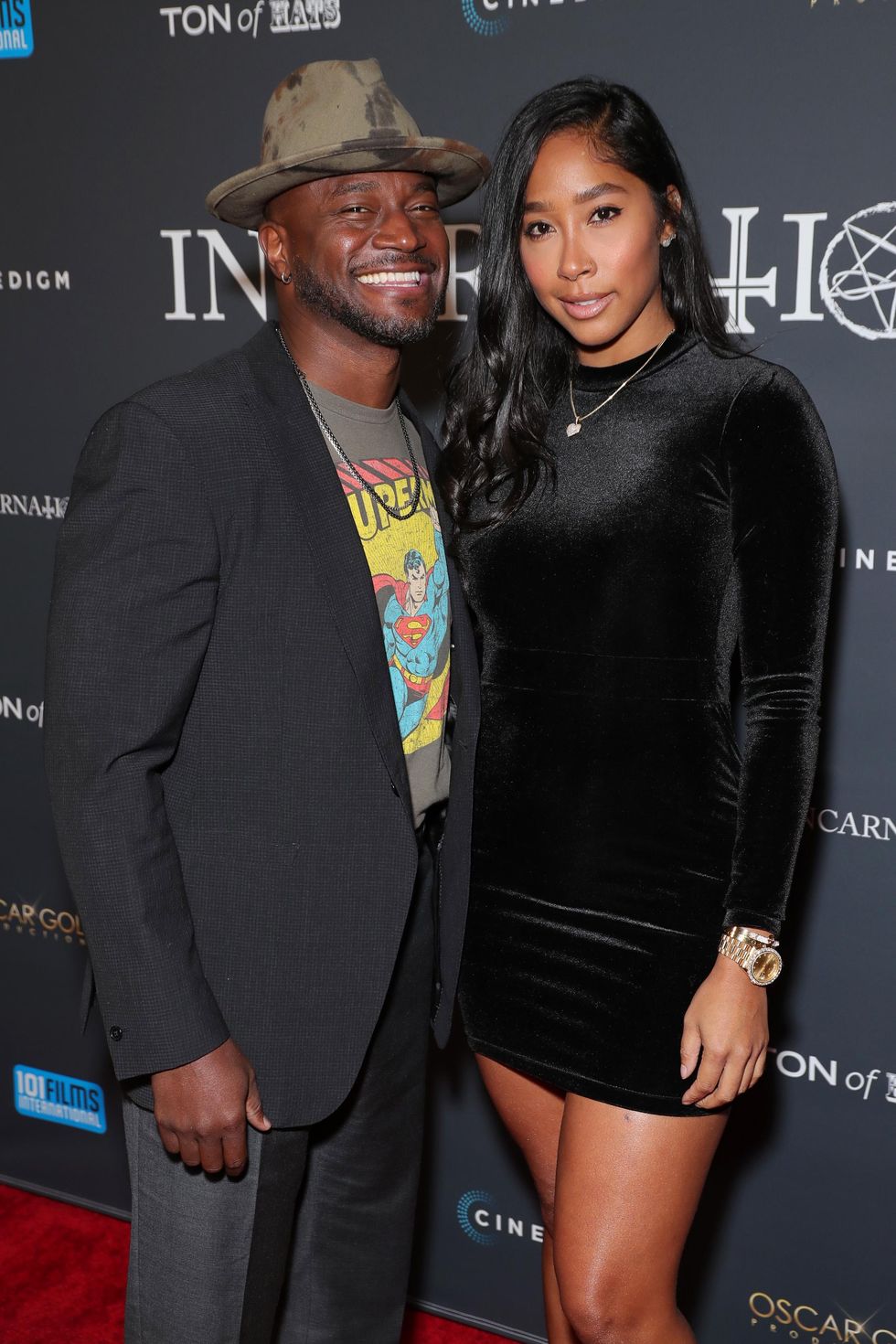 Leon Bennett/Getty Images
In February 2022, the former Love and Hip Hop: Hollywood star accompanied Taye on the red carpet for the private screening of his movie Incarnation. Apryl shared an image of them on her Instagram page and captioned it, "I LAUGH MY ASS OFF WITH YOU!" The father of one responded in the comments and wrote, "Who? Me? I'm the lucky one."
Dancing Fever
If there's one thing we've learned about Taye and Apryl so far is that they love to have fun no matter where they are. Taye has uploaded many videos of the couple dancing the night away such as the one above.
Missing Each Other
Taye was missing his boo and decided to sing through it. On May 27, the NAACP Image Award winner shared a video singing a song he made up in Apryl's absence. He titled it, "Already miss u song."
Twinning
Taye appears to be looking to add 'stylist' to his already extensive resume. The heartthrob decided to dress Apryl in an outfit that he purchased from CVS. While she was showing off her new outfit, the veteran actor joined in on the fun with an outfit similar to hers.
Let's make things inbox official! Sign up for the xoNecole newsletter for daily love, wellness, career, and exclusive content delivered straight to your inbox.
Featured image by Jeff Kravitz/FilmMagic