---
Where you lay your head should be a peaceful, high vibrational sanctuary. Far too often we go out into the world and deal with so much negativity, and end up bringing it home. When your energy is drained, or your vibration and frequency is low, you risk being mentally, physically, spiritually, and emotionally blocked by negative vibes.
When you enter your home after a long day out and about, walking through your door should be like a cool breeze in the summertime. Of course, you can do things like play music that makes you feel good, or keep your home clean and free of clutter, however, there are some other things you could do. Below are five tips on how to raise the positive vibration in your home, brighten your mood, and elevate your aura's frequency.
1

.

Decorate Your Home With Plants And Fresh Flowers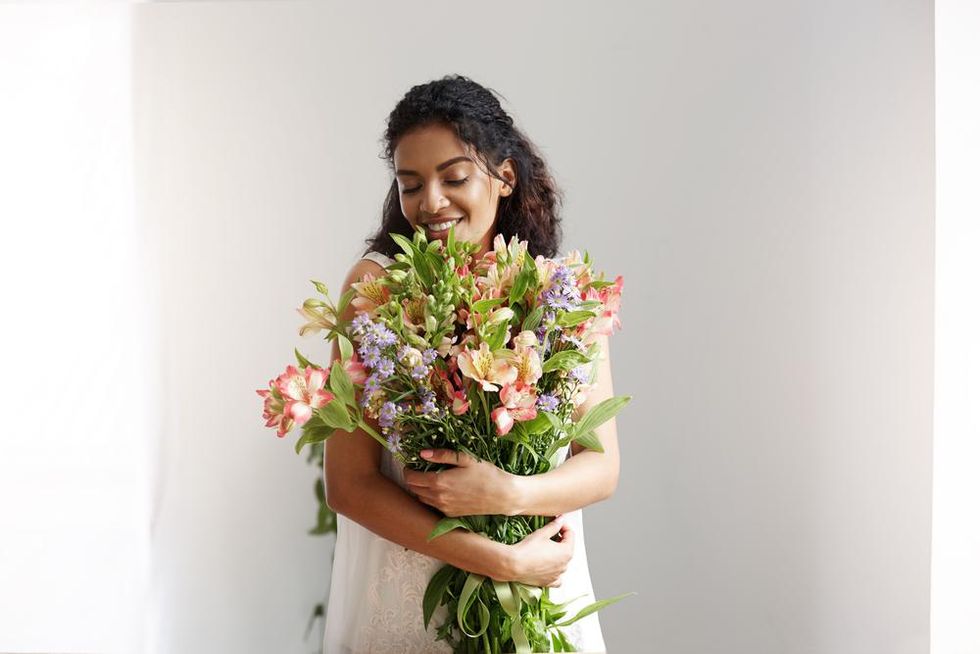 Shutterstock
Hanging and potting plants and flowers around your house is a surefire way to raise the vibration around you. Naturally, plants have a calming effect on your energy when you are feeling tense and an invigorating effect when you're feeling lethargic. They greatly reduce stress and the aesthetic and natural beauty of plants induce happiness and joy.
Relaxation, happiness, and joy are high frequency feelings. Plants and flowers also improve the air quality around you by reducing carbon dioxide levels, increasing humidity, reducing levels of certain pollutants, and reducing airborne dust levels. Breathing cleaner air into your lungs raises the vibration of your cells. Your outside world reflects your inner world, and this includes the molecular makeup of your cellular body.
*Featured Image by Shutterstock
Want more stories like this? Sign up for our newsletter here to receive our latest articles and news straight to your inbox.