---
At only 15 years old, Naturi Naughton entered the entertainment industry with hopes of becoming a household name, and like most child stars, faced her fair share of trauma before she was even legally able to drink. But despite all of the public drama she had faced in the past, Naturi said that nothing could have prepared her for the heartbreak she's experienced over the past 24 months.
What doesn't kill you will teach you one hell of a lesson, and in an open letter recently by published by ESSENCE, Naturi said she learned this firsthand after the birth of her daughter.
"My ex and I broke up three months after our daughter, Zuri, was born. I was devastated. I didn't tell anybody about our breakup for two years, because I was embarrassed and ashamed."
The songwriter explained that along with learning that suffering in silence is no good for anyone, she also was forced to confront some of the fears that she had previously been able to hide from. Although her dreams of being a perfect wife and mother were seemingly being snatched away before her eyes, she also realized that seeing God's vision for your life is all about being able to shift your perspective. She wrote:
"I had to put the picture-perfect fantasy aside so that I could focus on finding the right life, the right relationship and the right kind of happiness—for me."
Ultimately, Naturi says that she was able to garner the courage to walk away from what she thought she wanted by prioritizing her needs instead.
"That's another valuable lesson I've learned. I made a difficult choice to end a relationship because I had to put my own needs first."
Demanding what you deserve is a superpower, one that Naturi says should be utilized in every area of your life.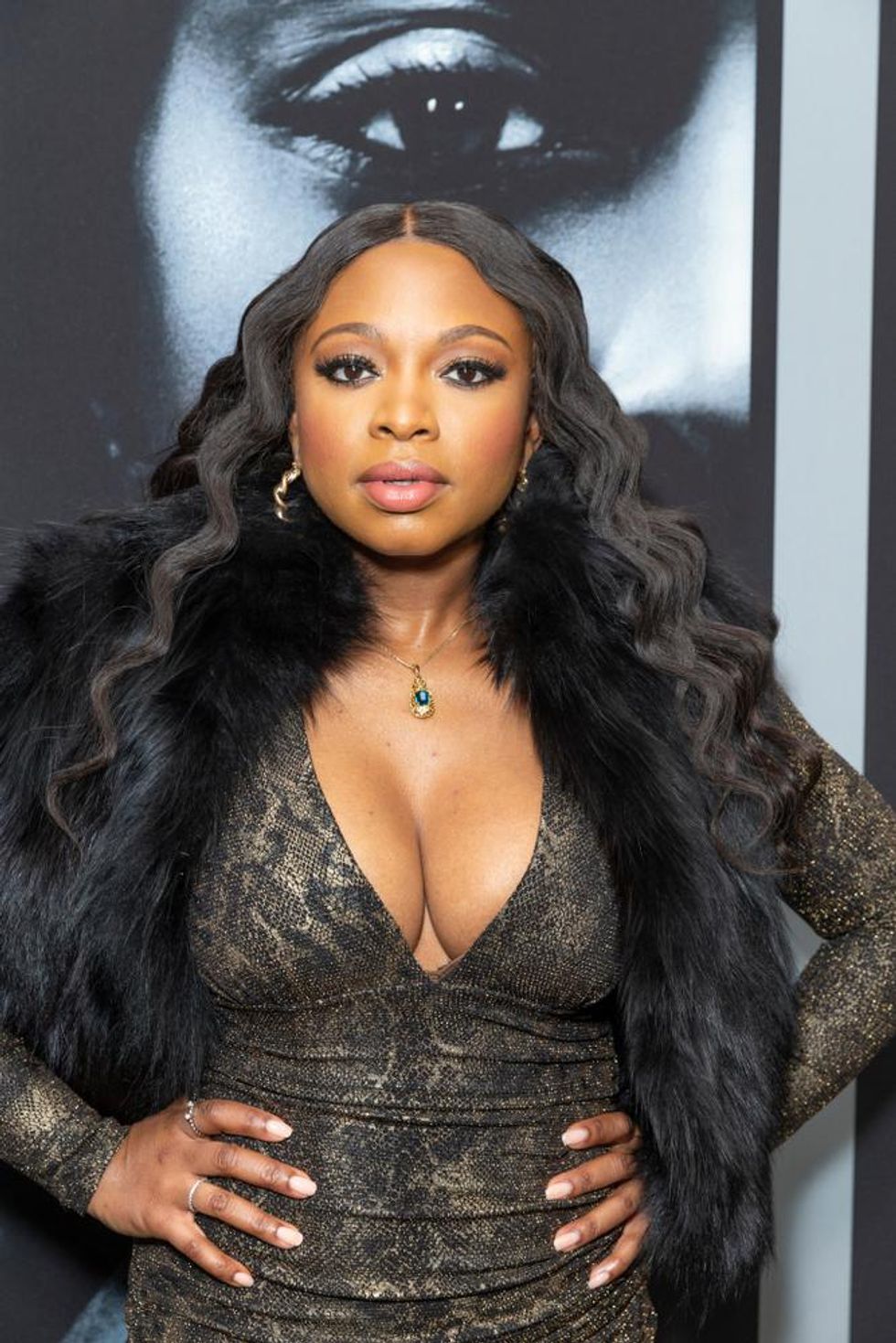 lev radin / Shutterstock.com
"You know in your heart when you're not happy and when you're feeling undervalued. As soon as you realize that you are settling or conceding your worth, you have to make a move. Check-in with yourself and say, 'Wait a minute. Is this what I want? Is this who I really am?'"

The actress shared that over the past two years of her life, she's learned that selflessness can sometimes be dysfunctional. It's easy to get so wrapped up in caring for others that you forget to care for yourself, but that's all bad, sis. You can't fill from an empty cup, and according to Naturi, you can't love from a place where you don't feel loved:
"As a woman and a young mother, I've learned that we should never compromise our happiness for anyone, especially in a relationship. Women are used to sacrificing for others, and sometimes that selflessness becomes dysfunctional."
After seeing a spiritual advisor and a therapist, Naturi is finally back to being the woman of her dreams, and she says that it's all thanks to being able to check in with herself. The actress says while some days still require a lot of prayer, she is booked and busy and ready for her blessing, honey:
"I'm not going to lie. There are good days and bad days, but one thing I know for sure is that I'm doing my best. God has really blessed me. Even when I didn't see it, He was blessing me. I now see that when I thought I was losing something, God was just opening up a door for something new and better to come into my life."
Today, the 35-year-old entertainer is on a mission to bring sexy single motherhood all the way back, recently bought her first home and is even dating again. Naturi says that although she didn't get her fairytale right the first time, she's certainly seen her fair share of dreams come true because of it.
"Being a single mother doesn't have to mean you're unhappy. I didn't get married, and I don't have a fairy-tale love story (yet), but I'm stronger than ever and having fun too."
Along with patience, Naturi says that tolerance has also been a major factor in her journey to healing. And she has a piece of advice for women who may feel hopeless in seeking their own happily ever after:
"I've also learned what I will and will not accept. I won't just jump into a relationship because I may feel lonely or want companionship. Ladies, it's so important to seek your own happiness first, then, when the time is right, get into a relationship that nurtures you. Be patient, sis. It will come to you. And you deserve it."
Read Naturi's full letter here!
Featured image by lev radin / Shutterstock.com