---
I was in a loveless relationship, having the worst sex of my life with a man I wanted to marry. Yes, you read that right.
I spent three years of my life trying to progress a relationship that was never meant to be my forever, but I was persistent in my pursuit to meet him at the altar because, well, I thought that was what you were supposed to do in a long-term relationship. My fear of missing out on being a wife with a dog and a white picket fence led me to stay in a toxic relationship that sabotaged us both. I loved him just because he was there, until one day I looked up, and he wasn't anymore.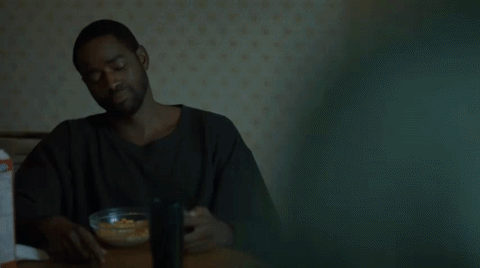 3.bp.blogspot.com
It wasn't until two years after grieving and mourning the love that once was that I learned that my fairy tale ending could still be a reality, it's just that sometimes, you don't get the fairy tale right the first time. The brokenness I felt when that relationship saw its final curtain call did not define me, but it did teach me a lesson in the power of my choices. I think every woman comes to a crossroads in her life when she has to be clear about her intentions.
Ultimately, I had to decide what I wanted more: the fairy tale or the man, and in the end, I chose myself.

I've never met Cassie, and although I'm sure she's a dope individual, I can't speculate on what has or has not happened in her love life. What I can say is, it's a beautiful thing when a woman can become selfish enough about her own needs to find the good in goodbye.
Last night, Cassie and her baby zaddy/celebrity personal trainer, Alex Fine, announced that they would be welcoming a bouncing baby girl to the world with social media posts that broke the internet. The couple made their relationship public late last year and now only six months later, they're officially taking the first steps in becoming the Family Fine. While their heartwarming announcement sparked an emotional response that had Black twitter in tears, it also sparked a debate about Cassie's previous relationship with Diddy.
While some praised the soon-to-be mom for moving on from a fruitless relationship and finding true love, others criticized Diddy for being a "waste of time" and an example for men who can't get their sh*t together, causing them to miss out on the one who "got away".
Cassie spent her 20s enjoying the world off the dime of a man she/everyone knew wouldn't settle down and, when she… https://t.co/JrjFwaDCwA

— Candice Marie Benbow (@Candice Marie Benbow) 1560435167.0
But, I would like to personally submit a request to the Black Coalition of Social Media Users that we leave Diddy out of this, mind the business that pays us, and just say congrats.

Cassie was never publicly critical of her relationship with her former lover, so why should we be? When a woman's ready to bust a move, she'll move, and Cassie did exactly that after she and Diddy's nearly 10-year relationship. It's quite possible that Cassie never wanted to get married or have a family with Diddy because being in a long-term relationship isn't enough to qualify a man as marriage material, sis.

Some users speculated that the couple's relationship has moved relatively fast, but when you know, you know; and judging by the articulately captioned posts by Cassie's bull riding boothang, it wasn't hard to tell.
Although we haven't gotten to the chance to catch a glimpse of Cassie's belly full of baby just yet, Alex captioned the announcement with open letters that will give you all the feels. In a public message to his unborn child, he apologized in advance for embarrassing forehead kisses at school dropoffs and his adamant disproval for potential suitors. He wrote:
"I will be the first man in your life and will show you the greatest love and affection now and forever. I never thought my heart could grow bigger after meeting your mother... then I found out we were having you and I instantly felt a love that is so indescribable. I promise to be at every dance recital, concert, sporting event, school plays whatever you decide to do I will be there and support you. I am your number one fan.I promise to be a man that you and your mother look up to and love. I will always listen and put the both of you first.I will show you a healthy relationship and how you deserve to be treated."
That part.
I don't hate my ex. I hope he finds great sex, a relationship overflowing with love, and ultimately gets his storybook ending one day, too. For now, I'm just happy for the lessons I learned during the process that prepared me to be a wife with a dog and a white-picket fence one day, but only when the vision is right. Sometimes we don't get the fairytale right the first time, but take a page out of Cassie's book. Dust yourself off, sis, and try again with new intentions.
Now, can somebody tell Ciara and Cassie to step into this prayer closet and put an anointing on my life please, cause I need that scripture, sis.
Featured image by Kathy Hutchins / Shutterstock.com