---
Mrs. Curry with the pot!
I've secretly attempted recipes I've come across on Twitter from the kitchens of Resha of "Carnel Dish" (@KanYeBreast) and Angela of "The Kitchenista Diaries" (@MissAngelaDavis) and I'm still trying to perfect my throw-down in the kitchen skills. I'm always looking for new ways to impress my partner who still prefers his grandmother's cooking over mine, and it's through these women and eyewitness accounts in my own family's kitchens that I've been attempting to do a little something-something in my own home. I'm always looking for something new, and I think I've found it!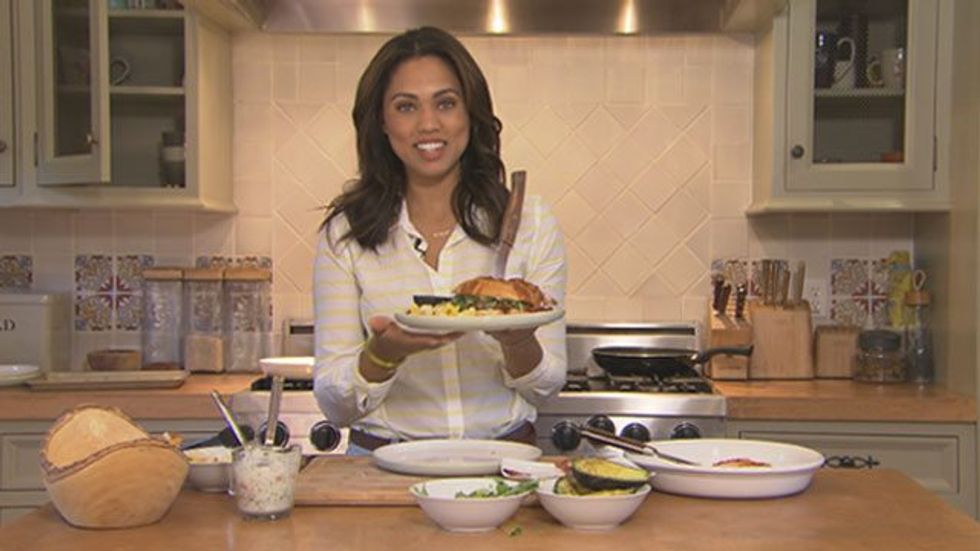 Ayesha Curry's prepping for the release of her first ever cookbook and we're already going, "Chef Curry with the pot, girl!" The mommy of daughters, Riley and Ryan, and the real-life basketball wife has been throwing down in the kitchen way before Steph scored a NBA ring last summer. From the looks of her uploaded photos on the 'gram, it's probably one of the reasons why the baller put a ring on it–the way to a man's heart is through food.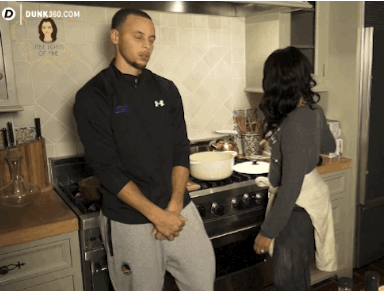 Ayesha's the face and culinarian behind CSN Bay Area's cooking show, Cookin' with the Currys, where her daughter Riley has made an appearance.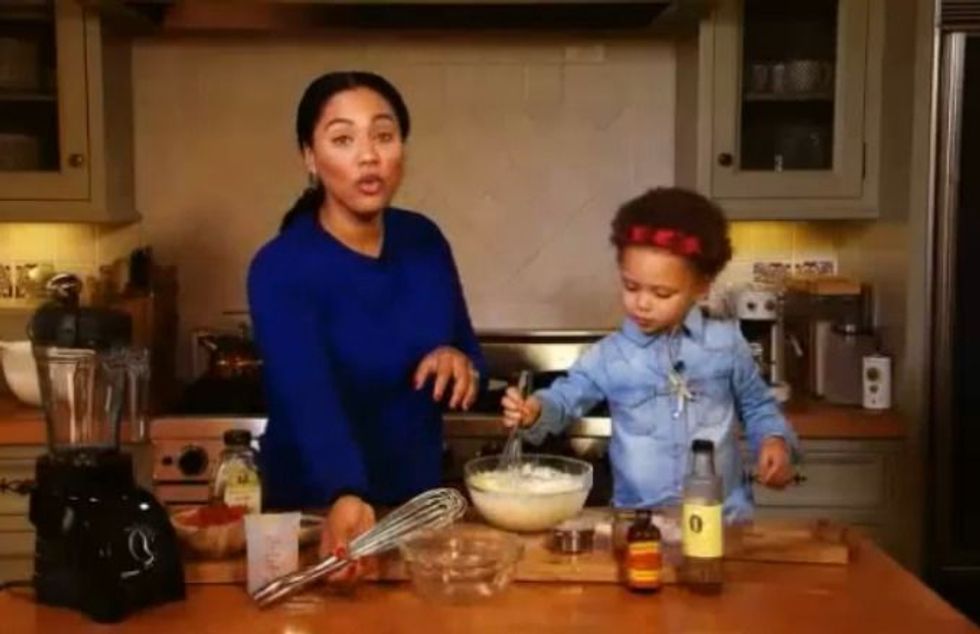 A few days ago, the beauty revealed the cover for the anticipated foodie manual and of course it embodies everything about her. Family & food.  
Mrs. Curry's been advertising just how she throws down in the kitchen through her YouTube and cooking blog, Little Lights of Mine. She's also previewed some of her best dishes and drinks on IG, and to say mouth-watering, would be an understatement: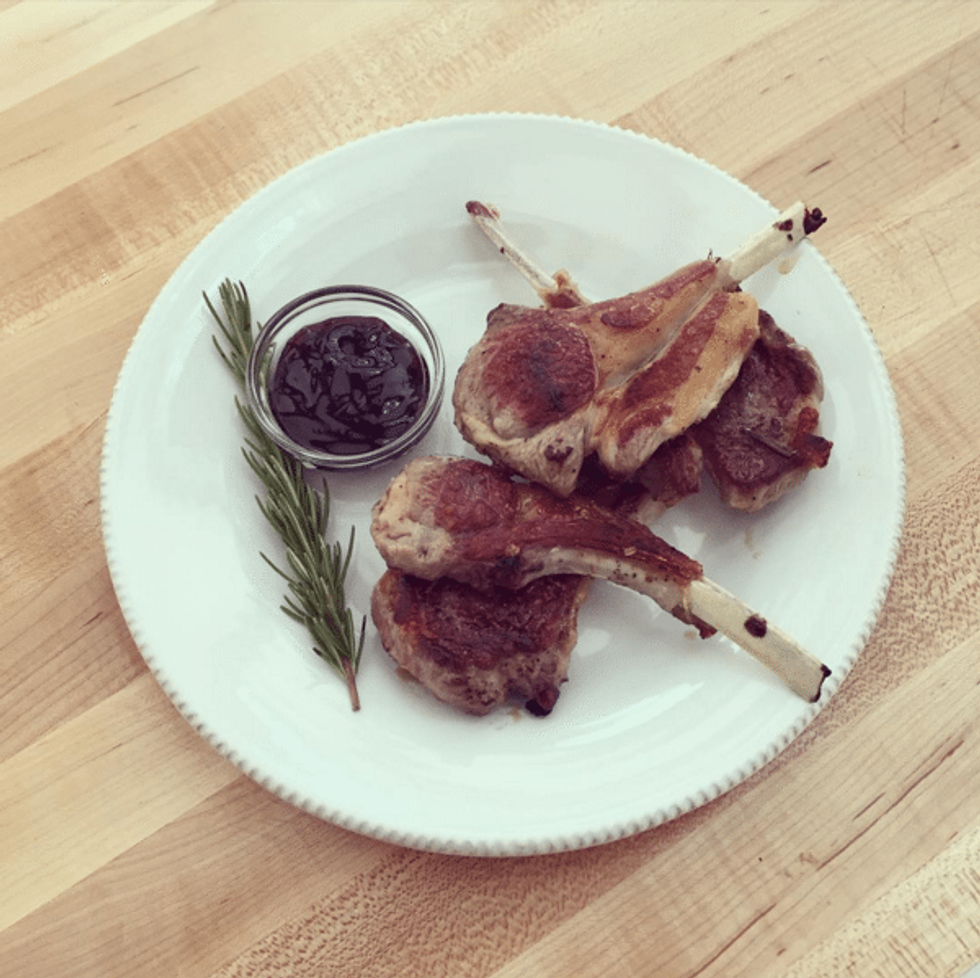 Lamb Chops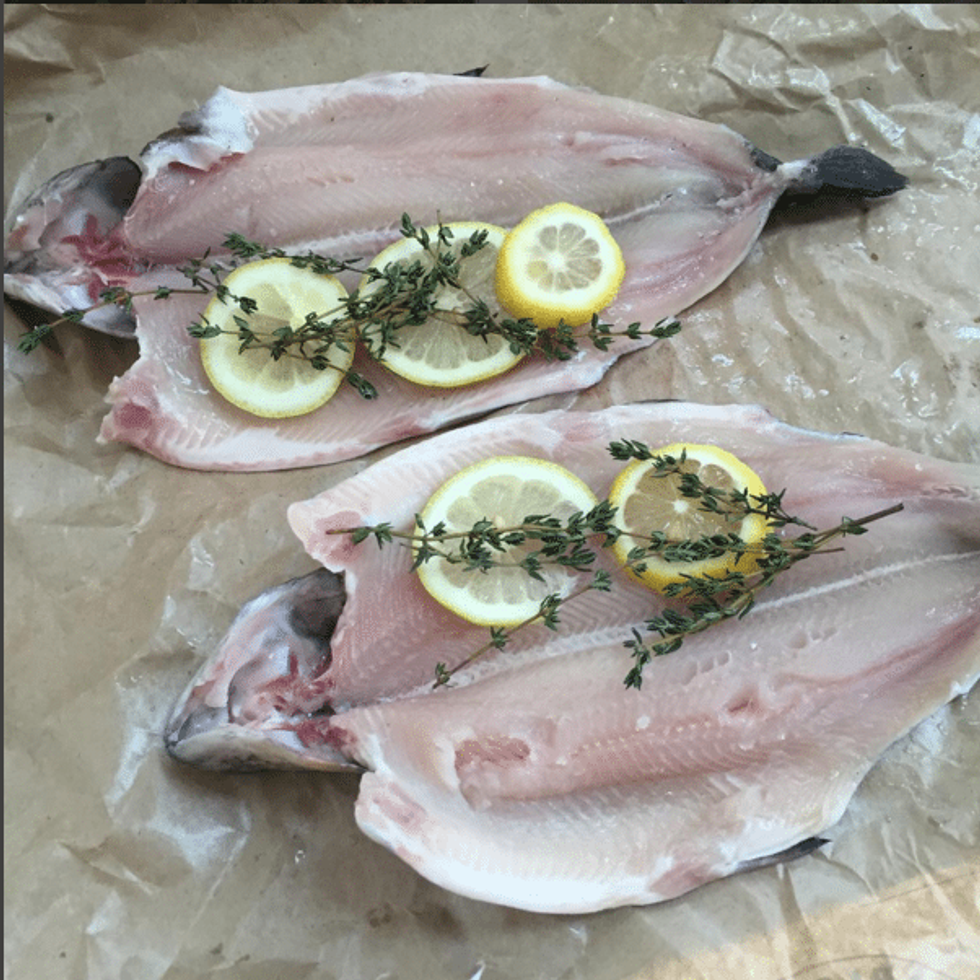 Salt Baked Trout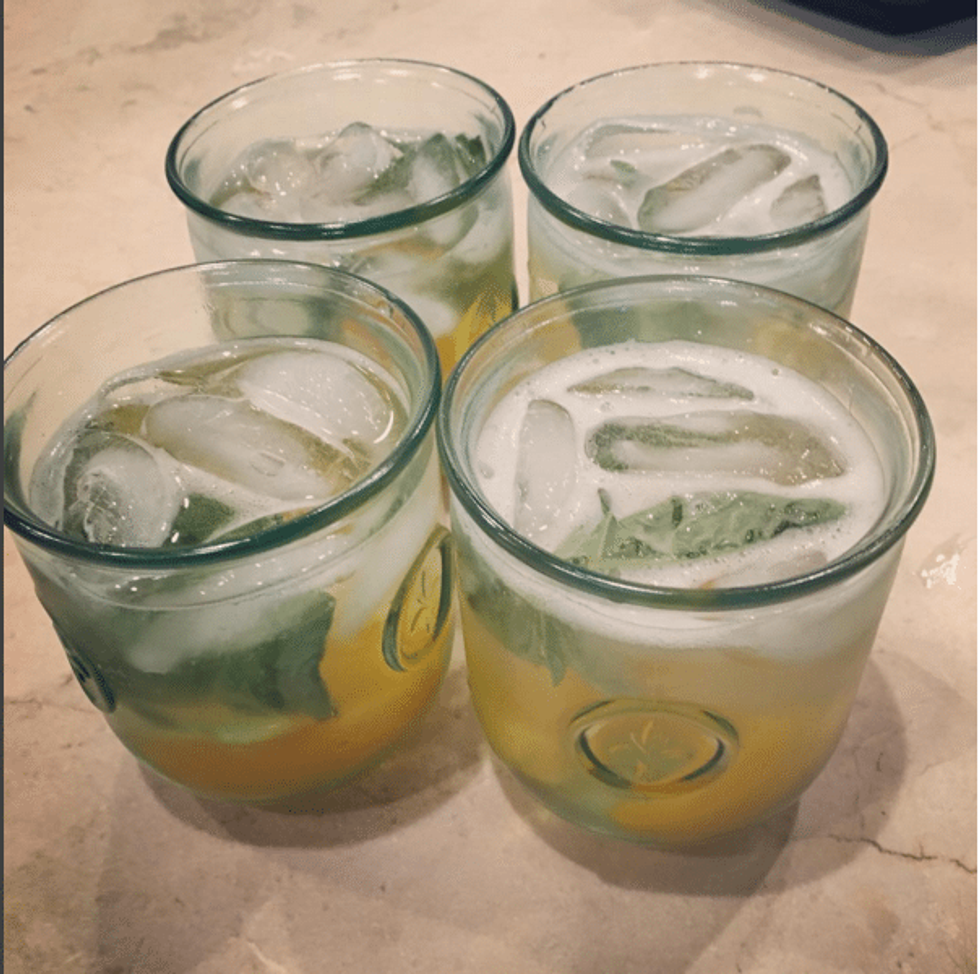 Ayesha Curry's Peach Basil Cocktails
While we wait for her first cookbook to hit bookstores nationwide, we've gathered five of Ayesha's recipes we hope make its way to the pages. From an oatmeal that'll make my picky children think twice about saying yuck to oat porridge, to pastas for lunch and almond pound cakes for dessert, Ayesha Curry's about to make her way to our kitchen and we hope yours, too.