"Money makes the world spin. Period."
---
It's unfortunate, but truer words have not been spoken and no one knows this better than well-respected journalist and college graduate, Natasha Abellard, who found herself living her best life, but that wasn't until coming to the realization that she was going broke.

"From college up until my early 20's, I messed up a lot. I can't count the number of times I was living paycheck to paycheck, didn't stick to my budget, used a credit card when I shouldn't have. The list goes on," the millennial shared with xoNecole.
How many of us have experienced the same problem? Ordering that extra round of drinks, knowing you'll feel regret when the check comes; or maybe you're the person that goes all out to spoil yourself but can barely afford to pay the hefty bill. Trust, we know the struggle, sis.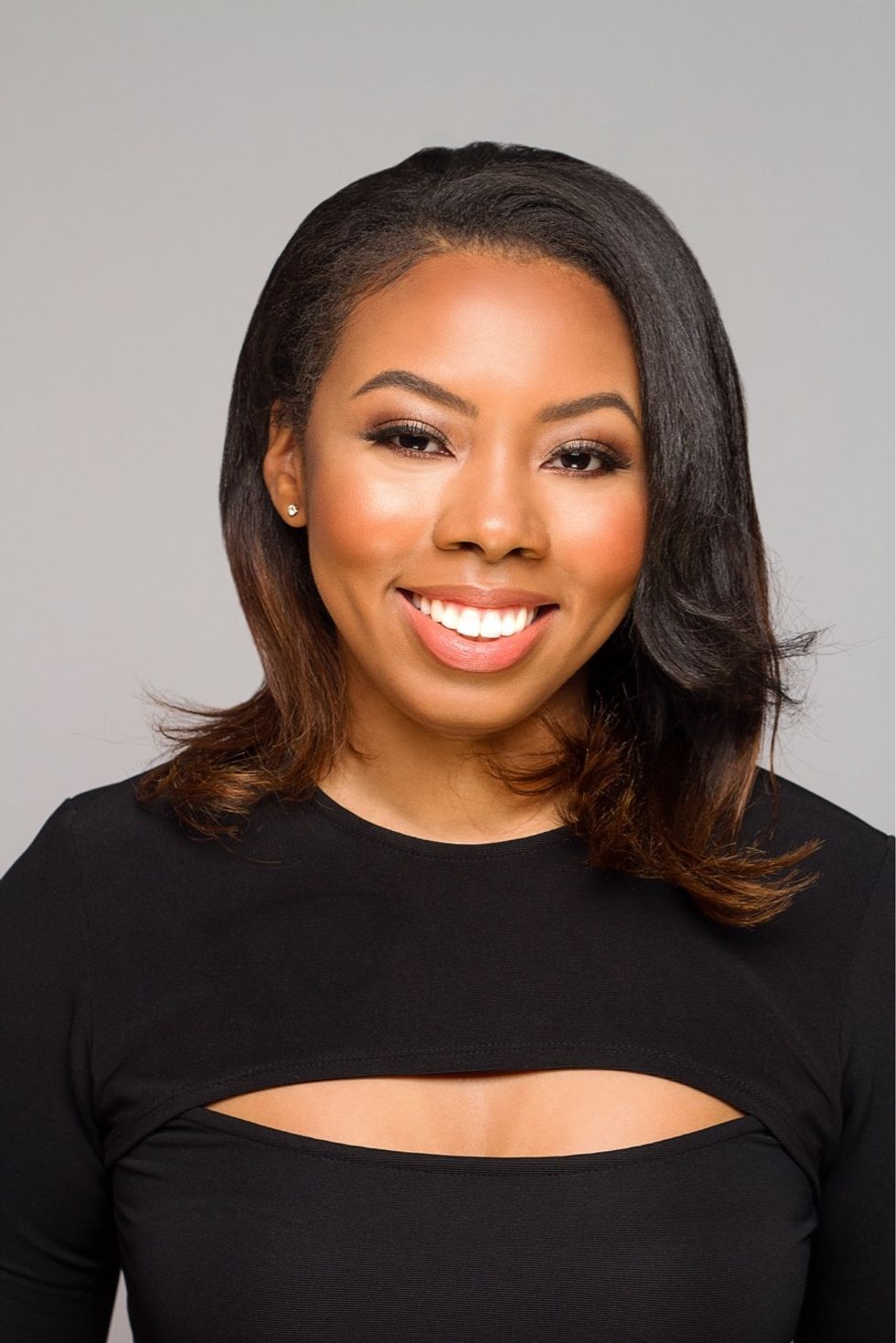 Courtesy of Natasha Abellard
There is nothing wrong with enjoying the moment, but like Natasha, one day you will have to come to the conclusion that if you don't get your financial priorities in order, you'll always get caught up "robbing Peter to pay Paul" and you'll never truly get to enjoy your bag.

After reading an article about how black people are destined to be broke in upcoming decades, Natasha knew that she had to make different choices in her spending.
"There was a 2017 piece in Fortune that reported that a median black family only had about $1,700 in wealth, but on the flip side, median household wealth for white families is $116,800. That's a major divide. The goal is to spread information that will in time help close that gap."
Finally beginning to get a grip on her finances, Natasha paired with Anthony Copeman to help educate young black millennials on how to hold on to their dollars with their YouTube series, $hares, which are short shows based around four relatable characters: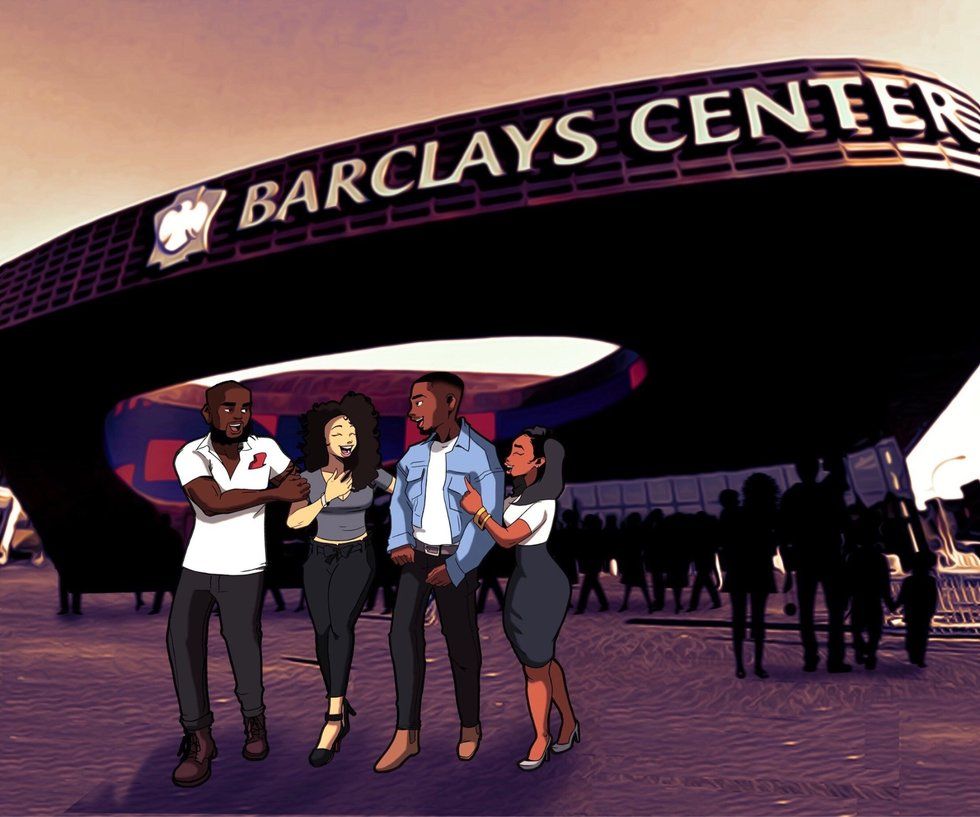 Courtesy of $harestv
Essence is a girl who comes from a financially stable family. Troi is loosely based on Natasha who comes from an immigrant family. Michael is a 20-something who decided not to attend college and finally Brandon, who also comes from an immigrant family, works as an IT professional and lives at home with his parents.

"Whenever someone buys a piece of a company's stock, they are purchasing a share of that company-- a shareholder," Natasha shared about the inspiration for the series. "So, the idea is that when people share their experiences with money, they take ownership of their individual financial situations. Our characters share the wealth by being open about their own experiences... Knowledge is power. If people have an avenue that will provide them with the necessary information, they'll do better."
So, how do you remedy the pattern of bad spending? According to Natasha, it's all about getting disciplined and making a financial blueprint that's realistic. "It's not easy to do. But it's not impossible. You just gotta wake up one day and decide you want a change."
And it all starts with learning early.
"My dad started teaching me pretty early. Though I still messed up a lot, I did have somewhat of a foundation," Natasha shared. "I just had my first son and I know that his first lesson will be about money. If I knew some of what I knew now at 18 years old, I'd be better off financially. The first thing my father ever taught me was the importance of saving and it helped me in the long run. I would recommend that as a simple introduction to money between parents and their young children."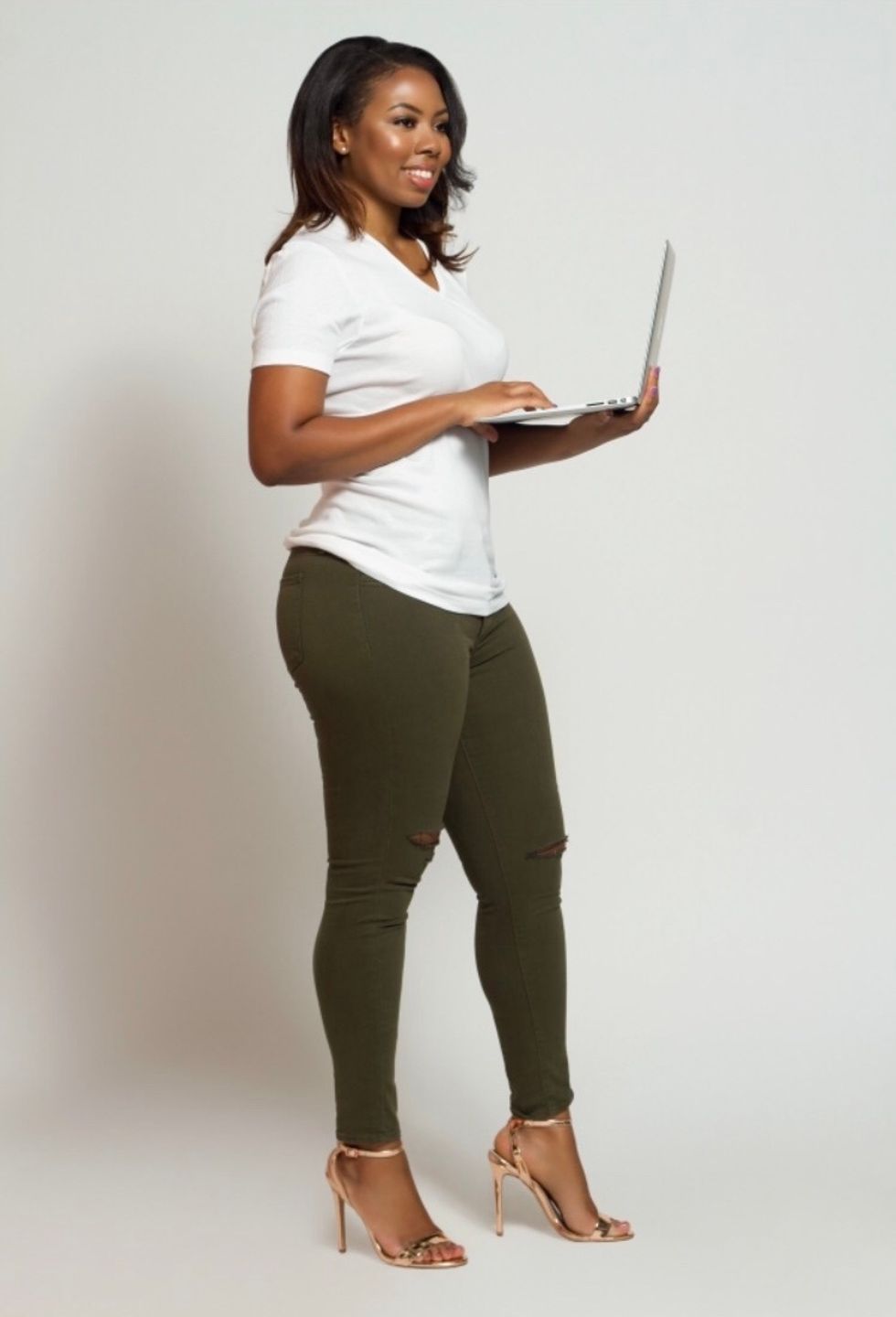 Courtesy of Natasha Abellard
As for her last words for fellow Black millennials? "We are the next generation and we need to break the cycles. No one wants to be broke."

Natasha also has these lifestyle tips for xoNecole that will not only help WOC get on the path of cash, but also feel financially empowered!
This is very sound advice that we can all start using right away. So let's get to securing our bags and holding tight to our coins!
To learn more about Natasha and catch up on the latest $hares episodes, follow the squad on Twitter, Instagram, and YouTube.
Related Articles:
5 Resources That'll Help You Get Your Coins All the Way Together - Read More
Our Top 5 Business Podcasts For Millennial Women of Color - Read More
I Paid Off $40,000 Of Debt In 18 Months: Here's How - Read More