---
Being broke is a mindset that La La Anthony hustled her way out of, but according to her, she didn't do it without having to burn some bridges. After booking her first hosting gig on MTV at only 19, the now 38-year-old New York Times bestselling author, businesswoman, and mother-of-one is still booked and in her bag. In a recent interview with InStyle, she revealed both the method and the motivation behind her non-stop grind.
According to La La, entering the industry at such a young age was never about acquiring fame, but it was always about generational wealth. In the interview, La La explained that when she started, she wasn't hustling for a Benz or a big house. She just didn't want to be broke.
"My mom always made it work with whatever she had to keep our family together, even when she was a single parent. That's why my goal in life was always to not be broke. It wasn't about having a career; I didn't even know what I wanted to do. But I knew what being broke felt like, and I never wanted to have that feeling again."
Almost 20 years and 10 million followers later, La La's prayer has been paid in full, but that didn't come without burning some bridges along the way. The mommy mogul told InStyle that as a recovering people-pleaser, ruffling feathers wasn't always easy, but it was necessary: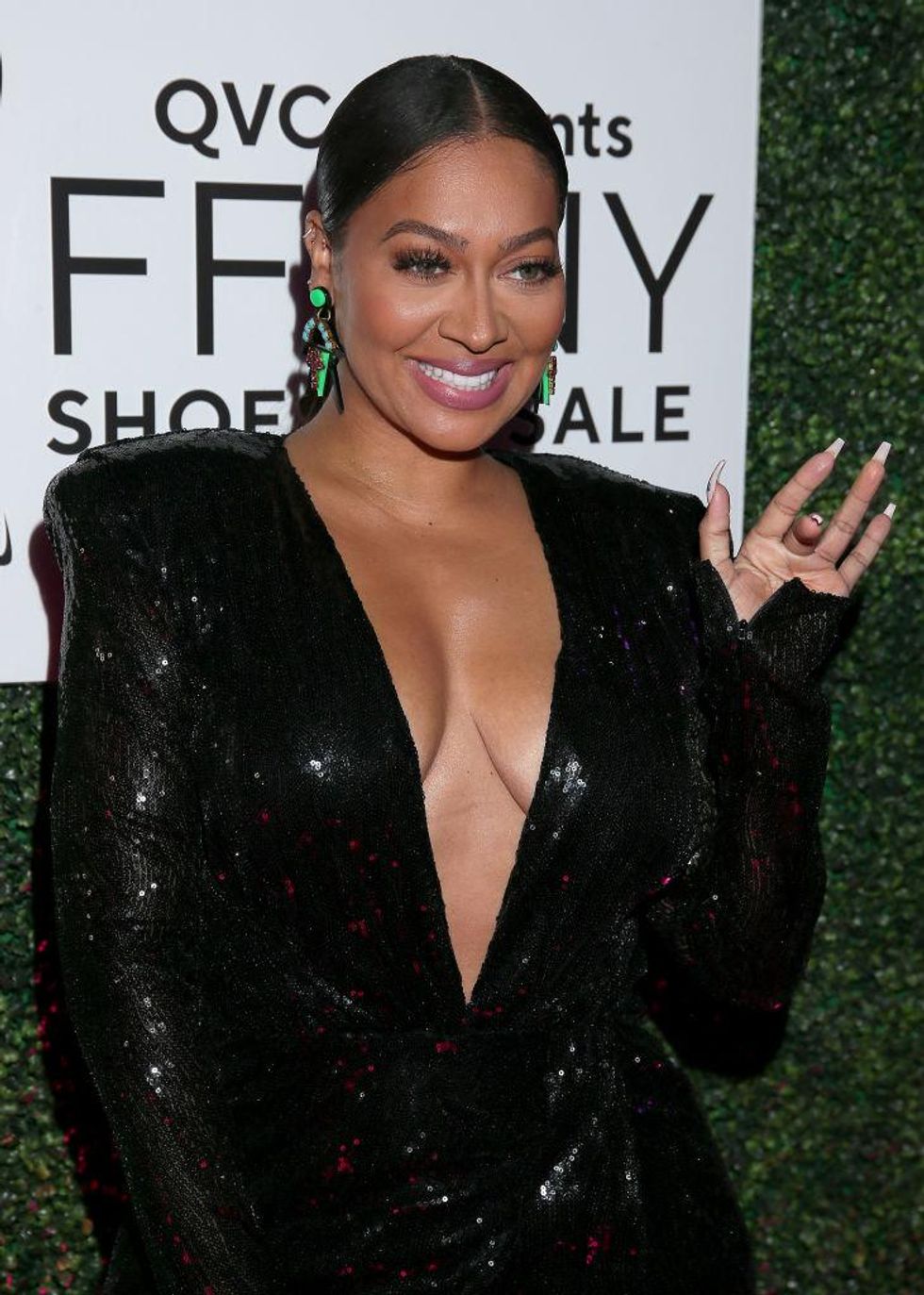 Jemal Countess/Getty Images for Fashion Footwear Charitable Foundation
"It took time to get to a place where outside validation wasn't important. When you're on TV, people always have something to say — and this was before Instagram and Twitter, where they just tear you apart every second of the day. Plus, I'm a people-pleaser, and I wanted everyone to like me and be my friend. I used to let people run all over me because I didn't want to ruffle any feathers, but I learned that in order to do what's best for yourself, sometimes that's necessary."
It was La La's desire to overcome her circumstances that drove her to get into the industry, but her desire to exceed her own expectations keeps her hustling. While she received backlash after her role as LaKeisha Grant on Power, she is proud to say that she is a jack of many trades and therefore a securer of many bags.
She told InStyle that despite what's said in the comment section, she will always be her own biggest supporter:
"For so long, people tried to put me in a box. I was told, 'You're an MTV VJ, you're a radio host, you're a reality-TV person — you can't do anything else.' I was adamant in proving to people that I could. I'm proud that I was able to break those barriers and show people I can be good at more than one thing."
To read La La's full interview, click here!
Featured image by Jemal Countess/Getty Images for Fashion Footwear Charitable Foundation