All things woo-woo (a term I'm choosing to use endearingly) have become far more trendy this past year or two. I mean, Astrology has always been popular as I've mentioned before but we're seeing people get more into all things spiritual, whether they're aware of its roots or not -- from wrapped crystals to smudging of sacred spaces (i.e. your home). I've never been one to gate-keep trends and have always found it weird that we get so protective over trends that, in my opinion, are on the healthier side of the way pop culture ebbs and flows to encompass new things.
---
However, as someone who is fascinated by the world of altars, Astrology, and much more, I have come to understand the need to be a bit protective of it. It's that saying "with great power comes great responsibility," and I think with spirituality trending the way it is it's important to understand that. Tapping into the power of your ancestors, reading tarot, purchasing sage and many more potentially interesting practices related to the occult, they require care and due diligence, in addition to intention. I don't know much, so this isn't my soapbox to hop up on but I do know enough to know if you want to maintain an altar, crystals, or good energy in your home -- the foundation is cleansing. Another method of cleansing energies from your home is through the use of Florida Water, which you can use alone or double up with incense or a smudge stick (not necessarily sage).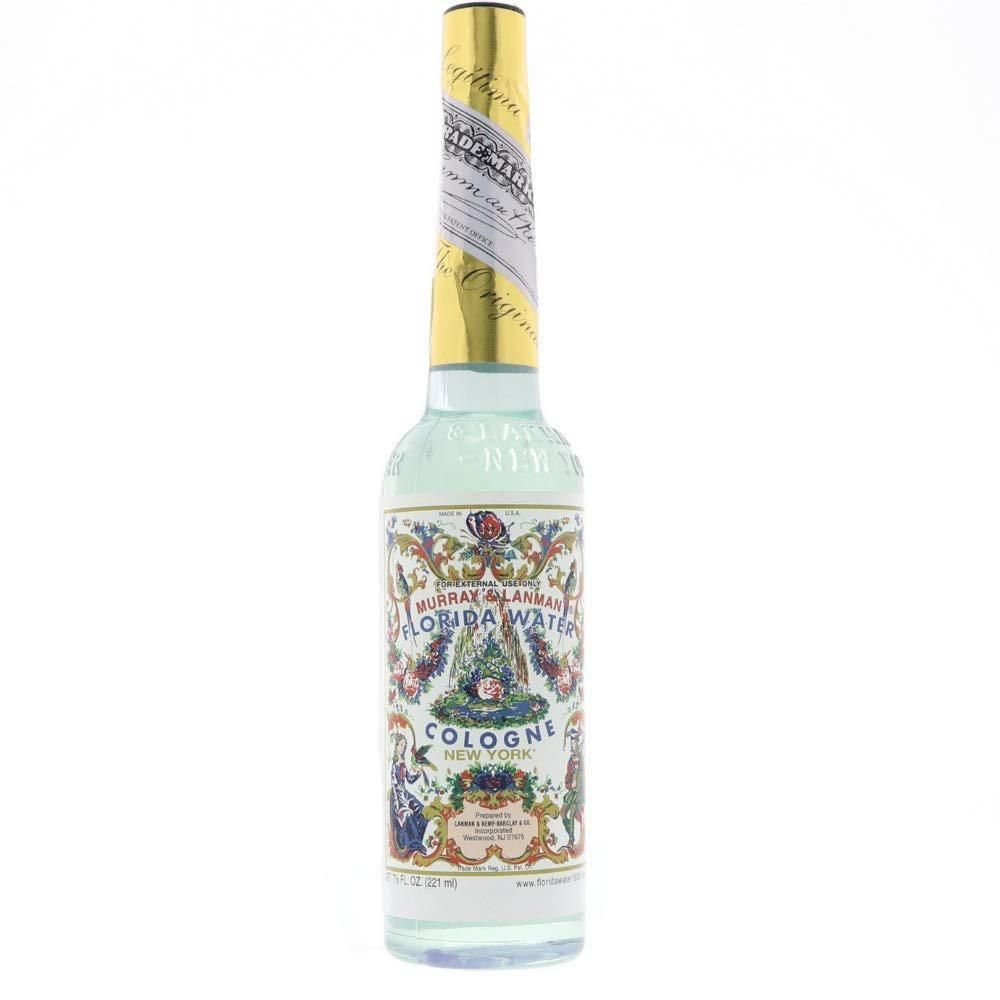 Amazon
Florida Water is the spiritual girl's version of Beyonce carrying hot sauce in her bag. In fact, Solange was once spotted with the staple in her bag. So there's that. But what is Florida Water?

I don't know nor do I ask questions (well, I do, otherwise we wouldn't be here. But you feel me), so I chatted with Atlanta-based, Intuitive Healer and owner of Cryptic Mystic, Tierra Johnson to get the 411 on Florida Water -- the latest and most necessary tool to keep in your little bag of tricks.
What Is Florida Water?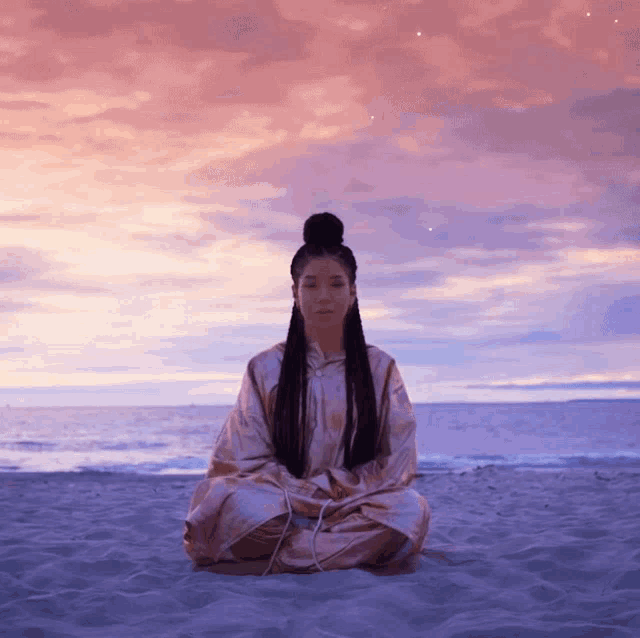 Though the aesthetic and usage is similar, Florida Water and Holy Water are not one in the same. Johnson understands it to be distinguishable by the purpose and the demographic behind it in that "Holy water is used in religious practices, while Florida Water is used mainly in spiritual practice."
Believe it or not, Florida Water wasn't always toted around to clear the bad juju and off-putting energies. Johnson gives us the quick and dirty origin of the holy-water adjacent product. When the product was "first introduced in 1808 by Lanman & Kemp, it was originally used as an astringent, foot soak, and after-shave. It is said to have gotten its name because of its tropical-looking packaging and citrus scent."
It was somewhere in between its societal debut and present-day, "people began to recognize its metaphysical properties, and it became used as a spiritual cologne in ceremonies and sacred rituals."
What Is Florida Water Used For & How To Use It
Because Florida Water is a liquid, it may be unclear how you would use it or how much! The Cryptic Mystic owner says, "Think of Florida Water as liquid Sage, or Palo Santo in liquid form. It has very similar cleansing and clearing effects as popular smudge sticks, without the smoke." She continued:
"Florida Water is a multipurpose spiritual cologne that can be added to your mop water to clean the floors in your home; you can add a few drops to your bath water to cleanse your aura; it can be added to a load of laundry; and [you can] even use [it] on the go."
And she adds that it can be used as often as you feel the need or simply desire to use it. However, as far as the measurement goes for each use, please understand that "a little Florida water goes a long way." What you decide to do is totally up to you, but you've been warned! Start with a droplet or two and build up from there.
As I've mentioned before, the scent of the water has been love at first sniff since day one for me and so I'm definitely more on the side of someone who douses my apartment in it. Or, my fave, is putting it in a pot with sticks of cinnamon and citrus slices to create a more amplified diffuser effect. As an intuitive healer, Johnson notes her favorite way to use Florida Water is "for intention-setting before I do any spiritual work."
She further expounded by saying she sprays Florida Water into the air as a means to cleanse her space. She also places a few drops onto her hands before doing divination work like pulling Oracle cards, for example. Nevertheless, the healer emphasizes Florida Water as a necessary staple for any person looking to tap more into their spirituality and spiritual practice:
"Florida Water is a staple that I feel like every spiritual person should have on them, in their purse, in their car, etc. It's especially useful when traveling and staying at a hotel or Airbnb, where smoke is generally not allowed. So, when you can't burn your Sage or Palo Santo, pour some Florida water into a portable spray bottle and dilute it with distilled or spring water."
Can You Make Your Own Florida Water?
Being the DIY Queen that I am, I had to ask for those of us who dare to whip up a batch of homemade Florida Water on our own. In the past, I might've thought that was perhaps doing the most, but in the age of 2021, where we've adopted pandemic hobbies to keep us afloat, I've already tried my hand at making Rose Water, and can't say for certain that I wouldn't entertain the idea of making my own Florida Water -- a fragrance I've come to crave in my home.
Nevertheless, it's totally doable! Though Johnson doesn't make her own and most others do not, professional or otherwise, she recommends taking to YouTube if you feel strongly about whipping up homemade Florida Water. But cautions us "to use your own discernment when following someone else's instructions."
In terms of following someone's DIY Florida Water tutorial, what works for someone else might not work for you. Be mindful of how you respond to certain essential oils and ingredients. Additionally, much like anything else in spiritual practice: "Your intention and purpose for making your own version of Florida Water is very important."
Is There A Florida Water Alternative Used In Spiritual Practices?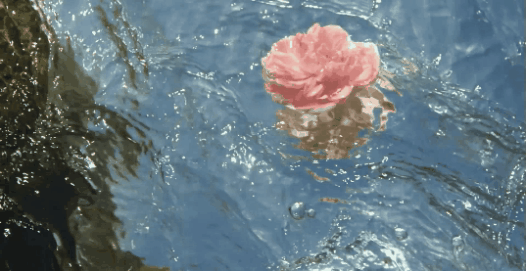 Though Florida Water has been the most popularized product, Johnson offers the following alternatives for Florida Water:
1800 (not the tequila)
Tobacco Water
Sandalwood Water
Rose Water
Kananga Water
Featured image by Shutterstock