Success happens naturally when you make the conscious decision to go and get it.
---
Sponsored by the new 2017 Toyota Corolla, this episode of Living My Dream centers around the ever-so-stylish celebrity interior designer Nikki Chu. In college, the Toronto native studied graphic design and after graduating, she she quickly rose through the ranks to become Creative Director at the advertising agency she worked at. To anyone else, that might have been their definition of "success", but Chu wasn't satisfied. It didn't fit what she saw for her dreams.
"As I was working at the advertising agency, I just had that moment where I realized this isn't for me. I needed to be free, I want to be an entrepreneur, I want to be self-employed."
Armed with drive, ambition, and a great eye for product design, Chu left the views of the 6 in Toronto with $500 dollars in her bank account and headed to LA where her first creative endeavor backfired when a deal with investors fell through. However, she didn't take the knock-down as a loss and started selling refurbished furniture instead. This led her to actress Tisha Campbell-Martin who requested that she design her dressing room on the My Wife & Kids set. Shortly thereafter, Chu gained more celeb clients like Gabrielle Union and Tyra Banks, which began the official start to what would become a very lucrative career in interior decorating.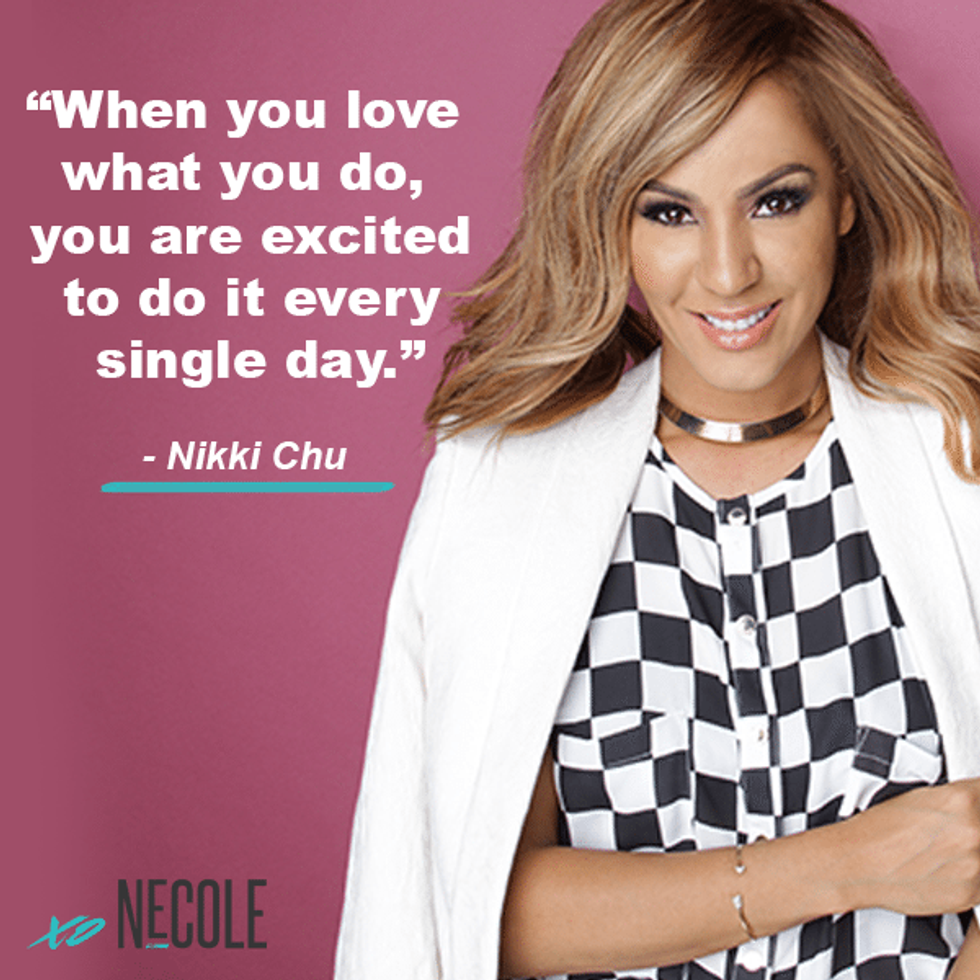 Since then, the designer has appeared on E!, HGTV, and has been celebrated as one of the Top 10 Black Interior Decorators In the Nation. She also has her own paint line, furniture collection, and line of bedding products that can be found at Bed, Bath & Beyond. How's that for success?
"Success means a lot of things to me and it has changed over the years. The older you get, the more you realize that success is not predicated on a career. It's actually predicated on having loving relationships, having great friendships, traveling the world, doing things that I love, being self-employed, being able to buy my mom whatever she wants – that's success."
Watch below as Nikki Chu chronicles her career journey from successful ad agency to the owner and designer of her own brand where she's her own boss:
Living My Dream: The Complete Series