Gabrielle Union-Wade has had an interesting few years in the spotlight since marrying husband Dwyane Wade in 2014. She's had to face many obstacles from public perception, judgement, and the cruel nature of the industry that she's in, but if anyone can handle it, she was absolutely built to do so.

So much so, that the Breaking In actress has pivoted her brand from being a movie star, to an activist and best-selling author. And although she may have not had the type of upbringing she has afforded to her kids, sis has somehow managed to tap into herself, through raising two daughters of her own.
In a recent interview with People Magazine, the mom of five, touched on the subject and the importance of listening when it comes to parenting.
And gems were definitely dropeth in the best way possible.
"We talk about raising free Black girls, I wasn't raised to be free. I was raised to conform, I was raised to assimilate. I was raised to be super conscious of the 'White gaze' and to constantly shape-shift so you can always be positioned as the exception so then hopefully, you know, you'll have a closer proximity to people who get to make decisions and maybe they'll deem you worthy."
She cheekily reacts to what she's saying, as if she understands how ridiculous it may sound--when in all honestly, most of us were, and are, raised to be the same.
But, no more. Sis makes it very known that this generational curse stops right where she stands.
"We're raising our kids to know that they're worthy because they exist. They are deserving because they exist. And we don't want them to ever shape-shift for anyone else's approval or acceptance. We want to make sure they feel strong, supported, and free to be exactly who they are, where they are, whenever they feel like being whatever that is. Because I definitely didn't have it."
Of course, she's alluding to her daughter, Zaya, who came out as transgender in 2019, and the notion that most of the people raised exactly as Gabrielle was, inflicts the same beliefs onto her simply because they don't take the time to understand it (God forbid, right? *eye roll*)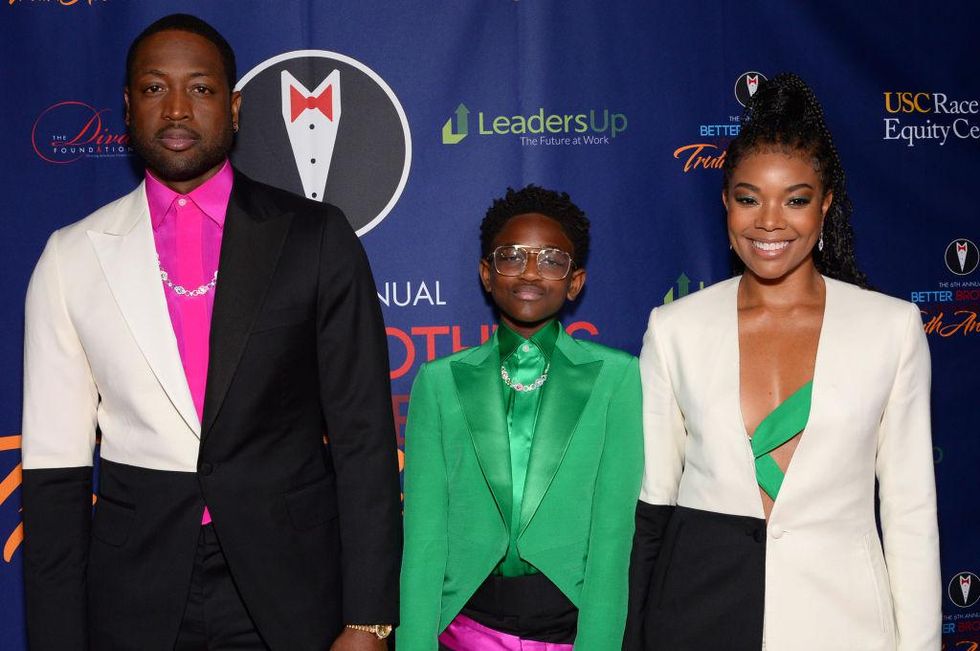 Andrew Toth/Getty Images
But ultimately, Gabrielle just wants her children to be happy--no matter if you agree with them or not. And she's doing so through the lens of the 'Shady Baby' herself, Ms. Kaavia.
"It's not about creating an image of perfection and these glossy perfect photos, it's just capturing her essence, and the main takeaway is she's free. She's free to be this amazing, dynamic, shady at times, loving at times, funny at times, Black little girl when the world has been not so kind to Black girls and women. So for so many people, she's just straight up freedom and what it can be like."
Watch the full interview here:
Are you a member of our insiders squad? Join us in the xoTribe Members Community today!

Featured image by Gabrielle Union-Wade/Instagram