---
Money doesn't grow on trees and generational wealth isn't built overnight but after being catapulted into the spotlight and becoming a millionaire at only 20-years-old, this is a lesson that Kelly Rowland says that she had to learn the hard way.
Blowing a bag is all good until you start spending more than you save and in a recent interview with her pastor on YouTube Live, the "Coffee" singer opened up about how a lifestyle flex gone wrong almost caused her to lose everything. Kelly revealed:
"Even going through my own time where there was a lot of–no one will believe this and it'll actually be the first time I talk about it–where I almost lost everything because I was so busy trying to keep up. Whether it was the look, whether it was the wardrobe, whether it was the car, whether it was the place, whether it was the–you know what I mean? All that silliness."
"I was 'rich broke,' and I will never forget having this moment … I called my best friend and I said, 'I just don't know what to do.'"
In a previous interview with InStyle, the singer explained that although she was advised to invest early-on in her career, she was focused on spending a coin on the things that would give her immediate satisfaction:
"I remember so many people telling me that I needed to save my money and invest — but I didn't listen. When I got one of my first paychecks, I went to the grocery store and bought almost everything that my mom used to tell me was too expensive. I bought all of that shit, had a party at my house, and everybody ate up everything. I'll never forget it, because it was fun and it was something I was able to fund myself."
The singer explained that because she secured so many bags at such a young age, she made a number of uninformed decisions that in hindsight, she can now see were superfluous AF.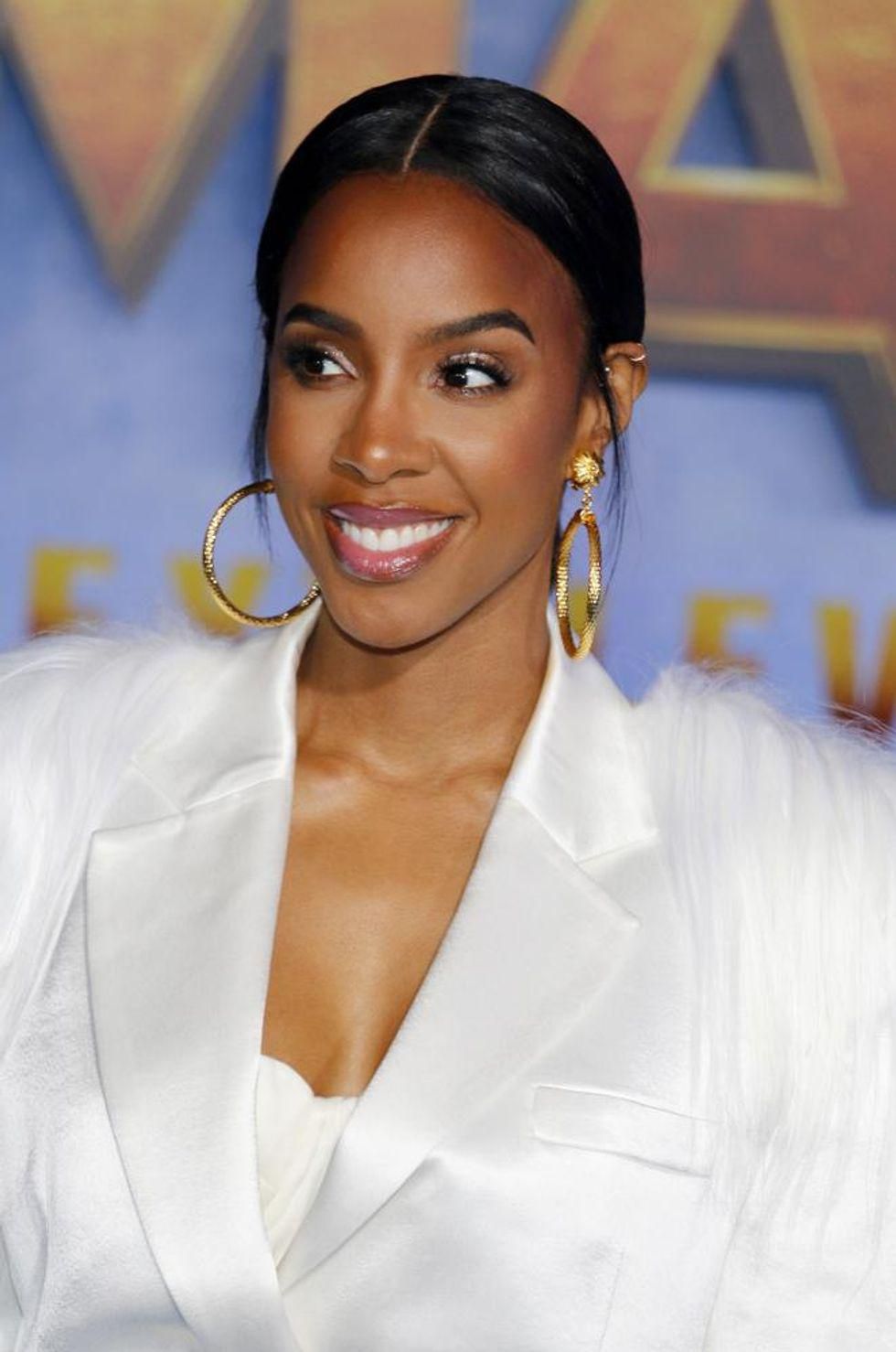 Tinseltown / Shutterstock.com
"I was a millionaire by the age of 20. It's insane when you think about a 20-year-old having all this money and not knowing what the eff do do with it. When it was time for the big purchase, I bought myself a house that was way too big. I was, like, 21 years old with five bedrooms and 5,000 square feet to myself. I was way too young to buy a home like that."
In the interview, Kelly also recalled the time she spent $30,000 in 30 minutes on an impromptu shopping trip and I cannot relate:
"I lost my mind—when it came to extra hair, fashion, I had to have everything. I remember just going completely nuts on trips to Paris and Italy, blowing like 30 grand in 30 minutes at Bergdorf Goodman. It was ridiculous. Eventually, I started to realize that my AmEx bill was really, really high and I needed to chill out."
To see Kelly's full interview with Pastor Erwin McManus on how Kelly switched up her spending habits and got her financial health all the way together, click below!
TEAM NIGHT | A Conversation with Kelly Rowland & Erwin McManuswww.youtube.com
Featured image by Tinseltown / Shutterstock.com