When Ngozi Opara Sea started Heatfree Hair almost a decade ago, curly and kinky extensions weren't the norm on the market as they seem to be today, especially if you wanted those textures in quality human hair. Beauty supply stores mainly sold synthetic curly hair, and there was a surge of renewal for women who were just beginning to embrace natural styles, taking to YouTube to experiment with new techniques and styles.
---
"I just knew there was a market out there for women who were going natural, who were big chopping, and who wanted more human hair options for extensions, so that's where Heatfree Hair came in."
Trained as a stylist, she even went as far as traveling to China to see, first-hand, the whole process of manufacturing and shipping hair, and she meticulously came up with the right formula for wigs and extensions to match the beautiful coifs of a client base she was sure would love it.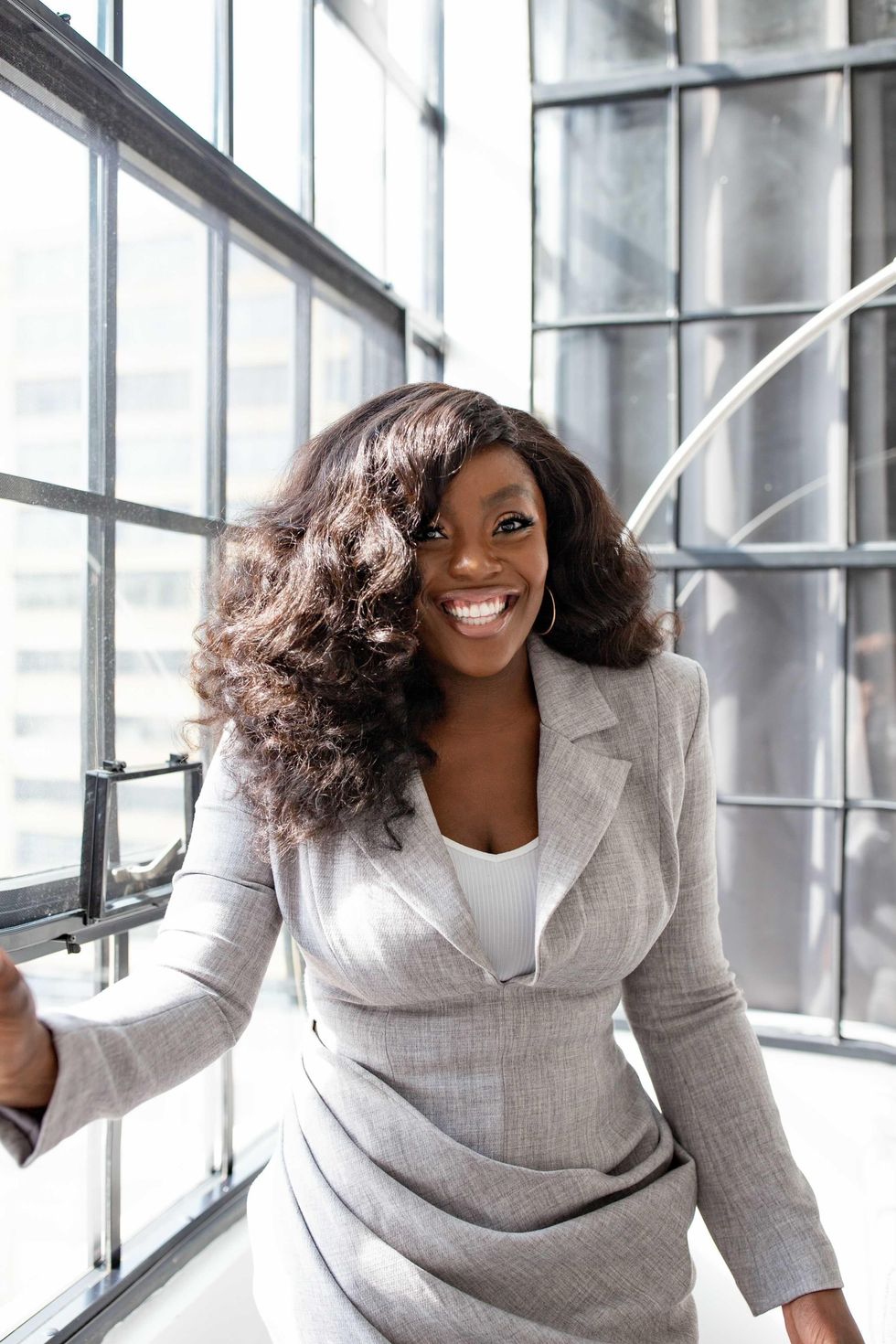 Image courtesy of Ngozi Opara Sea
Today, Ngozi heads a multimillion-dollar empire that includes the Heat Free Factory, which runs exclusively to manufacture the company's line of products. Customers can get closures, wigs, wefted tracks, clip-ins, and ponytails in textures that range from 3B to 4C. The company ensures you're getting 100 percent virgin hair that can be dyed and styled just as if it were growing out of your scalp, and the versatility is very evident, with options that can go from blow-outs, to twist-outs, to wash-and-gos, to kinky twists, to Afros, and back.
Well, we still can't ignore the fact that the market has also changed tremendously. There are now hundreds, if not thousands, of online vendors selling curly extensions, and so many new hair companies are cropping up via Instagram and Amazon. And some brands that once only offered straight and wavy hair have been diversifying, and even beauty supply stores have finally caught up.
The difference with Heatfree Hair is that it continues to stand out, scaling for longevity in the hair space and building an online community of 200,000-plus to boot. With her factory, she's also disrupting by being self-run and self-managed. (Thus, sis is, essentially, the plug, cultivating what her company offers from start to finish versus adding a custom tag on products that were bought from a secondary source or vendor.)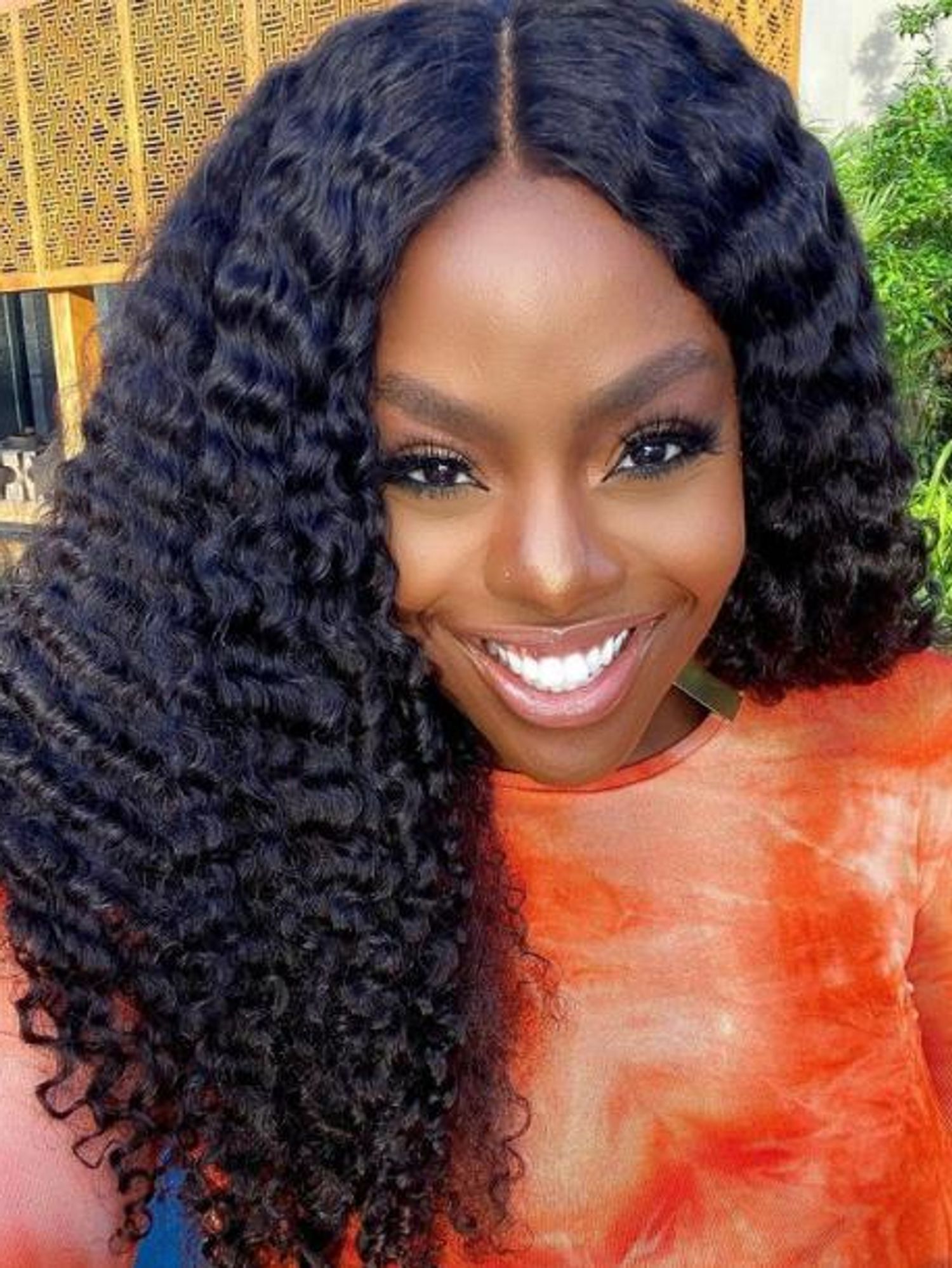 Image courtesy of Ngozi Opara Sea
"We were―and still are―very selective with what we offer our customers, from how the hair is sourced, to the production, to the marketing. We want our customers to truly feel beautiful and purchase hair that they can be proud of spending their money on."
So, the question is: In what is often seen as a saturated market, how can an entrepreneur remain viable and thrive? Let's take a page from Ngozi's journey with these key points for success. (And a plus: These insights can apply to any business or industry):
1. Authenticity dominates every time.
Ngozi and her team are keen on remaining true to the company's goals of providing premium human hair that is responsibly sourced, with an emphasis on premium and proper sourcing. "When you're dealing with human hair, it's important to know exactly where it came from and to be honest about what you're getting, how you're getting it, and the quality. There's a commitment to really be part of that process and to look at what we're choosing to supply women who are going to use our products to style their hair," she added. "We don't really chase trends or what the next person or company is doing. We like to really target what we do and excel at that."
2. Trends can die but great customer service never gets old.
"We have been able to build a good relationship, and the key to that is great customer service," Ngozi said. "It's really been great because the customers we had in those early days are the same customers we have today. Customers No. 1 or No. 50 are still buying from us," Ngozi said. "And having a customer retention rate of above 40 percent just shows the level of customer loyalty we have as a company."
And what does good customer service look like? It's actually asking your customers what they like, what they would like to see in the future, and getting insights on how exactly they use your products. It's also quickly addressing issues, being relatable, and putting customers first in any initiatives or campaigns you choose to do to market your products or services. A good word on a great experience from one customer can lead to many new customers and thus, loyalty ushers in growth.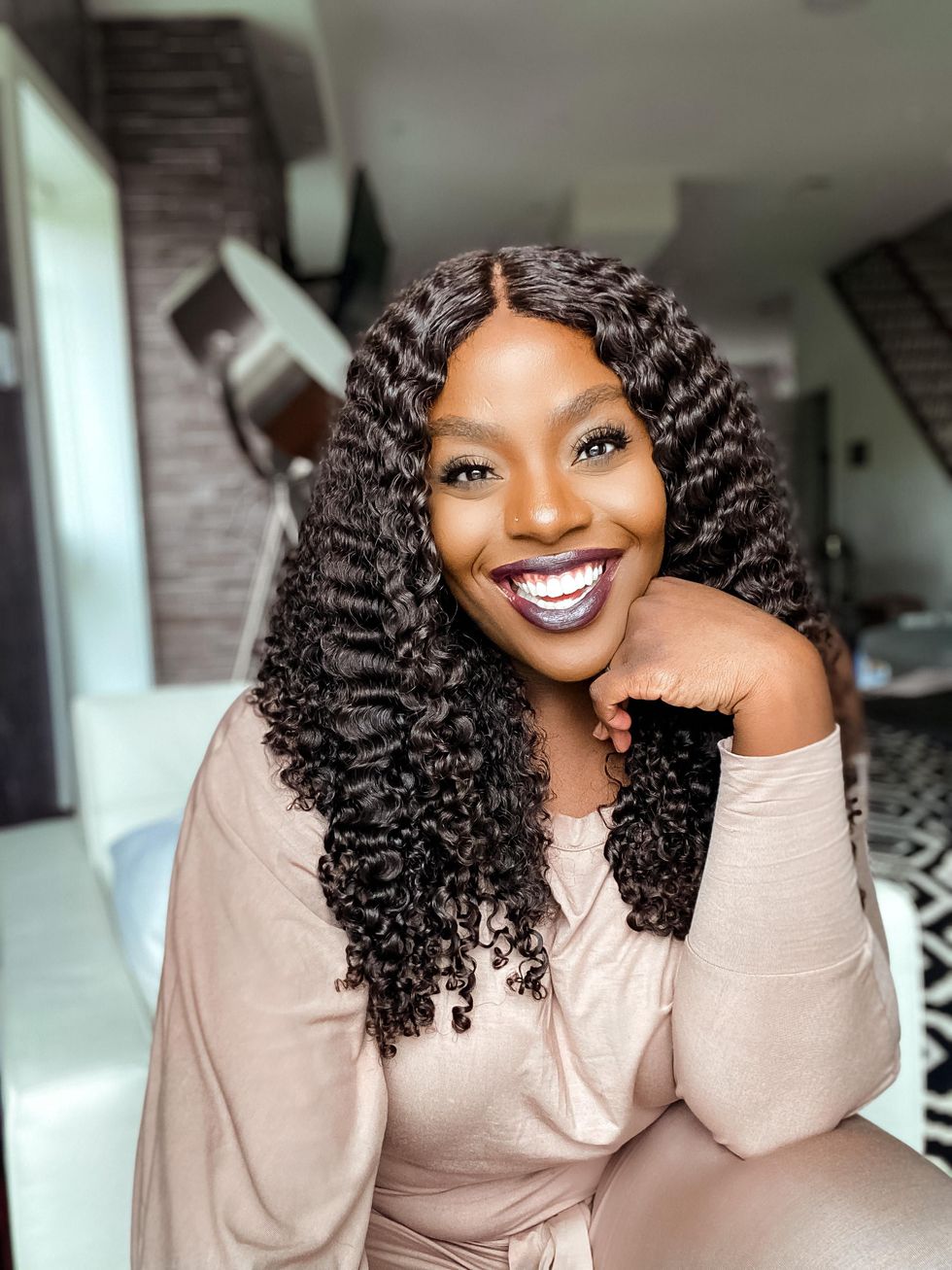 Image courtesy of Ngozi Opara Sea
3. Know when to pivot and diversify what you offer in order to continue to show up for your loyal customers―and ​gain ​new ones.
"With Covid, we had major issues with the manufacturers shutting down. HD lace had become very popular and everyone wanted it, but we couldn't get lace. There was a shortage," Ngozi said of a recent challenge her brand faced. "Well, we decided, hey, let's offer the headband wigs. And they began to sell out! Our customers really loved those, so we're glad we were able to pivot to offer that since we couldn't with the lace wigs."
For Ngozi, it was a matter of thinking of how she could cater to the needs of her customer when her company couldn't offer something else that was in demand. "It's another product part of our line that can be an asset along with, now, the HD lace wigs and closures. Oftentimes it's about timing and reacting in a way, again, that serves the customer."
4. Forward-thinking is key, and having a vision separates a short win from a long-term one.
"Listen, in 2019, we were thinking of 2020 or 2021. We're always trying to get a step or two ahead in terms of what we dream of doing. We like to strategize what we'll offer way ahead of time," Ngozi said. When you have a vision that focuses on the future, you're not so set on duplicating what someone else has done or trying to be a replica of another concept. Having a mindset that looks to the future and seeks to be a trendsetter vs. a follower of trends, is a must.
5. Do your research and build an understanding of the ins and outs of the industry you're in.
"I moved to China and really got to know all about how they made the hair, how the hair was produced, and the whole business behind it. I like to have a hands-on presence in what I'm trying to do," Ngozi said. It's also a great idea to research the ingredients, processes, and other aspects that will contribute to solving a specific problem or meeting a need. For Ngozi, it was always about being able to give women the opportunity to provide extensions and wigs that could be a positive part of growing one's kinks, curls and coils. "We just want women to enjoy the experience, to wear our products throughout every transition of not only their hair but of their lives, and to enjoy!"
Featured image courtesy of Ngozi Opara Sea