There's nothing wrong with having 21 inches of glory flowing in the wind, but, as Coco Chanel is infamously quoted as saying, "A woman who cuts her hair is about to change her life."
---
Stars from Halle Berry to Toni Braxton to Kelis, have changed their lives---and the beauty game---with short manes that made them stand out from the crowd of long diva-weaves of their day. And we all know what a big chop signifies for some women seeking to embrace their natural curls and tap into their own versions of transitions into self-love.
The need for change and expression through a unique creative outlet was no different for Tahira Wright, who founded The Cut Life, celebrating short hair when long weaves and lace fronts seemed to dominate the social media beauty scene. She was then able to turn an online visual playground of buzz cuts, tapered bobs, curly pixies and mohawks into a fab tribe of its own and a full-fledged business.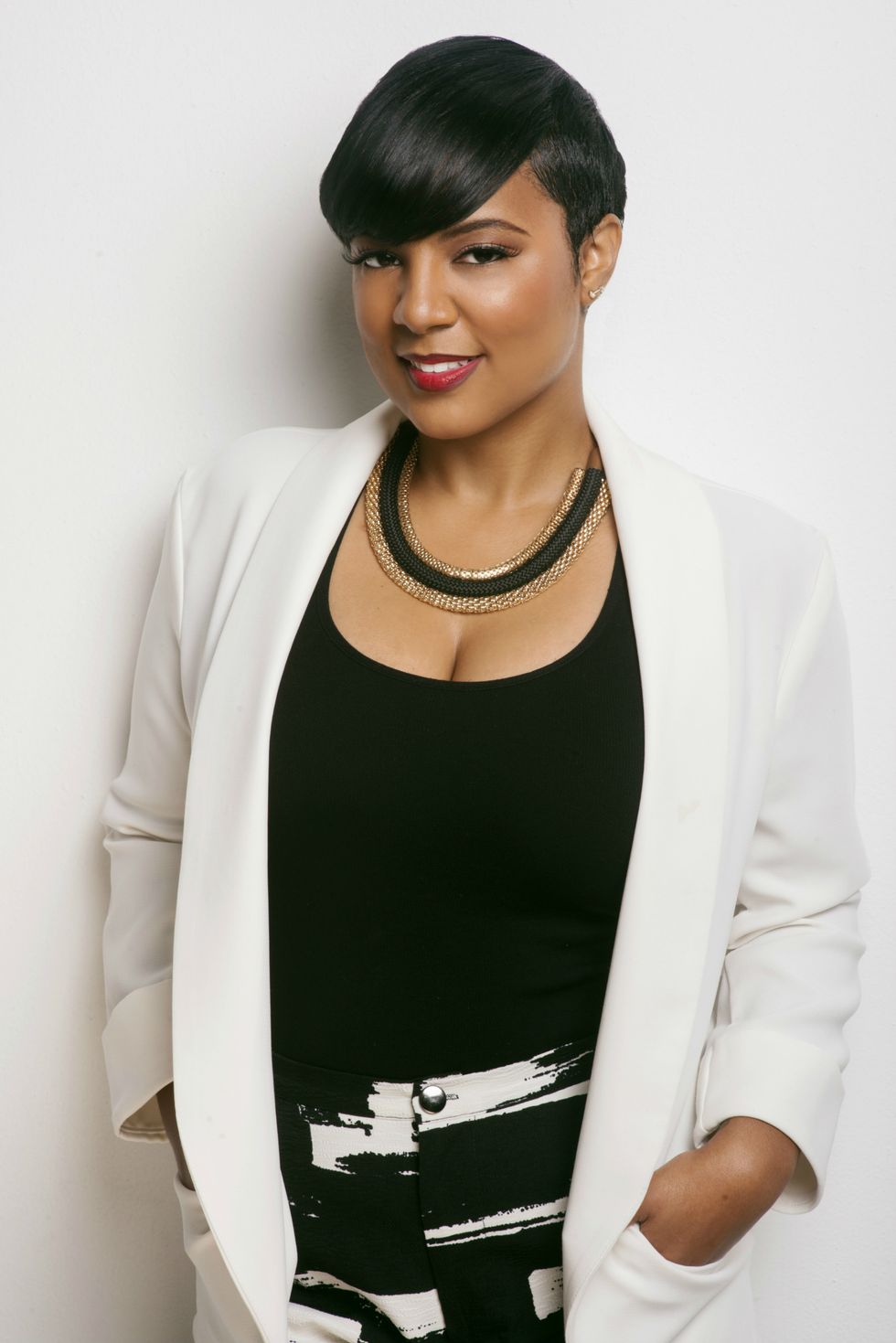 "The idea for The Cut Life was birthed in 2013 based on my personal love of having short hair and seeing little to no sources of inspiration online," Tahira told xoNecole in an exclusive interview. "At the time, I was a publicist in the music and entertainment industry in search of my next entrepreneurial endeavor. The Cut Life was honestly [something] that quickly turned into a business, and here we are five years later!"
Since launching on social, amassing 1.3 million followers on IG alone, Tahira and The Cut Life have expanded into a multimedia powerhouse, partnering with Creme of Nature, Dark & Lovely, Carol's Daughter, Design Essentials, Procter & Gamble's My Black Is Beautiful, and more for lucrative campaigns. There's also a podcast where they talk to experts and professionals on industry trends, hair care, career advancement, and style inspiration. They've hosted curated events for tribes of women who love a good short cut, and they continue to expand their video content and following via YouTube, featuring candid chats with celebrities including Nicole Murphy and how-tos with seasoned stylists.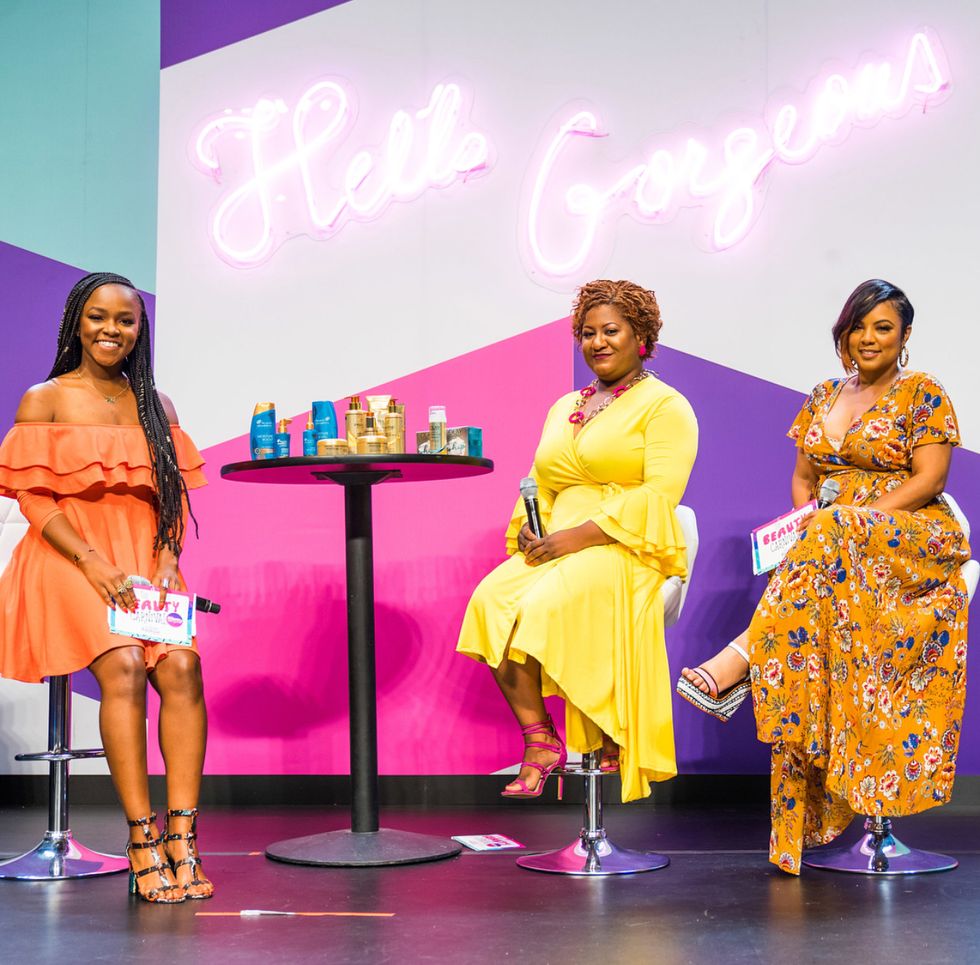 "We're continuing to create quality content and increase opportunities for new revenue streams through our podcast, events, and webinars," Tahira said. "Short hair is trending a lot lately with celebrities that I almost can't keep count. A few of my recent favorites are Teyana Taylor's pixie, Sanaa Lathan's big chop, Niki Murphy is one of the baddest, Lupita's natural tresses, and I still stan for Kelis, Monica, and Jada Pinkett Smith! There's so many!"
Wright has had her own personal hair journey with styles that have been partners in the transitions of her own life. "One of my most memorable experiences was getting blonde highlights in college that completely destroyed my hair. I was used to wearing my hair long but there was no doubt I would have to cut it," she recalled. "My first short haircut was the Halle Berry flip gone wrong, and I hated it. I grew my hair back long and wore it that way for a while until the emergence of Rihanna's 'Good Girl Gone Bad' era. Ursula Stephen, who I adore and who has been featured on our podcast, transformed Rihanna's image with a cut, and it inspired me to cut my hair again. I found a haircut that I absolutely loved and never looked back."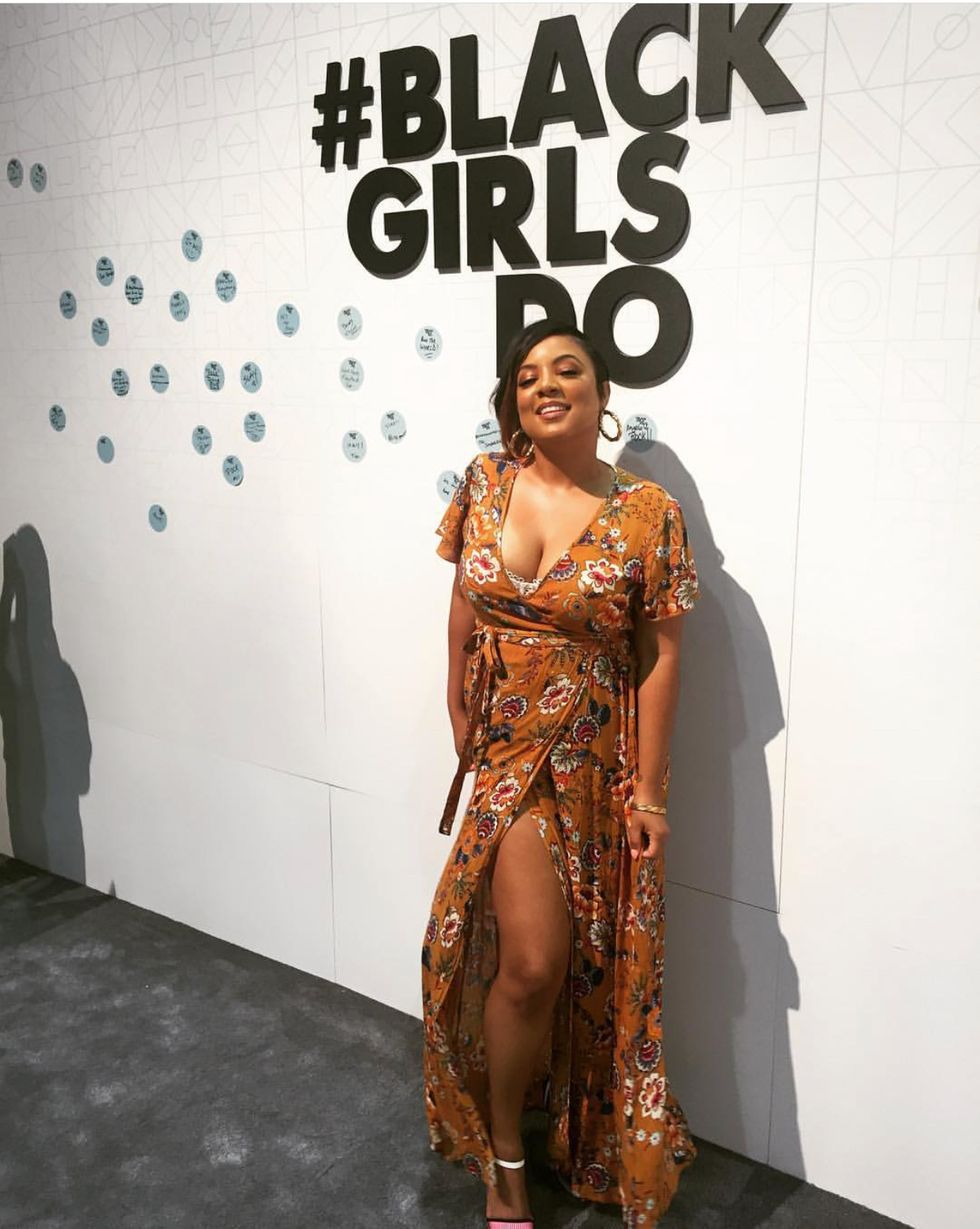 For Wright, short hair represents making a powerful statement with a style that is both versatile and diverse. "The right cut gave me this boost of confidence and sexiness I hadn't experienced before," she added. "To this day, my hair is often a head-turner and a topic of conversation because short hair is still considered going against the norm."
Tahira has a point. Many of us still face a huge level of scrutiny and awe when it comes to making any sorts of changes to our hair, whether it's wearing your natural curls a la Michelle Obama on vacay, shaving it all off in a chic baldie a la Tamar Braxton, or even cutting the style of which many have defined you, like Nia the Light. Some even shun hair transitions---particularly cuts---citing the usual "crowning glory" adages.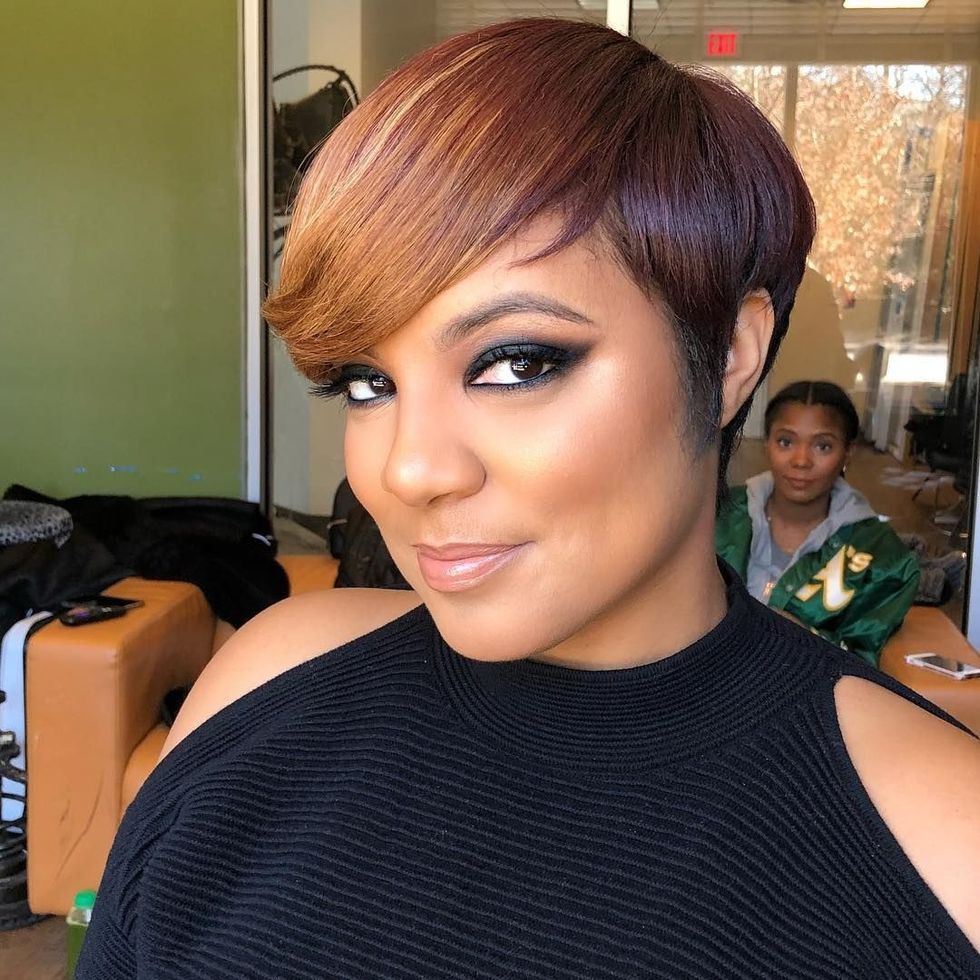 Tahira says there's confidence, individuality, and freedom that comes with rocking a short 'do. "Women, especially black women, love changing their hair often and our site offers a variety of quality content to serve many lifestyles. Many women are on the fence about cutting their hair but we're here to serve as a positive inspiration for people to try something new."
With The Cut Life, Tahira and her team are also showing themselves to be major disruptors, showcasing a community of master cutters and hairstylists and offering a new outlet for up-and-comers and experts alike. She urges other young women who seek to shake up the beauty industry and those who want to monetize their digital platforms to do their research and continue honing their crafts.
"Being of service is the best way to learn the ins and outs of any industry to determine which area is the best fit," Tahira recommended. "Research the current trends in the market and identify a void that needs to be filled. There's no overnight success. Entrepreneurship isn't for the weak and takes a daily commitment to the grind, lessons learned from failures, financial downfalls, and setbacks before you reach a level of success. Lastly, find the joy in the journey. We're always so consumed about the next level that we don't celebrate the daily wins. Taking one step towards your goals each day is still a move forward."
"Entrepreneurship isn't for the weak and takes a daily commitment to the grind, lessons learned from failures, financial downfalls, and setbacks before you reach a level of success."
With so many opportunities coming her way, Tahira says taking the time to determine a good fit, having a great team, and being smart with the coin goes a long way to helping sustain success.
"I've learned that the best collaborations come from working with people who are experts in areas where you fall short. Maya Table is our creative director and is completely skilled in her lane, which helps us to not bump heads and effectively grow the business," Tahira said. "[Also, you have to] be financially responsible. Learn how to make money, save money, and spend money wisely. This is an ongoing process for me, but I've become much more intentional about being financially sound and having attainable financial goals."
Also, focusing on passion and embracing your unique style doesn't hurt either. Tahira has been able to fill a void and cater to a niche audience simply by tapping into her true self and promoting something dear to her heart. "I love the fact that my short hair makes me stand out in a crowd. I'm constantly switching it up and it makes me less worried about what's considered the 'beauty standard' and more focused on what I like and what makes me feel like my best self. Confidence starts from within and how you love and take care of yourself first."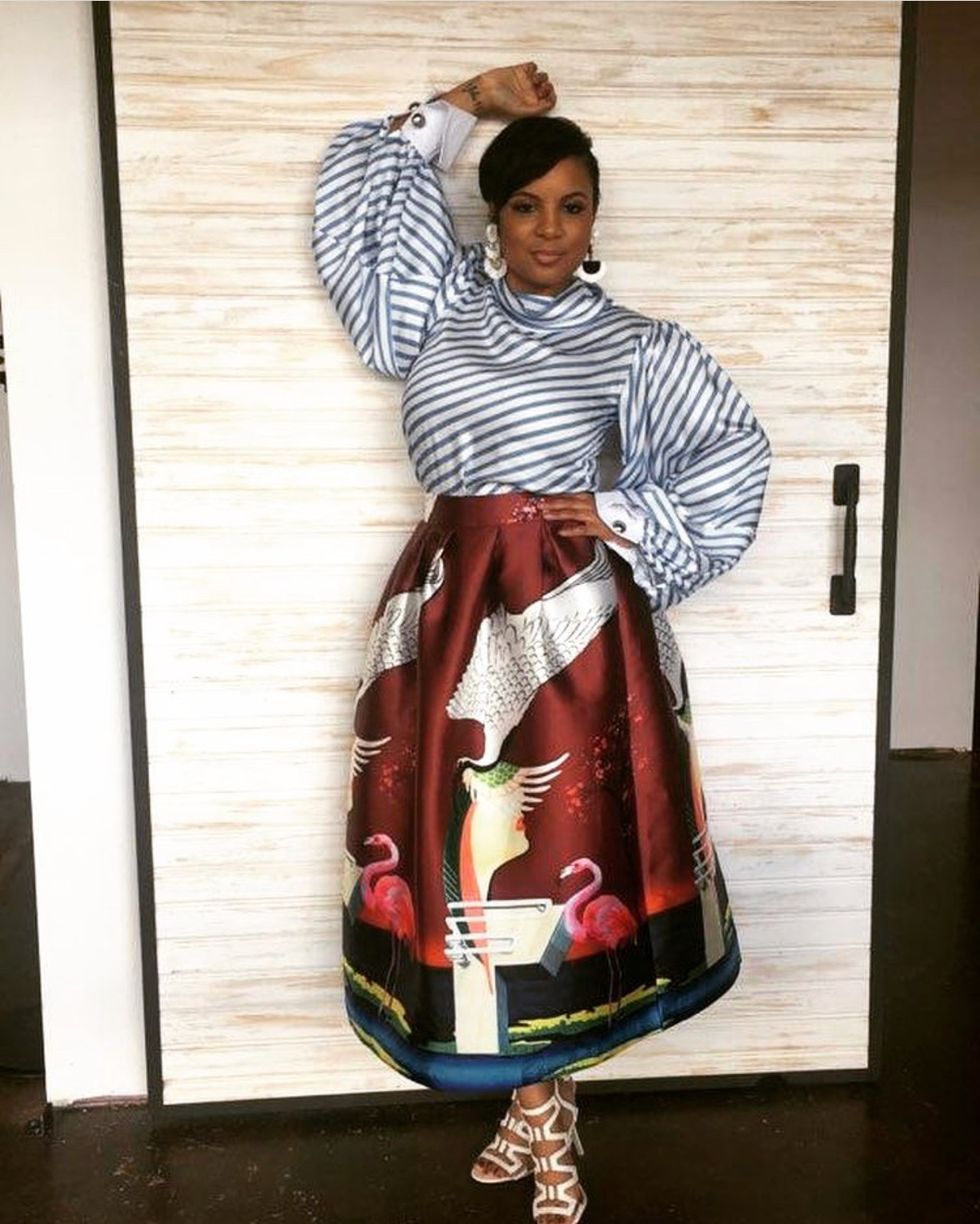 "Confidence starts from within and how you love and take care of yourself first."
"Eating healthy, working out, getting my hair and nails done, wearing what looks good on me, and not focusing too much on trends is what's best for me and my overall self-esteem. We all have our insecurities, but I stay prayed up and confident in knowing what God has for me is for me. I'm divinely and uniquely made. There's only one Tahira, no carbon copies."
To keep up with Tahira, follow her on Instagram. And be sure to also check out her fab brand The Cut Life.