Tonight, BET celebrated 30+ years of Soul Train with a soul-full star-studded awards show.
---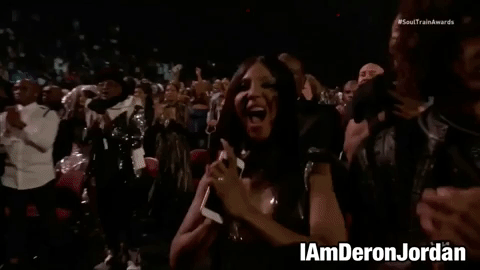 Some of the greatest voices on earth came together under one roof to pay homage to soul and R&B legends, such as the legend herself Ms. Toni Braxton. We got to sit back and watch Toni be paid homage to by musical talents Luke James, Jessie J, and Ro James singing some of her chart-topping hits. Even better, we got to watch Toni & Tamar serve us absolute #sistergoals.
As Tamar performed "Blind," we watched as Toni and the rest of the Braxton family cheered her on. Toni, who always refers to Tamar as her baby, was literally jumping for joy as she watched her baby sister belt out high notes just like big sis. During her tribute performance, Toni, the legend herself, as Tamar often reminds her, ran into the crowd to let her baby sister join in on her moment, singing some of the hook to her number hit "He Wasn't Man Enough." Toni and Tamar are absolutely #sistergoals when it comes to being down for one another through thick and thin and slaying all the while.
We've watched Tamar and Toni's relationship play out for five seasons on Braxton Family Values for years now. They exemplify how imperfect sister relationships can be but also how unbreakable and irreplaceable that kind of bond can be.
Here's what we can learn from Toni & Tamar's magical #sistermoments at the 2017 Soul Train Awards.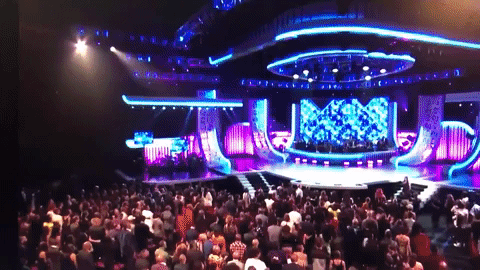 Older Sister-Younger Sister Bonds Are Unbreakable
Much like mother-daughter bonds, the bond between a younger and older sister are strong as heck. You may not always agree with one another but you've got her back no matter what.
There's Room For More Than One Star In The Family
Sharing the spotlight isn't always an easy thing to do but when it's your sister, you can be nothing but proud as hell from your big or little sis. Sisters that slay together, stay together.

Your Sisters Are Your Best Friends & Your Number One Fans
No matter how many temporary friends (or foes) may walk in and out of your life, your sister is always there no matter what. She'll ride out with you to the very end and be in the crowd cheering along the way.
As if we didn't love them for the amazing women they are individually, they give us even more life when they are together.
Watch the performances below:
Tamar Braxton performs "Blind"