We all have minor insecurities that make us feel inferior in some way, shape, or form. No matter how much praise or fame we acquire, our tiny imperfections always tend to take center stage. There are women who think that their self-image will change by gaining or losing weight, or maybe just fixing that one flaw about them that they can't seem to ignore, but the truth is, beauty starts from within.
---
Body dysmorphia is a psychological illness that causes a person to obsess about a minor or imagined physical imperfection that can cause extreme emotional distress, anxiety, and depression and affects roughly 200,000 people every year. In the age of social media, where our entire lives are dictated by appearances, it's understandable that more and more people would shift their focus to their flaws, but body dysmorphia had been an issue among black women long before now.
Tamar Braxton recently shared a picture from the 90's and revealed her own experience with the illness. She said:

"There is nothing like going to your Parents house and finding old 1996 HORRIBLE pictures of yourself!! Can you believe I thought I was FAT??!? (I'd sure like to be that size now lord) this was back in the day when I shot the "so many ways" video with my then skinner sisters @trinabraxton1 @itowandabraxton❤️"
celebrityinsider.org
The Braxton Family Values star said that she had begun developing her physical insecurities when she was 11 and had a disheartening conversation with an industry professional.

"it's so funny how you see yourself then,and how it parallels to now. (🙋🏽♀️ confession) I STILL struggle with body dysmorphia to THIS DAY all because a record executive told me I was too fat at 11 to be more of a "commercial " artist.. only to end up having BIG R&B hits TODAY!!!"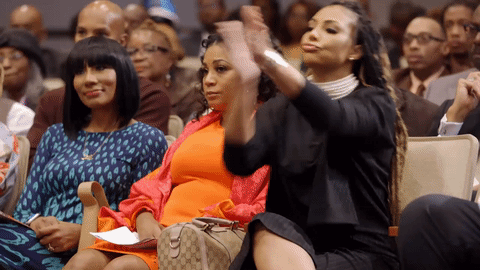 Tamar didn't share exactly how she overcame her negative self-image, but I think I have an idea.

I was always a fairly chunky child, and a pretty "thick" adolescent. I hit puberty at an early age so I was the kid in class who had to start wearing a bra in the 3rd grade. I developed a negative self-image of myself that carried on into my high school years, when I was diagnosed with gallbladder stones and had to have a surgery that left me nearly 30 to 40 pounds lighter. Despite my dramatic weight loss, I was obsessive about the size of my breasts and the irrational need to shed even more pounds.
Since college, my weight has fluctuated. When I gained an addiction to prescription pills, I weighed less than I had in high school and still wasn't happy. It was then that I realized it didn't matter what I looked like, because I was never really happy with me. I still suffer from a number of insecurities, but had to understand that underneath everything physical, I had to love me first.
No matter what you change about yourself, until you can truly find happiness in your own skin, you will never feel beautiful.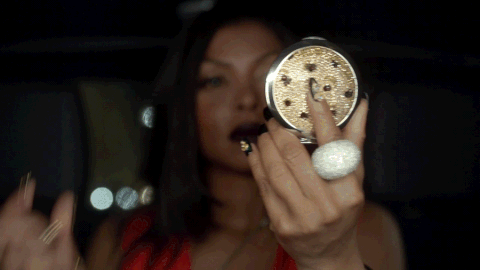 This year, 1 in 50 people will experience dysmorphia and you are not immune. Tamar is proof that black women suffer from body dysmorphia too, and if you feel like it's time to find help, you can check here for resources and tips on how to manage your illness.

Featured image via Tamar Braxton/Instagram