---
Believe it or not, sex is one of the ways I practice self-care. I personally believe that along with our spiritual rituals, it's important to make sure our bodies are feeling uplifted and elevated too. There's something about a good orgasm that releases my stress and allows my body to fully experience every stroke and gut-tingling feeling.
I believe that the vibe of sex in the morning is completely different than at night. At night, sex gives me everything I need to unwind from a long day and puts me right to sleep, but morning sex gives me a little extra mmph. Occasionally, I would opt out of my cup of coffee or tea, and enjoy the D instead. Don't get me wrong, you can get it in at any time, but let me put you on to a few benefits of squeezing in a quickie before the start of your day: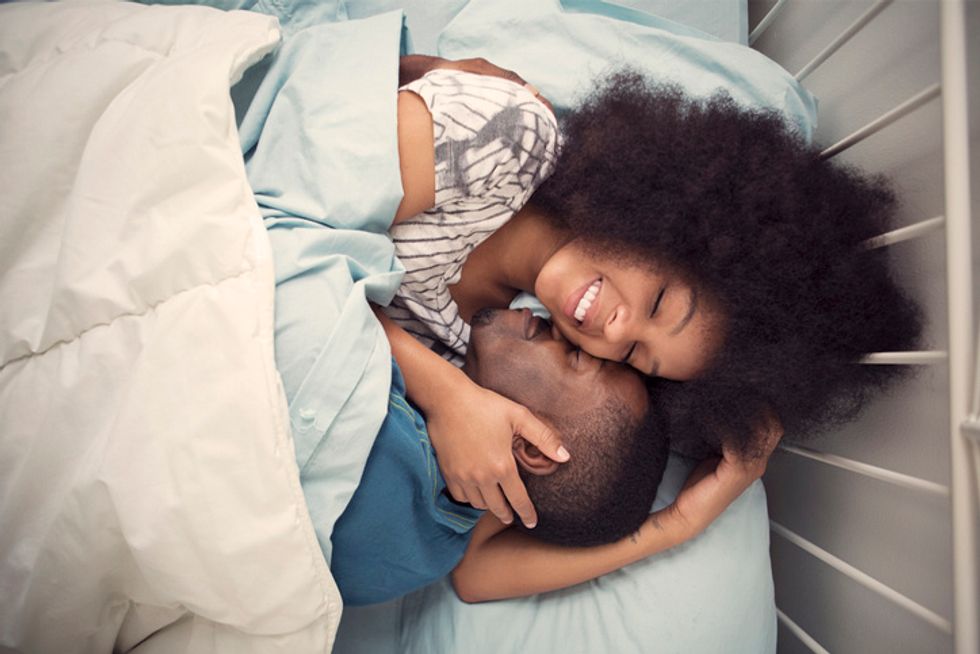 Getty Images
You Tend To Be In A Better Mood After.
Assuming your partner knows how to get you off, sex tends to put you in a way better mood. After sex, I get this smile and afterglow that would make you think I just been touched by the holy ghost. Whenever we have sex, we tend to release a variety of chemicals, like epinephrine (adrenaline) and dopamine (the feel-good chemical) for example. When dopamine is released, it causes the same type of pleasure and happiness as listening to your favorite song or receiving good news.
I believe how you start your morning impacts the rest of your day, so why not start off in the best possible mood?
It Gives You An Extra Energy Boost.
Sex can give you an even better boost energy boost in the morning. The more exercise you do, the more it increases your energy. Studies have shown you can burn up to 144 calories per half hour of sex, so I'll let you determine how many calories you have time to burn in the morning. Certain positions allow you to burn more calories than others. Cowgirl position is ideal, but a few of my favorites are the squatting cowgirl, the planted cowgirl, and missionary with my legs all the way up.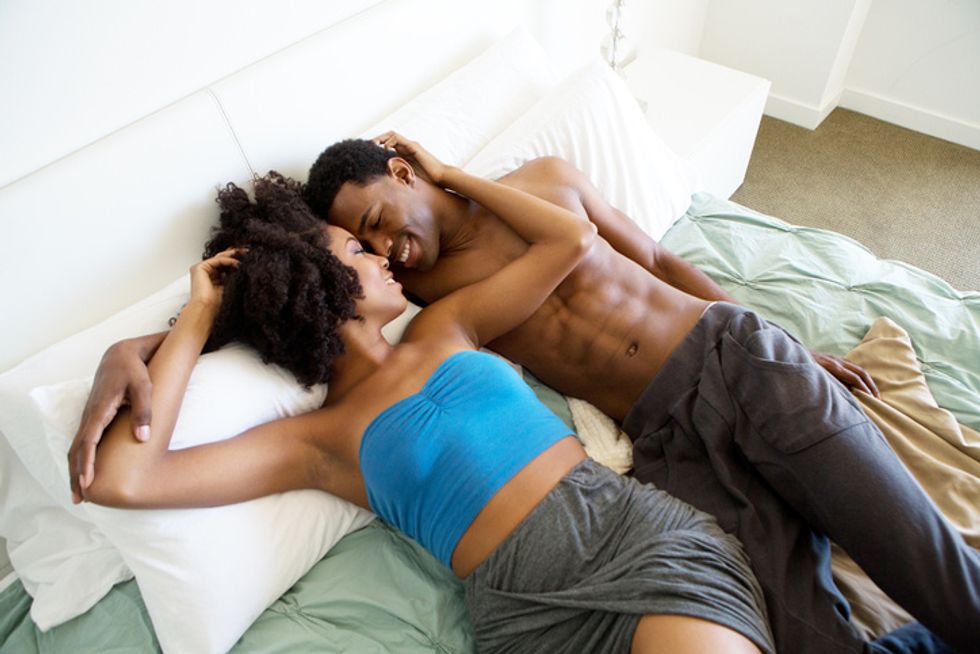 Getty Images
It Boosts Confidence Levels.
When it comes to sex, we all take turns being the pleaser and it has its benefits. The feeling of completely satisfying your partner and making him/her orgasm is a huge confidence booster. I can't lie, I feel really good hearing every "damn" and "oh shit" and honestly it makes me want to get nastier and more adventurous. If done with the right person, sex can also make you forget all of your insecurities, the things that we may fuss about like being desired, wanted, valued, and catered to, and it feels good.
You deserve to wake up every day feeling like your best self and if a quickie helps then do you, girl!
We all know that the way we start our morning impacts the way the rest of our day will go so if being on top helps me feel on top, then I'm down. Even if it's not something you can see yourself doing every day, start during the weekend and explore the different ways to increase your energy to start your day on a high note.
Featured image by Getty Images.