If I were asked to sum up sex in two words, I'd have to say: doggy style. It's the good, the bad, and the nasty. The sex position is legendary due to its ability to hit all the right spots. Doggy style is an all access pass to pleasure and the gift that keeps on giving, allowing even the most modest of folks to embrace their super freak.
---
Doggy style is as vanilla as missionary sex in the regard that it's easy to execute. But it also has the flare of rocky road, as it gives you the capacity for hair pulling, ass smacking, long-deep dick downs, and extra clitoral stimulation. Oh, and we must not forget, the ability to throw that ass as quick as he can catch it.
Plus, for someone who has qualms about being on top. The doggy style position is the perfect compromise for both parties, as it ensures that I'm putting in a little somethin' somethin' myself.
It's a diverse position, especially because within that one position there are a million other variations to be executed.
I know. I know. The old saying begs the question "why fix what isn't broken?" — so I won't. But, I will give you the best doggy style sex positions that allow you to get in tune with your more animalistic side and are just as wild.
I don't know about you, but playing with balls is easily one of my favorite pastimes.
Either way, I'm sure you can see the fun in adding a stability ball to the dog house, and worst case, you can thank me for no other reason other than the fact that you finally put that stability ball that you bought last New Year to use.
Here's how it works: lie across your stability ball, planting your hands and feet on the ground. Your feet should be shoulder width apart. If balancing is not your forte, there are a few modification options such as putting the ball against a piece of furniture or putting the weight in your feet, by simply rolling back on the ball.
Your partner will only need to hold onto your waist and ensure that you have all the balance you need.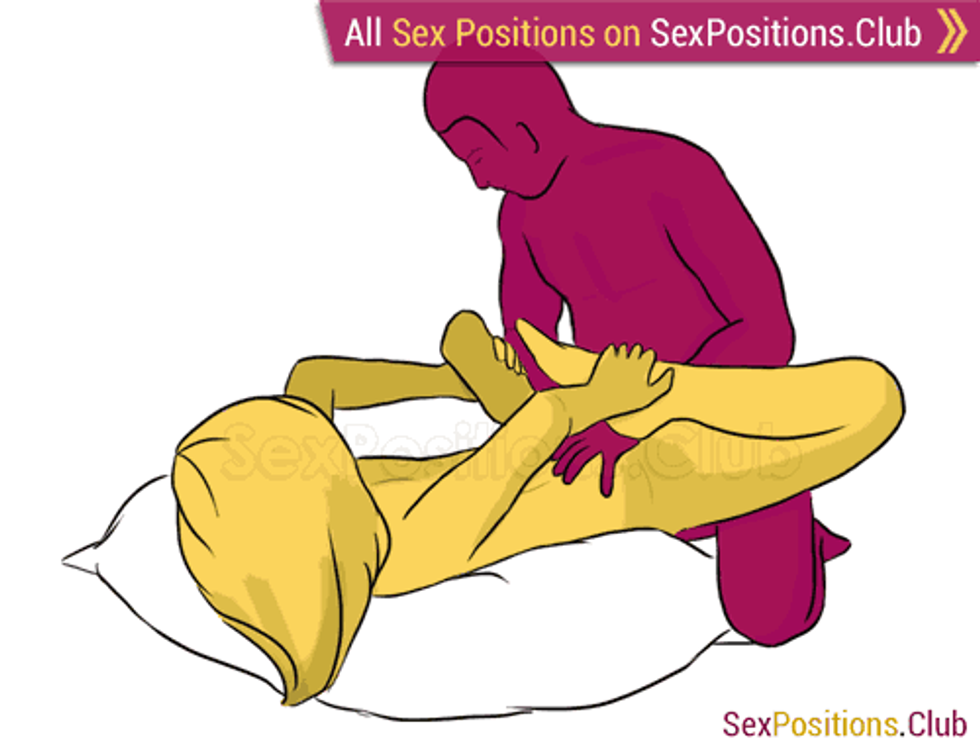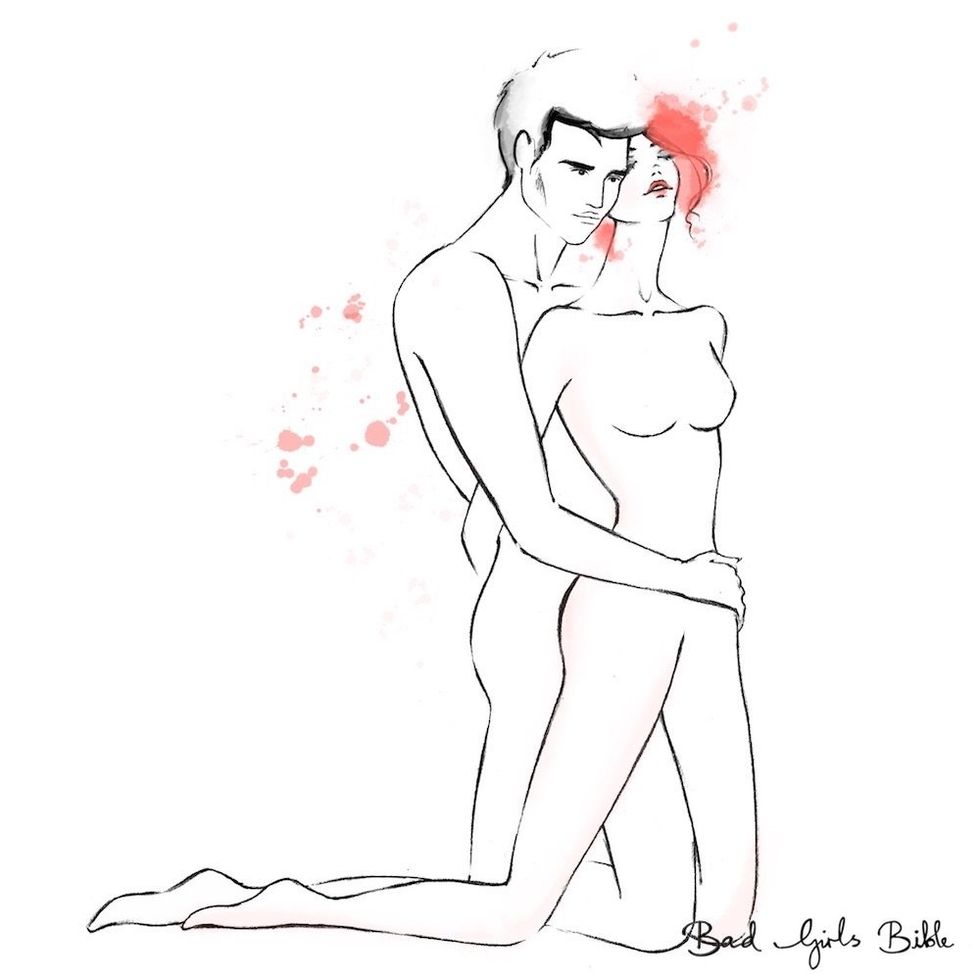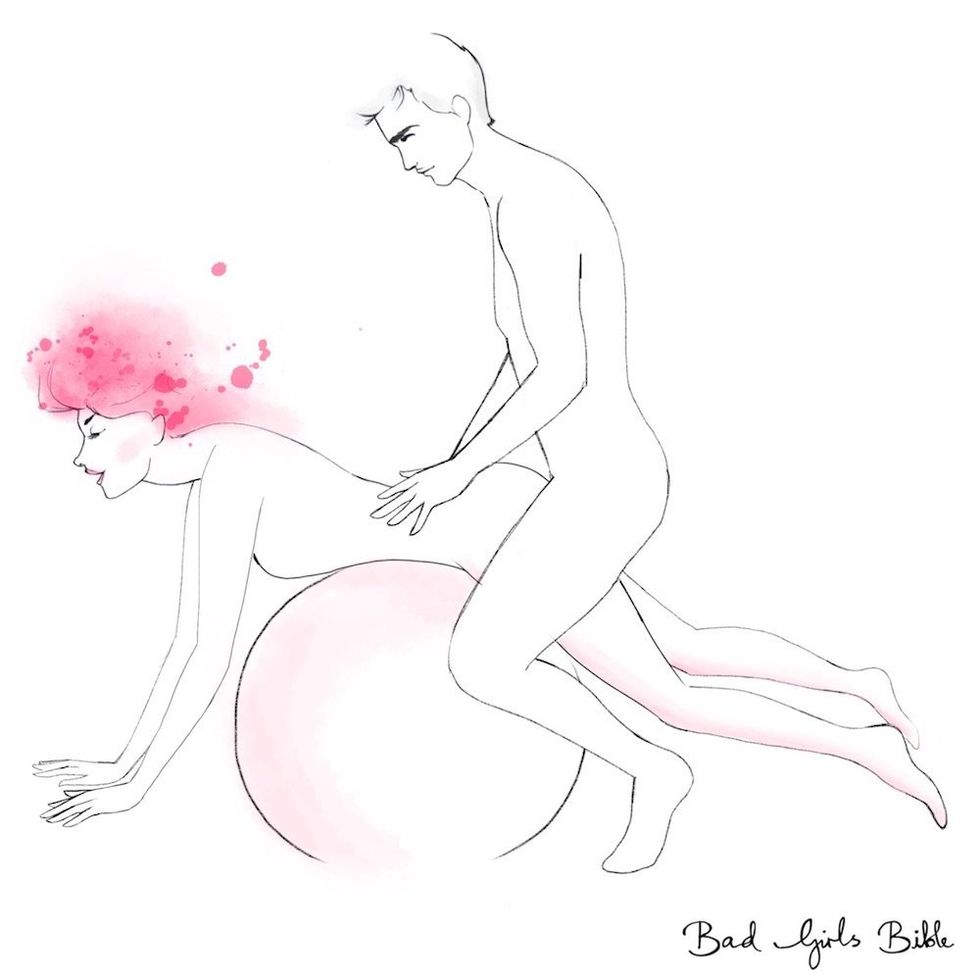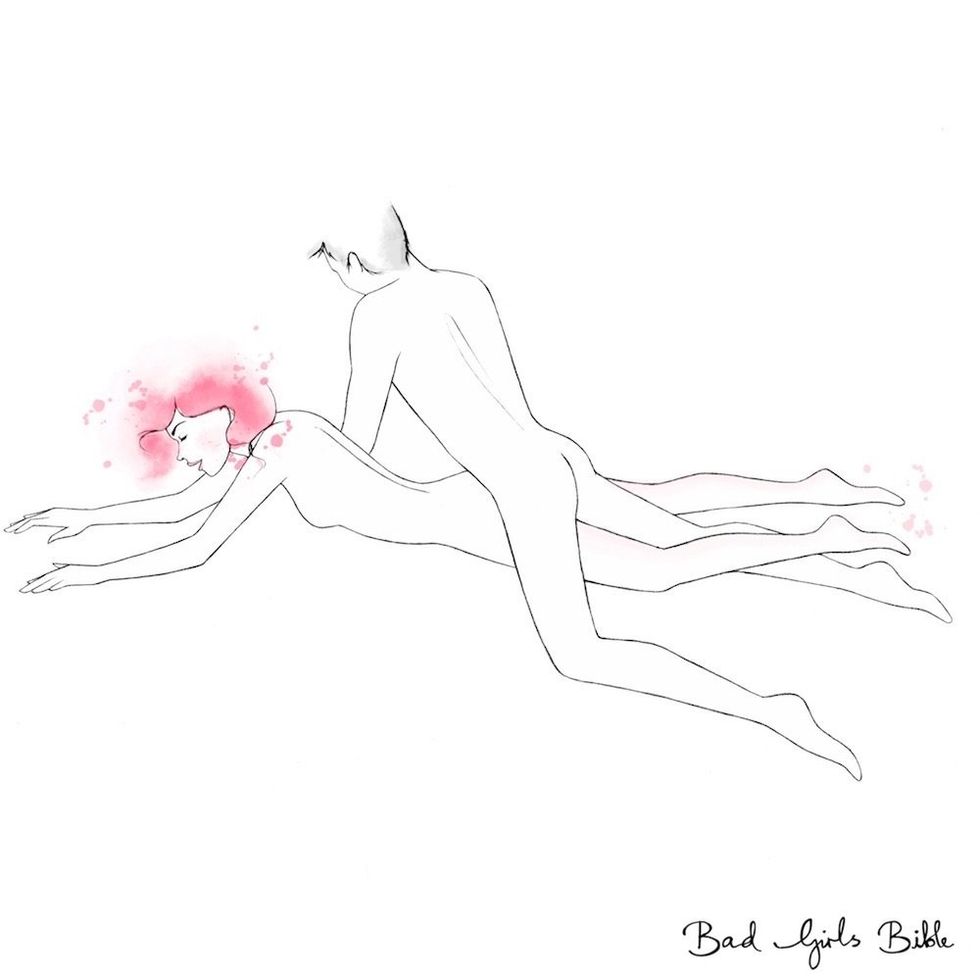 Featured image by Shutterstock