One of my favorite aspects of being a Black woman is the dedication to our ever-changing hair. Forever testing the bounds, we love staying a step ahead while placing no limits on what we can do with a lot of texture and a little imagination. Our hair is a lifestyle and the art of being a Black woman includes our diverse range of looks we can pull off from one week to the next. Whether a sleek pony or beachy body waves, we can literally pull off anything we set our mind to.
---
During the summer, there are quite a few looks I try to squeeze in before the warm weather starts to cool off. It's hard to resist the temptation of a blunt cut or long bob to keep hair off our neck and shoulders for a super chic and easy look. If not a drastic cut then maybe extra length and volume with soft beachy waves that I can easily maintain for an effortless style. If I'm not experimenting with cuts or lengths of my hair, then I'm experimenting with brighter hair tones and colors that come alive with the light of the brighter beaming sun. Whichever hairstyle I'm wearing for the moment, there always seems to be certain styles that I tend to gravitate towards at certain times of the year.
Like everything else within the beauty world, hair has trends and this season is all about blunt bold cuts and effortless hair. To get a better idea of what women are asking for, I reached out to the California-based owners of DreamGirls Fine Hair Imports & Salon for hair tips and inspiration on the top hair trends of summer.
Meet the Experts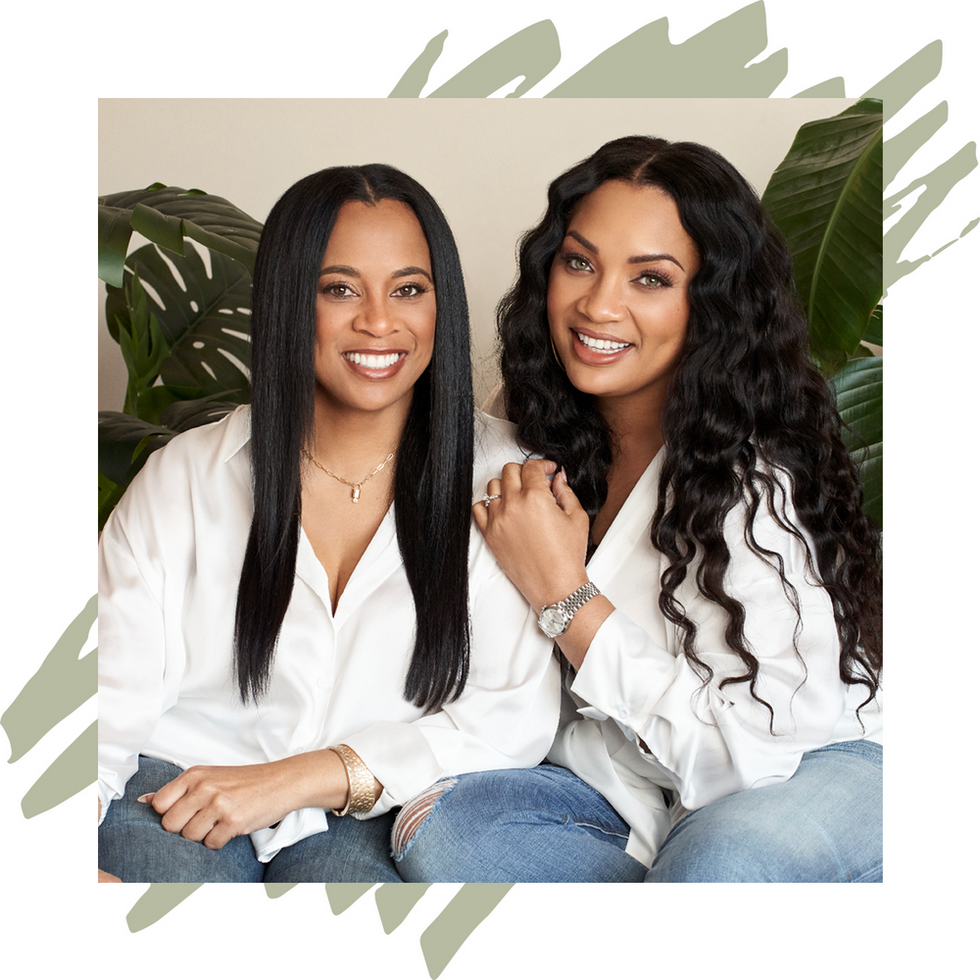 DreamGirls co-founders, Tonya Thompson and Sharie Wilson.
Sisters, Entrepreneurs, Healthy Hair Experts
1. Beach Waves
"We highly recommend wearing a protective weave style to promote healthy hair growth, and to give your hair a break from everyday wear and tear. The summer is a great time to wear protective styles like weaves, especially since we are outdoors exposing our hair to the sun and elements like chlorine and salt water," Tonya and Sharie explain. "Beach waves are great if you wish to have a longer style, which can easily be done with no heat, twisting your hair back and securing it with a bonnet before you go to bed at night, and then letting it loose in the morning to reveal loose waves."
2. Classic Curls
You can never go wrong wearing big bold curls. One of my all-time favorite looks for summer, this is one of my go-to looks especially when during high temperatures. I love that curls are hassle-free and able to withstand the elements without the use of heating tools. Using a moisturizing spray, a long tooth comb/pick and a banana bun at night wrapped with a silk scarf can uphold your curls for weeks. "Simple classic curls are one of the top three styles requested by clients during the summer," states the styling duo Tonya and Sharie.
3. Lob
Lob is short for "long bob." A bob, but longer, hitting somewhere between your ear level and chin, the lob can land as far as your shoulders or somewhere in between. I love this edgy style, especially when adding brown or blonde highlights for an even bolder eye-catching look. Tonya and Sharie add, "Classic cuts that re-emerge every summer are textured lobs and choppy bobs. These looks allow you to quickly style, in addition to being classic looks that never make you look dated."
4. Blunt Cut
The classic bob is still a go-to look however this year they've gotten even shorter, giving even more of a summer appeal. Tonya and Sharie state, "We recommend short [hair] cuts that are off your back and easy to quickly style."
Featured image courtesy of Dime Jones/xoNecole