---
At every stage of her career, Gabrielle Union has adorned beautiful hairstyles– from protective styles to edgy bobs. That's why when she announced the launch of her hair care line Flawless by Gabrielle Union in 2017, it seemed like a natural move. The 10-product collection was a hit at Ulta Beauty, and all seemed well. But behind the scenes, Union was dealing with personal struggles. In several recent interviews, the actress and entrepreneur shared that during that time she began experiencing hair loss due to multiple rounds of IVF, and was pressured by her white hair care brand investors to promote a product she wasn't satisfied with.
After taking three years to reimagine the brand, Flawless is officially back and better than ever. This time around, Union teamed up with her longtime hairstylist and friend Larry Sims. Together, the duo worked to create a new and improved line that offered textured-hair friendly formulas at an affordable price point (FYI: everything is $10 or less).
During my most recent wash day, I had the chance to try four of the staple products from the Flawless collection. Ahead, I'm sharing my honest thoughts on how they worked on my curls.
My Flawless By Gabrielle Union Haircare Review
Hydrating Detangling Hair Shampoo
First up, the Hydrating Detangling Hair Shampoo. For me, the perfect shampoo is one that cleanses all of the build-up from my hair and scalp without drying it out. This one did just that. When I applied it to my hair, it created a luxurious lather and as I worked it throughout my hair and scalp, the shampoo made detangling my hair a breeze The shampoo is formulated with a potent blend of oils and butters–including Coconut Oil, Shea Butter, Passionfruit Seed Oil, Rice Oil Complex, Acai Palm Oil, Moringa Seed Oil, and Brazilian Bacuri Butter–so my hair felt intensely hydrated and super soft after rinsing it out.
Hydrating Co-Wash Cleansing Hair Conditioner
I followed up with the Hydrating Co-Wash Cleansing Hair Conditioner. The conditioner has a thick, creamy texture so I knew immediately it was going to envelop my hair in a cloud of moisture. It is infused with tons of hair-loving ingredients like Castor Seed Oil and Acai Palm Oil, and together they work to nourish the hair. Per the instructions, I massaged it into my hair from root to ends for five minutes. When I washed it out, my curls were so juicy and full of moisture. I can honestly say Gabby and Larry did their thing with this conditioner.
Detangling Leave-in Hair Conditioner
Flawless' Detangling Leave-in Hair Conditioner is my favorite product out of the four that I've tried from the line–hands down. After I hopped out the shower and squeezed out excess water from my hair using a cotton t-shirt, I sprayed the leave-in conditioner liberally all over my head. It instantly soaked into my strands and added more moisture into my curls. When my hair fully dried, I was left with curls that were incredibly soft and bouncy. This leave-in conditioner spray also doubles as a great hair refresher. I've loved using this post-wash day to rehydrate my curls and make them pop.
Defining Curl Hair Cream
I finished things off with the Defining Curl Hair Cream. Upon opening the jar, I was immediately greeted by a fresh and subtly sweet scent. I worked the product into each section of my hair, making sure to distribute an even amount to each area. After letting my hair air dry, I noticed that the cream provided my curls with noticeable definition and reduced frizz. My one complaint: the cream left a bit of an oily residue on my hair after use.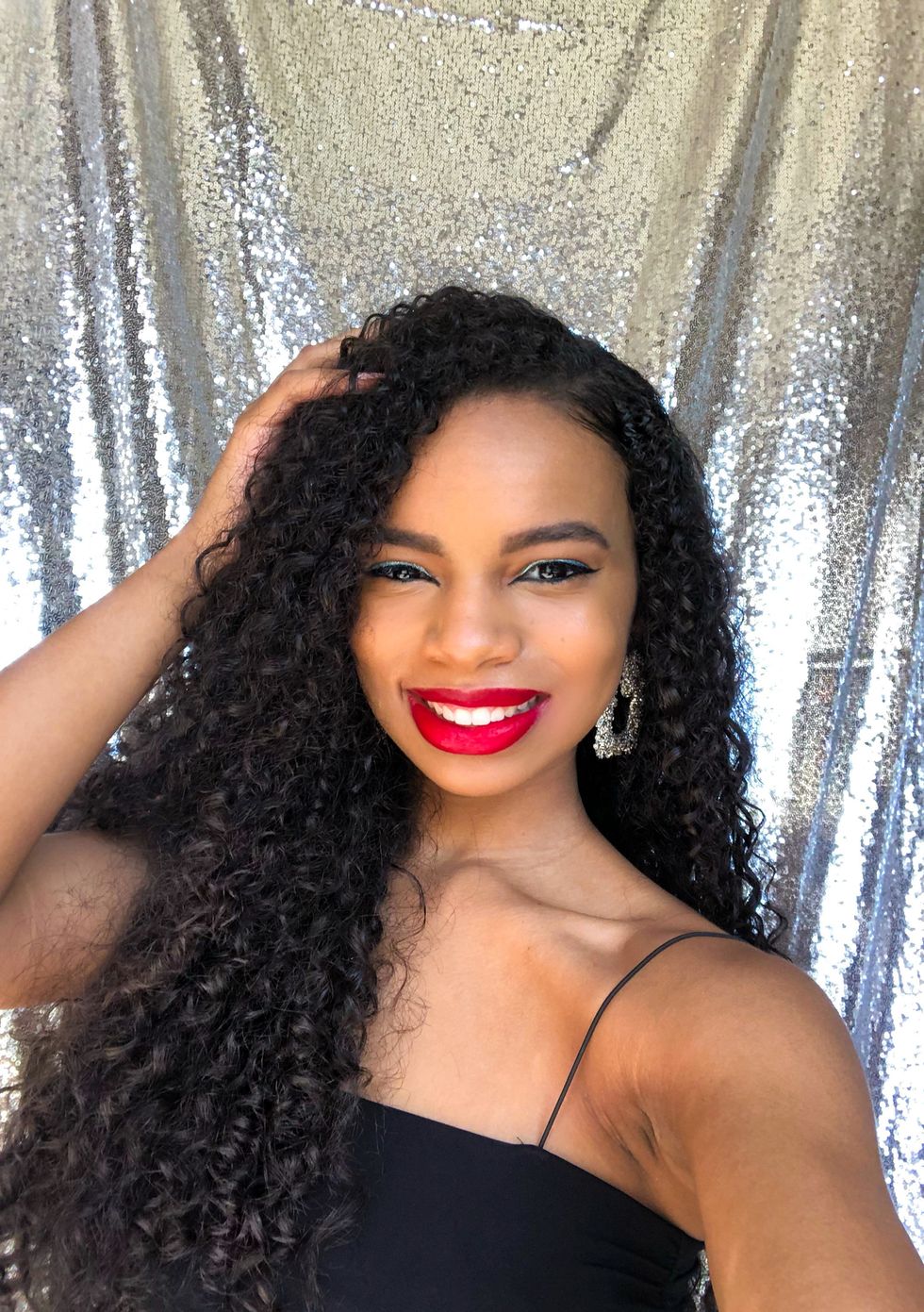 Olivia Hancock/xoNecole
The Final Verdict: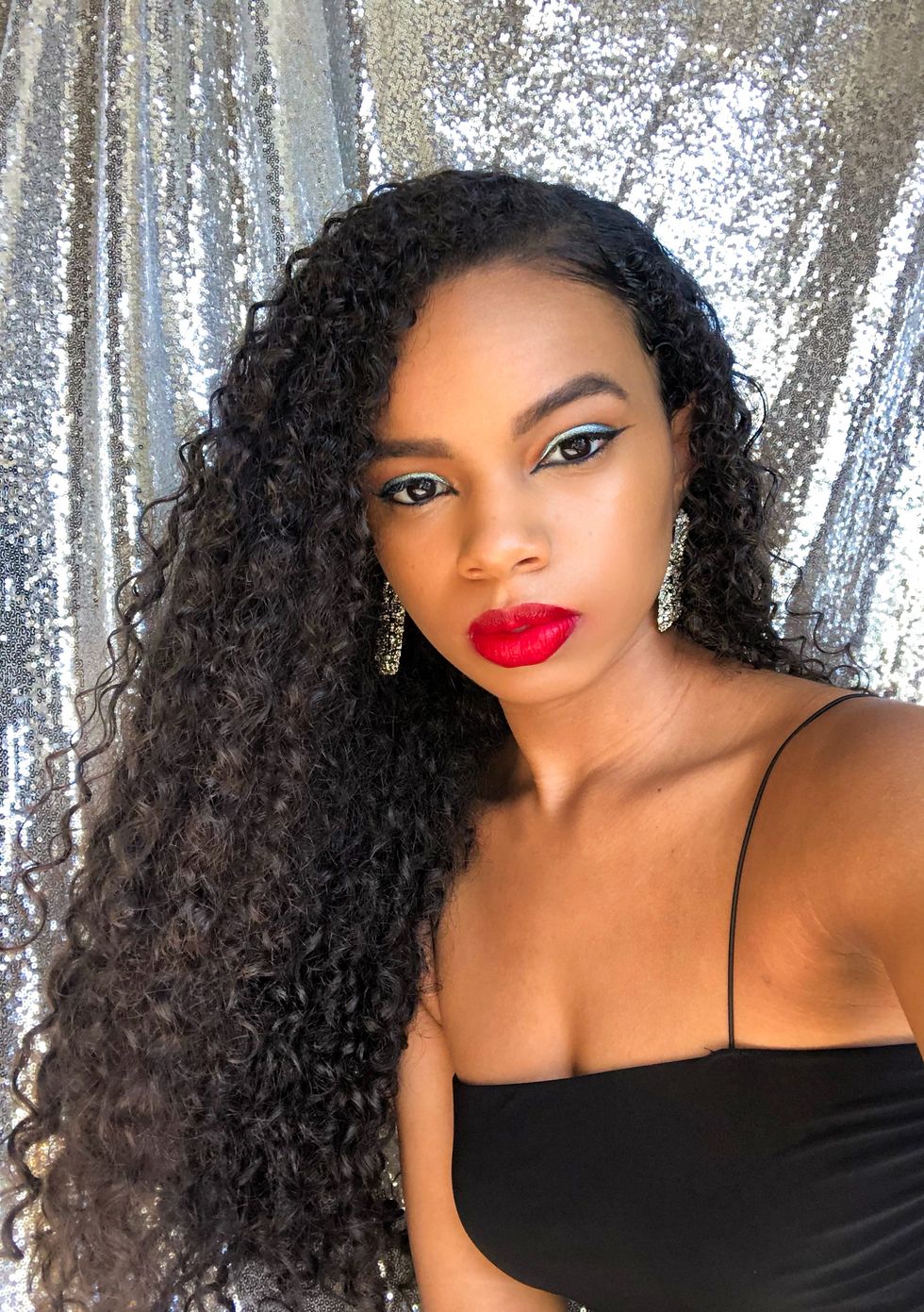 Olivia Hancock/xoNecole
I'm a true Gabrielle union stan, so it's been so beautiful to see her relaunch Flawless on her own terms. It's incredibly clear that Union and Sims put so much of their heart, soul, and energy into the brand to ensure that these products were formulated for us.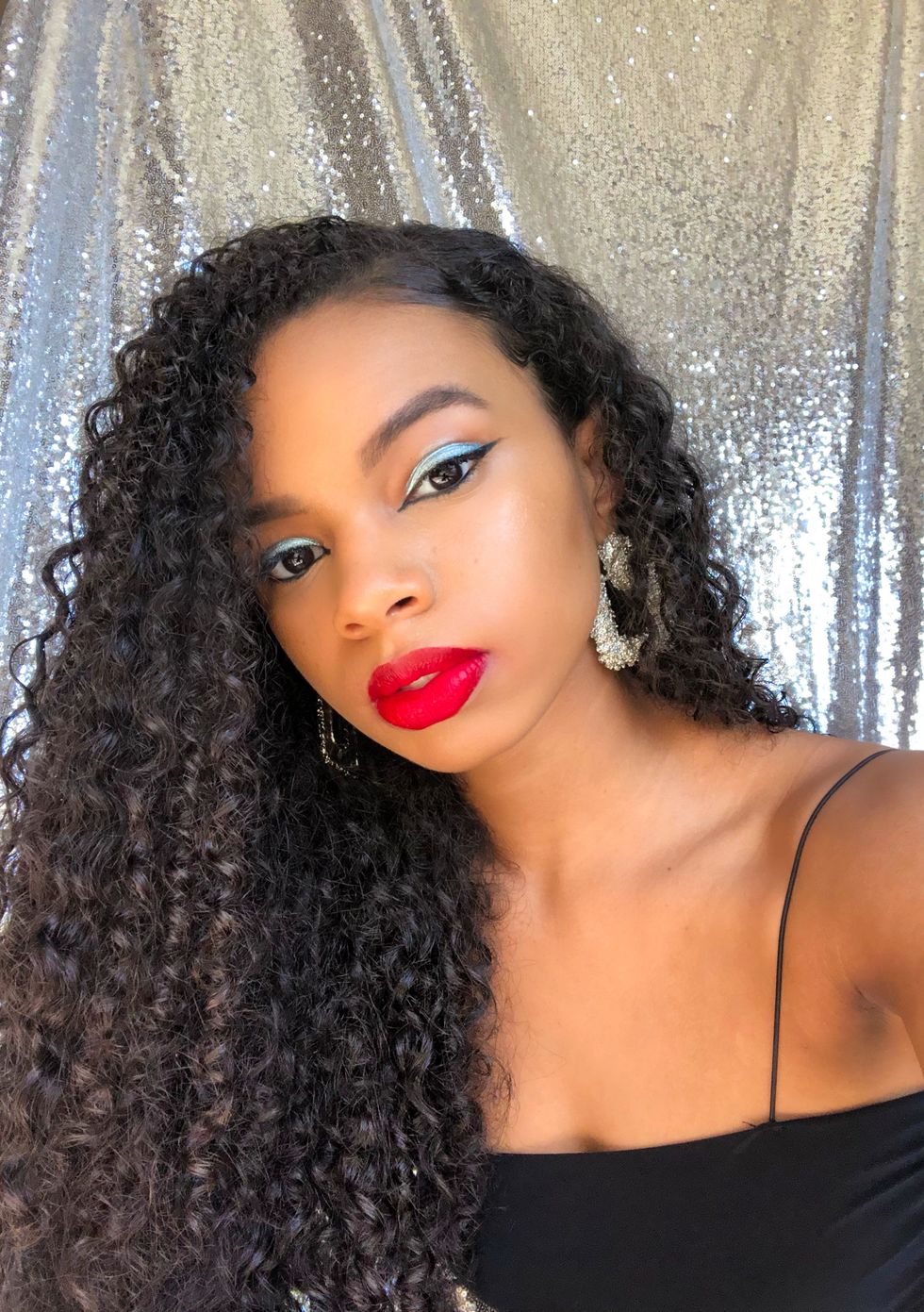 Olivia Hancock/xoNecole
As with any haircare brand, the products have been met with mixed reviews but I went into my wash day with an open mind. Overall, my first experience with Flawless was largely positive and my curls were definitely popping after trying the products. After giving the brand a try, I am certainly eager to try more from the Flawless range.
Featured image by Olivia Hancock for xoNecole