Breakups are often viewed as hard, messy, hurtful and downright sad, but Zoë Kravitz has a more unique way of describing it. The Hollywood actress divorced from Karl Glusman after 18 months of marriage. The former couple got engaged in 2018 after meeting in 2016 and had an intimate wedding at her father's, legendary artist Lenny Kravitz, Parisian home in May 2019.
---
However, the two would abruptly split in 2020 after news of the High Fidelity star filing for divorce in December of the same year hit the internet. Since the shocking divorce, Zoë and Karl have not revealed the cause of their breakup, but that is about to change.
Zoë, who is also the daughter of talented actress Lisa Bonet, sat down with AnOther Magazine to dish on her upcoming projects such as a new album. While she was in the band Lolawolf for roughly eight years, she will be releasing a solo project in which she says is "about love and loss."
She also revealed she's been writing the album over "a long stretch of time" and it will capture the range of her emotions.
"I got married. I got divorced. Separations, breakups are sad but are beautiful things too. It's about the bittersweetness, that beginning and that end. It's so complex, that space, when you're in between heartbroken and mourning the loss of something and excited for what's ahead of you."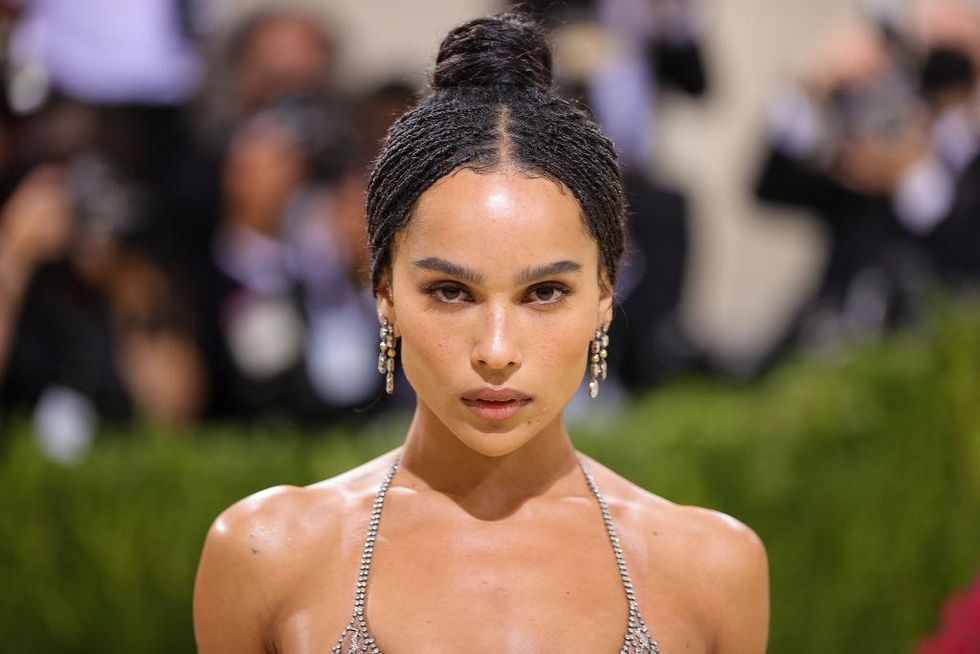 Theo Wargo/Getty Images
What an elegant and mature way to look at breakups? We're sure the album is going to fire.
Zoë isn't the first artist to make songs about heartbreaks and she damn sure won't be the last.
Mary J. Blige is the queen of songs about heartache and pain in relationships and as of recent, people have raved over Summer Walker's 2019 album Over It where she focuses on all those feels.
Although Zoë only spoke on the roller coaster of feelings that happen after a breakup, there's no doubt that she has experienced the ups and downs in life all around. But in this new phase of her life, the 32-year-old is feeling happy and loving her thirties.
"Can I just stay here, though? This is nice. It's great making better decisions, knowing what works for you, knowing what feels good to you, knowing what real fun is, not just the idea of fun. We're in a sweet spot. We need to enjoy it and not pretend to be adults that don't do fun things anymore. It should be. I'm in my thirties. Let's do more things."
Featured image by Theo Wargo/Getty Images