---
Whether you're striving for $5K or $50K a month, being successful in business is simple math.
However, we become so obsessed with building six-figure businesses, that we get overwhelmed with self-doubt. We keep failing because we're running before we know how to crawl. We want to say that we have a six-figure business, but we've been avoiding the hard tedious work to create a six-figure business. The point is, if we're striving for five-figure launches in months, and haven't figured out how to make $500 a week – there's a disconnect.
So many entrepreneurs don't know their profit margins, cost of goods sold, or their best-performing channels (Instagram, Youtube, Website etc.), which are crucial to making good marketing decisions. Once I mastered the numbers game of sales and revenue, I was able to master the marketing side of it. You see, we spend so much time worrying about social media posts, blog posts, email funnels, and sales pages, that we forget to get down to the basics: having a plan. The goal alone isn't enough. Instead of worrying about building a six-figure business, let's figure out how to make $100 or $200 dollars a day
$100,000 seems like an overwhelming number but setting bite-sized goals helps. If you want to cross into the illustrious six-figure club, you need to make $275 dollars a day. Not too bad, right? When you break down that large revenue goal into a more digestible one, you can breathe a sigh of relief, because now it feels doable. Once you have your daily revenue goal, it's time to map out what that looks like in real life.
This is how you hit that revenue goal.
There are three things that you need to constantly do in order to gain momentum in making sales.
Have product goals in mind, not money goals.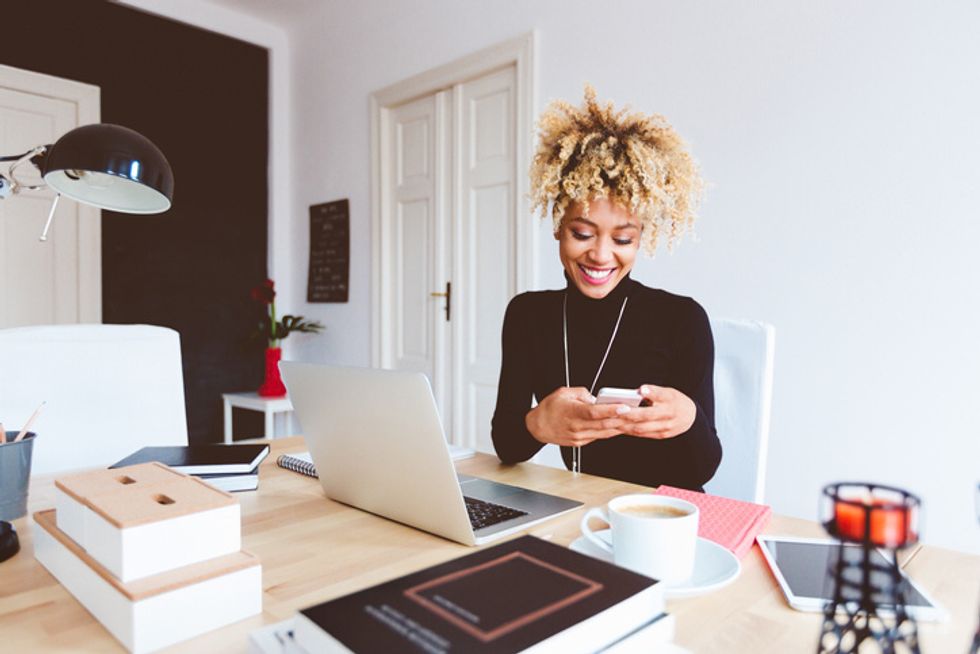 Getty Images
The first thing you need to do is break down that daily revenue goal into actual product goals. I know that if I want to make $175 per day, I need to sell two marketing plans, or two group-coaching memberships and two bundles, to make that happen. I also know that I can sell one marketing automation package and make that happen. By knowing the different combinations of products that I need to sell every single day, it allows me to prioritize what I need to promote and showcase on social media, conversations that need to be had and general offline work.
Diversify your products, so you can diversify your income.
The other thing you need to do is diversify your income. You need to offer a variety of products and services that solve a variety of problems for your audience. This diversification should also result in different price points to capture your audience at different levels. If you've been selling the same thing over and over and over again, eventually your sales will plateau. In order to keep your audience buying, and more importantly interested, you need to constantly provide new solutions to their problems. I don't mean reinventing the same sh*t in a different format. I mean engaging with your community and figuring out what else are they struggling with.
Ask yourself this: What is another problem that my community has, and what can I build or how can I help them get to the next level? When thinking about this, you also need to create streams of passive income, because if you're exchanging time for money, it's gonna get hard to scale and keep up with.
Keep your business in front of people daily.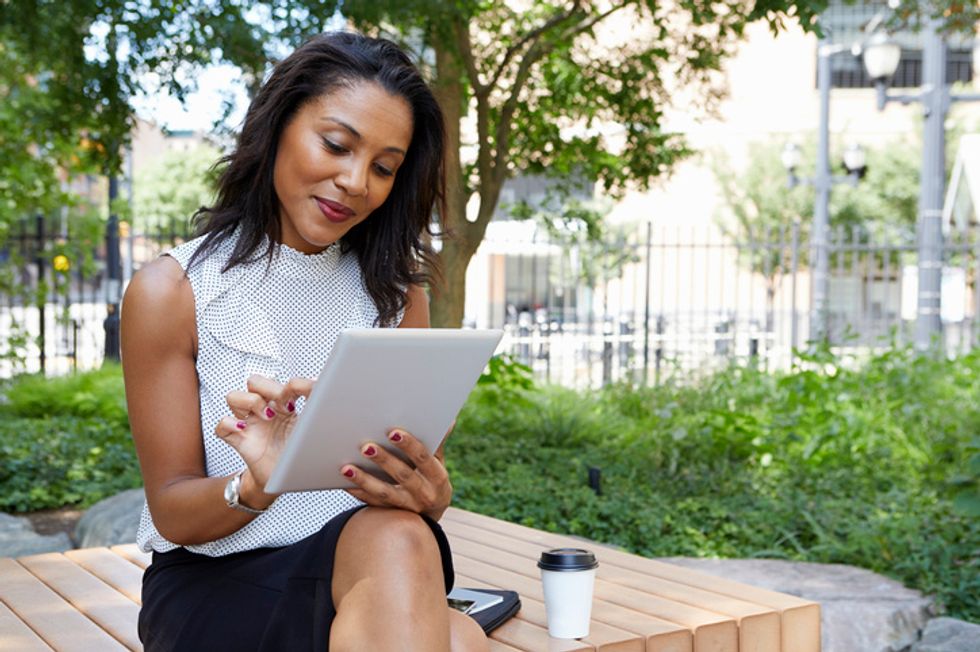 Getty Images
Remember when I talked about the plateau? Here is when what to does if it happens comes into play. You need to get your business products and services in front of new people every single day. Why? Because if you keep marketing to the same 500 people on Instagram and the same 300 people on your email list, you're quickly going to max out on sales. You need to constantly be adding new people to your audience so that you can continue to market and continue to build your business. Whether that's hustling online or marketing offline, your job is to find new people who are interested in what you are selling each and every day.
All in all, I stopped doing the most for the least. All the bullsh*t is a distraction. Just find a process and a system that works for you and forget the rest.
Why are we always chasing something new? We want to know the next best thing when we haven't even mastered the current thing we are doing. I truly believe if it isn't broken, don't try to fix it. In a space where everyone is doing the same things like joint venture webinars, "free" webinars with pitches at the end, social ads, $497 offerings, daily Instagram lives, what are you going to do that's different – what are you going to do that sets you apart?
Once I mastered this process, I tripled my monthly income. I got so consumed with what everybody else was doing online, that I lost track of my own ideas and fell to a $2,500 month. After that unfollowing spree and getting focused, I'm up to a $9,000 month. Why do you care? Because this could be you! It's okay, you can say it aloud… "I want freedom and options!"
If only you found a way to execute more of your ideas and grow your brand, you could own your time. But you can't do that if you continue to be overwhelmed and beaten down by the success of others.
Six figures is an amazing goal, but let's start with something a little less overwhelming. Then, watch how much your brand and income flourishes.
Featured image by Getty Images.
Want more stories like this? Sign up for our newsletter here to receive our latest articles and news straight to your inbox.
Originally published January 22, 2019