---
With quarantine somewhat lifted, some of you are either back in the gym, have a pretty good flow with the home workouts, or if you're like me, then you don't have a routine yet. All of these are perfectly fine because this article isn't about your actual workout, but more so about what you should be doing after. There are a lot of resources that focus on weight loss and toning, but do you know what to do for your post-workout recovery?
From muscle-relaxing tips to skincare essentials, let's get into what experts say your body needs for a healthy recovery.
*Some links might be affiliate links. If you make a purchase through the links provided, xoNecole may earn a small commission.
You Gotta Cool Down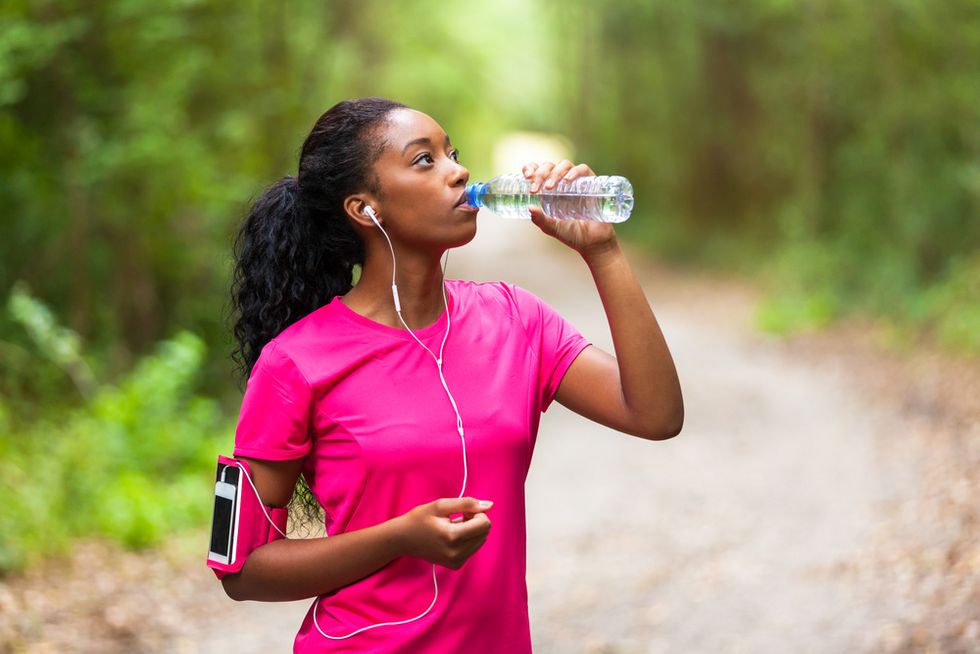 Shutterstock
One vital post-workout recovery tip is cooling down and lowering your heart rate. Cooling down prevents dizziness and allows the blood to flow back to the muscles you've worked on during your workout. Cooling down can look like a slow walk, stretching, etc. Whichever you choose, it should last for at least five minutes at a continuously reduced speed.
Finding the right recovery routine can take time. For Atlanta-based fitness trainer, Toi Sharae, it took multiple trials and errors before she found what worked best for her body. What she found worked more efficiently was starting with a foam roller, stretching the body, drinking water, and eating a healthy post-workout snack.
Drinking water also has many post-workout benefits like maintaining body temperature, lubricating joints, and promoting proper cell and tissue function.
Give Your Muscles Some TLC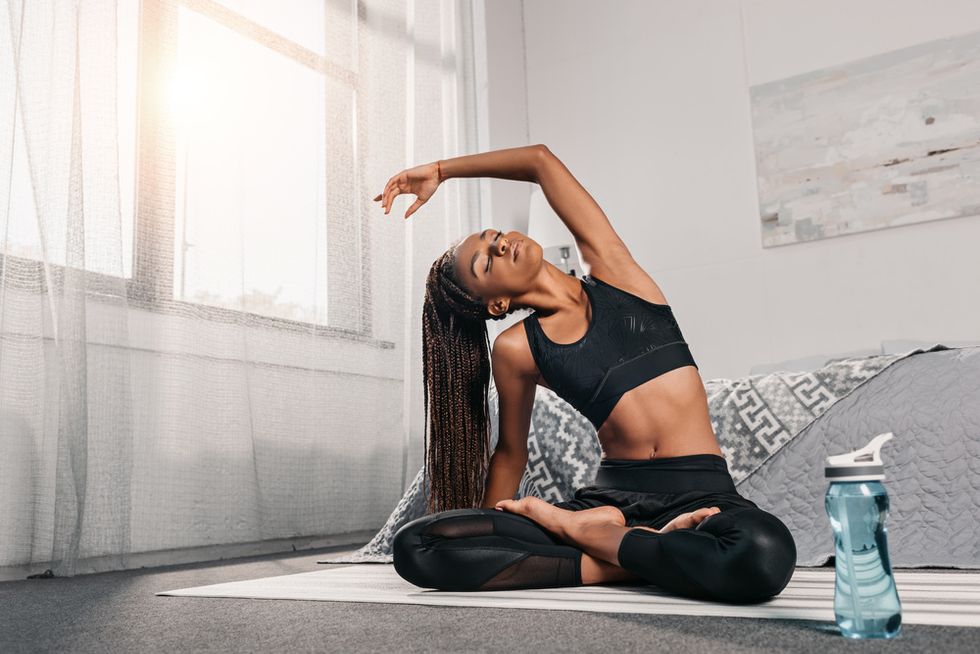 Shutterstock
Foam rollers are one of the best ways to go in and remove soreness and tension in the muscles. It's one of those feel-good pains where it may hurt at first but is very beneficial later. Using a foam roller can help you get ready for a workout or help you recover faster. Think of foam rolling as a way to massage your body after an intense workout. By doing this, you prevent injury, boost performance, and improve your flexibility and range of motion.
When it comes to foam rolling correctly, there are a few things you want to know. First, slowly run the roller down your calves, hamstrings, etc. Then, use your body weight to apply as much pressure as you can handle. Toi Sharae also mentions that having the right foam roller for your needs is essential, "I use a medium-sized firm and high-density foam roller to help target certain areas in my body that need more attention. I do recommend if you are a beginner in foam rolling, start with a less dense roller to get used to the pressure."
Your Skincare Is Important Too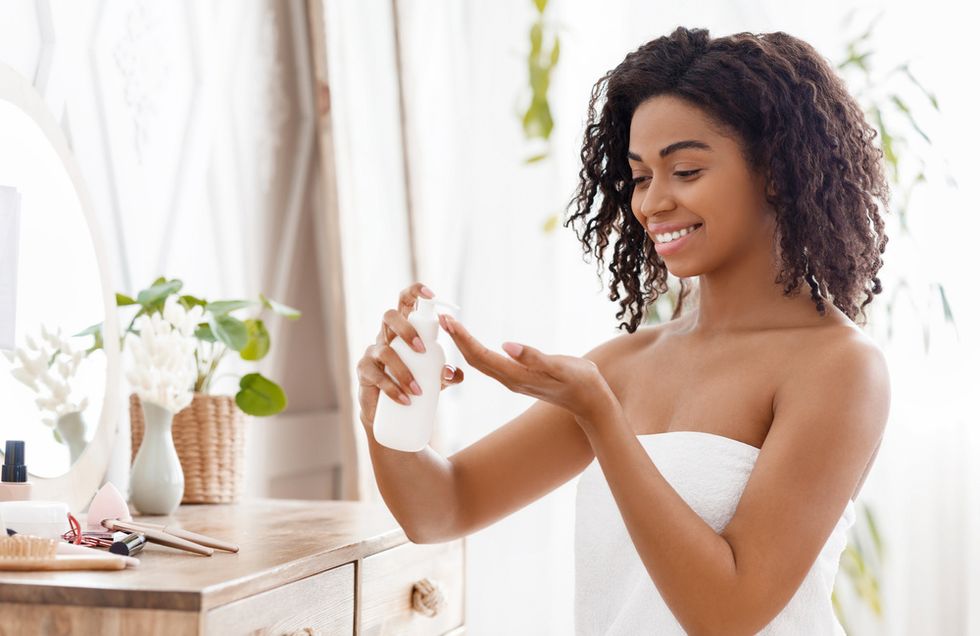 Shutterstock
Working out regularly can have some positive effects on your skin, depending on your routine. Dermatologist, Dr. Mona Gohara says regular exercise can actually provide many skincare benefits like leaving your face with a healthy natural glow and improving your skin elasticity. It can also decrease your cortisol levels, which is a hormone that maintains blood pressure, blood sugar, metabolism, and responds to infections and stress. Cortisol can worsen acne and other skin conditions, so finding your zen zone and exercising is key!
On the flip side, it's crucial to clean and hydrate your skin post-workout. When you exercise, you sweat a lot, so showering post-workout is essential to remove bacteria from the skin. Both Dr. Gohara and Toi Sharae recommend using Dove's Deep Moisture Instant Foaming Body Wash. It's gentle, lightweight, and formulated with NutriumMoisture technology that cleans, softens, and hydrates the skin for 24 hours.
Lastly, exfoliating your skin (body and face) before and after a workout is another helpful tip. It helps remove all the dirt, oil, and other build-up that sweat can trap inside your pores. If not, it can lead to breakouts and clogged dry skin. So after your next workout, make sure you stretch, foam roll, cleanse, and exfoliate to get the maximum benefits for your muscles and skin.
Join our xoTribe, an exclusive community dedicated to YOU and your stories and all things xoNecole. Be a part of a growing community of women from all over the world who come together to uplift, inspire, and inform each other on all things related to the glow up.
Featured image by Shutterstock.