Kiarra Sylvester
Motor City native, Atlanta living. Sagittarius. Writer. Sexpert. Into all things magical, mystical, and unknown. I'll try anything at least once but you knew that the moment I revealed that I was a Sag.
For some time now, the Human Design (HD) System has been picking up mainstream traction! And like so many other explorative journeys, the concept of Human Design took off via social media. Similar to Astrology, Human Design requires your birth time and date, and it also provides a map of sorts to help you navigate this world with purpose while being uniquely you (and tapping into your purpose). In fact, if you desire, the information can work simultaneously with Astrology.
The Human Design System is comprised of four different archetypes: Manifestors, Generators, Projectors, and Reflectors. And the first step is figuring out which archetype you fall under, which you can do here. In order to get a better understanding of what Human Design is, we spoke with Human Design experts and hosts of DayLuna Human Design Podcast, Dana Stiles and Shayna Cornelius. Because I'm certain there will be burning questions surrounding love and HD, the DayLuna co-creators also share the best way to use the concept to deepen our romantic connections.
So, how can this information help you connect more intimately with your partners? Well, as excited as we are to share, we should begin by giving you an expert definition of Human Design and go from there.
Featured image by Getty Images
We all know what it is to love, be loved, or be in love – or at least we think we do. But what would you say if I were to tell you that so much of the love that you thought you'd been in was actually a little thing called limerence? No, it doesn't sound as romantic – and it's not – unless you're into the whole Obsessed-type of love. But one might say at least one side of that dynamic might be…thrilling.
Personally, I always understood limerence (from my time in college psych) to be a crush. However, not in the cutesy crush way (maybe if you're 9) that you may be thinking – it's a very one-sided connection. And though I tend to be good with words, I thought it might be far more helpful to get a more in-depth answer to the burning question: what is limerence? Every expert pretty much said the same thing, give or take. They essentially described limerence as a rash without much logic, and quick to burn with little to no substance.
CEO and Professional Matchmaker with Something More Julia McCurley gives us a more detailed description of limerence, stating that it "often leads people to make impulsive decisions being under the belief that they have found utmost chemistry with someone they have just known for a short time. The love at first sight, or limerence relationship, is based on overwhelming attraction, possibly lust, that may or may not lead to real love."
The Object of Your Heart's Desire
Katina Tarver, a relationship expert, tells us, "Limerence is all about emotional dependency, intrusive thoughts, and a strong desire for emotional reciprocation. The person who suffers from limerence is called limerent, and the person who is desired is called a limerent object or LO."
New Limerence
Expert Sheila Eugenio speaks on the early stages of limerence, explaining, "In the beginning stages of limerence, it's easy to tell the difference between limerence and love because they are both very different feelings. However, as time goes on and if you start to feel like you're in love without ever being in limerence before, it might be difficult to tell the difference between them."
Punching a Clock
Limerence, similarly to love, doesn't have a timeline, it mostly depends on the variables: commitment, compatibility, and reciprocal interest (at some point). Limerence itself can be as brief as a week or as long as a year(s).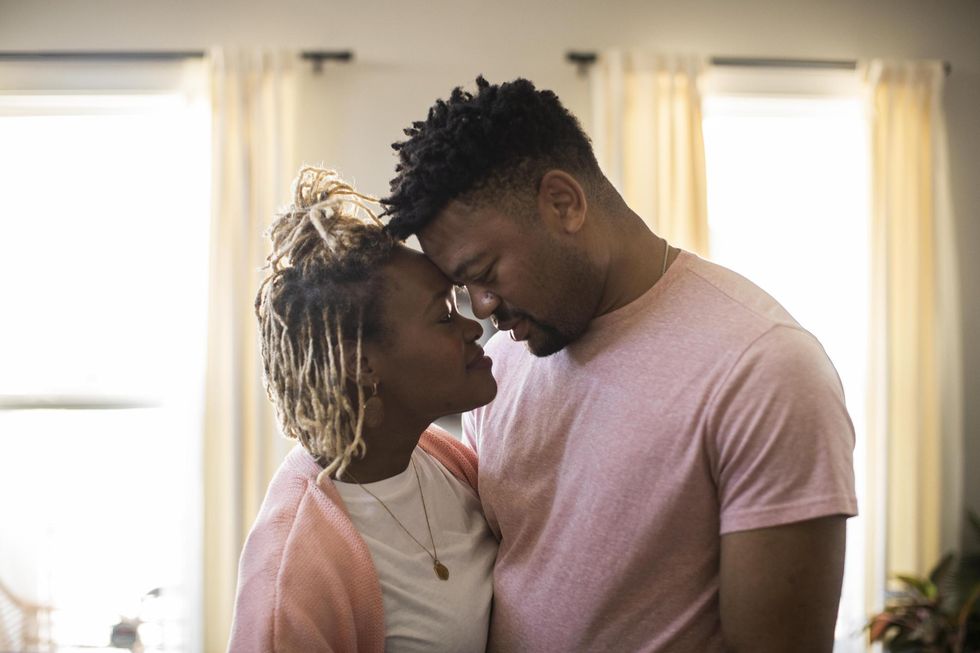 Getty Images
What Love Is
Licensed Psychologist and Owner of LifeWise David Helfand explains that "limerence is when you can't objectively assess your partner because you are high off just being with them. Love is when you can see them truly for who they are, and still choose to be with them."
Psychotherapist Valentina Dragomir provides us with the main differences between the love and limerence in a nutshell:
Love is founded on trust, mutual respect, and genuine caring. Limerence, on the other hand, often starts with an intense but one-sided attraction.
People who are in love tend to be more rational and level-headed. Those who are limerent may act impulsively and do things that they wouldn't normally do.
Love is something that grows over time. Limerence, however, is often a sudden and all-consuming feeling.
Love is based on reality, while limerence is often fueled by fantasy. People in love see their partner for who they really are, warts and all. Those in limerence may idealize their object of desire and ignore any negative qualities.
Love is healthy and supportive. Limerence, however, can be obsessive and even harmful. People in love want what's best for their partner. Those in limerence may be more interested in what they can get from the other person.
How Limerence Plays Out 
Founder of Find Black Therapist, E.L. Forrestal, points out that "limerence can sometimes develop into love, but it is not always the case. There are many factors that contribute to whether or not limerence will turn into love, such as the level of commitment and investment in the relationship, how well the couple communicates and gets along, and whether or not there is mutual trust and respect."
Love Takes Many Forms
We like to view love as something that lasts forever, but Good Vibrations Staff Sexologist and Curator of the Antique Vibrator Museum Carol Queen reminds us, "Love comes in many flavors beyond romantic and erotic, the kind of relational love we think of when, say, people couple up. While people commonly think of this as a long-term experience, many couples do not sustain long-term love; and it's possible to experience long-term love with someone outside of the monogamous partnership model that people frequently think of when they hear that word."
Though there are plenty of similarities, it seems that limerence and love can be distinguished with a little bit of discernment and of course, my favorite word…introspection. Still, as humans, it doesn't always happen that way. Unfortunately, that's when it goes from being a harmless crush to a weird obsession.
Let's make things inbox official! Sign up for the xoNecole newsletter for daily love, wellness, career, and exclusive content delivered straight to your inbox.
Featured image by Getty Images
There seems to be a big question mark over our heads when it comes to sex during pregnancy. When ironically enough, the same way the baby got in is the same way it's going to get out (in a lot of ways). A wise person said that to me – I just can't recall who, so consider this to be a shoutout to a real one because in all actuality it's true.
While people tend to view sex as a very monolithic thing, in reality, oral sex is in fact sex and so is masturbation. With that said, it seems likely that there might be some confusion as to whether masturbation is 'acceptable' during pregnancy. And the answer is: YES! Yes, you can absolutely masturbate. More often than not all types of sex are welcome, however, some positions might require adaption.
There are exceptions to the rule and to be safe, you should absolutely double-check with your OB. But if you have a low-risk pregnancy without complications, it's typically a safe bet that you can pass go and collect your 200 in the sex department.
If everything checks out from your doctor, here are four benefits to masturbating while pregnant, according to experts.
1. Reduces Anxiety and Stress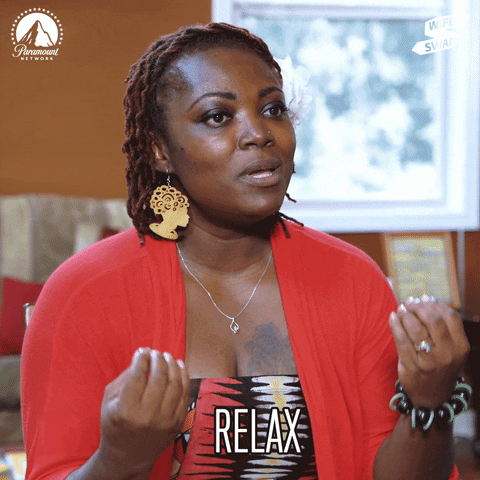 Giphy
The ease you wish to feel might be possible with the help of an orgasm or two. Clinical Sexologist and Sex, Intimacy, and Relationship Advisor Katie Lasson explains, "Not only is masturbation safe for the majority of pregnant women, but it can also be a great stress reliever. Masturbation when followed by orgasm releases the feel-good hormones such as oxytocin into our bodies. This helps to make us feel calm and relaxed. As an added bonus your unborn baby will also get the benefit of these feel-good hormones."
She adds, "A lot of women find that their libido increases during pregnancy so masturbation can be a great way to manage that. You may notice some mild cramping in your stomach after you reach orgasm but that is normal. If you experience any pain, seek medical help immediately. Some women also experience more intense orgasms when they're pregnant."
2. Melatonin Vibes
Any parent will tell you that you should sleep as much as you can before the baby gets here. However, postpartum and the body changes experienced during each stage of your pregnancy can make sleeping well difficult. During the prenatal phase, one might find themselves coping with insomnia due to your belly growing and/or breast and body aches. And when you do finally get to sleep, you might experience nightmares that are said to be caused by the anxiety of bringing a child into this world. Trouble sleeping might also be coupled with a newfound ability to snore due to pregnancy rhinitis.
Due to the 'feel-good hormones' mentioned in the previous post, masturbation or bringing yourself to orgasm also makes for a better night's sleep.
3. Inducing Overdue Babies
Suzannah Weiss, certified sex educator, sex/love coach, and trained doula, says, "If you're pregnant past your due date, masturbation (as well as partnered sex) can also be a way to bring on labor. Sexual pleasure, especially when it involves orgasm, releases oxytocin, which can stimulate labor contractions, and prostaglandins, which help the cervix dilate. The only thing to be careful about is not to insert anything into your vagina after your water breaks."
Additionally, Weiss recommends trying the following items if you're someone who has difficulty reaching where you need to be, to get where you want to go (if you catch my drift). "Sex toys such as wand vibrators may be helpful," she begins, adding that a few other accessories, such as this pillow can also prove reliable for achieving orgasm.
4. Sense of Pre-Parent Self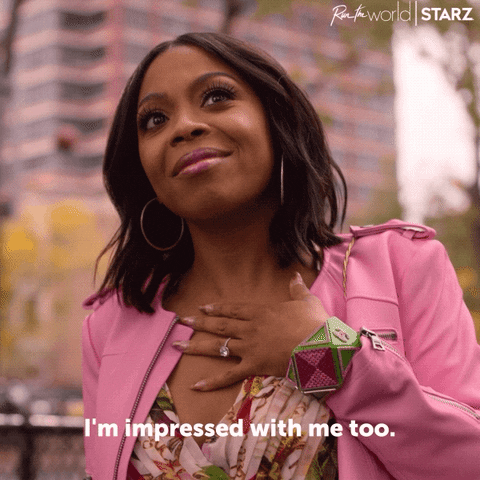 Giphy
You don't stop being a sexual or sensual being just because your journey is evolving into motherhood. Masturbation is a great way to remind yourself of who you are in the process of becoming more. "As a woman's body changes during pregnancy, they may become more confident and feel more feminine and desirable – or less. Masturbation can help [those expecting] stay connected to their body and find ways to satisfy needs they may not be able to otherwise or like they were accustomed to before pregnancy. In turn, this can help her keep her sense of self during these changes," according to the Director of Kiiroo's Helen Zeal.
Before you partake in getting your solo sex session on, it is also worth noting that "in the third trimester of your pregnancy, sometimes orgasm after masturbation can increase the frequency of your Braxton Hicks contractions." Relationship Expert Psychologist and Sex Therapist Tatyana Dyachenko confirms that this occurrence is pretty normal.
Without a doubt, there are some amazing benefits to masturbating during pregnancy. Let us know if you decide to try it.
Let's make things inbox official! Sign up for the xoNecole newsletter for daily love, wellness, career, and exclusive content delivered straight to your inbox.
Featured image by Getty Images
I think we all know what it feels like to have our favorite sex toy fail us in one way or another, particularly the conundrum of having it die mid-use. But even then, there has never been a part of me that considered using random objects around my house. Instinctively, I was aware that stimulating my coochie with a makeshift dildo would not be the answer to my problem. But, instead, further exacerbate an already frustrating situation…making it…uncomfortable, to say the least.
However, this doesn't acknowledge the sexually ambitious and curious kinksters who seek out the thrill because there are no doubt those who go for the kill with no reasoning. Still, I don't have to remind you what curiosity did to the cat, so caution is still best. And, unless your goal is to be on an episode of Sex Sent Me to the ER, then I urge you to refrain from masturbating with these…things…often found in your home. Yes, I'm tabling (no pun intended) a few items but I'm certain there are some safety measures you might be able to take when improvising for whatever reason. So instead of just giving you a list of 16 items found around the home and whether or not they're safe to masturbate with, I'm also giving a few pointers on how to make them safe for the curious and kinky.
Of note, each expert varies in their views as to what is considered 'safe' and 'unsafe' based on their niche and so much more. In fact, Marla Renee Stewart, MA, sexologist and sexual strategist at Velvet Lips Sex Education points out, "A lot of the things that I would suggest would typically be associated with kink, but anything in general (in the vanilla world), you really just don't want to masturbate with anything that would be harmful to you in any way and that would vary from person-to-person."
As for the more 'vanilla' side of things, we spoke with WHNP-BC Sexual Health Expert and Pelvic Floor Specialist Jenna Perkins, to provide a brief list of common household items that range from a hard "no" to somewhere in the gray area.
Go for It: Household Items That Can Double As Sex Toys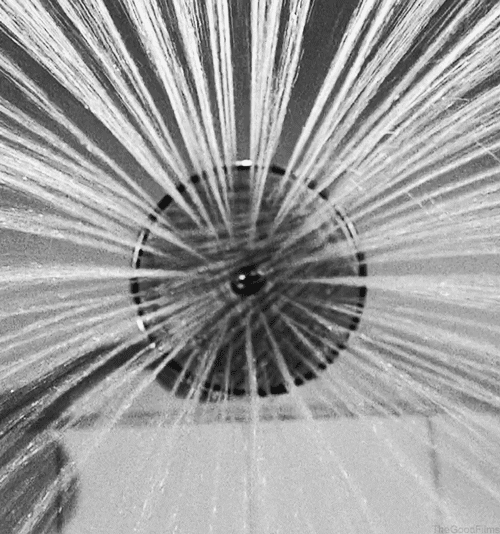 Giphy
Showerhead (externally);
Bidet;
Pillow/mattress;
Electric toothbrush (externally!);
Ice to be rubbed externally on the vulva and clitoris;
Sit on a washer on spin or dryer for vibration and movement (Bonus: add a shoe to the dryer for a more intense sensation);
Body massager.
Proceed With Caution: Household Items You Should Use a Condom With
Phallic-shaped foods are used with a condom to avoid bacteria or fungus;
Brush handle;
Plastic bottle.
Perkins adds that "anything inserted should be covered with a condom to protect from bacteria. Lube should always be incorporated into penetrative play." You are able to use the following for lubrication: "Vaseline, coconut, or olive oil applied externally [but keep in mind] oils can degrade condoms and are not recommended for penetration when latex condoms are being used."
Big No-Go's: Household Items You Should Never Use As Sex Toys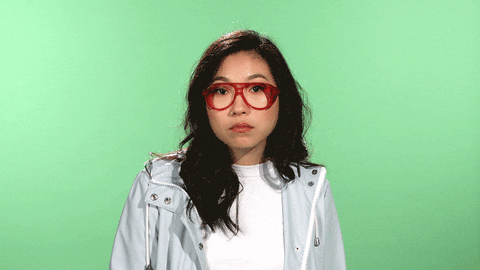 Giphy
Textured items like the bristles on a brush that can scratch or damage tissue;
Sharp item(s) or item(s) able to poke, like utensils (fork, knife, surprisingly vacuum cleaners, etc);
Any soft or porous objects (cucumber, zucchini, brush handle) for penetration WITHOUT a condom;
Lotions and soap that contain fragrances and/or a long list of ingredients.
Let's make things inbox official! Sign up for the xoNecole newsletter for daily love, wellness, career, and exclusive content delivered straight to your inbox.
Featured image by Getty Images
To be or not to be, that's the big question regarding relationships these days – and whether or not to remain monogamous. Especially as we walk into this new awakening of what it means to be in an ethically or consensual nonmonogamous relationship. By no means are the concepts of nonmonogamy new, so when I say 'new awakening,' I simply mean in a "what comes around, goes around" way, people are realizing that the options are limitless. And, based on our personal needs in relationships they can, in fact, be customized to meet those needs.
I especially find it fascinating that more and more Black women are seemingly opening themselves up to consensual nonmonogamy, or CNM, and not in the way that centers men, but in a way that truly honors their needs and healing journey. Though I prefer monogamy myself, this is also because I have done the introspective work to know it is truly what I desire for where I am in my life, meanwhile it has my good people in a chokehold. In fact, in an effort to poke fun at those who choose a CNM relationship, mono people tend to throw jabs claiming that people are polygamous–calling the women involved foolish and naive.
I mention this because polyamory, along with nonmonogamy, is an umbrella term, and polygamy is but one form of polyamory that exists – and of course, it's one of the most rigid and sexist structures to date. But as I've mentioned before, a helpful way to clear up any misunderstanding is realizing that polygamy requires you to be married to multiple partners, and for every Big Love episode you watched, I promise you it's not as easy as it sounds in that it's illegal in almost all of the United States. Polyamory on the other hand is not illegal as it does not require marriage – a legal transaction – to occur for the relationship to exist.
I was exposed to a new term after listening to Shan Boody's podcast Lovers and Friends and a particular episode titled "Is It Cheating? Or Is It An Open Relationship?" The dating term that I found particularly interesting is "free relationships." It made me realize there are more than a few words under the umbrella of open relationships and polyamory that could use clarification.
Here are six terms defining nonmonogamous relationship styles that I found to be curious and thought you might too.
1. Free Relationship
A free relationship is a relationship where the structure of the commitment is flexible for one reason or another, perhaps neither of you are quite sure about the relationship style yet but don't desire such rigid boundaries. It allows you to explore the different types of relationships freely. For instance, you may start off as monogamous but decide that doesn't work and renegotiate the boundaries and relationship structure in place.
2. Solo-poly
A solo-poly relationship style is simply one when you're single or independent, but exploring intimate relationships with others. If I'm being honest, I'm not entirely sure that it doesn't differ from the concept of dating around. It's the modern and politically correct way to say "playing the field."
3. Monogamish 
Monogamish is when a couple has a monogamous base in the house that is their relationship, but the boundaries around flirtation and sexual relations provide wiggle room. In this particular relationship style, there is sort of like a "when in Rome" – roam, vibe but with no attachment to anyone outside of your relationship.
4. Moonlighting or Swinging
​Shan Boody provides the metaphor of a team sport for this type of consensual nonmonogamy stating that it's similar to "a couple that bowls together." Moonlighting is more often than not enjoying and entertaining other singles, couples, or throuples for sex and not an emotional connection. They even have clubs and events to help facilitate moonlighting er, swinging.
As swingers, you typically play together in some capacity! It doesn't necessarily have to be a threesome but perhaps swapping partners. But, it's also okay for one partner to maybe just take on a more voyeur-like role while the other is more hands-on.
5. Open Relationship
​An open relationship has little to no boundaries, but please hear me when I say there are still boundaries as is the case with any type of relational transaction. But this allows space for multiple emotional and sexual connections outside the bounds of your relationship. Even to that end, you may choose to have a primary partner or you may instead choose to have multiple partnerships without prioritizing any of them.
6. Polyamory
This term translates to "many loves" and is an umbrella term that can also encompass concepts such as mono-poly, vee relationships, and triads (or a throuple) – which are all also umbrella terms. Polyamory is simply the implication that you are the opposite of monogamous by one of the aforementioned definitions or another.
Featured image by Getty Images
Every blue moon a steamy "blockbuster" is released on one of the streaming platforms and it quickly makes its way through the circuit, trending up until each of us has streamed, dissected, and maybe even gotten off to it. Admittedly, I'm always looking for good sex scenes in movies and TV shows to spare me from the traumatic acting in the porn that exists – even in the "Porn for Women" category! And, it's not like we have anything like Zane's Sex Chronicles (who walked so these other lightweight porn movies could run) anymore. The vivid scenes in these movies are enough to get me where I'm going when it comes to my orgasm.
While we often talk about cult classics such as the 50 Shades trilogy or even Monster's Ball, we rarely make room for the sexiest yet most underrated content out there. And, let me keep it all the way real – it's the lightweight pornographic content that doesn't leave much to the imagination. With that in mind, don't be alarmed when you don't see the obvious here! Although there isn't much, there are more than a few hot indie-ish or less known films to go around.
Here are 7 of the movies and TV shows you can stream on either (mostly) Netflix, Hulu, or Amazon the next time you're in the mood to heat things up and want some decent porn playing in the background.
Featured GIF via Netflix