Geoffrey Owens was thrust back into the national spotlight recently, and not because he played the beloved "Elvin" on The Cosby Show. Owens became yet another victim of the internet when a woman snapped a picture of him working as a member of a local Trader Joe's in New Jersey. And because the internet can be an unforgiving place, the photo went viral with memes, taunts, and insinuations of a "fall from grace" soon to follow.
---
Despite it all, Owens took the high road when he addressed the situation with various news outlets, including sitting down with Robin Roberts for Good Morning America shortly after to barrage of negativity. And what he had to say about work is something that should resonate with everyone, whether you have a 9-to-5, work multiple side hustles, or are unemployed and looking for a ray of hope. He told Robin Roberts about the value of work and said:
"There is no job that is better than another job. It might pay better, it might have better benefits, it might look better on a résumé and on paper. But, actually, it's not better. Every job is worthwhile and valuable….I've had a great life, I've had a great career. I've had a career that most actors would die for. No one has to feel sorry for me. I'm doing fine."
The fact that this turned into a "thing" is quite ridiculous, at best. Most working actors are not Denzel Washington or Viola Davis. They find themselves having to take day jobs or incorporate side hustles into their acting schedules in order to make ends meet. There should be no shame for doing what you need to do in order to pay the bills—legally, of course. There also shouldn't be any stigma when it comes to humbling yourself in order to do so.
We should all take pride in an honest day's work, regardless of the job title.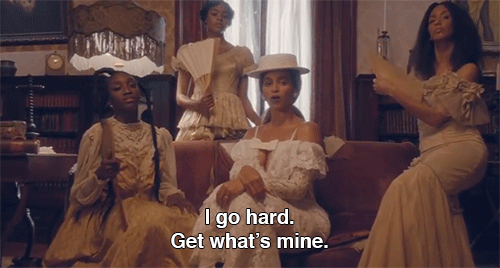 Owens' public shaming was short lived, however. Countless fellow actors, Hollywood and music stars, and even regular folks jumped in to applaud Owens for his willingness to do what it takes to live his best life. Tyler Perry offered him a job, Nicki Minaj wants to donate $25,000, and the country began a new dialogue around what it mean to do an honest day's work. And in the wake of this important conversation, another person who also fell victim to job shaming spoke out about her experiences as well, despite having two Grammy awards under her belt.
As one of the original members of Destiny's Child, LaTavia Roberson has first-hand experience of what it's like to rise to fame and then humble yourself just to pay the bills. While Roberson was eventually "removed" from the group in 2000 with much controversy and lawsuits to follow, that didn't remove her from her financial responsibilities.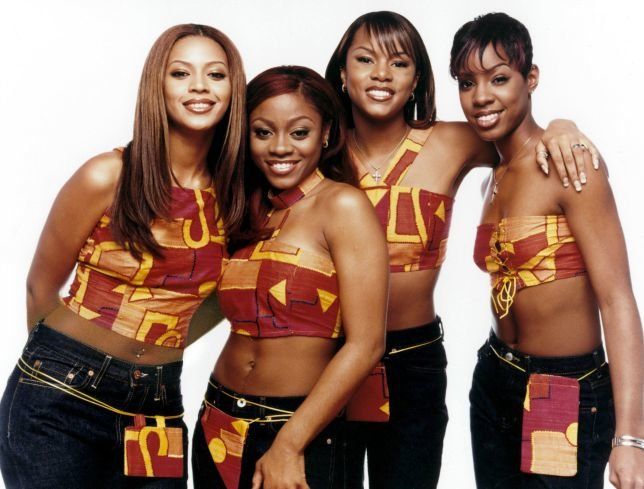 Roberson revealed on Twitter that soon afterwards, she found herself having to take a job a record shop in her hometown right outside of Houston. She says that people would come in to the store just to see if was really her, which had to be the ultimate form of job shaming.

She hasn't let this curtail her creative endeavors, however. Roberson has appeared in a number of stage plays since 2008 and even starred in the third season of R&B Divas: Atlanta on TV One. Everyone has a different path in life, and for Roberson, she wouldn't take anything away from the ups and downs she's experienced along the way. Hindsight is indeed 20/20, and Roberson believes that she went through everything for a reason. In 2014, she said: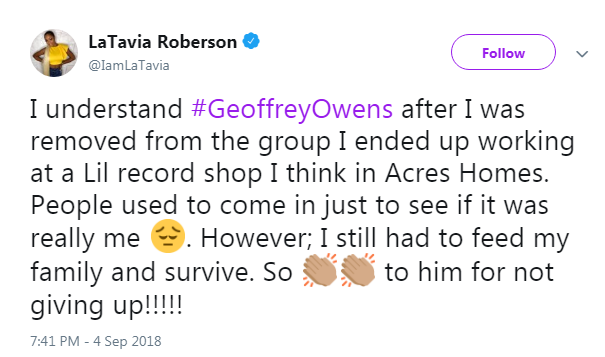 "Maybe when I was younger I may have thought 'Oh my gosh, could I have changed anything?' But now that I'm older and now that I have my daughter, I think back and I say, no matter how hard things have been for me over the past 10 years and me coming out and me feeling like I have victory, I think that I was supposed to go through those things for a reason...As hard as it was, I have to say I wouldn't change anything."
So many of us are out here hustling so that we can transform our "surviving" into "thriving."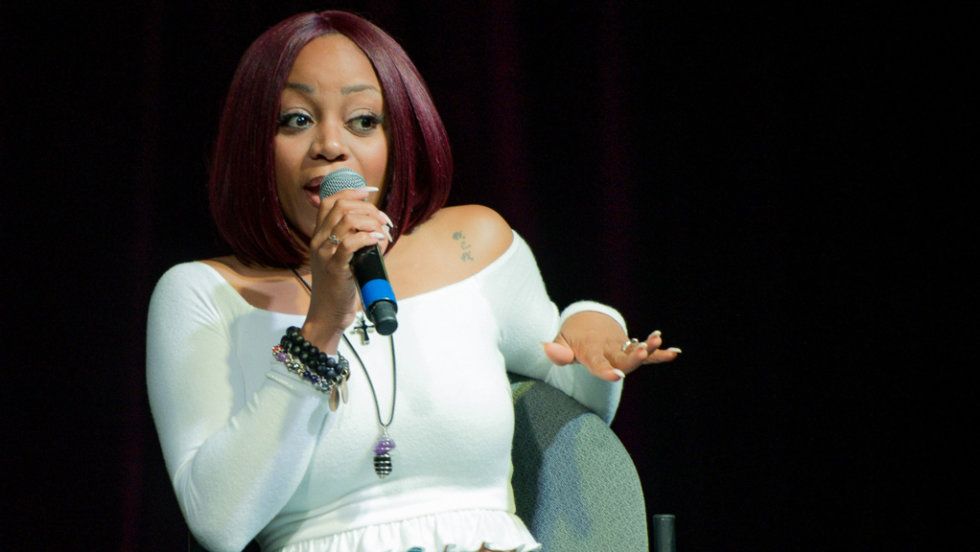 Madame Noire
Social media tends to glorify this lifestyle of easy money and quick success. Much of the time, what we are really seeing is the fruits of an arduous road to success. Our nation is filled people willing to sacrifice their pride and take jobs they might not want to take just to keep the lights on, and they should be applauded, too. Sometimes we have to do what we have to do until we can do what we want to do, and I am no exception.

One time for all the hard workers who have figured out how to provide for themselves and their families without the help of a corporate job, a trust fund, or a quick come up. Just good ole hard work. That's a real boss move.