Many moons ago, I took an intimacy class with a group of people. The premise of it was to learn how to cultivate emotional attachments in a healthy way. A married couple facilitated it and, for the most part, the only steadfast rules were 1) do the weekly homework that was assigned and 2) get an accountability partner within the group—only, make sure it's someone of the same sex rather than the opposite one.
---
Why? The facilitators believed that if a man and woman ended up sharing too much emotional intimacy with one another, it could cause them to think there is a romantic connection, even if it isn't genuine. How can this happen? Again, the facilitators felt that it's what naturally transpires when men and women spend a lot of significant time together.
Although I got their point, I can't 100 percent get on board with that. Their perspective pretty much implies that Billy Crystal's character in the movie When Harry Met Sally was right; that men and women can never be just friends.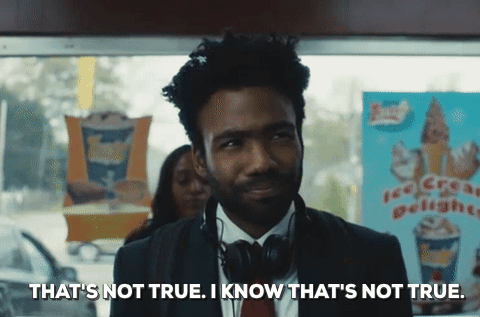 I live in the real world and, at this point in my life, I'd say that about 60 percent of the closest people to me are male. Men with whom I have no history with (we'll get more into that in just a bit). Men with whom I can—and do—talk to for hours on end. Men whom I love deeply and profoundly and platonically (I can't wait to share with you what platonic means!). Men with whom I am, and will continue to be, just friends with.
So, why is it that so many people seem to think that being just friends with the opposite sex is such an impossible feat? I'd venture to say that it's because the following five points aren't thoughtfully and thoroughly considered before a man and a woman decide to become (and remain) homies.
So, can a man and woman be just friends? If they are both striving for platonic love and a healthy bond, of course they can. Let me and my male homies tell it, they're only selling themselves short if they don't.
Featured image by Getty Images.
Related Articles:
Can Romantic Chemistry Be Created? - Read More
5 Signs You're In An Emotional Affair And Don't Even Know It - Read More
Why Guy Friends Are Essential For Your Growth - Read More
Why Staying Friends With An Ex Is Okay (& Healthy) - Read More