---
Quarantines are never a good thing. They are the restriction on the movement of people, intended to prevent the spread of disease. Yet, we've found a way to turn this period into an obsession with productivity; focusing on our ability to upskill, create a side hustle, or learn a new language. Even more exhausting is the obsession with a looming recession, to build the next billion-dollar company, like Airbnb, Uber, and Instagram. Though there have been a record number of unemployment claims, mass layoffs, and economic hardship, this is not a recession, yet.
So why the uptick in productivity now?
When we're bombarded by the number of positive coronavirus tests and those who have died. The answer lies in our inability to be still and make sense of our feelings. This mindset is a reflection of America's hustle culture, where we must get the most out of every working minute. Sadly, sometimes this comes at the expense of our mental well-being.
For some, their jobs were lost, left with a future of uncertainty. While the essential workers selflessly do their part to protect and provide for others. We are fighting a battle with an invisible force that's changing the way we work, think, and play. Productivity is not a priority. This quarantine is not a paid vacation. The sooner we realize this, the more gentle we'll become, recognizing the need for love and connection.
Our ability to produce is our identity. The Internet wants you to believe that you aren't doing enough. Like our world would come crashing down without constant output. What would happen if you did nothing? I promise taking a break from the computer or building out your next big course won't affect you. There's plenty you can do just for the fun of it.

Practice Gratitude Journaling 
If there's anything that this virus has shown us, it's the fragility of life. Write about a time you were grateful for something a loved one did for you. Got out of bed this morning? Journal it! Have a clean bill of health? Journal it! Are you spending more time with your family? Journal it!
Try Taking an Online Cooking Class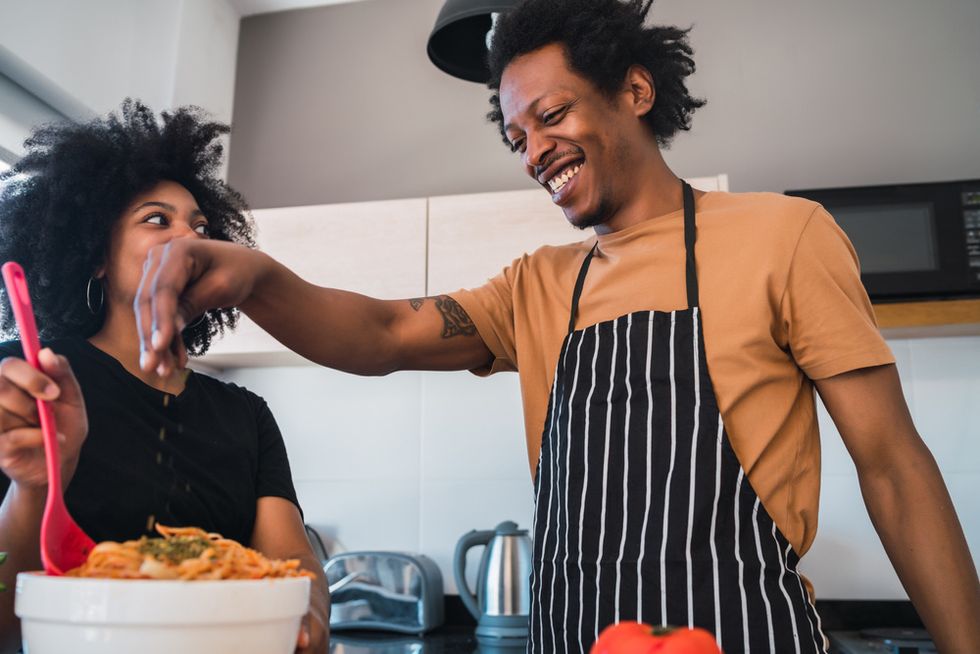 Shutterstock
Instead of seeing cooking as a chore, you can view it as a fun activity. It relieves stress and reduces negative thinking. Author of Addicted to Stress, Debbie Mandel, says, "Cooking is a great destresser because it serves as a creative outlet. And while stress can numb your senses, cooking activates them."
Adult Coloring
Coloring for adults helps reduce anxiety. Research has proven that it can be used as a prelude to conventional therapy for many mental disorders.
At-Home Workouts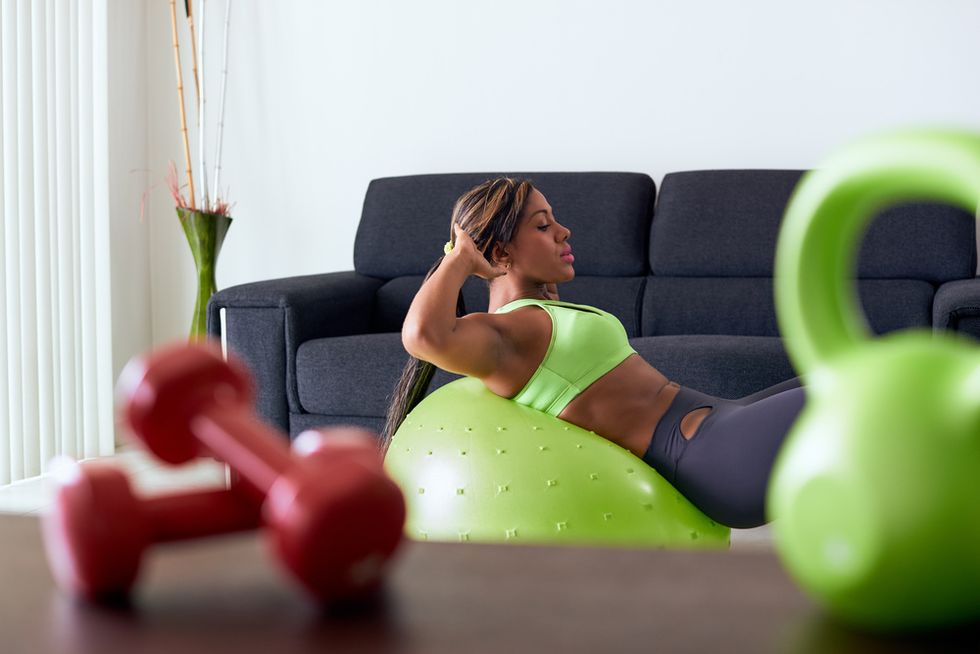 Shutterstock
Working out has nothing to do with reaching your fitness goals. Exercise produces endorphins, chemicals in the brain that act as natural painkillers, and also improve the ability to sleep, which in turn reduces stress. The best at-home workouts don't necessarily require a ton of equipment or any equipment at all.
I'm not asking you to stop working. Do what you need to do to feel good. I am asking you to not use productivity as a scapegoat for not living in the present. Now is the time to embrace the little things that have a lasting impact.
Flattening the curve of infection depends on us. Your only duty right now is to help fight this virus through social distancing. Remember, laughter is good for the soul; gratitude raises your vibrations; staying home can save lives, including yours. Please take care of yourself.
Featured image by Shutterstock