---
Disclaimer: There are light spoilers ahead.
As the credits rolled on Queen & Slim, I remained confined to my $12.85 faux leather movie seat due to high anxiety, experiencing classic symptoms like a lump in my throat, a slight queasiness in my belly, and racing thoughts. Why am I feeling this way after watching a movie meant to entertain me? Scanning the room, many other moviegoers also remained for reasons unknown to me. After several deep breaths, I was calm enough to leave.
Walking to my car, I'd hear commentary from other moviegoers that were riddled with frustration, hurt, and pain. One woman could be heard saying how "we never make it out alive." Another man questioned his partner, "Why you make me see this?" His genuine concern was felt on a spiritual level. My question was simple, "Why does mainstream black 'entertainment' regurgitate black pain?"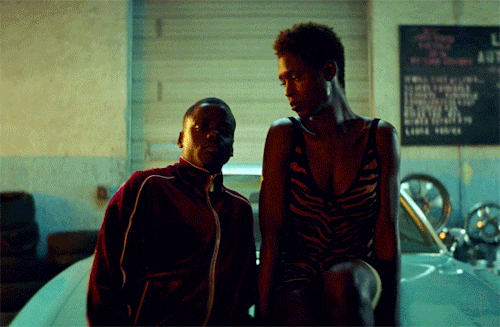 66.media.tumblr.com
Instantly, I became pissed with myself for listening to Issa Rae and "rooting for everybody black". No, I don't have an axe to grind against Lena Waithe or Melina Matsoukas, two amazing creators who've worked extremely hard to secure their positions in Hollywood. However, I was disappointed in their creating cliche black cinema using black trauma, triggers, fears, and pain as the backdrop to promote the depths of intimate and community black love.
For those who've seen the film, you're aware that Queen and Slim met online and decided to have their first date at a local restaurant. Although the dialogue between the pair was cheesy, I remained hopeful that we, black folk, and our love stories would be represented lovingly and wholeheartedly. Listen, I'm not naive, I'm aware all stories require conflict, yet I wasn't prepared for depths the creators would go to emphasize this point.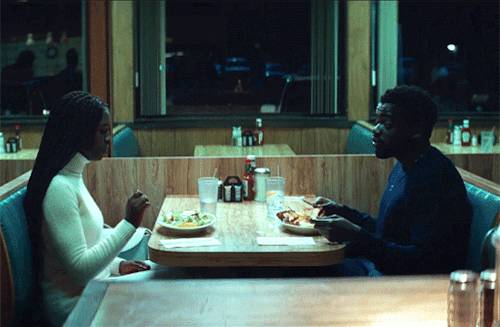 66.media.tumblr.com
The next scene is where Waithe began reaching for the low-hanging fruit of stereotypes and cliches, and black trauma. While driving, Queen and Slim were pulled over by a white, racist cop due to the latter's erratic driving, while arguing over a cliche issue, his phone. Of note, when the red and blue cops sirens were visible, a collective gasp filled the theater because many of us knew from experience what was going to happen next.
Our bodies knew too.

The effects of traumatic experiences live in our bodies, even when the event is long over. #PTSD
During the stop, it was apparent Slim was listening when given the "this is what you do when interacting with cops" talk, as he exercised extreme caution when interacting with the police. Queen had the stereotypical role of an "aggressive black woman", who disregarded the rules of engagement when interacting with police, which was due presumably to her background as a lawyer. Her actions unnecessarily escalated an already dire situation. Subsequently, Queen was shot by the officer, grazed by his bullet. Slim was able to fend off and kill the cop, which started the traumatic journey of Queen and Slim.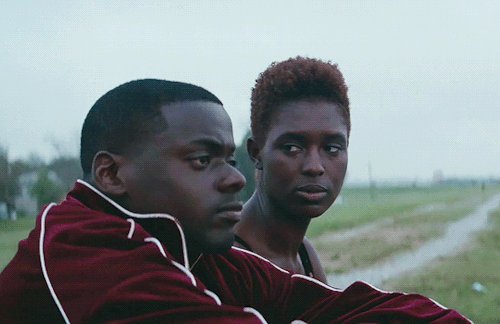 66.media.tumblr.com
Stop.

For many black men and women, including myself, the very sight of the police can trigger anxiety and depression due to historical and present-day representation. Historically, they were "slave-catchers" and night watch. In the 1960's, they sprayed our grandparents with water hoses. Within the last 20 years, they've murdered Sean Bell, Tamir Rice, and Atatiana Jefferson. At this very moment, they are occupying our neighborhoods and utilizing tactics like stop and frisk, exerting their authority at any given moment. Why, in our two hours away from reality, must we confront our societal truths?
The remainder of the film saw Queen and Slim's relationship developed as they navigated various unrealistic encounters. There's no denying the pair's chemistry, which could be felt in the film's intimate scenes, like dancing at the hole-in-the-wall club or during their musty sex scene; however, it's important to highlight that their foundation was built on a shared traumatic experience, which is often confused with healthy compatibility.
We saw two people, on the run for murder, have this brief yet intense relationship while promoting this ride or die mentality, an ideology promoted in our music and films for decades, but has yet to serve the black community well.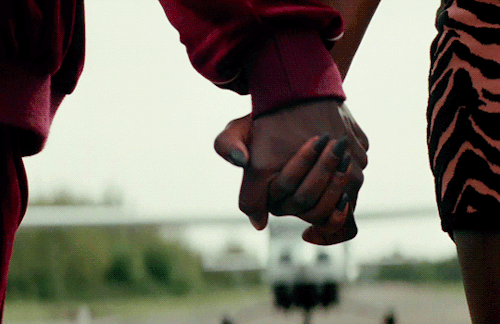 66.media.tumblr.com
To the dismay of moviegoers, Queen and Slim met their demise in a Cleo-Without-A-Gun-Set-It-Off style shooting scene, where the police exercised extreme force, later described as justifiable by news outlets because the couple was "armed and dangerous".
When the black community learned of their deaths, the black Bonnie & Clyde were viewed as martyrs and were given the traditional posthumous black martyr package, which consisted of their images printed on t-shirts, worn by black boys playing basketball, and the creation of a mural on a dilapidated city wall. I'm assuming some teddy bears and flowers found their way onto the helicopter runway, as its symbolism is essential when discussing black grief.

In the days following me viewing the movie, I ponder how the film Queen & Slim could've best represented black folk without preying on our ills and fears in the process. The answer was simple: It couldn't. This was a story that didn't require telling because the majority are aware of the systematic racism that exists within our legal system. We've encountered racist police and have witnessed dysfunctional black relationships, both within our community and personal lives. Why must we constantly relive these harmful truths in our entertainment?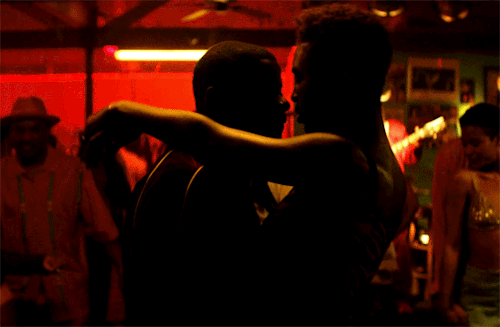 66.media.tumblr.com
There were minimal redeeming qualities in the storyline, and imagery, in this movie that spoke to healthy black love, neither with a partner nor self, which is a unique responsibility of both Waithe and Matsoukas, given their respective platforms.

Our stories deserve to be told in the most creative, authentic, edifying, and uplifting fashion. Unfortunately, this wasn't it.

In interviews, Lena boasted about white hands not touching this story, yet it was immersed in the white supremacist patriarchal capitalistic stereotypes that continue to harm us. How can I argue against our portrayal through a "white lens", when it's the "black lens" that continues to fail us. Black entertainment cannot continue to be rooted in shared trauma and there be an expectation of support because "at least we got beautiful chocolate black folk on the screen". The longer we continue to subscribe to this unhealthy narrative, and not hold our folk to higher standards, we'll forever be emotionally crippled.
xoNecole is always looking for new voices and empowering stories to add to our platform. If you have an interesting story or personal essay that you'd love to share, we'd love to hear from you. Contact us at submissions@xonecole.com.
Featured image via Tumblr