On any given day of the week, the #blkcreatives network can be found bridging the gap between black creatives and their goals.
---
But its founder Melissa Kimble never envisioned she would ignite a community that currently connects over 45,000 people across social media. Fresh out of college, it was hard enough for the brains behind the hashtag to land a writing gig at a magazine or newspaper.
Her love for all things creative had humble beginnings when Melissa was no older than 12. During a cleaning day in her grandmother's home, Melissa stumbled across a box flooded with The Source, Vibe, and XXL magazines, which more than likely belonged to her brother who had just moved out. Having had no concept of hip-hop journalism, she pored over words penned by Danyel Smith to Kim Osorio. "This is someone's job to put this together?" she thought as she moved from cover to cover.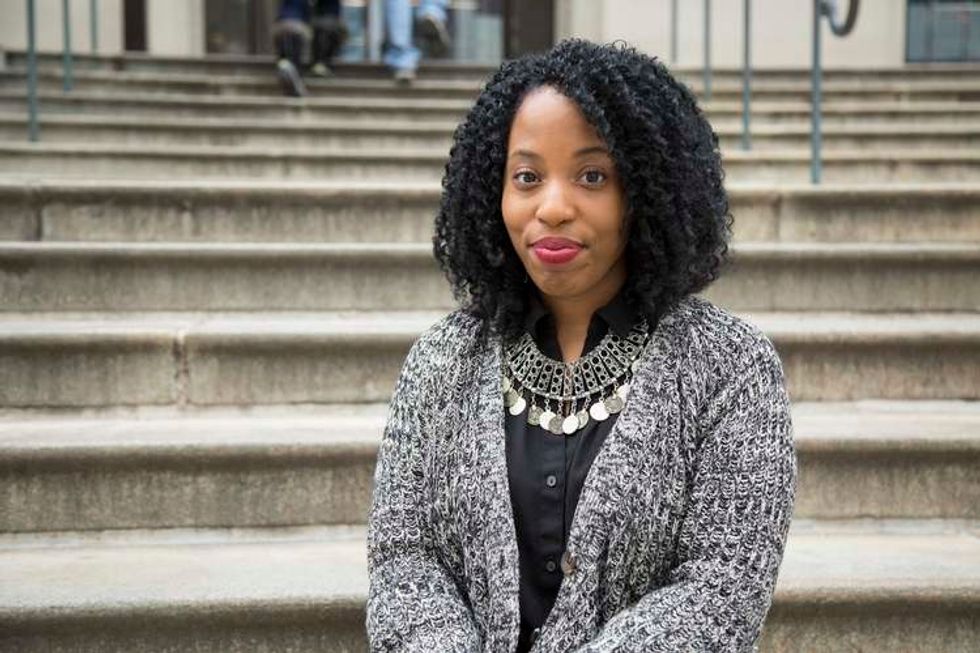 While Melissa always had a flair for reading and writing, thanks to her single mom placing books in her hands when she was merely two, this was different. "Finding those magazines and seeing how the music I was listening to on the radio was being turned into stories was the moment that I discovered my natural love for print," she reminisces. "It opened up a whole new world for me."

"It opened up a whole new world for me."
During our morning call, the Chicago native sounds as bright as the sunlight piercing through my window. "I've been feeling very clear this week," she tells me at the dawn of our conversation, miles from one of the lowest moments of her life.
In May 2009, Melissa's job hunt unraveled into a series of no's as she prepared to cross the stage at the University of Tennessee at Martin. "At that time, trying to go into media seemed impossible," she reflects.
With the Great Recession gnawing at her childhood dreams and communications degree, the recent grad landed face down in defeat at a FedEx center in Memphis. "Having a degree and then immediately having to go throw boxes just to make money was humbling in hindsight but super difficult [at the time]," she explains.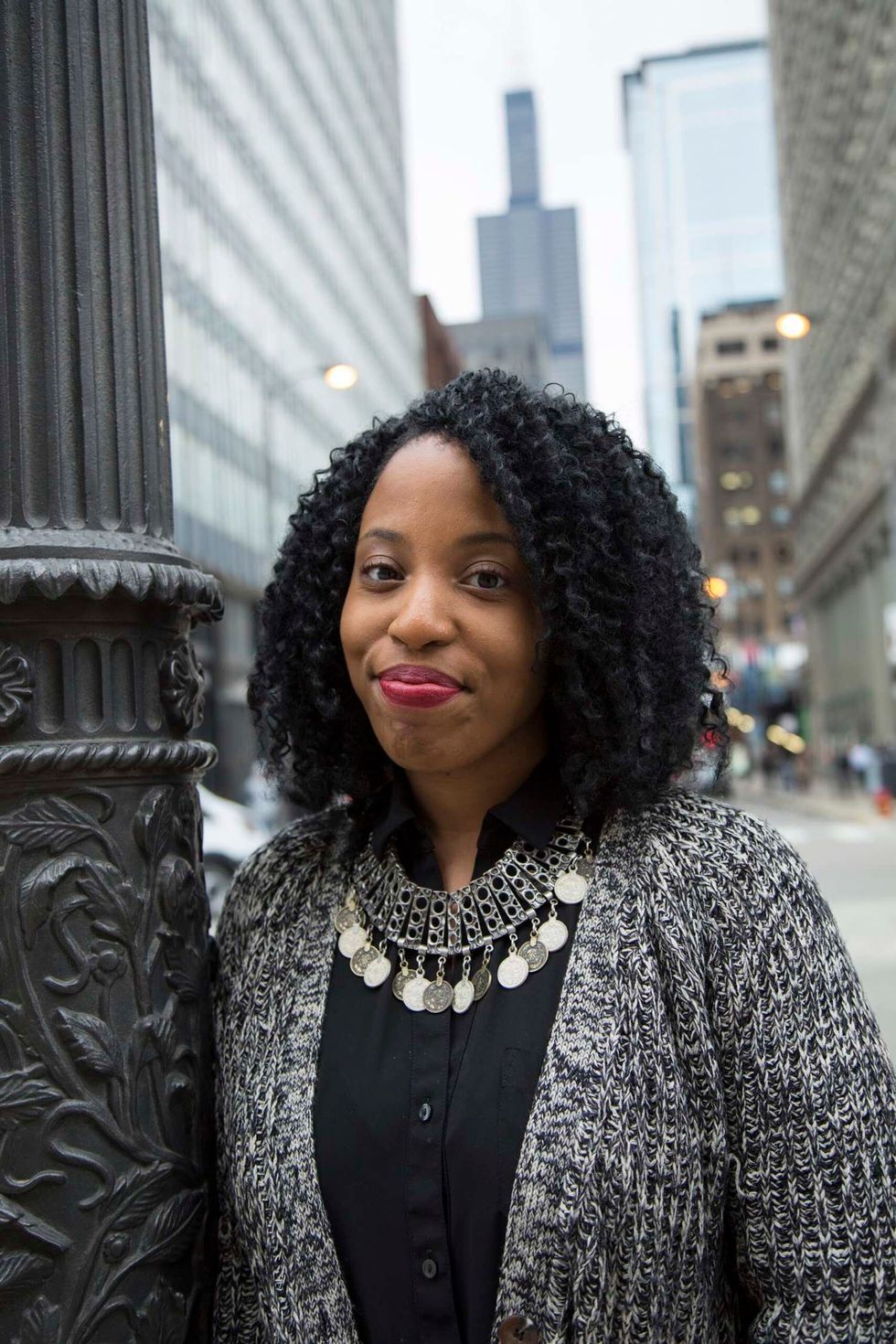 As a means to keep her pen afloat, Melissa dabbled in celebrity news and gossip in her spare time but was ultimately unfulfilled. "It stretched my muscle, but over time, I got tired of contributing to that particular conversation and wanted to find a way to tell stories," she maintains. "I felt like I wasn't doing that."

After lending her talent to several sites, developing her own space online came to mind as early as 2010. Since she couldn't keep her phone on her during FedEx shifts, Melissa would scribble her ideas on paper and tuck them away for later review. As a bookworm, she contemplated interviewing black authors about their latest titles until a larger vision crept into view. "Given where I was in my life, it was so important for me to see examples of people who had created their own lane or career out of nothing," she muses.
When she launched her blog in 2012, Melissa panned to self-starting women like relationships guru Demetria Lucas and digital influencer Christina S. Brown before zooming in on men as well. One year later, she was listed among the "Top 14 Empowering & Inspiring Black Women to Follow Online in 2013."

Despite the traction, Melissa admits she was "off and on" with her project for three years before hitting her stride. Her skills began to tilt towards social media, she explains.
It started with Twitter chats. She had participated in a few, but soon realized they weren't curated with black creatives in mind. "I always feel like there are two different conversations going on in this world: one where the conversation is being controlled by the media and the government and what they want us to see, and then there's the conversations that we are having with each other and with ourselves that are necessary for the mainstream to see, and I felt like the latter part was missing from social media," Melissa expresses.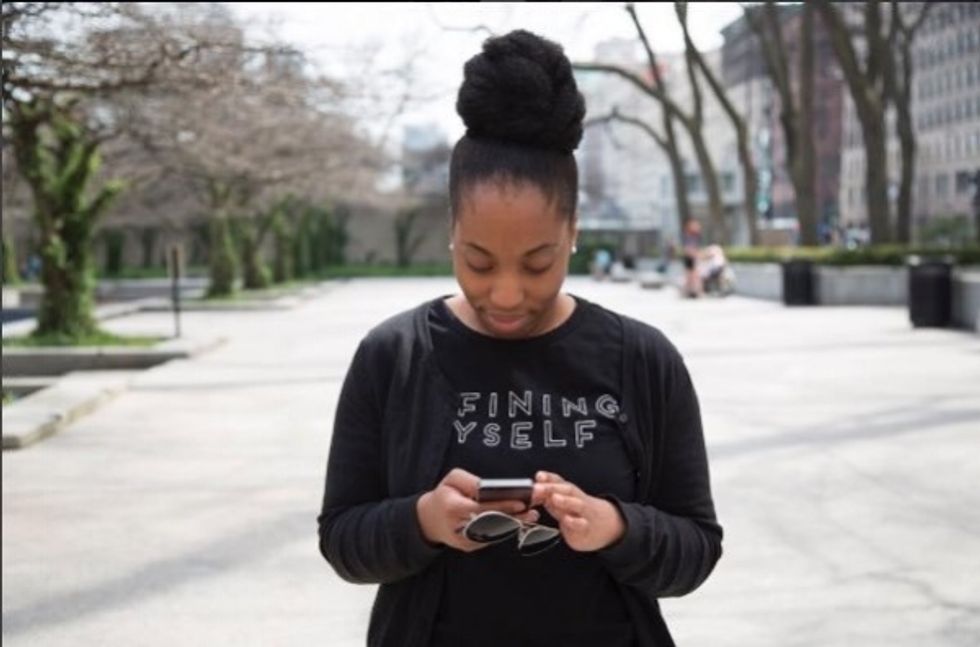 "I felt like the latter part was missing from social media."
In response to that void, she launched My Creative Connection's first Twitter chat in April 2015. Driven by four guests, including Black Actress creator Andrea Lewis, the exchange on "Owning Your Creativity" lured a number of eyes. "People kept asking, 'When's the next one?'" Melissa describes the demand for more. "There was nobody else online who looked like us doing Twitter chats, so we were able to really capitalize off of that."
By the fifth chat, she adopted the name #blkcreatives from a friend, which marked a definitive chapter for her platform.
With each discussion, the hashtag swelled into a network that, to date, reaches tens of thousands.
The success of #blkcreatives catches Melissa off guard at times, but she's aware it didn't manifest by accident. "We found this lane where we're like the creative's best friend or thought partner," the social media strategist explains. "We have this energy around us that's really personable and open, very informative but with a heart and mission for service, and I feel people can feel that when they come in contact with the network."
Scroll their Twitter page, and you'll spot plenty sharing their intentions for the week, revisiting their wins for the month, and holding themselves accountable for where they fall short. There are tons of job opportunities to mull over too, but Melissa insists, "You can't pour from an empty cup. You have to take care of yourself in order to take care of business."

"You can't pour from an empty cup. You have to take care of yourself in order to take care of business."
It was through a chance encounter at a networking event that the digital maven landed a job at Ebony in December 2015, but had she not done "the inner work," chances are she wouldn't have left much of a mark as their onetime senior social media manager.
The moment she accepted the position, she knew she wanted to dig through the magazine's archives, which spanned 70 years of black history and culture. Under the direction of then Editor-In-Chief Kierna Mayo (whose words she once marveled over as an aspiring writer), Melissa unearthed classic Ebony covers to establish "On This Day" features. When she commemorated the 44th anniversary of Sanford and Son's premiere, her post reached over one million people on Facebook within 24 hours, a rare feat for the publication at the time.
Looking back at how she fueled Ebony's visibility, she cites more than doubling their social media following as a standout accomplishment. "I'm most happy that I was able to take a legacy brand and make it relevant on a daily basis online," she shares.

Before she could ring in a second year at the magazine, however, Melissa and much of her team were laid off in May 2017 as #EbonyOwes became a trending topic on the web. "A lot of what the public was finding out at the time, I was finding out as well," she recalls, referencing the dozens of freelancers who accused the company of nonpayment last year.
The sudden dismissal left Melissa upset and lost yet, ultimately, relieved. "I say this as a person of faith, but I definitely feel like it was God getting us off the Titanic before it sunk," she reflects.
"I definitely feel like it was God getting us off the Titanic before it sunk."
She had already been searching for new opportunities, which sparked a move to New York less than a month later, but credits #blkcreatives for seeing her through the unexpected. Between words of support and regular job leads, Melissa felt far from alone. "I was able to tap into my own community to help myself," she says, pointing to the value of the network she built. "It's definitely tested (laughs)."
Today, Melissa is helping Vibe veteran Mimi Valdes build her digital platform Kaleido Beauty all while managing social media for co-working space Dream Village and Sanaia Applesauce. Ask her how she does it all, and she'll list daily prayer and meditation as life changers. "I always try to make sure I'm putting myself first," she explains, adding that she's intentional about meeting her physical and emotional needs. If she could use help along the way, she won't mince words either. "Up until now, I've thought of balance as a solo effort when, really, it can be a group effort," she affirms.
As for the future of #blkcreatives, Melissa has set her sights beyond the Internet in more ways than one. She imagines she'll start an official nonprofit that will inspire black creatives to give back to youth through literacy and tech within the next three years. In the meantime, her team has launched a $5,000 fundraiser in support of Children of Promise, a Brooklyn organization dedicated to breaking the cycle of intergenerational incarceration.
In deep thought on the limitless possibilities for her network, she also reveals hopes of maturing into a digital marketing agency, cementing an annual conference, and hosting events in an effort to make a fuller impact on visionaries across the country.

"It's not just about one person," Melissa ensures. "I could've easily slipped my personal brand in front of #blkcreatives and allow that to elevate me higher than I am now, but it's never been about that. #blkcreatives is really about the community, and I think that shows in everything that we do."
For more Melissa, follow her on Instagram. You can also check out #blkcreatives by using their hashtag and following them on Instagram too.