---
Throughout my adolescent life, my mother would constantly tell me as she looked at my incomplete made up face, to "go put some lipstick on." I was a ChapStick girl for years! I've always loved wearing makeup and would do up my eyes, face, and cheeks, and finish it with lip balm.
Fast forward years later as a young professional, lipstick has become a staple in my makeup bag, as well as, my signature look along with bronzy clean skin and manicured brows. If I went into my bathroom and counted how many lipsticks I currently have, I wouldn't be surprised if the count exceeded 30. I know, lol.
As a beauty blogger, it's been a part of my job description to test and collect. But like most women, I like to have room to spend my money elsewhere and not break the bank due my slight obsession over makeup. So, I've rounded up 10 budget friendly, drugstore lipsticks from different brands, tested them out, and included an honest review on how they stand up next to some of our pricier favorites. Enjoy!
Wet & Wild Megalast Lip Color

Shade: 902C Bare It All
Price Tag: $1.99
Application: Initially goes on like a matte texture, but reapplied throughout the day it goes on creamier.
Pigment: Great pigment!
Tips: This is one of my favorite cheapie brands. I literally have every single color. I would recommend wearing a light lip balm underneath before you apply the lipstick.
Gripe: Some colors can be "stickier" than others after application, which could be due to the ingredients of the lipstick. You get what you pay for, right?
Worth It?: Definitely! Overall, the payoff is major and it's worth every bit of your $2. Thank me later.
Shop here
Rimmel London Moisture Renew Lipstick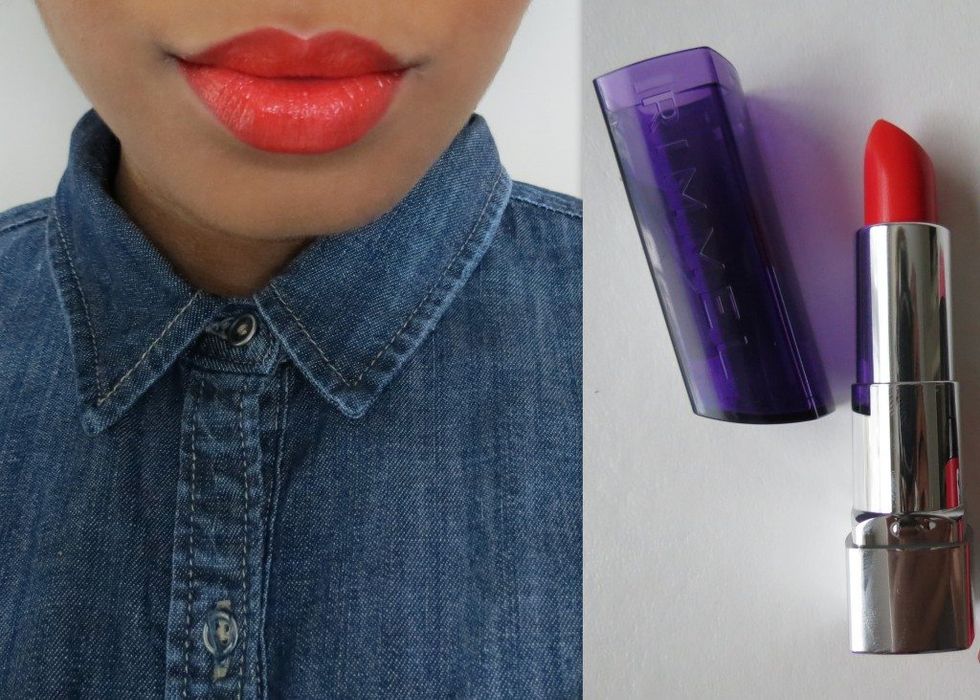 Shade: In Love With Ginger
Price Tag: $5.49
Application: Glides on very smooth and creamy. I did not need to wear a lip balm underneath.
Pigment: The color is buildable which I love. More swipes equals more pigment. You don't even need a liner underneath.
Worth It?: Yes! I would compare this lipstick consistency with Dolce & Gabbana lipstick. Dolce smells better, but Rimmel London gives off max color for your dollar.
Shop here
Rimmel London Lasting Finish Matte Collection by Kate Moss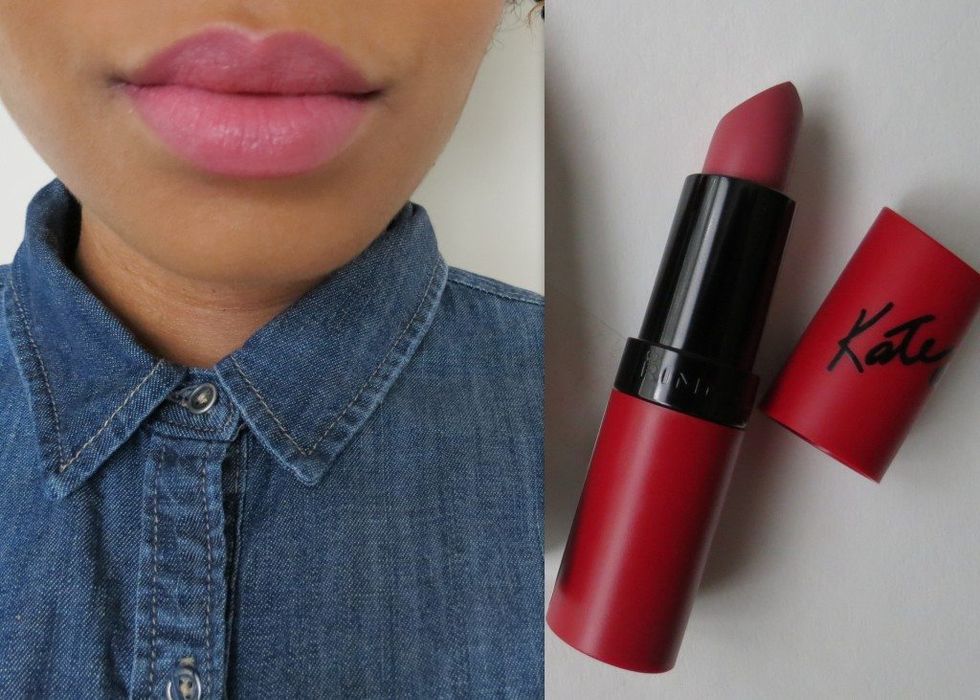 Shade: 103
Price Tag: $5.49
Application: Creamy application and dries with a matte finish.
Pigment: Incredibly pigmented.
Gripe: As it wears throughout the day, it fades away and leaves a ring of color around the outer edges of the lips.
Tip: For longer wear, apply a light balm, fill in your lips with with a lipliner, then apply the lipstick.
Worth It?: This shade is hot right now. I would definitely say it compares to some of your favorite MAC lipsticks.
Shop here
Milani Color Statement Moisture Lipstick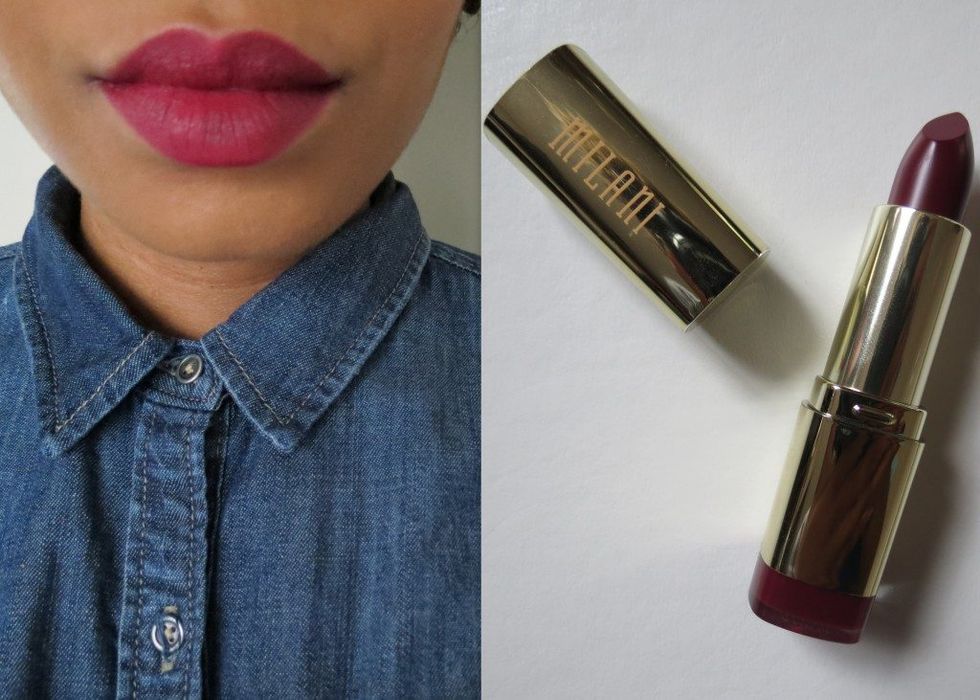 Shade: Matte Flirty
Price Tag: $5.99
Applications: Goes on smooth but matte
Pigment: Pretty good color.
Gripe: The color was a little uneven when applying. A lipliner underneath would help with even application. It also stained my lips a little after removing with a makeup wipe.
Tip: You have to be sure your lips are exfoliated before applying this lipstick. It will show every imperfection if you don't.
Worth It?: It's a hit or miss with this line depending on the color. I have colors from Milani with great pigment and others that just don't give me enough punch, but I still give it a thumbs up.
Shop here
Maybelline Color Sensational Creamy Matte Lip Color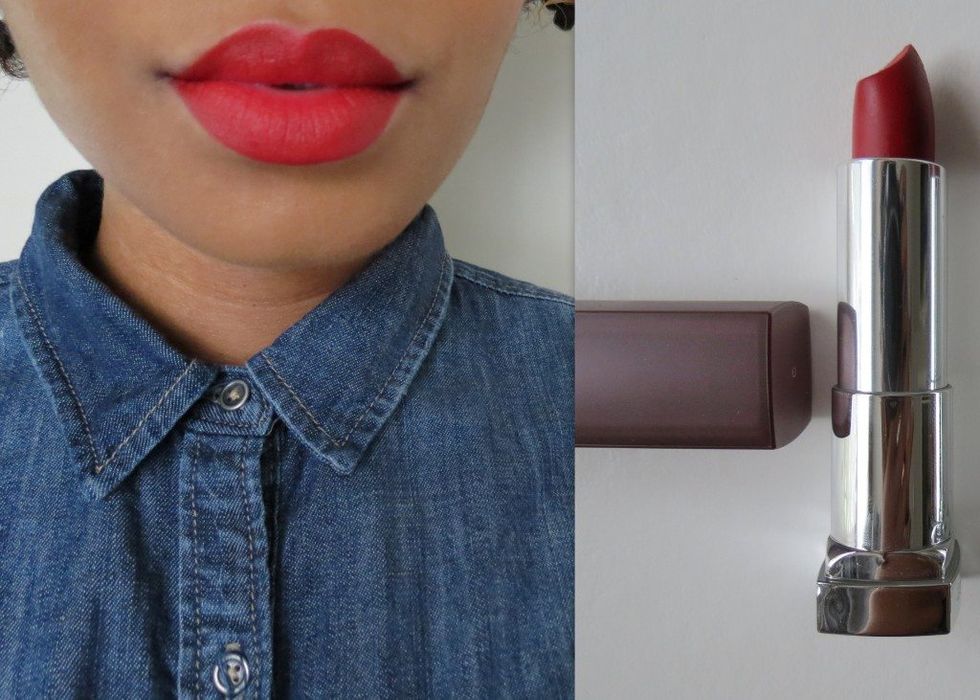 Shade: Rich Ruby
Price Tag: $8.29
Application: Goes on smooth and creamy. Felt very soft with a satin finish feel, dries matte.
Pigment: Amazing color pay off! The kind that makes you say wow the moment it hits your lips.
Tip: You can apply a light balm first, but it wasn't drying at all.
Worth It?: LOVE LOVE LOVE this collection! This shade may be the runner up to my favorite NARS matte lip pencil this Fall. Total dupe to MAC Ruby Woo.
Shop here
Maybelline Color Sensational Creamy Matte Lip Color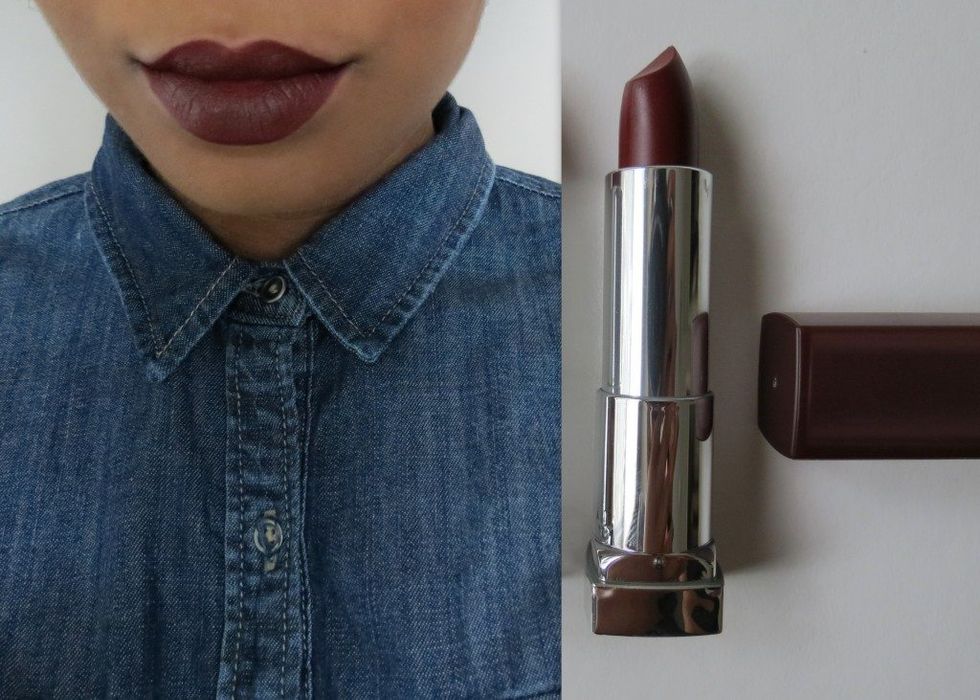 Shade: Burgundy Blush
Price Tag: $8.29
Application: Applies satin and smooth, dries matte
Pigment: Another enviable shade with great pigment. Buildable color and you don't even need a liner underneath.
Worth It?: Another bomb shade from the same collection. There are so many colors to choose from, so you are bound to find something you love for Fall.
L'Oreal Paris Colour Riche Le Matte Lip Pen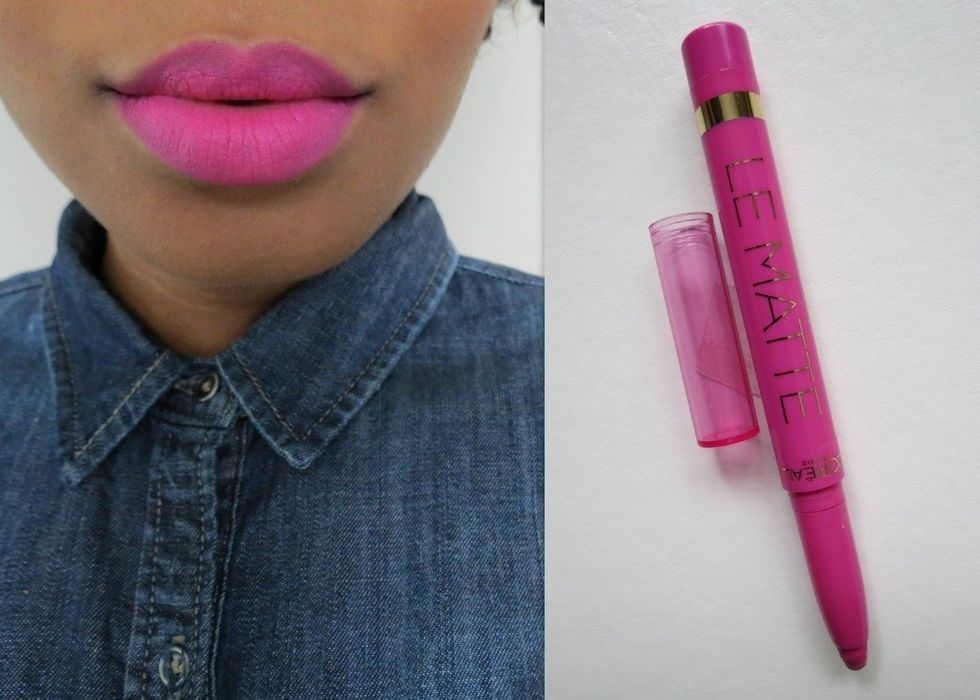 Shade: 100 Matte For Me
Price Tag: $8.99
Application: This lipstick applies more like a lip liner and was very easy to use. It goes on creamy with a satin feel and dries matte.
Pigment: The color is vibrant which I loved!
Tip: I would recommend for women with two-toned colored lips to use a liner the same shade for even color. My lips are a little darker around the edges and pink in the middle and I could still notice the darker edges of my lips.
Worth It?: Totally! If anything, this could double solely as a liner under your favorite shade of lipstick for maximum staying power
Shop here.
L'Oreal Infallible Pro-Last Lip Color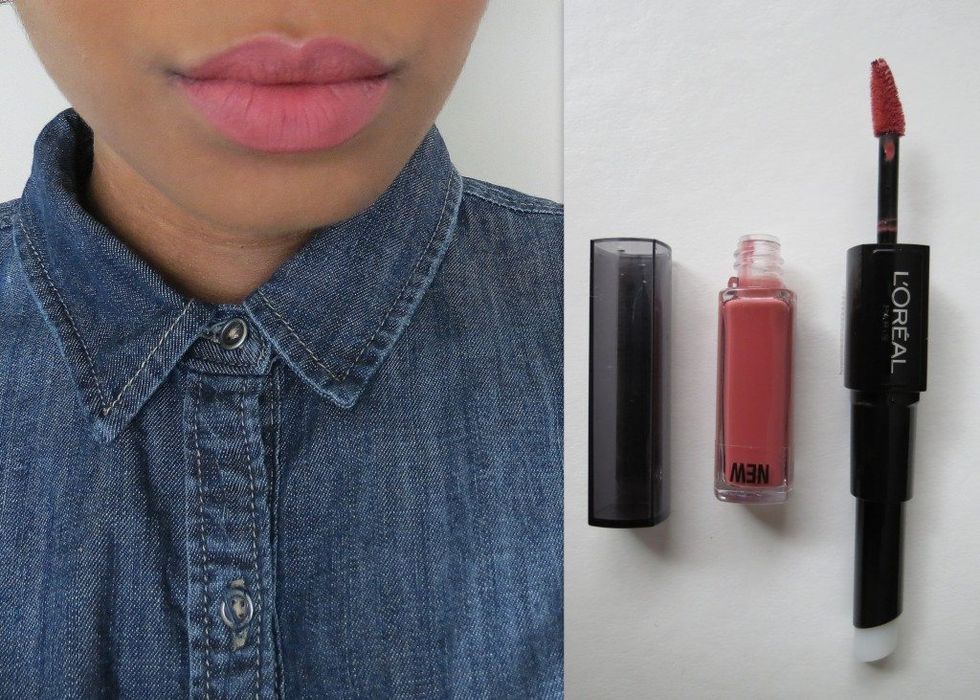 Shade: 111 Passionate Petal
Price Tag: $12.99
Application: You apply this product using the gloss first, then top it off with the balm. As a gloss alone, it was very tacky and does not feel good on your lips. When I applied the balm over it, it moved the gloss around and made it uneven. It was just weird.
Pigment: The color wasn't bad.
Gripes: For it to be $13, it smelled cheap. It was also the hardest lipstick to get off and dried with an awkward ring around my lips. When they say long lasting they mean it. I had to scrub vigorously to remove this product with a makeup wipe.
Worth It?: No, I did not like this product at all. Not only is it the most expensive, but there are so many negatives behind it, I wouldn't recommend it to anyone.
Shop here
Revlon Super Lustrous Lipgloss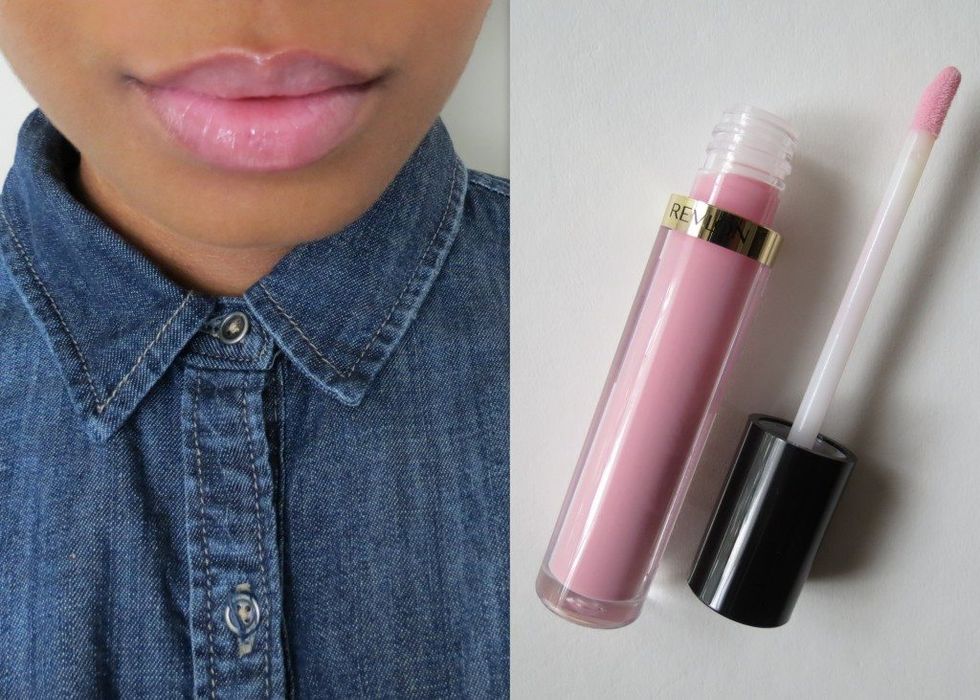 Shade: Sky Pink
Price Tag: $7.99
Application: For my girls who prefer gloss as opposed to a lipstick, you will love this line. It's light and applies more balm like than a sticky thick gloss (cough…MAC).
Pigment: Pretty soft color.
Tips: Great to wear alone or over your favorite baby pink or nude shade.
Worth It?: Yes, it's not quite as pigmented as the enviable MAC "Snob" yet, but a great runner up that won't leave that weird white ring on the inside of your lips.
Shop here
Black Radiance Perfect Tone Lip Color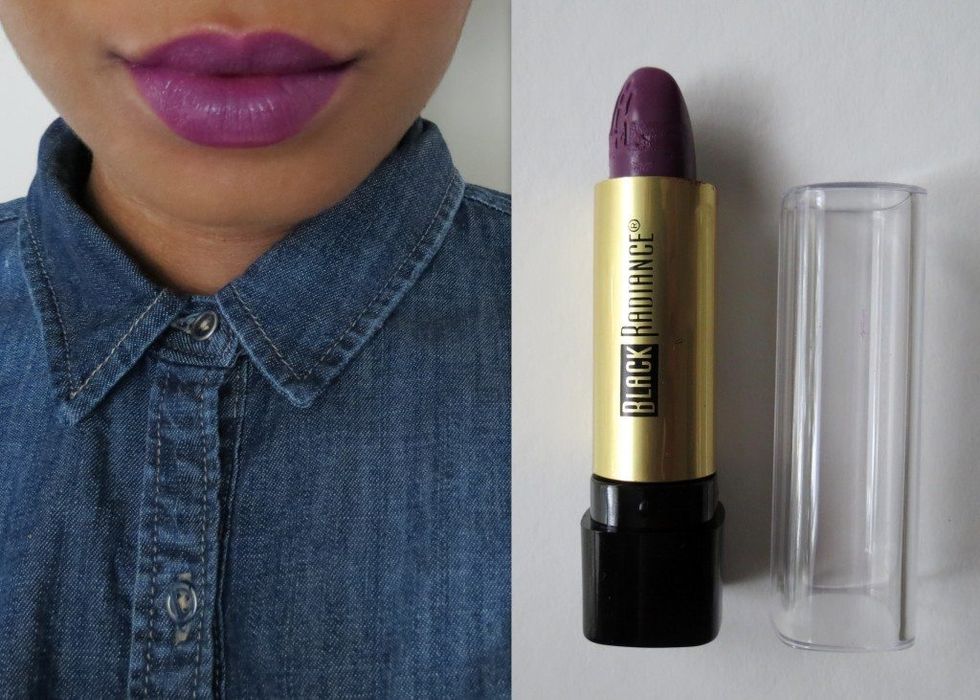 Shade: Plum Orchid
Price Tag: $1.99
Application: Glides on smoothly and feels moisturizing.
Pigment: This specific color has ok pigment. It's a mild take on a purple lip.
Tips: For more pigment and punch, layer this lipstick over a purple liner.
Gripe: The consistency of this lipstick is soft, which makes me worry that it may break in half or melt down easily.
Worth It?: Yes. While there are competitive purple shades out there, I do have a red from Black Radiance that looks awesome. Just like Wet & Wild, it's definitely worth the two dollars.
Shop here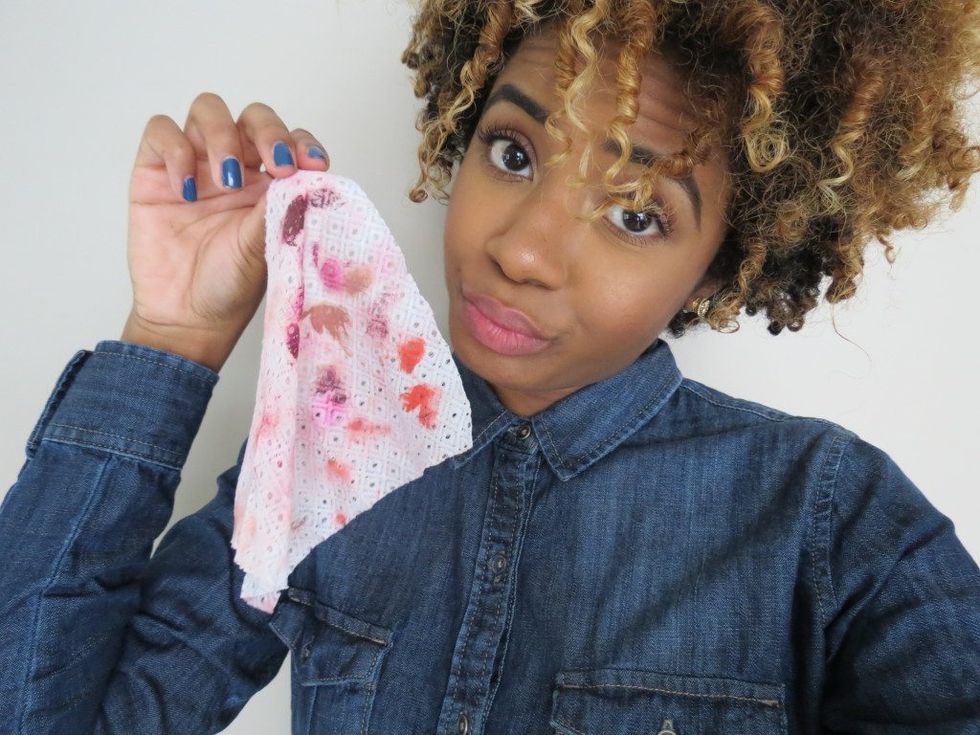 Now that I've sampled all these lippies for you ladies, which ones are you feeling? There are so many amazing brands in drugstores and I'm sure I left a couple of your favorites out, but hey, hopefully I was able to introduce you to some new faves as well!
What are some of your favorite drugstore lipstick brands and shades?