---
In xoNecole's Finding Balance, we profile boss women making boss moves in the world and in their respective industries. We talk to them about their business, their life, and most of all, what they do to find balance in their busy lives.
If I could sum 2020 up in one sentiment, it would be: 'life comes at you fast.' This year has been hitting hard and heavy on all fronts it seems and I know I'm not the only one who could use a reprieve from its rampage. (Really a cancellation, because Miss Rona has BEEN worn her welcome.)
And yet, despite its best (read: worst) efforts, many of us have continued to survive and even thrive during this chaotic time. Some of us have started businesses, met and succeeded goals, started a new life in a new city, and everything in between. Some of us have learned how to bottle all this chaotic energy and use it as fuel to power forward. And though it's always important to find a way to keep evolving no matter the circumstance, it's equally as important to know when to ease up and take your foot off the gas in the name of self-preservation. And that's a lesson dermatologist and Girl+Hair co-founder, Dr. Camille Verovic knows from both personal and professional experience. "You have to hit pause at some point––if you don't, your body and spirit will hit pause for you."
After doing the "big chop", Verovic found herself dismayed after noticing how hard it was to maintain and retain hair growth while wearing protective styles. And if she was frustrated, she knew many other women probably were too. Thus, Girl+Hair was born. Coupled with both her medical knowledge and personal quest for optimal hair health, the company is the first of its kind to offer a complete 'under-hair care' system designed to promote and protect natural hair.
For this installment of "Finding Balance", xoNecole got the chance to chat with Dr. Camille Verovic about all things self-care, here's what she had to say.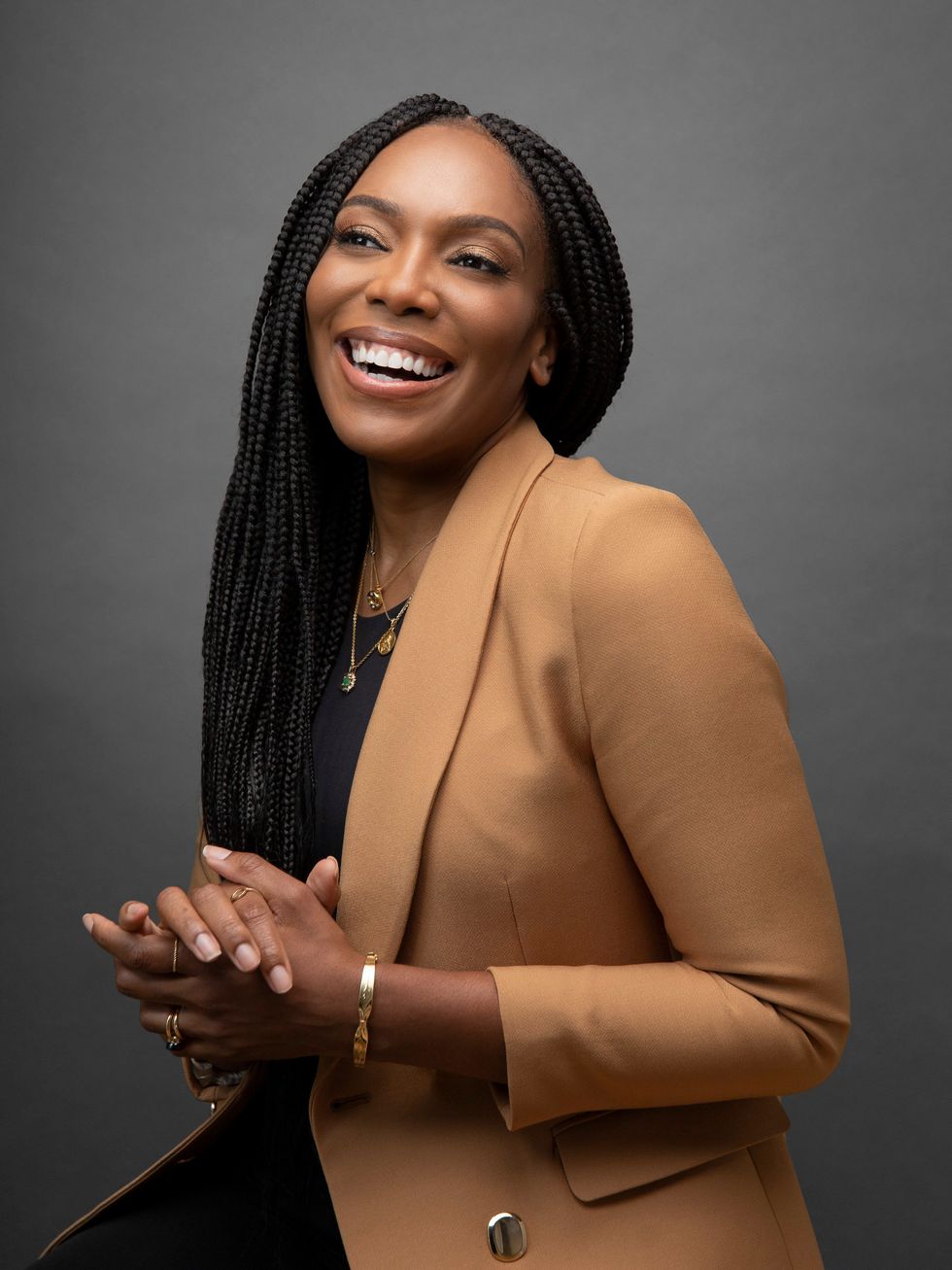 Courtesy of Derrick Davis
xoNecole: At what point in your life did you understand the importance of pressing pause and finding balance in both your personal and professional life? 
Dr. Camille Verovic: I learned this very early––my mother passed away when I was 23. When I was cleaning our family home, I found her journal––she worked so hard but she had a lot of regrets. If you are a hard worker, you can really work yourself into the ground. It is important to you and everyone around you to try your best to find a good balance in your life.
What is a typical day in your life? If no day is quite the same, give me a rundown of a typical work week and what that might consist of.
5:15am, I wake up. It's a family affair to get our six-year-old ready for school. From 6am to 9am, it's emails and morning meetings with hubby. Between 10am to 1 pm, I'm sorting out manufacturing and logistics. And most afternoons and evenings, I have meetings. Days when I'm in the office as a practicing dermatologist, I'm in the office by 10am. When I am not in the office, I'm working on Girl+Hair. I typically work 2-3 days a week as a practicing dermatologist and 3-4 days a week on Girl+Hair.
What are your mornings like? 
The mornings are all about getting my family ready for the day. We are actually a well-oiled machine in the morning.
How do you wind down at night? 
There is never a true wind down when your spouse is your business partner (this isn't good, ladies). When I do get a moment to myself, I open my Bible app and try to work on a reading plan.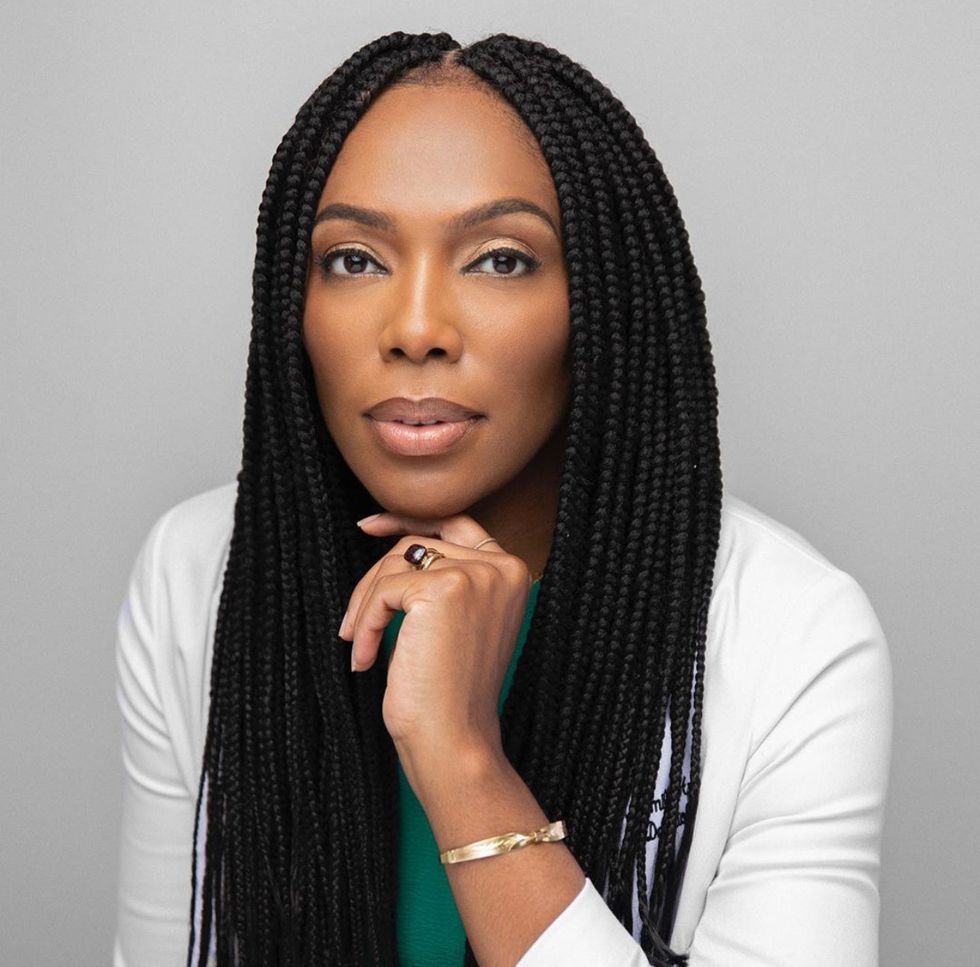 Courtesy of Derrick Davis
When you have a busy week, what's the most hectic part of it? 
Meetings, meetings, meetings! In my case, the busiest weeks are when I have a ton of meetings. I have to take care of my out of office duties as a physician––follow up on biopsies, coordinate care with my office manager, call patients, speak with pharmaceutical reps.
How do you find balance with:
Friends?
I keep the circle small and I try to call when I am commuting.
Love/Relationships?
You can't be happy with someone else if you are not happy with yourself. To find balance in any relationship, you must first find balance in your own life.
Exercise?
I am terrible at this but I just bought a bike so hopefully, I will be better.
What about health? Do you cook or find yourself eating out? 
We cook 75 percent of our meals. Cooking is great because it makes you slow down.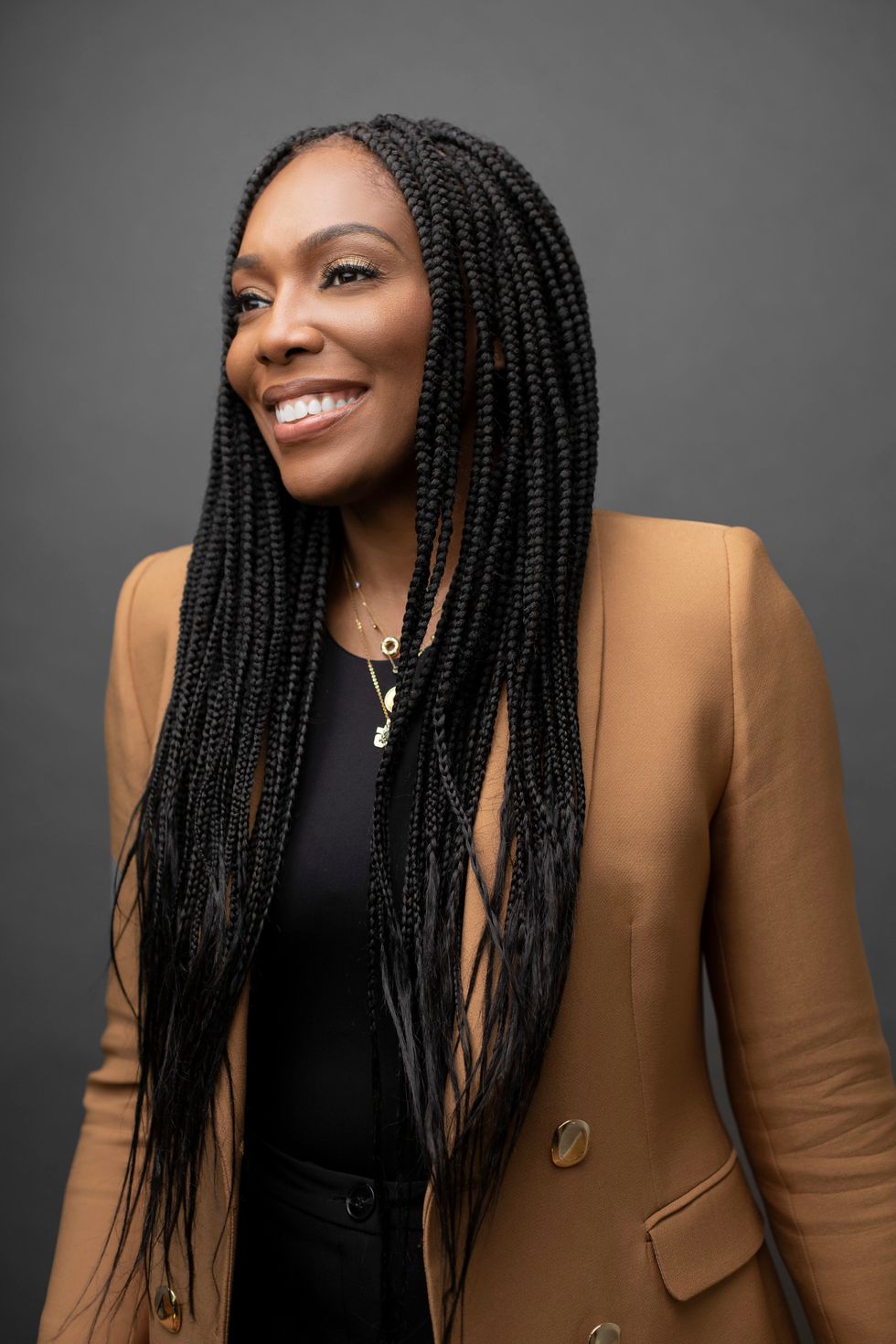 Courtesy of Derrick Davis
When you are going through a bout of uncertainty, or feeling stuck, how do you handle it?
This sounds really old-fashioned, but I lean on the Word [of God].
And honestly, what does success mean to you? What does happiness mean to you? 
Success and happiness to me is one day looking back at my life and knowing that I gave almost every day the best that I could. One of my life goals is to be a philanthropist. I don't think there are enough Black philanthropists.
Are you a member of our insiders squad? Join us in the xoTribe Members Community today!

Featured image courtesy of Derrick Davis.