"If you love somebody, let them go, for if they return, they were always yours. If they don't, they never were." – Kahlil Gibran
It's the quiet moments with him that leave me the most thankful that we found our way back to each other.
---
If you were to ask me a year ago, the thought of us reconciling or rekindling our relationship would have never crossed my mind. Been there, done that, scorched earth philosophies–you name it. Giving second chances were reserved for my first love.
The loves that came after and somehow did not work, I felt it was the way things just had to go. I loved, I lost, accepted that L, and kept it moving. My current partner was no different in that regard. We weren't seeing eye to eye and wanted different things. He made it clear to me that he wasn't ready for a relationship, but could very much see himself committing to me in the future. I had heard that line before and just wasn't believing it despite how honest I knew him to be. Six months came and I decided it was time to bow out because we weren't progressing the way I wanted to progress in a romantic relationship.
I didn't foresee him reentering my life. He came back singing a different tune, being patient as my new relationship began to fizzle out, all while being an incredible friend to me along the way. He and I went out shortly after and I realized that starting over in our relationship was something that I really wanted to do with him, especially because unlike the year before, we seemed to be where we needed to be in order to rise in love.
Starting over in a relationship might not be a viable option for a lot of couples going through their ups and downs, but I've learned a few lessons about starting over in a relationship that just might change your mind about stepping away and seeing if your love comes back to you better than before.
Lesson One: There is no such thing as a clean slate.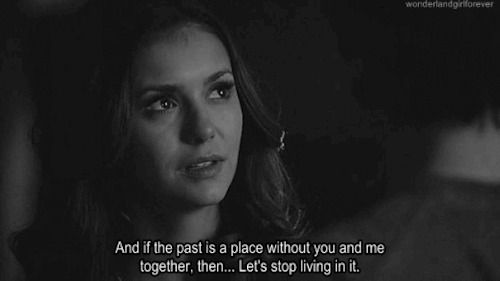 Or at least not in my opinion. But for me, I do feel there is a such thing as a mutual understanding of the past being the past and concentrating on the relationship for what it currently is versus what it was and wasn't. It's about coming from a viewpoint of having instead of lacking. Old discussions will come up, but it is important not to fester, dwell, or punish, but instead to face it head on and have those tough conversations before they become unconquerable.
Lesson Two: Sometimes time apart gifts you with a pair of brand new eyes.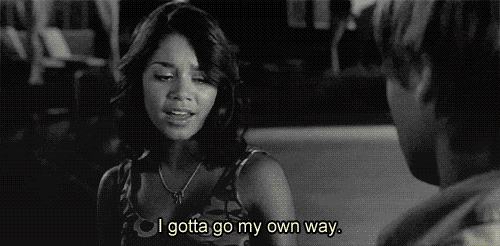 Time apart can grant new perspectives and new appreciation for one another. Sometimes you meet that person again, the circumstances are better and maybe love can thrive, which is wonderful and the preferred outcome in make it or break it scenarios. Often times however, moving on is just that. Regardless of the desired outcome, it's important to approach that process of moving on with sincerity and without expectations of a reconciliation. Be prepared to accept whatever outcome that happens.
Lesson Three: Running away is not the answer to solving problems.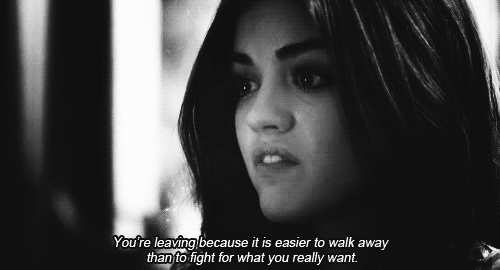 I confess, I am a habitual runner. I've spent the greater part of my adult life in short-term relationships versus long-term ones, largely because when something doesn't work for me, no matter how trivial, I kinda just go into this default mental chorus of "on to the next one, on on to the next one" and keep it moving. Nothing gets solved that way though. Sometimes a knee-jerk emotional response isn't the best way to sustain a relationship. So, I appreciate the way this person has anchored me and provides balance to my sometimes emotional waves. I like to think we do that for each other. His effort and his fight for me inspires the same response.
[Tweet "Fight for what you want in life and in love."]
Lesson Four: The gray area can be a fun place.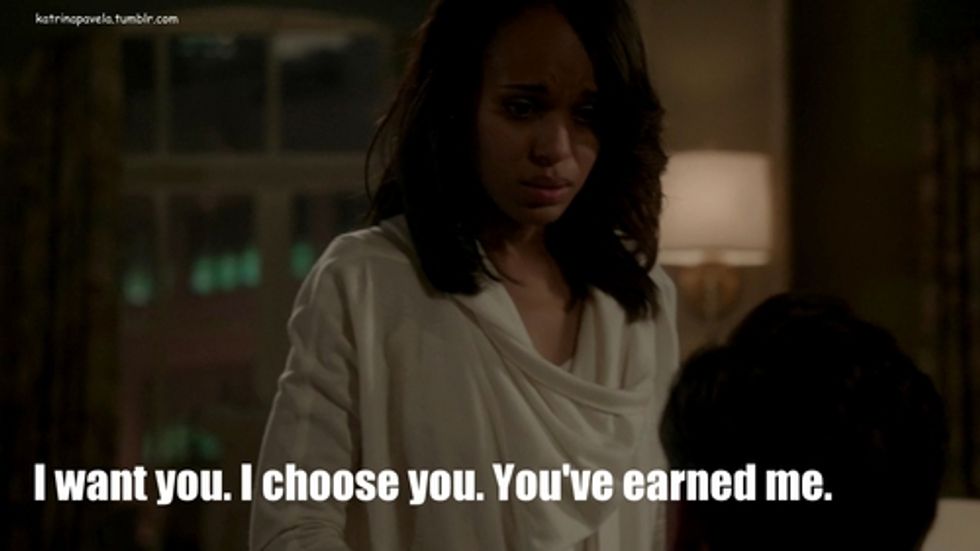 I am a true Cancer; I crave security. It is my deepest want, and thus, my deepest fear is rejection. In the past, casual relationships have been difficult for me, because in a lot of ways, it goes against my nature and my desire for control. In relationships, I often label "dating" as "black" and "committed" as "white", with the "gray" being what's in between. We are, but we aren't. We are sleeping together, blurring those clearly defined lines and making gray by making love. Forgive me, but that part used to freak me out to no avail.
Maybe it's history. Maybe it's how hard he fights for me. Maybe it's him showing up day in and day out. Maybe it's the fact that I don't care about "what if" or "then," and focus solely on "what is" and the "here and now." Or maybe it's the things that I am learning about myself--but I feel good here. Damn good. I actually think this is the most secure I've felt with anything in years. And it's all because of me and where I am in my life.
What are some lessons you've learned about life chapters with recurring romantic leads?