Summer ends on September 22, and while we aren't ready to say goodbye to summer just yet, we can't wait for all the joy that fall brings. And that includes our fingertips. We are starting to add fall staples to our carts, so it's only right that we apply that same energy to our nail game.
---
We had to hit up our good sis, Melissa Samuel, the owner of FinesseYourClaws, to really understand the assignment for the upcoming season. The London native has always had a passion for art and started nail artistry over a decade ago. After moving to New York, Melissa was inspired by the culture, street style, and fashion. Like the artist she is, she cultivated her own nail style, matching different prints, textures and hardware.
From campaigns with Moschino, Brandon Blackwood, MCM, and more, she's proven to be THAT nail girl. She also has a celebrity clientele that includes SZA, Justine Skye, and Lil Yachty.
"The thing I love most about being a nail artist is getting to create every day. Whether a client provides inspiration or not, I design nails for them, inspired by them," Melissa tells xoNecole. "Each set is unique and different, one of one. I'm fortunate to have an eclectic group of clients that allow me to push the envelope daily, it's my passion and I love it!"
Craving some nail inspo for fall? Keep scrolling!
Get Ready for Fall With These Nail Trends:
1. Prints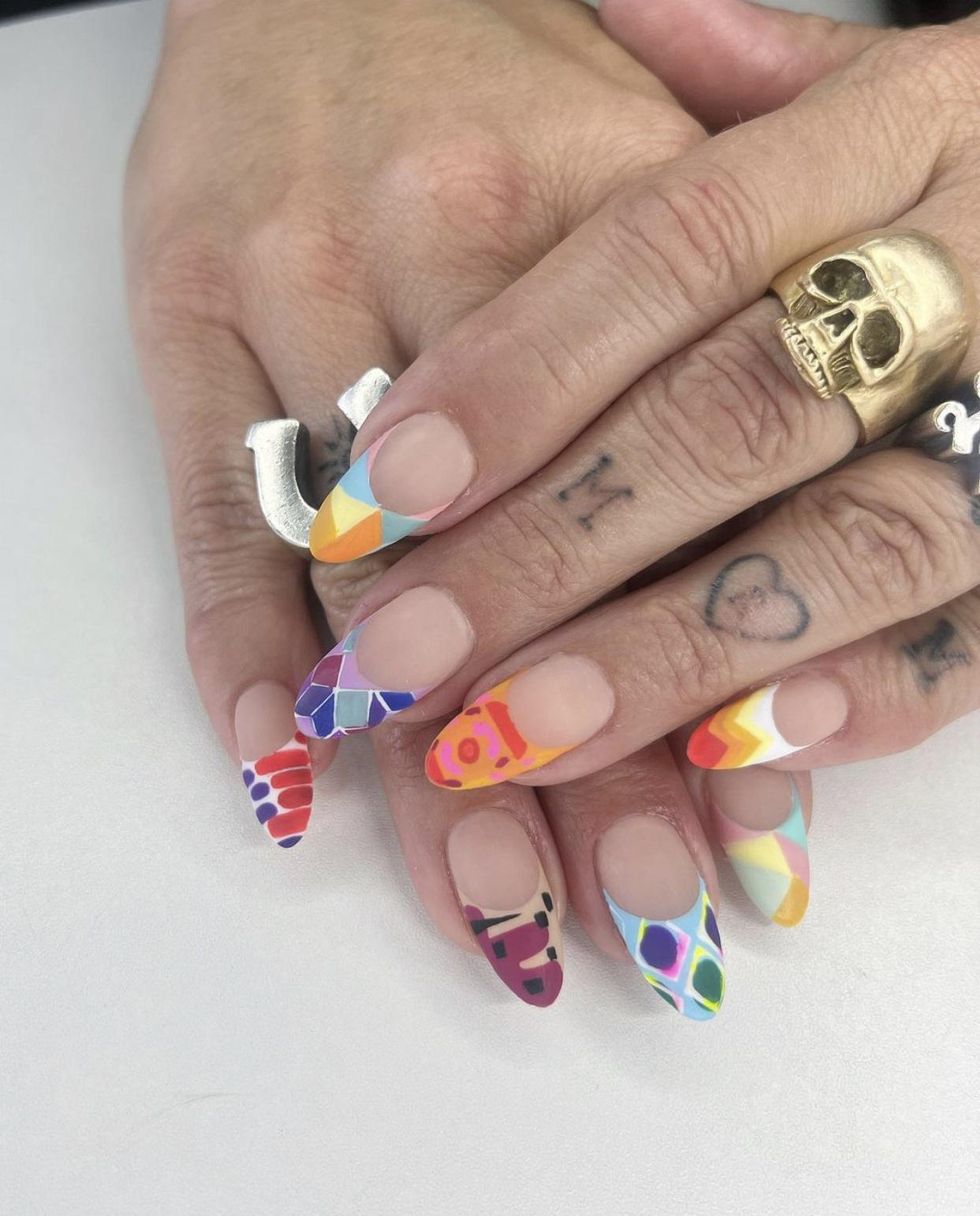 Courtesy of Melissa Samuel
"Fall nails are often inspired by Fashion Week, where prints are prevalent. Think tweed, plaid, monochrome," Melissa explains.
2. Texture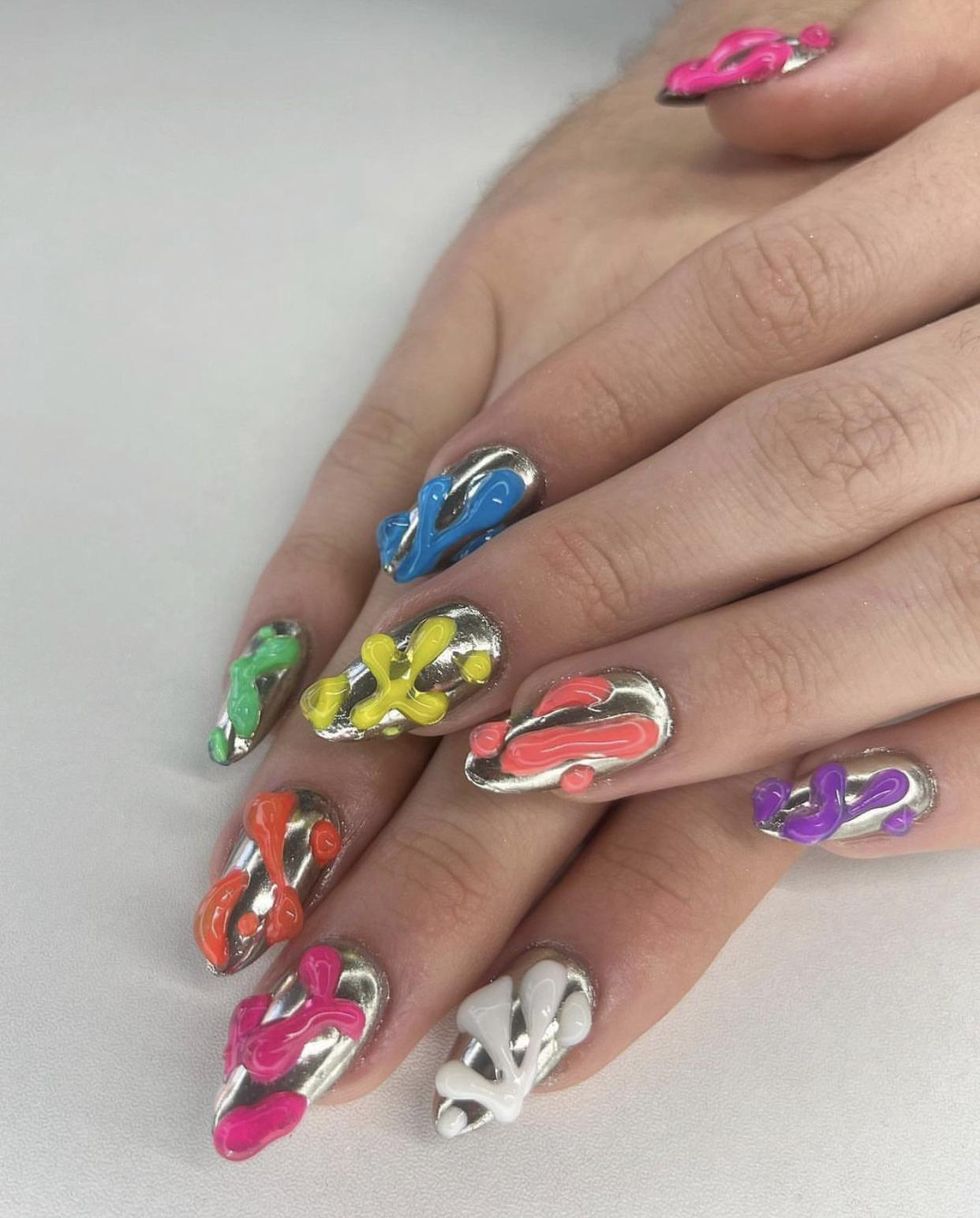 Courtesy of Melissa Samuel
"3D nails add dimension to a blank canvas; as color becomes more muted, the texture still gives it a stylish edge."
3. Chrome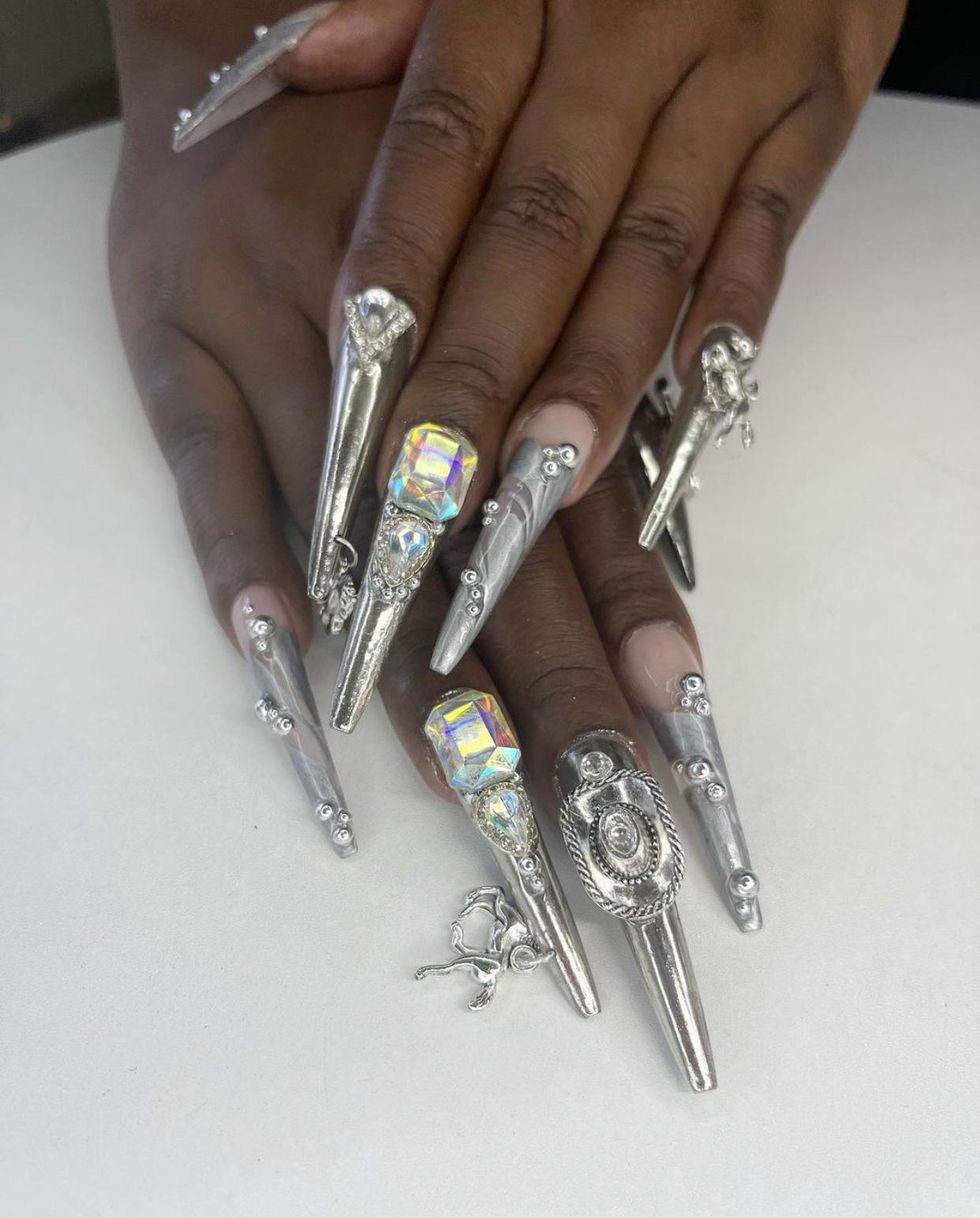 Courtesy of Melissa Samuel
"Metallic nails will definitely be trending for fall, fashion is having a futuristic wave. Think Balenciaga and Schiaparelli, silver and gold finishes."
4. Hardware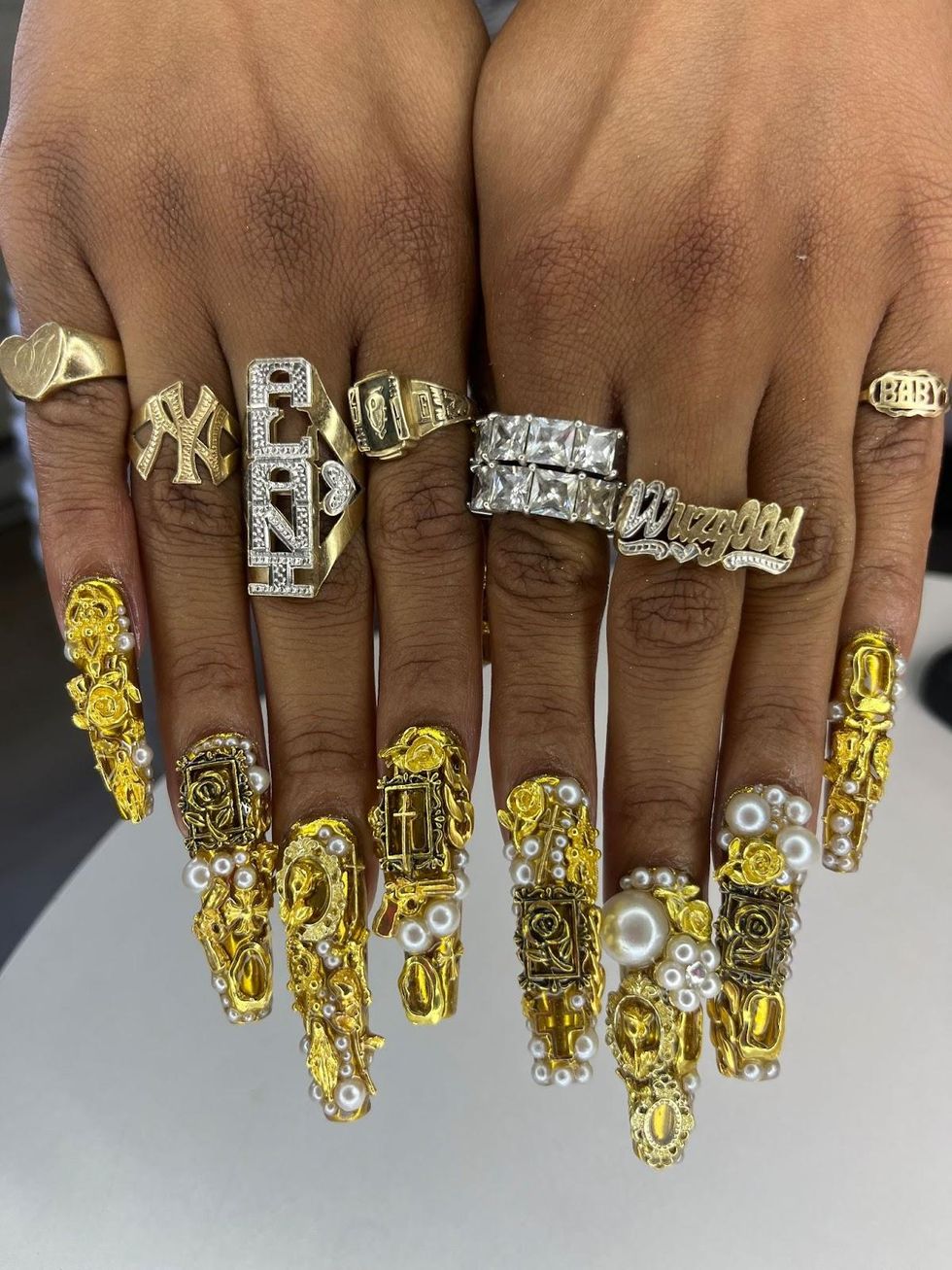 Courtesy of Melissa Samuel
"Gems and jewels make great accent nails, and adornments with prints really pop," Melissa says. "They can be bigger if you're flashy or smaller for a more elegant look."
5. Matte Nails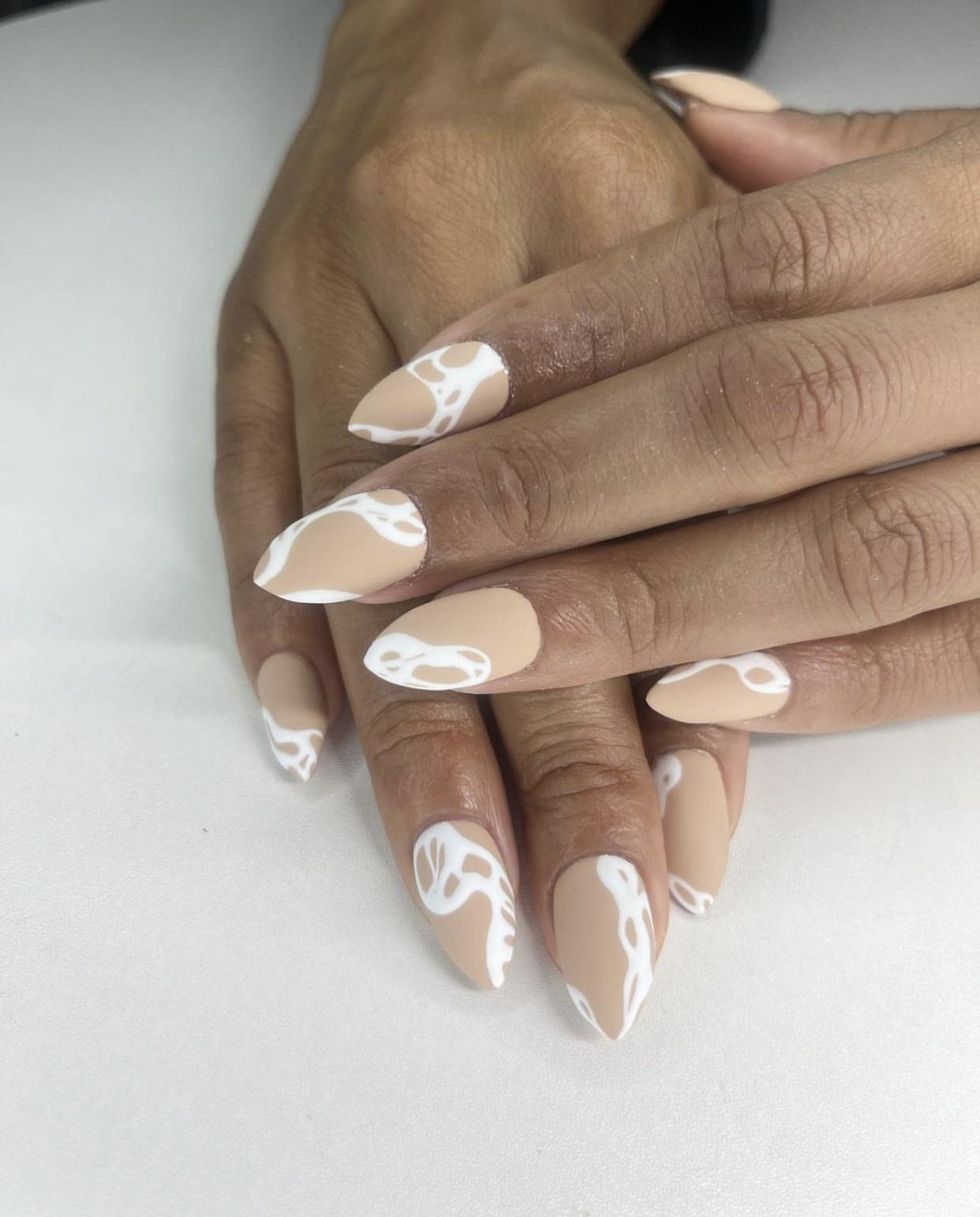 Courtesy of Melissa Samuel
Melissa says that matte nails are "always chic and a great way to mute bright colors. By removing the gloss, it really makes bold prints pop."
6. Coffin Nails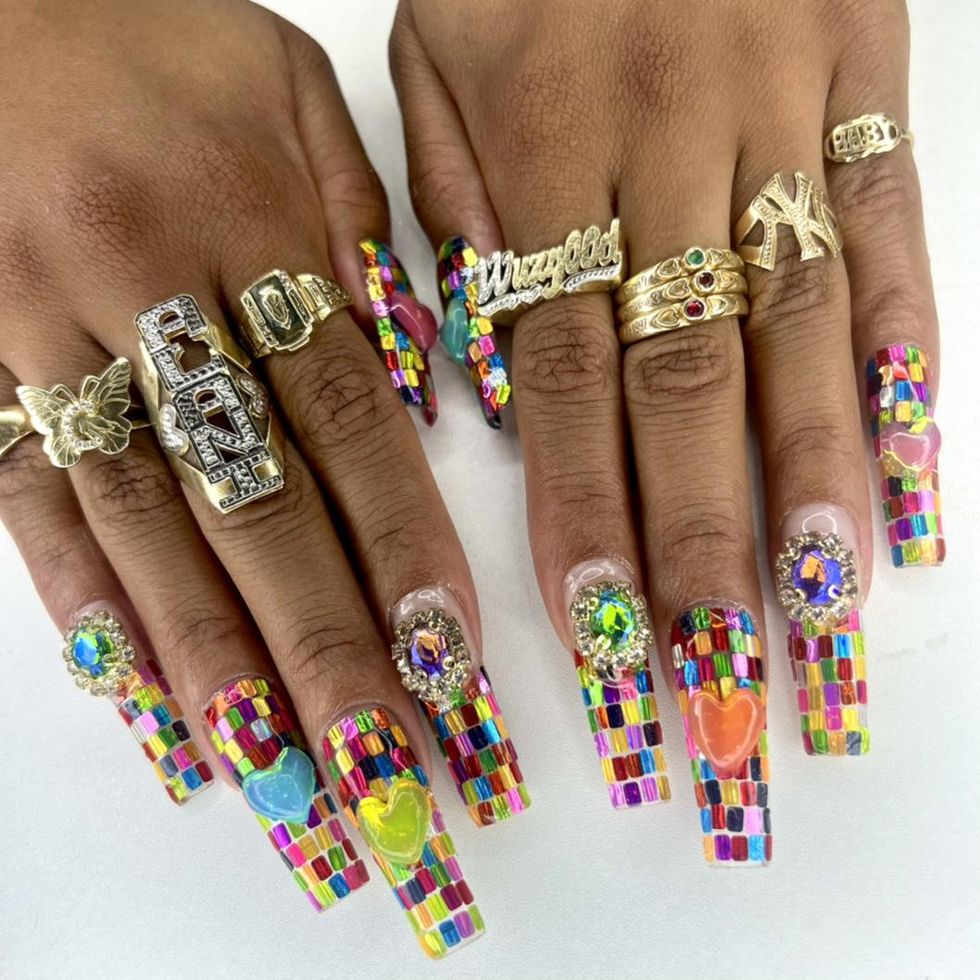 Courtesy of Melissa Samuel
"Coffin nails are also very chic," Melissa tells us. "The tapered tip stops them from being obnoxious even if they're long and over the top. This shape elongates the fingers, making them more elegant."
7. Square Nails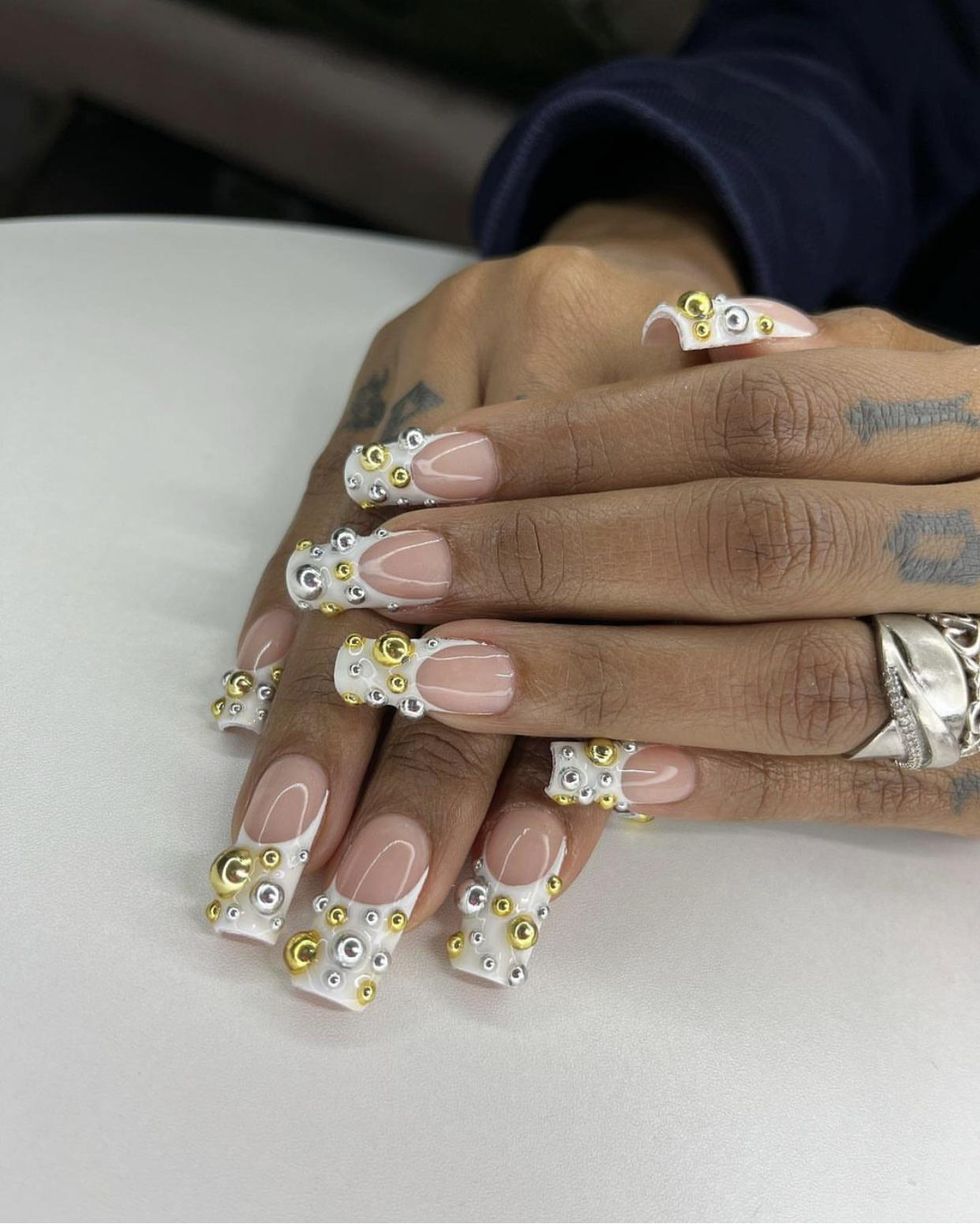 Courtesy of Melissa Samuel
"The square shape is popular, whether long or short. It provides more of a canvas for art and makes a bold statement. This is for the 'it' girls, very NYC!"
​For anyone struggling with nail art ideas, Melissa's advice is simple: Don't overthink it. "Do what feels natural and authentic for you. Even if you start with a dot on each nail and work your way up from there. Art is open to interpretation and a form of your own expression. Have fun with it!"
As a nail artist herself, Melissa is inspired by everything and everyone. She loves texture, water, prints, murals, food, and couture. The list is endless. "It's important for me to think outside the box, to keep my art fresh and feel inspired." Because she's always liked to stand out and be different, she believes it's best to ignore the styles that trend on social media. Ultimately, Melissa's mantra is, "Become the trendsetter. Start your own wave!"
Courtesy of Melissa Samuel
If you want to recreate some of Melissa's famed manicures at home, the boss babe just released a line of press-on nails on Aug. 26. You can snag a few sets from FinesseYourClaws.com.
Let's make things inbox official! Sign up for the xoNecole newsletter for daily love, wellness, career, and exclusive content delivered straight to your inbox.
Featured image by Prostock-Studio/Getty Images