The bare shelves at Walmart, Target, and Publix told me I'm not the only one who stocked up on canned goods when the stay-at-home order was put in place (in what seems like a lifetime ago). But what do we do with them now? If I'm honest, I'm not really a pro when it comes to cooking with canned goods. But after a little research and discovering that many of them help with digestion, and are a great source of protein, I knew I needed to incorporate them into my diet and not just keep pushing them to the back of the shelf. While I'm only human and have ventured off into ice cream and cookies on more occasions than I would like to admit, I have to say, canned goods are my pantry's best-kept secret. A bonus is that many of them are easy and don't require a lot of time.
---
If I can make the best of them, anyone can (trust me). Check out a few recipes that use your canned goods for all of their delicious and nutritious potentials.
It's vegetarian, it's packed with flavor (and protein, thanks to the chickpeas), and it's Moroccan. This recipe might be the getaway our taste buds never knew they needed.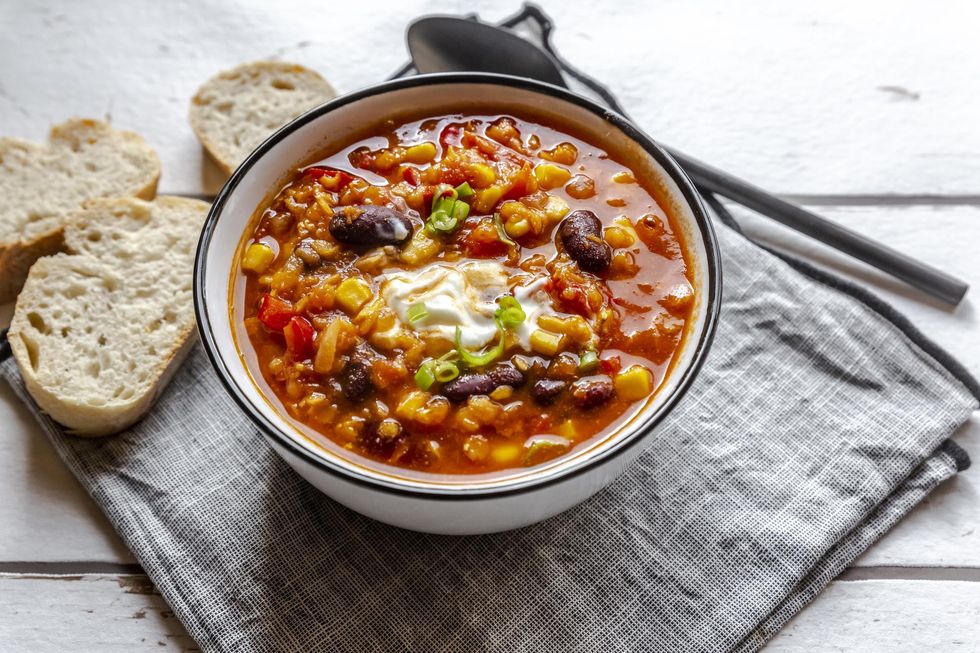 Getty Images
Break out the sun-dried tomatoes. From Italian sausage and bell peppers to of course sweet potatoes, this recipe is where the real party is.
Black beans never tasted so good.
Sweet Potato-Pecan Pancakes:
Who knew sweet potatoes could be even more delicious? This recipe calls for canned sweet potatoes, cottage cheese, oats, and your appetite.
While you're making chili and stews, you might as well grab canned corn and indulge in this amazing cornbread!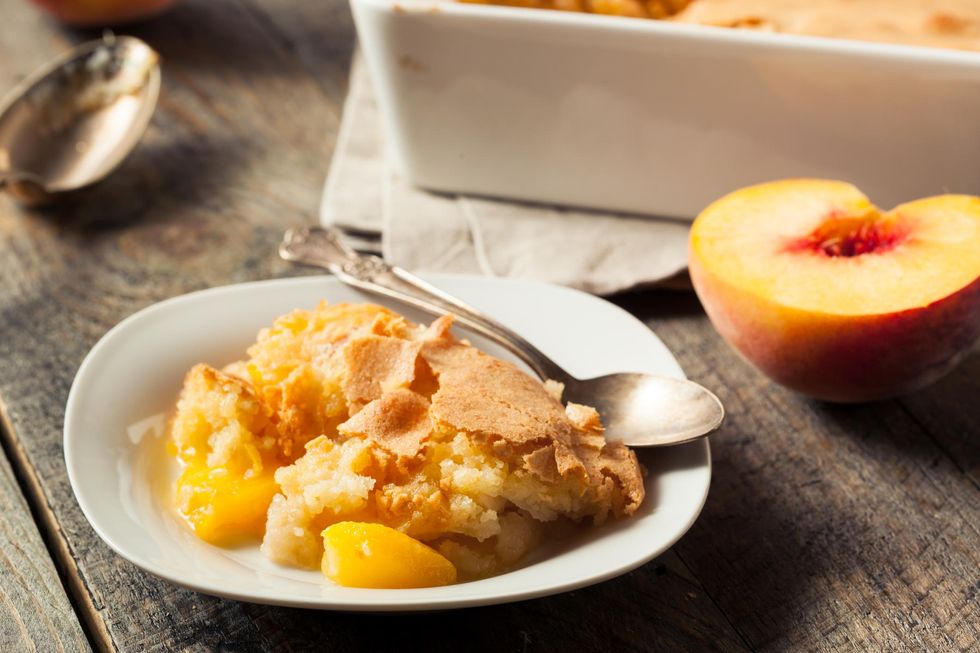 Getty Images
No quarantine is stopping this groove. Canned peaches are the golden ingredient for this sweet treat.
For those who are craving their favorite Italian joint, this recipe is definitely more than a constellation prize (and it's the perfect excuse to use the canned beans that have been camped out in your pantry).
Vegans and vegetarians might not ever have a problem finding use for their canned goods, but this recipe certainly switches things up.
You only need three ingredients for this one: canned spinach, fried onions, and sour cream. And they all come together so perfectly.
Featured image by Shutterstock