Ever since I can remember, I've had a type: tall, dark, and quirky.
---
But the moment I turned 25, the vacancy I felt in my love life began to Cupid Shuffle all over my heart. You see, I've never had a boyfriend, like ever. I was close once and sure, he had all the fixings of what I thought I wanted at the time, but the official title never came. Age has a funny way of forcing us into deep reflection and whew chile… I had to come face to face with the fact that I was possibly the cause of my own existential crisis: could having a "type" be keeping me single?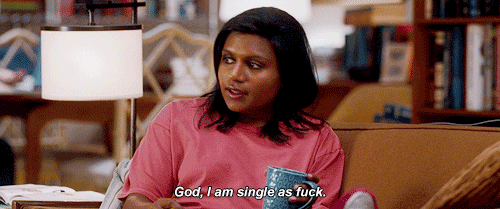 media.giphy.com
I knew this was something worth further inspection after a talk I had with my sister. I was telling her about a guy that had slide in my DMs who – judging by his IG profile – just didn't fit the bill for someone I would give time to. After I shared my findings with her, she casually says, "Aley, you're too picky."

I was shook.
How could this be? Even with my physical preferences in mind, I had always considered myself to be someone who was "equal opportunity."
It wasn't until after this series of unsuccessful dating attempts that I really started to stick to my guns about staying true to my type. After all, what's so bad about liking what I like?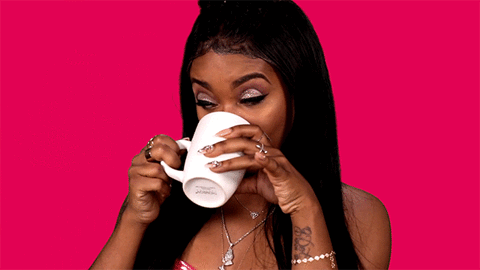 media.giphy.com
I blame college for what is now my fairly obscure perspective of "the perfect guy." Back then, if you had a certain type of that you habitually leaned towards, there were about 8 of them on campus that you could choose from and if they weren't to your liking, there was always another campus not too far away with about 10 more. And even then, my "pickiness" took a backseat.

In fact, while attending an HBCU, I still managed to dip my toe in the snow. My first time dating outside my race was two years into my matriculation and just a year shy from my full conscious awakening. He sought me out via social media and excuse my then internalized anti-blackness but it felt good to be chosen by the oppressor. He was one of those redhead white guys with a sense of style that would remind you of a British R&B singer and I was smitten.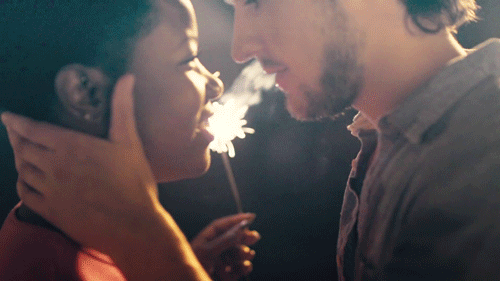 comeawaywithmedarling.files.wordpress.com
I mean the boy had swag and talked a heavy game, might I add. My time with him, although brief, was one of the most fulfilling dating experiences I have ever had. He saw me as his African princess, minus the all the weird fetishization. But my Colonizing King turned out to be a flake and on our first Valentine's Day together, he left me at the altar of my dorm room steps, taking my Happily Ever After along with him.

In an attempt to suppress my desires for my ideal tall, dark, and quirky archetype, I dated a pill-popping Papi from the Bronx, a classmate with height hindrances and hidden insecurities, and oh, how could I forget my long-distance lover with an even longer rap sheet with loose women? Still, as long as the guy was respectful, intelligent, and could make me laugh, I could always just pray that he'd have an overnight growth spurt or that he'd have a spontaneous "Come to Jesus" moment.
Truth be told, I always felt like dating outside of my type placed me in a unique position.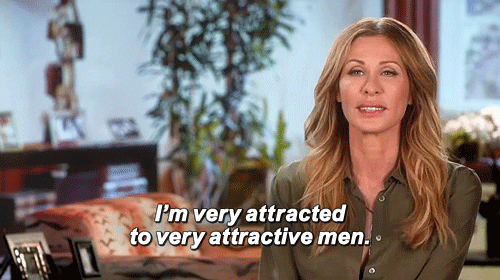 As if because I stayed open to the variety of packages that love could come in, no matter the race, religion, height or creed, if all else failed, I could always say, "Well, at least I tried." As I navigate my mid-20's, I fully recognize the societal pressures that come with being a young, educated, career-focused Black woman to find love while being "reasonable;" to keep my options open without compromising.

There's enough propaganda floating around about all the good Black men being in jail or having their hand at the Beckys and Sarah Annes of world to fool you into believing that your dreams of a Black Love fairy tale are just that: a fable. But I'm just crazy enough to believe that there's a king out there that will meet and exceed your expectations and you won't have to share him or put money on his books every week.
At this point in my life, I don't think I'll be budging when it comes to sticking to my type. I've tried my hand at pretty much every type of guy there is and if the desires of my heart haven't shifted in another direction yet, then I doubt they'll be going anywhere anytime soon.

Call me naive or applaud my resilience but my Black Love is worth fighting for.
xoNecole is always looking for new voices and empowering stories to add to our platform. If you have an interesting story or personal essay that you'd love to share, we'd love to hear from you. Contact us at submissons@xonecole.com
Featured image by Getty Images