No matter where you live, you need to take care of your skin a little differently when the temperature starts to drop.
---
Frigid, windy air outside and warm, dry air inside really give your skin the business and not in a good way. As a result, there are a few things that I like to change/add to my skincare routine to keep my melanin glowing, no matter the season.
Here's how you can achieve great skin all winter long.
Add A Chemical Exfoliator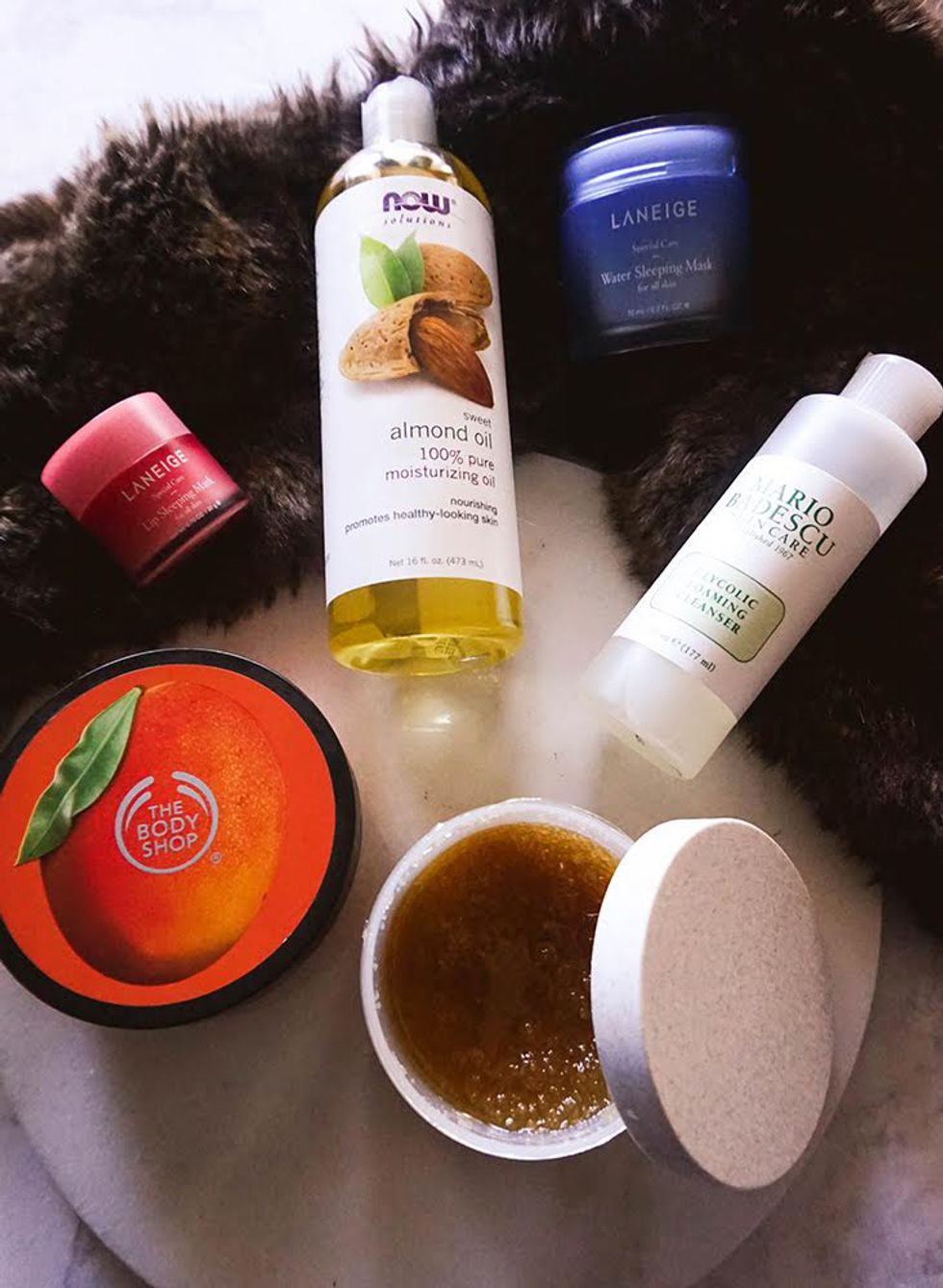 When it's warmer and more humid, your skin doesn't need as much help staying moisturized and radiant as it does in the winter. The air inside and outside is out to make you look dull and dusty. I can't live my life like that, so I add a chemical exfoliator to my cleansing routine.
Full disclosure; I use it all year long, but only once per week.
However, as soon as it dips below 50 degrees, I use the Mario Badescu Glycolic Foaming Cleanser to chemically exfoliate in lieu of my regular cleanser twice per week. I'll also use a toner with glycolic acid in it, like Pixi Glow Tonic. Basically, look for products with Alpha Hydroxy Acids (AHAs) and Beta Hydroxy Acids (BHAs) in them like glycolic, lactic, and salicylic acid to exfoliate chemically.
You need to exfoliate more in the winter because your cells are dehydrating and dying out faster and exfoliating gets them out of the way so newer, more radiant cells can shine. Dull skin is not cute!
Plus, with the dead cells out of the way your moisturizers and treatments will be able to work a lot better. Opt for a chemical exfoliator for your face because they are gentler than manual ones. That means the skin on your face won't be rubbed raw, but will still be radiant.
Switch To A Heavy Duty Moisturizer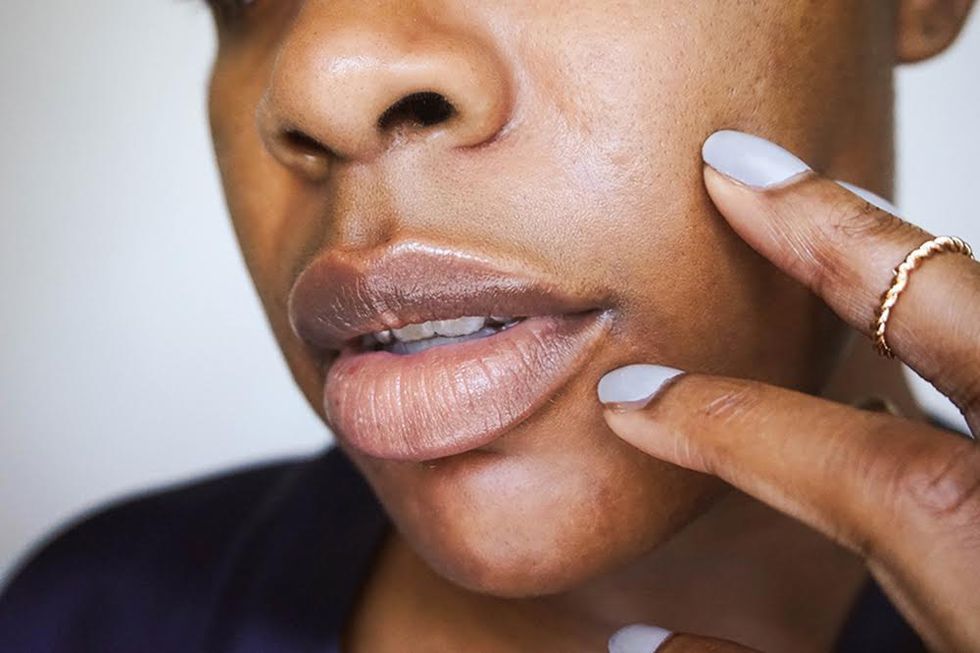 As for keeping these facial moisturization levels in check, I'll swap my lighter emulsion for a heavier moisturizer. I like to use an emulsion to moisturize in the warmer months because it's very light and almost watery, so my oily skin won't start shining in a bad way, but it's not enough for the winter. Usually switching to a regular daily moisturizer like Aveeno Positively Radiant Daily Moisturizer does the trick, but this year…not so much.
I had to pull out the big guns to keep my oil production from going into overdrive. I wanted some intense hydration that wouldn't mess with my makeup application in the morning like a moisturizer for dry skin does.
I reached for the Laneige Water Sleeping Mask and my skin loved it! I just put it on before bed and I woke up to soft, radiant skin. I saw there was a lip version of this mask (Laneige Lip Sleeping Mask), so I tried that too and I don't know how my lips made it through all of these winters without it.
Up Your Shower Routine Game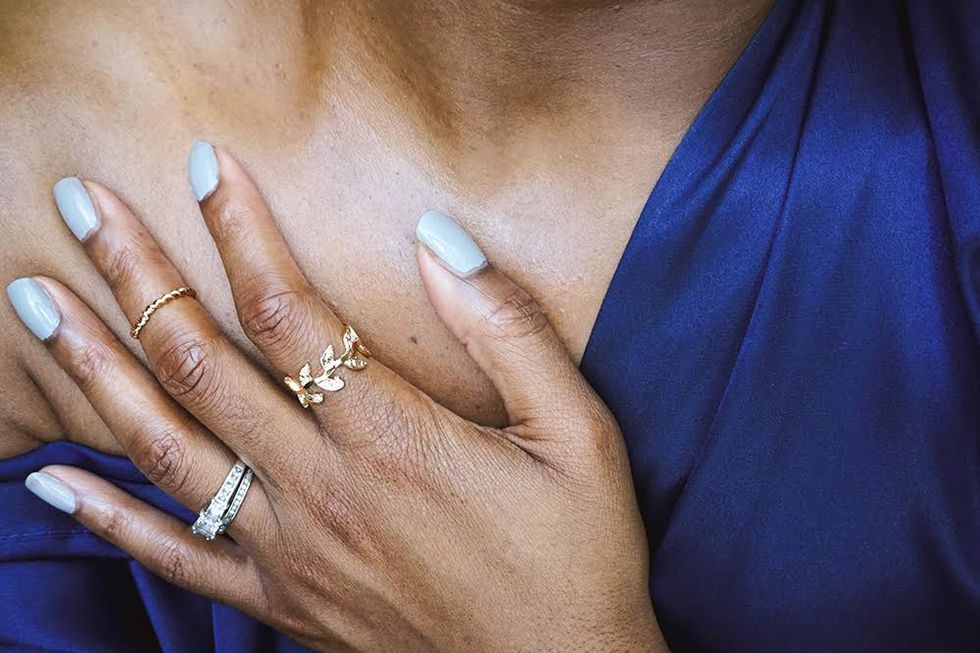 I can't be out here with a radiant face and ashy body, so I make a few changes to my shower routine too. The first thing hurts my feelings. I will do anything for beauty because I'm a little vain like that, but I'll never stop taking steaming hot showers. I usually like my water so hot that it almost itches, but that does my skin exactly 0 favors. Hot water strips moisture from your skin so after a day of many cotton layers, wind, and dry air stealing moisture from your skin, taking a hot shower will zap the last of it right up. Warm water is okay, though.
A regular loofah and soap don't really cut it for me exfoliation-wise when it's cooler. I add a body scrub twice per week to pick up the slack. I've tried a few here and there, but this Fresh Brown Sugar Body Polish is on a new level! It smells so good and has HUGE sugar crystals in it, so it exfoliates like no other! My skin feels so smooth and soft afterwards from all of the nourishing oils in it, but I will still layer a body butter on when I get out of the shower.
I love to use body butters in the winter instead of body lotion because they're a lot heavier and moisturize WAY deeper. My current favorite is Mango Body Butter from The Body Shop. Personally, I enjoy smelling like a tropical vacation, so this scent is right up my alley.
If I'm feeling particularly parched, I'll layer an oil on after the body butter to seal in all of that moisturizing goodness. Almond oil and coconut oil are great options for this. They make your skin glisten and don't have overwhelming scents.
Do you change your beauty routines with the seasons? Let us know some of your tried and true favorites in the comments below.