When Basma Hameed was just two years old, a horrific kitchen oil accident resulted in 3rd degree burns that covered 40% of her face.
---
That one tragic day changed Basma's life forever, causing pain, bullying, and torment in the years to come. While some would've viewed this as the end of life as they knew it, the dedication and perseverance of Basma said otherwise, and she quickly realized this incident could be a blessing in disguise.
This Iraq native hasn't had it easy and her struggles started off quite early in life. Months after the traumatic burn, Basma would soon begin a number of surgeries throughout her life, in which she now has undergone over 100 in total. With the severe burn deforming fractures of her facial features, Basma tried a number of things to gain her face back. However, no topical make-up was effective enough to make a difference.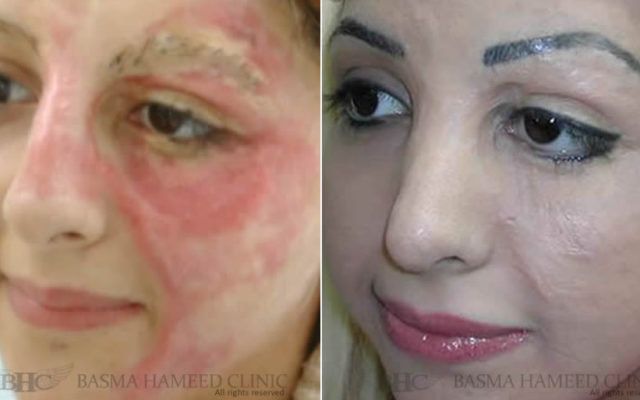 www.buzzworthy.com
If the burn incident wasn't traumatic enough, the reactions from her peers didn't make the experience any better, leaving Basma with little hope and fewer options.

"I did over 100 surgeries and I was still constantly bullied. At 16, I went to my plastic surgeon. He said I should take my money and go on a vacation, [and] that was the end of the road for me," she shared.
Somehow, Basma knew this wasn't the end of the road for her. Instead, it was actually the beginning of a new life for her, one with a newfound purpose.
After several surgeries and attempted augmentations in hopes of changing her appearance, Basma decided to permanently tattoo her eyebrows. Little did she know this one procedure would spark an idea for a new business venture that would help thousands of burn victims who experienced the same difficulties she had gone through.

"I was so happy [with the results of the permanent eyebrows] that I thought to myself — why not do the same procedure except use skin tone pigments on scar tissue to camouflage the discoloration?"
From there, Basma went to school for medical aesthetics, where she learned everything she needed to know about the skin industry. Soon after, she apprenticed with a permanent makeup artist where she would learn hands-on all the things needed for her new career.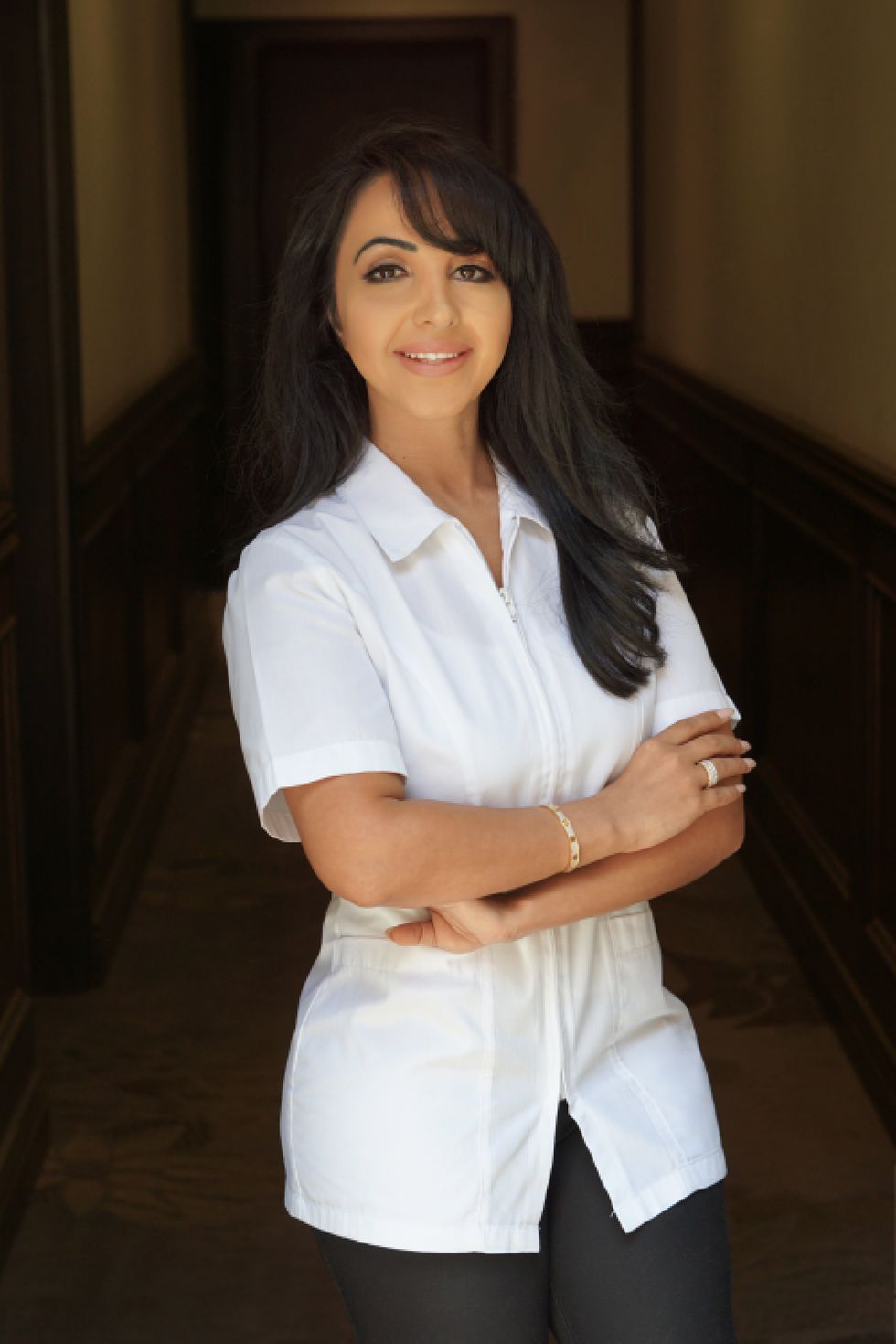 "[While learning] I started working on my own face and after just a few treatments, I started to see a huge improvement. Then I started working on all types of birthmarks, surgical scars, areola reconstruction, and all kinds of skin discoloration and saw that it worked as well," Basma shared.

While at the time it was an unheard of procedure, causing many to be skeptical, Basma's dedication still brought her vision to life, not only for her, but for burn victims everywhere.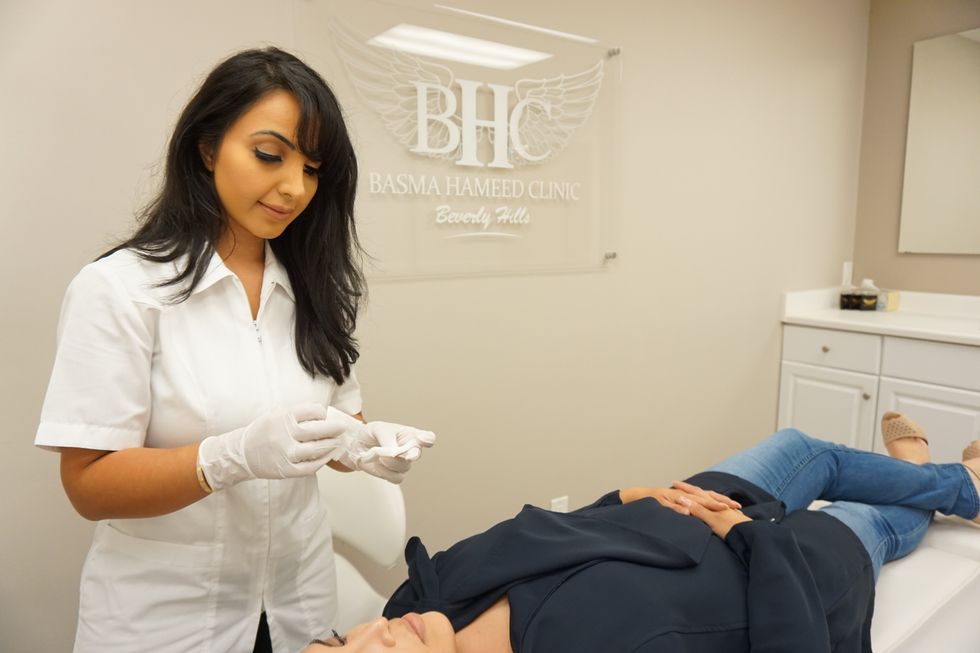 Now with over 15 years of serving her community internationally, Basma's skin restoration procedure continues to change the lives of thousands of people. With her unique technique, Basma is able to camouflage skin discoloration brought on by burns, medical conditions, and accidents. Basma is a healer, pioneer, and survivor who used her own pain to create an empire that caters to victims just like her.

When asked what she wants her story to represent when it's all said and done, her answer was simple:
"My story is a story about not giving up. I took a negative situation and turned it into a positive. This procedure has given me confidence and my story gave my clients hope. I love seeing my clients' transformation. Most of the time, the client would be shy and won't want to make eye contact during their first visit. By the 3rd visit, they walk into the clinic with so much confidence. It's so rewarding to be a part of their healing journey," Basma said.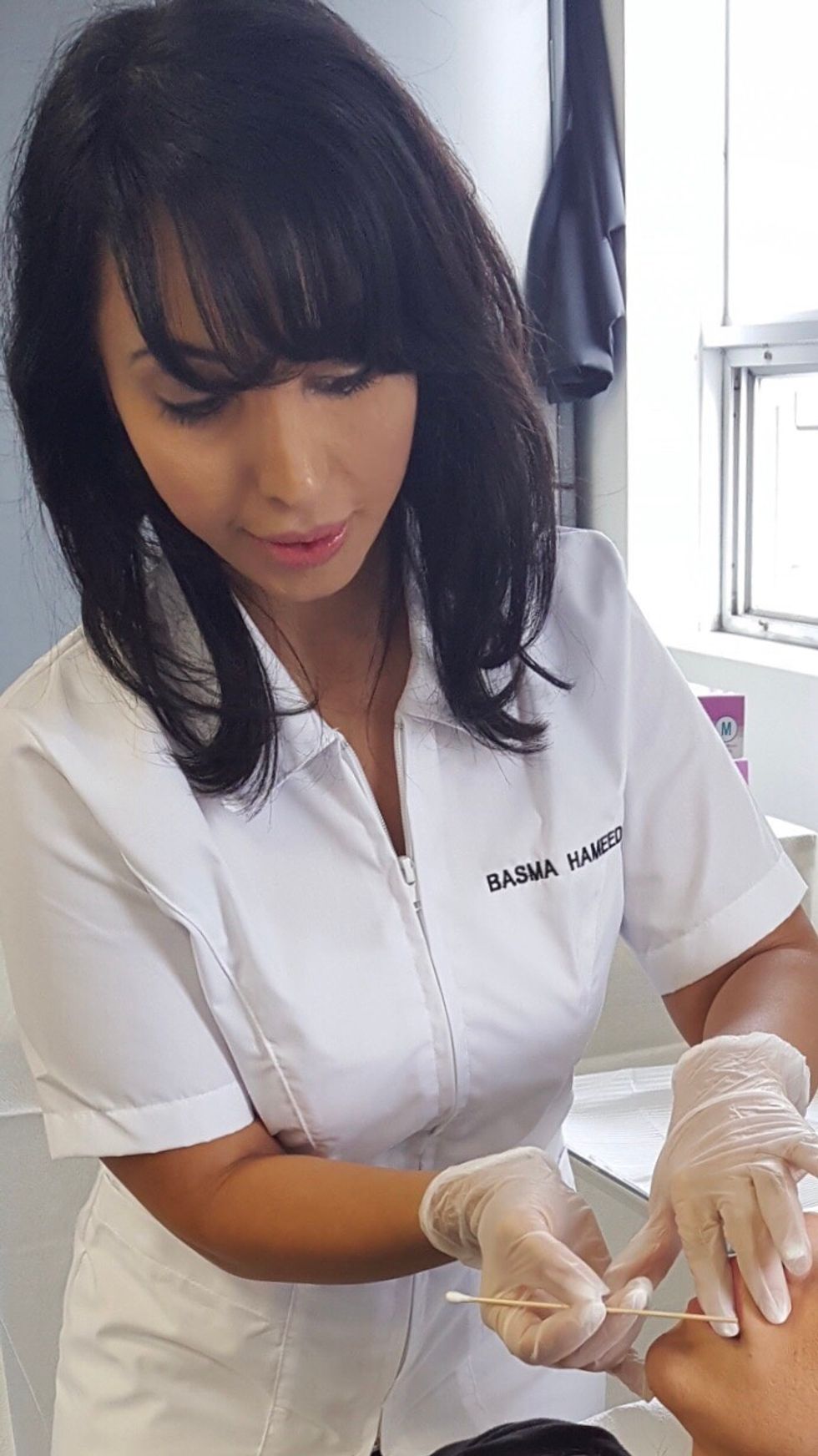 "My story is a story about not giving up. I took a negative situation and turned it into a positive."

Basma now has offices in both Toronto and Beverly Hills and aims to continue her work as a skin pigmentation specialist. She also started a training academy to teach other technicians her unique procedure in hopes of changing lives worldwide.
For more information, visit her website at www.basmahameed.com and be sure to follow her @BasmaHameedClinic.