About six months ago, I started my fitness journey and decided it was time to put in the necessary work to achieve my goals. As I began to take a more active approach to my lifestyle, I knew that the right workout clothes would motivate me to stay consistent when starting my days with an early-morning gym session. Along with my newfound love of fitness came my obsession with finding stylish and comfortable athleisure outfits I could feel confident wearing while breaking a sweat or running around town. As someone who loves both fashion and fitness, gone are the days of oversized collegiate sweatshirts and spandex pants.
---
Athleisure has come such a long way within the apparel industry as brands continue to blur the line between active and casual wear. While I love a trend-forward approach to workout sets, comfort is a non-negotiable. When managing to find sleek clothing items that fit my body, I never want to take them off. Even on my days off from the gym, I often gravitate toward pieces that will keep me right and tight when worn on the go. Keep scrolling to find stylish yet effective additions to wearing more of your favorite athletic looks.
Post-Workout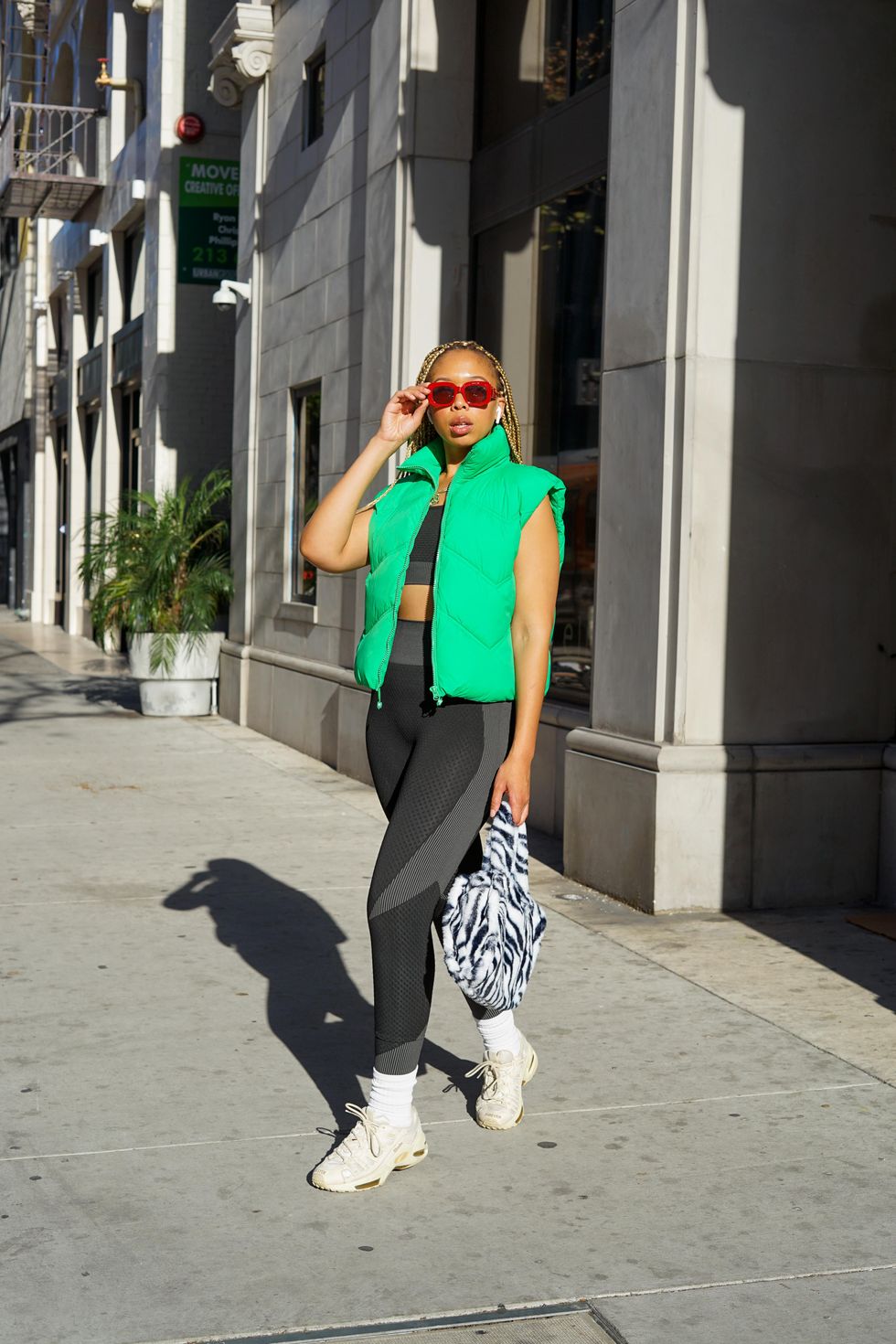 Shahirah Ahmed/xoNecole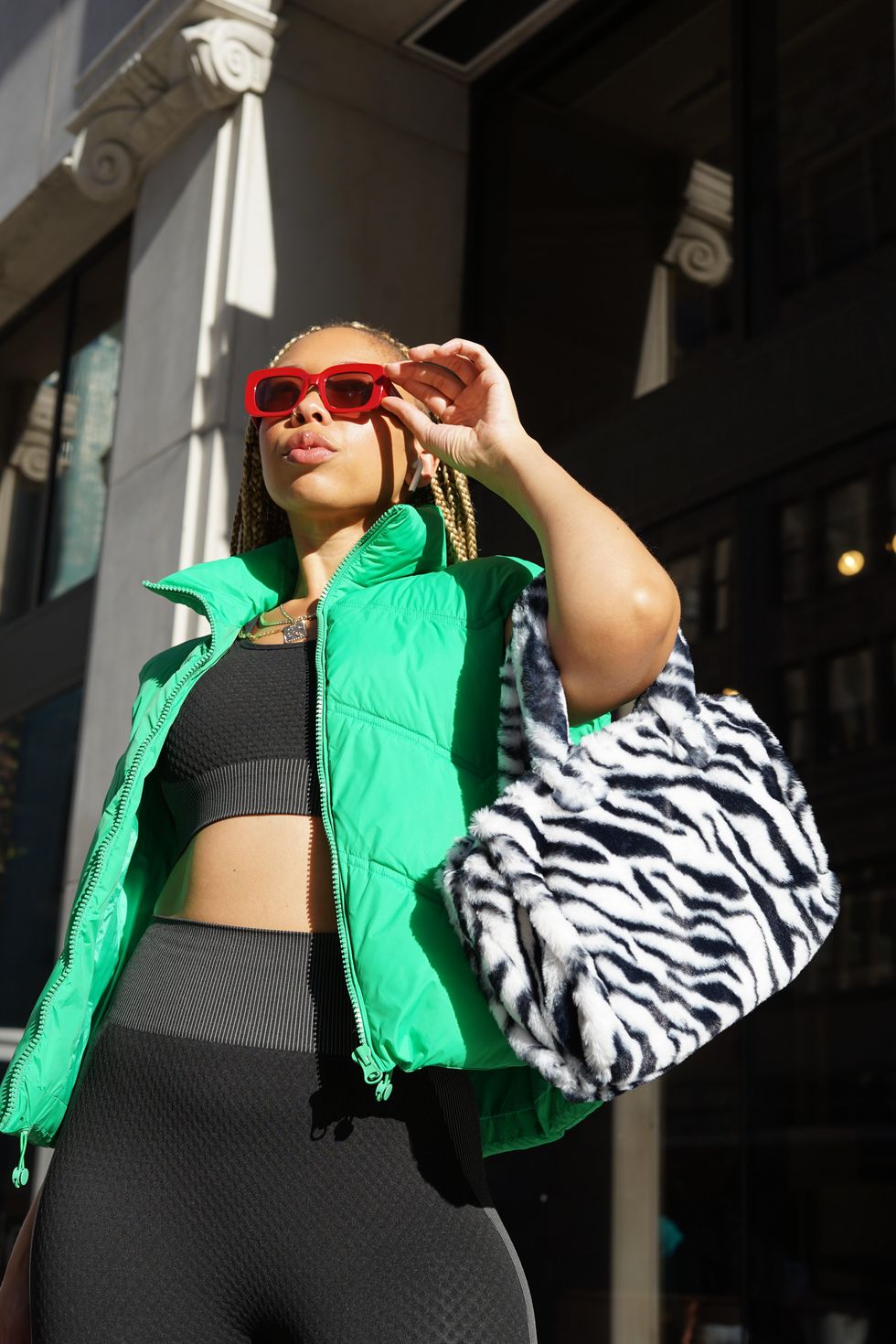 Shahirah Ahmed/xoNecole
Green is my favorite color, so I absolutely needed this cropped puffer vest. Effervescent, eye-catching, and eclectic, this is the perfect addition to a post-workout look on a sunny winter day. Gravitating toward more color and prints this season, I wanted to brighten up this all-black classic workout set as I stopped to run a few errands after a quick low-impact workout. Having fun with this look, I paired dark red sunnies and a faux fur, zebra-print bag simply for the extra wow factor.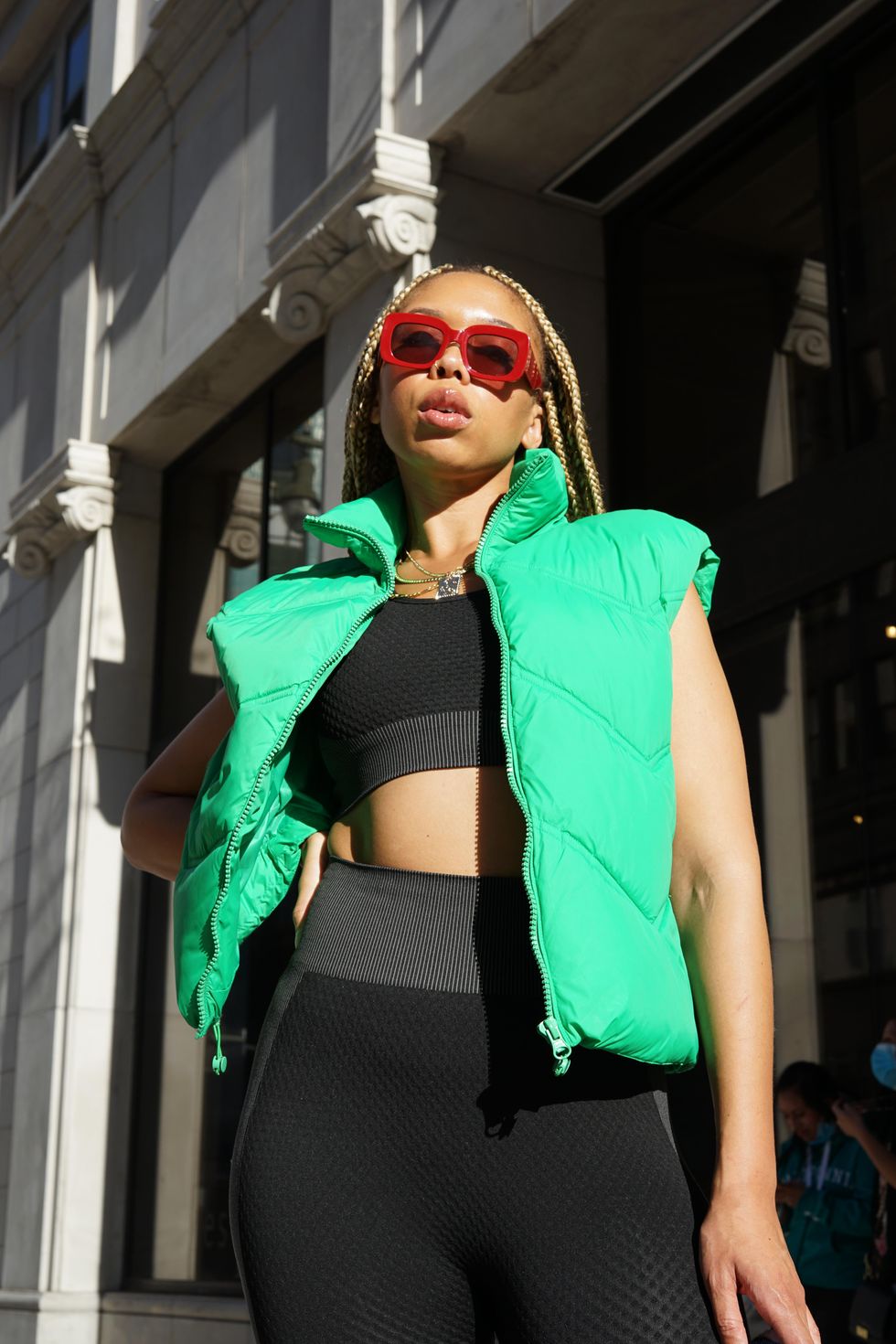 Shahirah Ahmed/xoNecole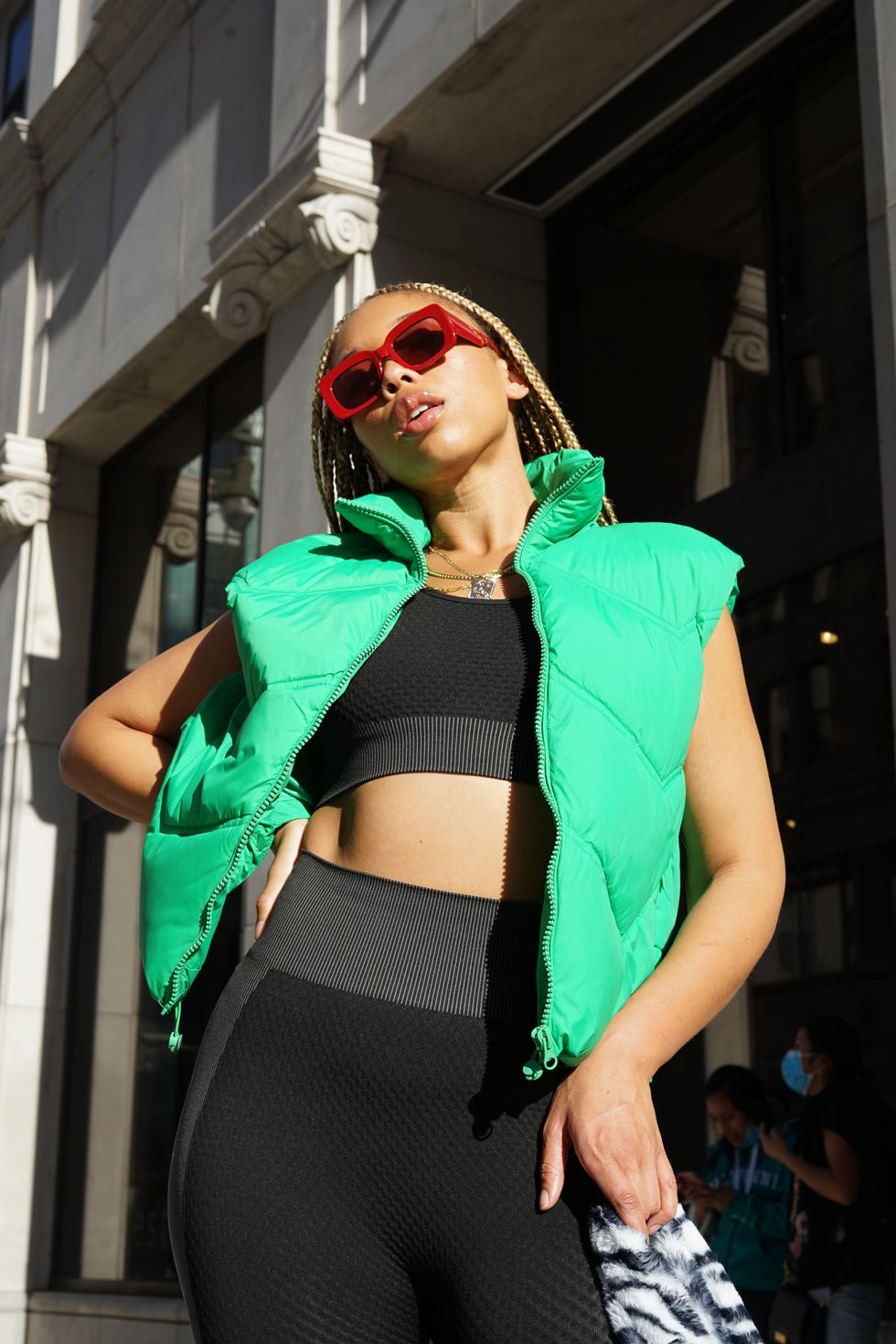 Shahirah Ahmed/xoNecole
On the Go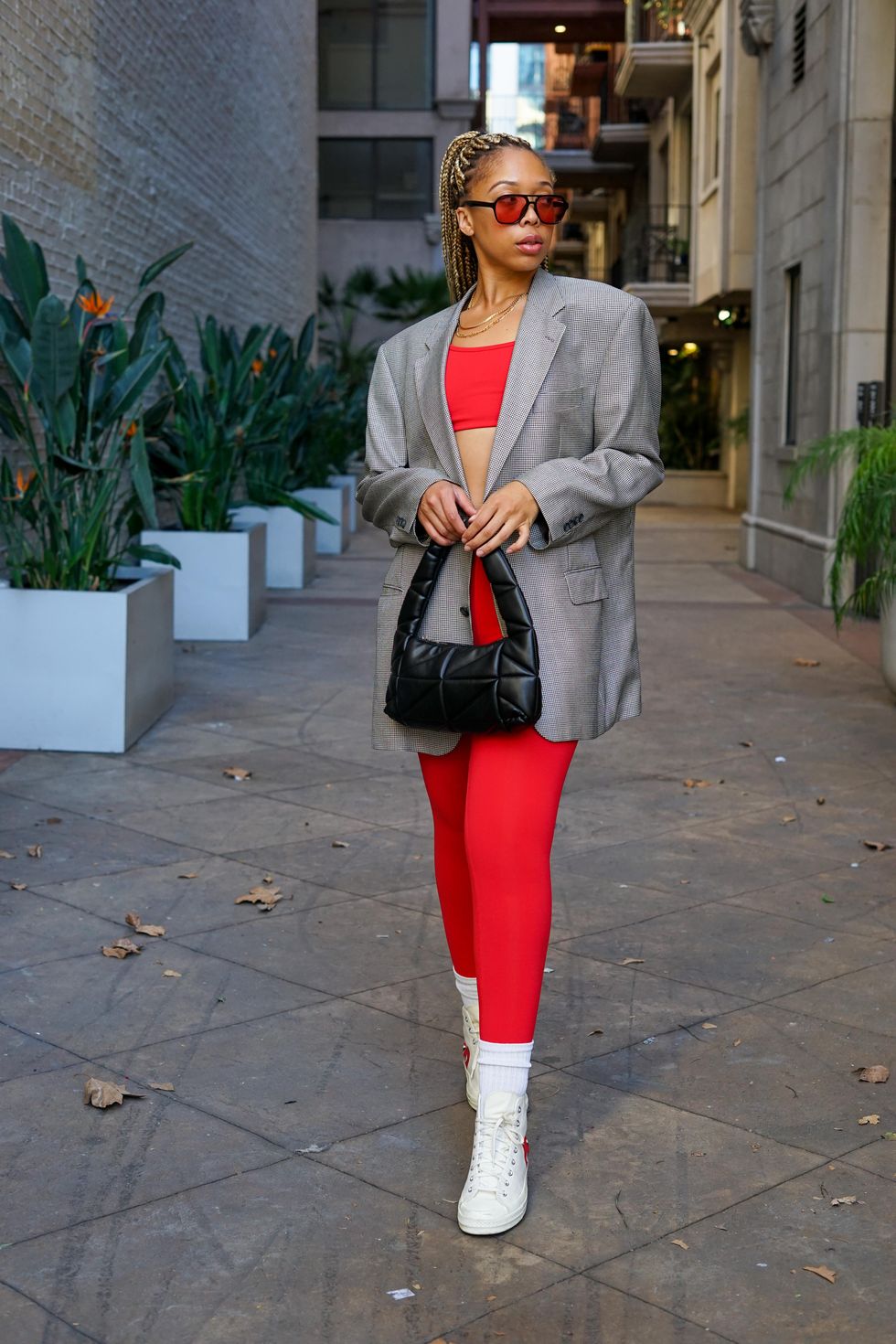 Shahirah Ahmed/xoNecole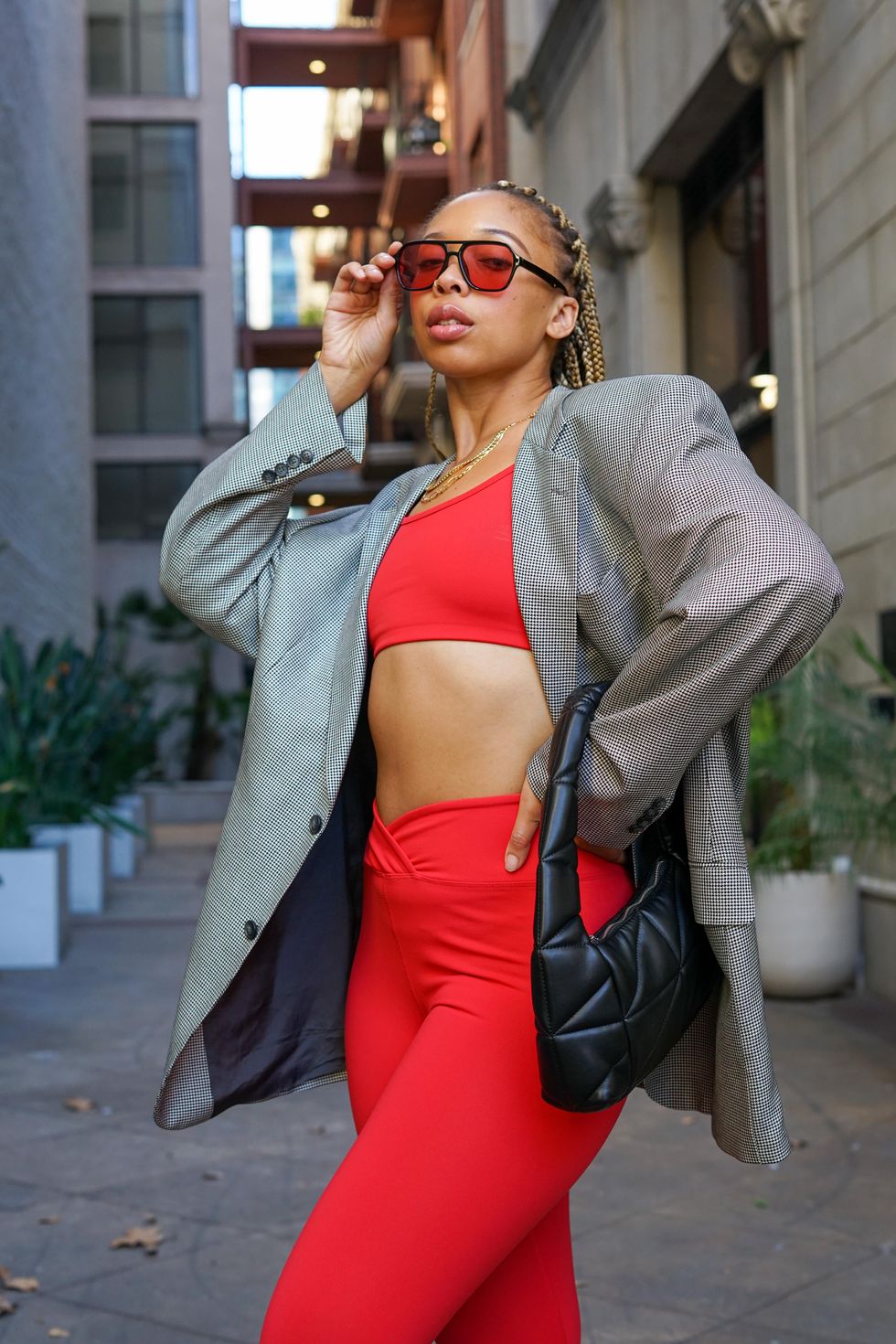 Shahirah Ahmed/xoNecole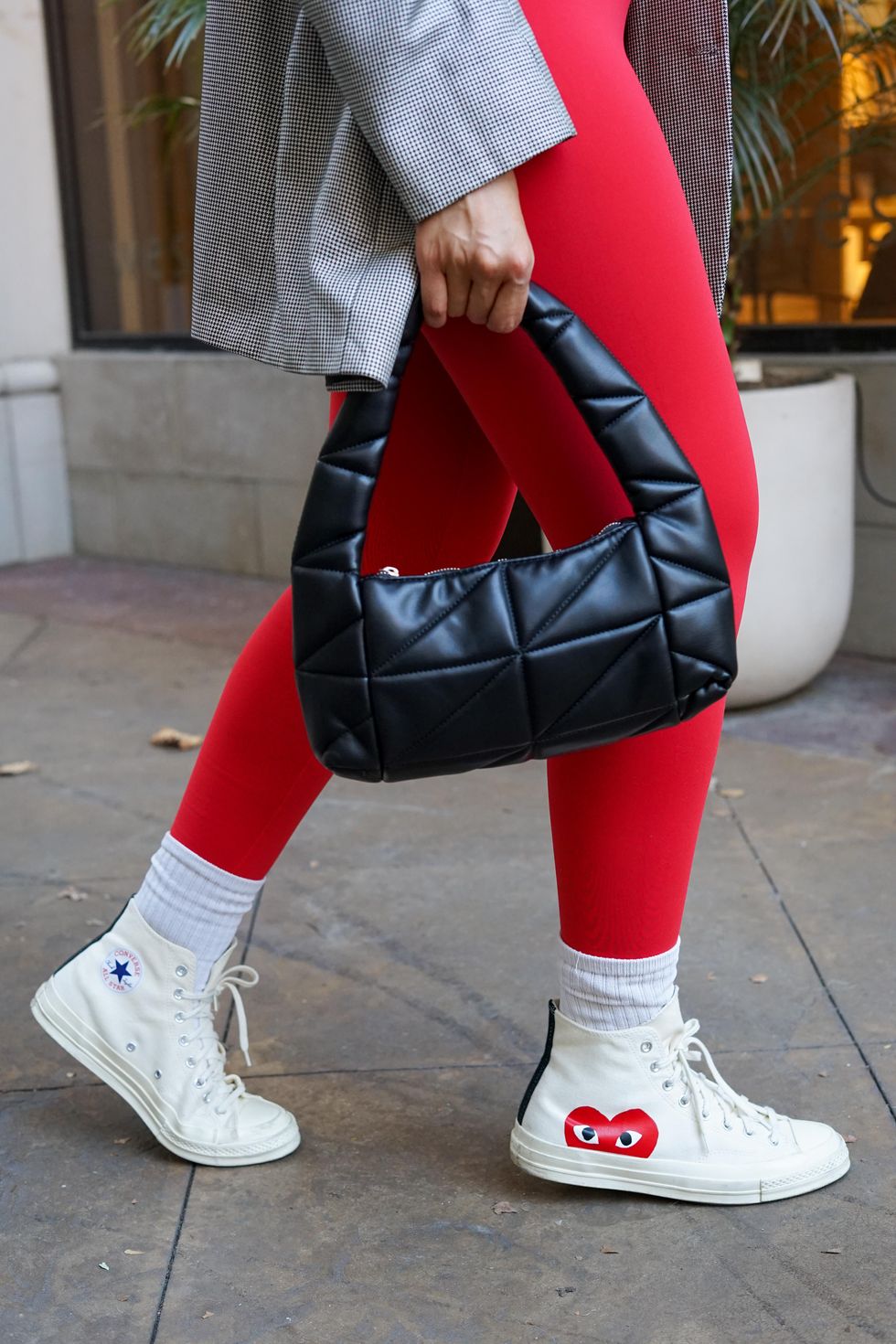 Shahirah Ahmed/xoNecole
Getting a head start on upcoming spring 2022 trends, I paired this fiery set, complete with a bra top and matching v-cut active tights, with a vintage oversized plaid blazer for less exposure. The key to making on-the-go active sets pop is bold accessories such as these red-tinted sunglasses with black frames. If you prefer to hit the gym at the end of your day, this look is perfect for store or mall runs during the day and a workout at night.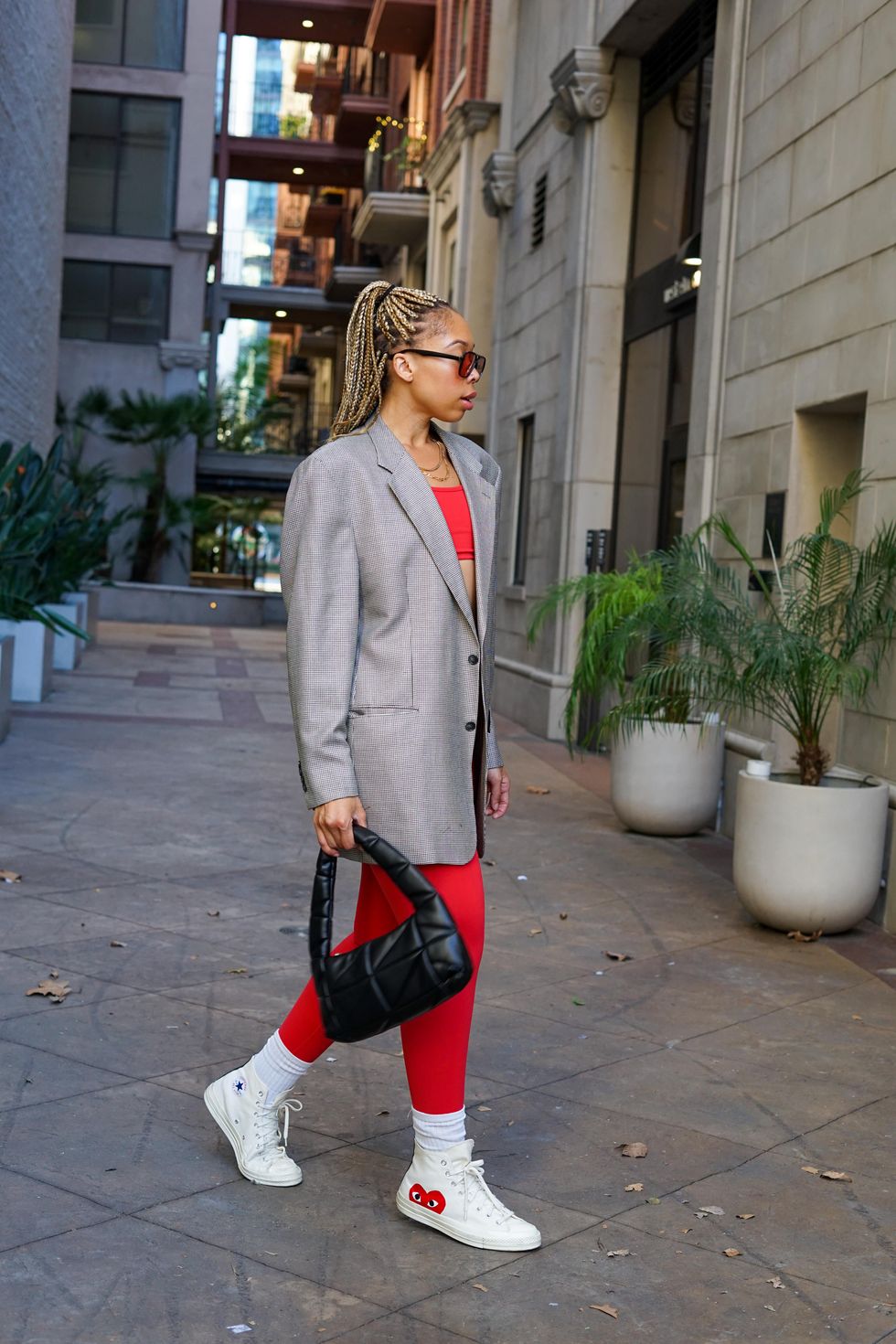 Shahirah Ahmed/xoNecole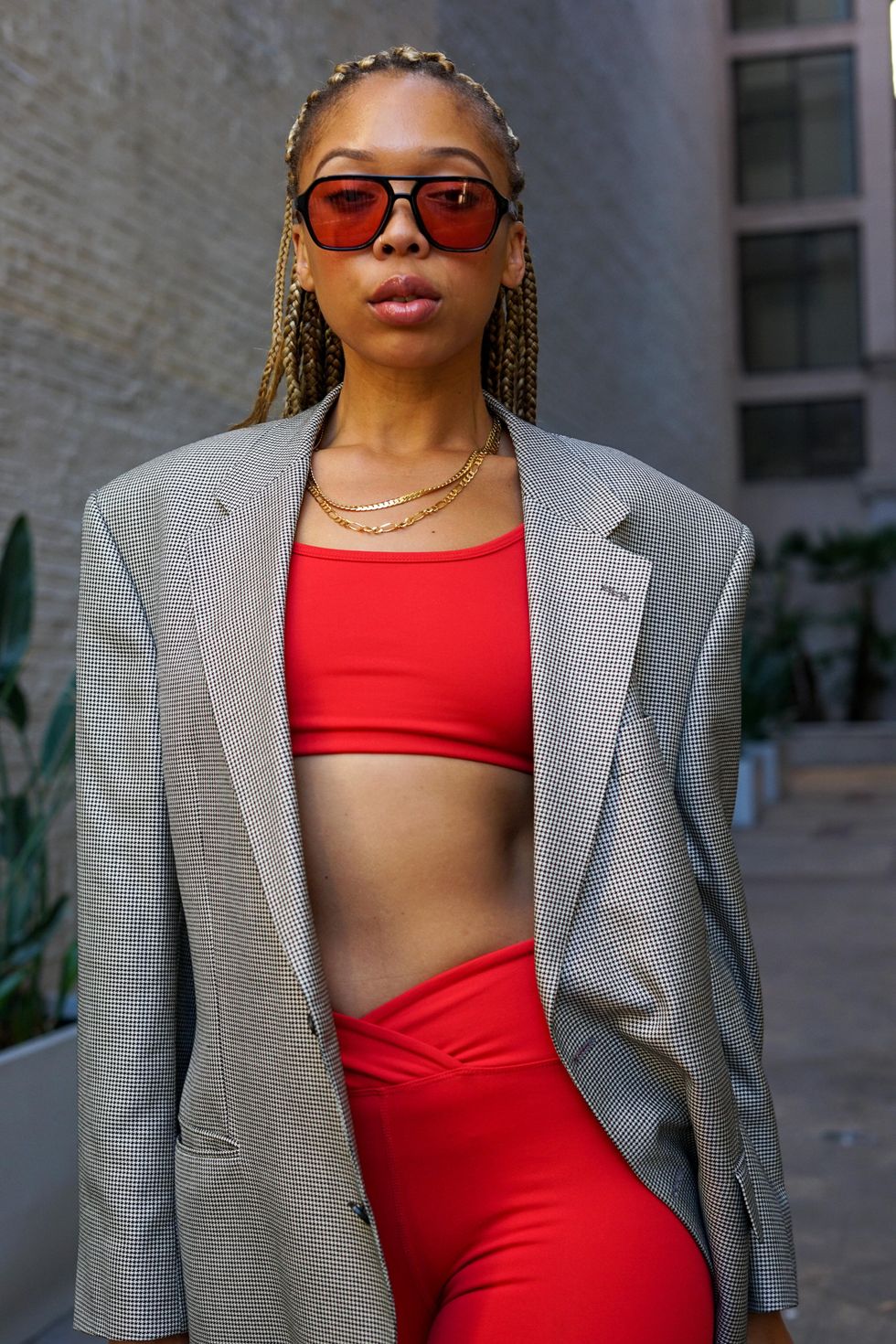 Shahirah Ahmed/xoNecole
Keeping it Cozy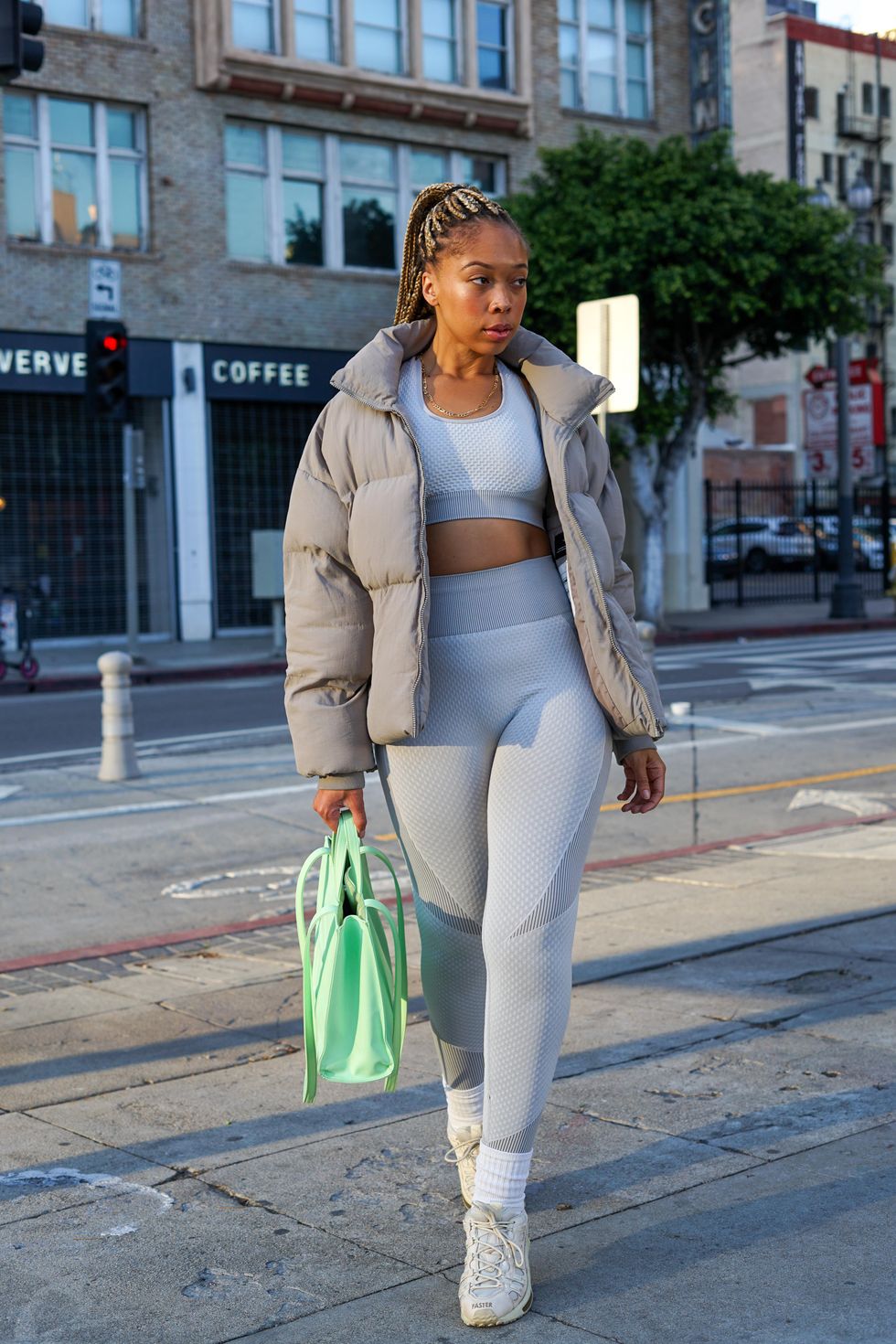 Shahirah Ahmed/xoNecole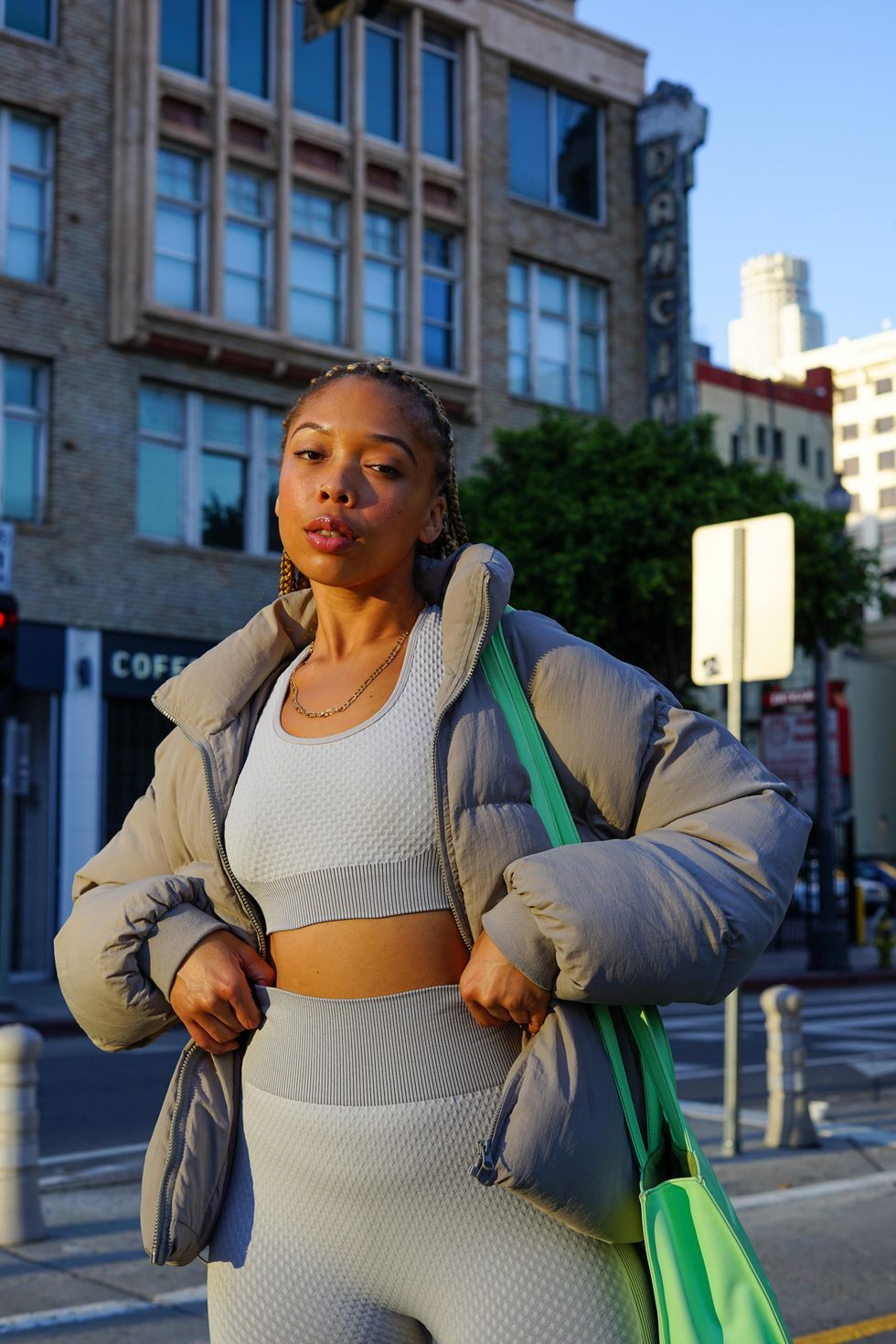 Shahirah Ahmed/xoNecole
A top-of-the-morning gym session comes with colder temperatures, no matter the season. For a cozier look, I'm loving this cool gray pairing with a matching puffer coat. The oversized fluorescent tote was the perfect pop of color to brighten my morning. To complete this look, I added chunky socks for extra insulation.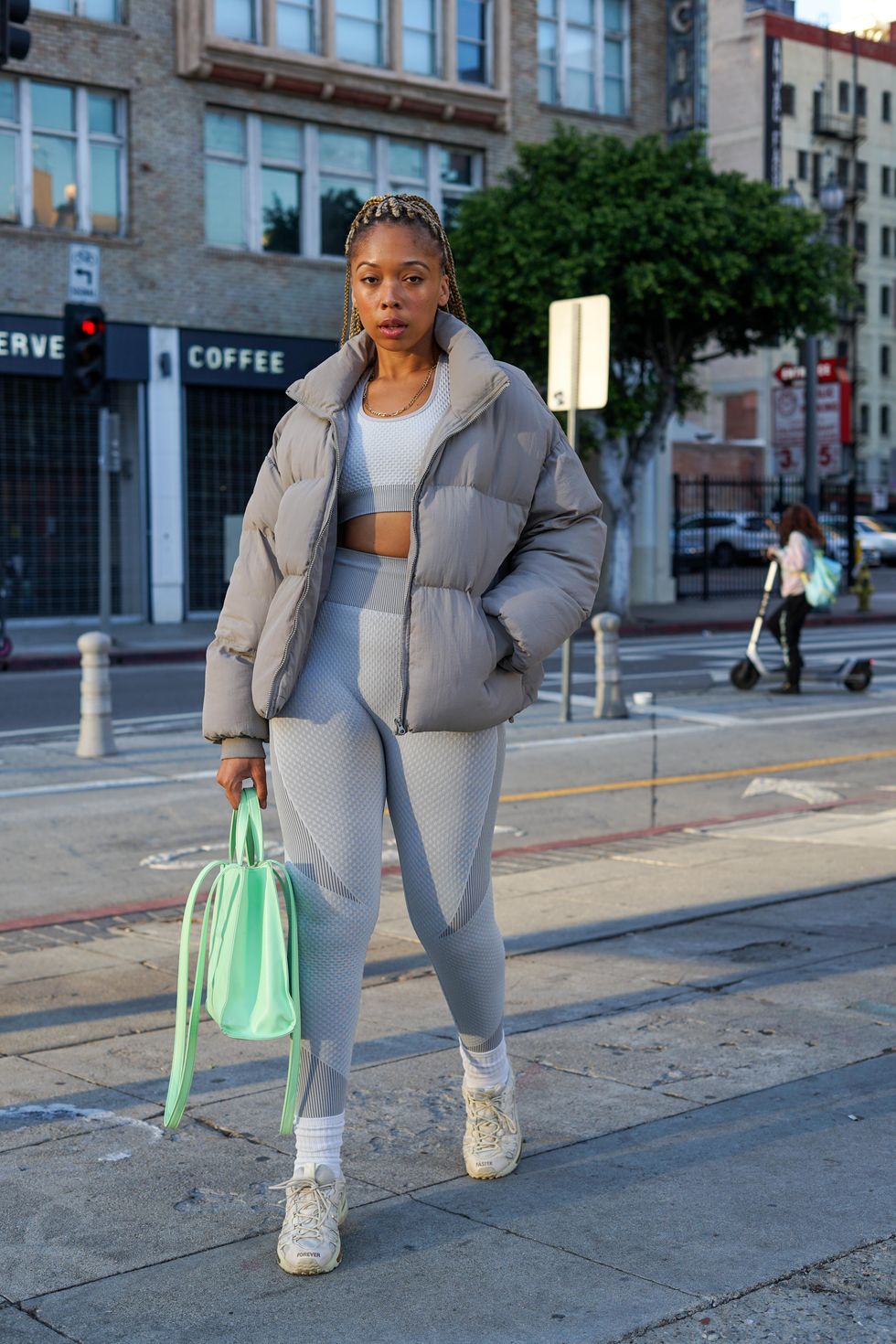 Shahirah Ahmed/xoNecole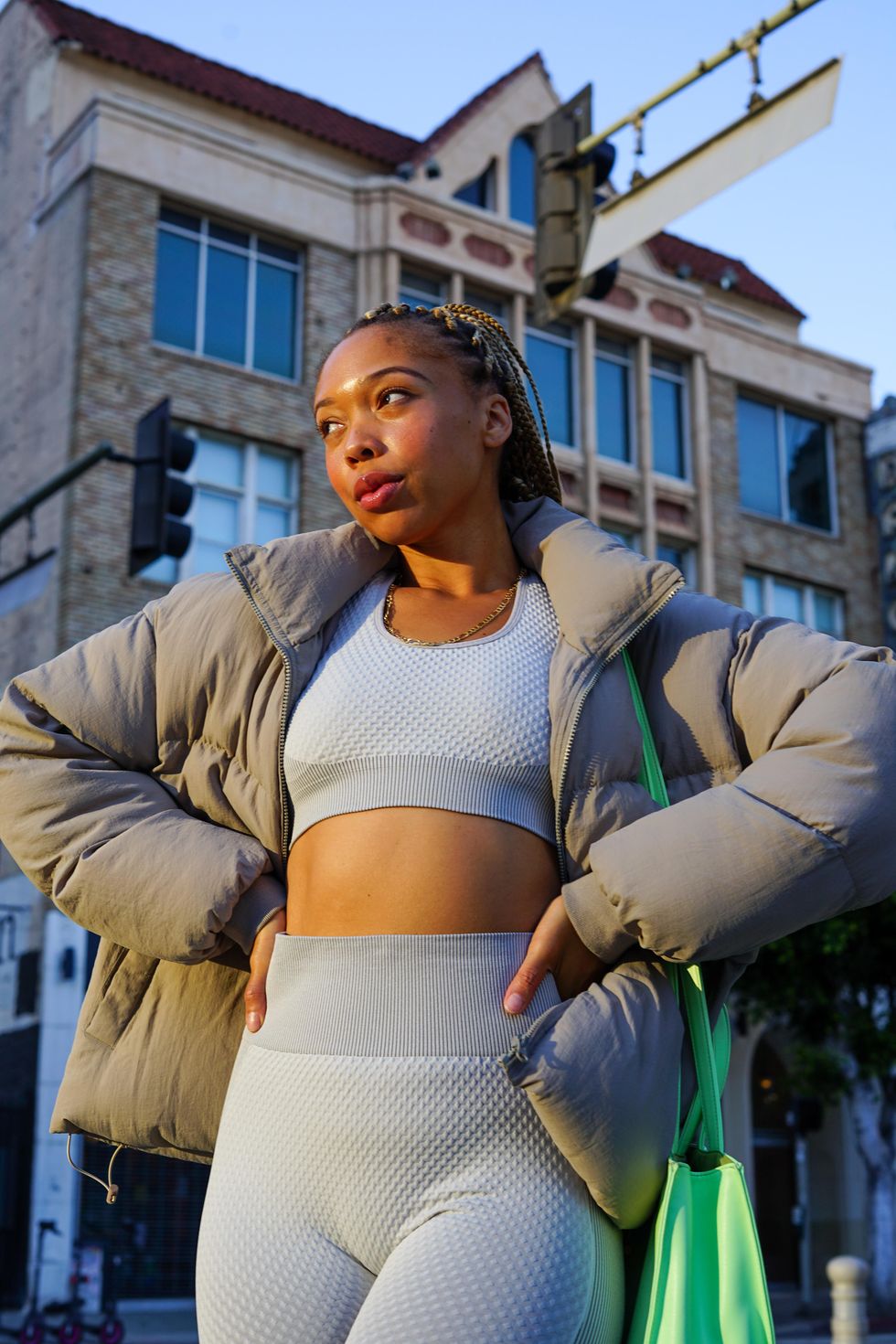 Shahirah Ahmed/xoNecole
Featured image by Shahirah Ahmed/xoNecole