I scroll through my Facebook news feed admiring the chubby-cheeked faces that my high school classmates post. The happy babies are dressed in toothless grins and two-pieced grownup outfits looking like little men and women. I smile in recognition of the toddlers who are complete miniatures of the people who upload the photos.
---
"Aww look at her," I say to myself. "Too cute."
Then I read the caption. It refers to "my grandbaby."
Grandchildren? I'm not old enough to be anyone's Grandma! Am I? But I'm not even a parent yet! Never mind that, I'm 41.
And then I start to do the math, which has become an increasingly growing habit these days. I calculate how I could have a high school student right about now. Or a college student. Or (gasp!) a college graduate. Then, yeah, I guess it would be possible to be a grandmother at 41 had I not thrown the proverbial biological clock across the room and postponed motherhood.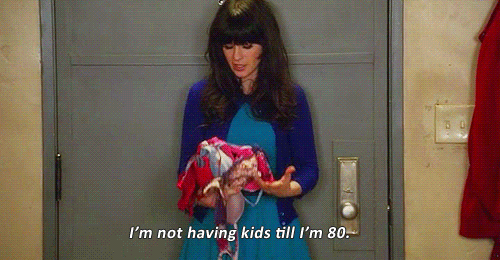 It would be easy to blame work for my delay. I was building a formative career. I wanted to achieve VP, partner, or CEO status before I stepped away for eight weeks of maternity leave. But as Tamar Braxton would say, "Lies." The truth is I hated that job so much that I would've gladly chosen stay-at-home motherhood with toddler triplets and a newborn instead. If I had a husband, that thought might've been a strong reality.
But that might be a lie, too. I still wonder if the absence of a man was as great of an influence on my decision to remain child-free in my 20's – and 30's – as my belief that I had plenty of child-bearing years left or the lack of an immediate familial network to offer advice and support.
At 40, when time seems to have sped up like the hour hand during Spring of Daylight Savings time, my concerns shifted from who's going to be part of my village when the time comes to are there going to be any willing villagers left by the time I do have a child?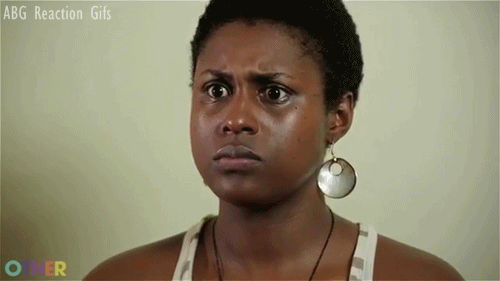 I express this to my cousins after they assumed that I just don't want children.
"Don't do that to your child," one of my cousins said.
"What?" I ask. I'm confused by the question posed by the woman who, in her 30s, gave birth to her last child.
Her initial response includes "patience" and "activities." So maybe I can get snippy, but that's rare. I think. And sure, not even three months ago, I lost my balance in the moon bounce and fell in a corner. I stayed there a couple of seconds too long, knees and heart burning from the strenuous jumping, all while a few kids continued to hop all around me until another adult grabbed my arm and pulled me out. But that was only one time.
I'm still young enough to keep up.
"Hmph. Child come out looking older than you," she adds.
Okay, I get it.
I understand that I'm considered to be in a high-risk zone. My chances of conceiving may have dropped from 40-50 percent at 40 and could fall as low as one to two percent by age 43. And my risk of miscarriage can rise to 53 percent by the time I'm 45. And I'm not overlooking the risk of genetic disorders.
I also realize the other idiosyncrasies that come with being an older parent. I see the close relationship between my relative and her children and how it mirrors a friendship, with parental boundaries, of course. Would it be the same if there were a 40-year gap between their ages?
I also question if I'd still be around for my children's milestones – prom, graduation, marriage, and their own pregnancy – because these habitual calculations are multiplying exponentially.
And I wonder if I'll be mistaken for Grandma after all since I may be the oldest parent on the first day of kindergarten or at birthday parties and Mommy and Me play dates.
Still I'm not discouraged by majority opinion, appearances, and statistics. Older motherhood isn't a new phenomenon, and older mothers can bear healthy babies. Look at Halle Berry and Kim Fields, who both had their second child at 46. Or even those I know personally. Like my cousin's cousin who also delivered a healthy baby at 46. And my mother's over-40 neighbor-friend, who had twins without fertility treatment.
[Tweet "Older motherhood isn't a new phenomenon, and older mothers can bear healthy babies."]
I'm also not deterred by the so-called ticking of that old biological clock because there is no firm cut-off time for motherhood.
But then again, as I near 42, I don't want to oversleep and miss out what I consider will be one of my life's biggest moments, either. Okay, maybe I won't set an alarm. I'll just adjust the clock back another hour like Daylight Savings Time in the fall and be sure to keep my eye on the time.